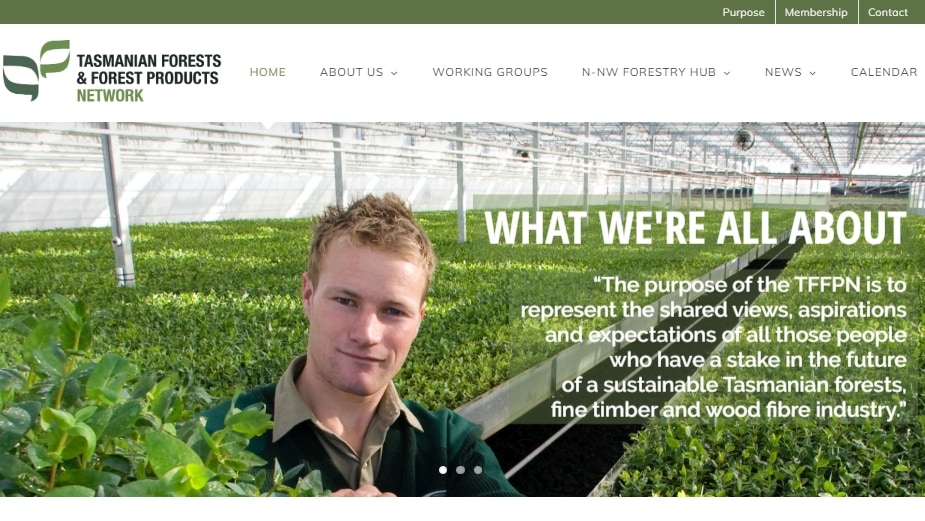 Media release – 21 May 2020
Establishment of new forestry group welcomed
The Tasmanian Liberal Government welcomes the establishment of the new forestry sector representative body, the Tasmanian Forest Products Association (TFPA).
We welcome Mr Bryan Hayes as the inaugural Chair and recognise his strong history advocating for the industry, and we also wish the TFPA all the best in their recruitment process to find its inaugural Chief Executive Officer.
The Government recognises that key production and export sectors such as forestry, underpin our economy, create thousands of jobs and support rural and regional communities.
The Tasmanian Liberal Government is the strongest supporter of our world-class, renewable forestry industry, which contributes around $1.2 billion to the Tasmanian economy and provides thousands direct and indirect jobs, many in regional areas.
We remain committed to a sustainable forest industry and ensuring the best outcomes for the Tasmanian economy, local communities and workers, especially as we work towards recovery from the impacts of coronavirus.
---

Media release – Shane Broad MP, Shadow Minister for Resources, 21 May 2020
New association brings Tasmania's forest industry sectors together
· Labor welcomes formation of the Tasmanian Forest Products Association
· New association brings all forest industry sectors together
· Congratulations to Bryan Hayes and best wishes to Terry Edwards
Labor has welcomed the formation of a new peak body to provide a strong and united voice for Tasmania's forest industry.
Shadow Minister for Resources, Shane Broad, said it was pleasing to see wide representation on the Tasmanian Forest Products Association.
"It's great to see this new association bringing together all sectors of Tasmania's forest industry and membership from major growers and processors from native forestry and plantation, softwood and hardwood," Dr Broad said.
"A united voice is crucial to ensure Tasmania's forest industry can look to the future with confidence and build stronger relationships in our communities.
"I want to congratulate Bryan Hayes on his appointment as inaugural Chair for the TFPA and would like to pay tribute to Terry Edwards for his leadership of the forest industry spanning more than 16 years."
---

Cassy O'Connor MP | Greens Leader and Forests spokesperson, 21 May 2020
New Forestry Peak Body Should be a Fresh Start for Industry
The Greens cautiously welcome the creation of a new forestry peak body to replace the regularly divisive and ideologically driven Forests Industry Association of Tasmania (FIAT).
We hope the announcement of the Tasmanian Forest Products Association is the fresh start the industry urgently needs to be truly sustainable and have a social license in a time of climate emergency and biodiversity decline.
The disbanding in of FIAT gives the industry an opportunity to leave their mendicant, destructive past behind and set a new course for forestry in Tasmania, which is plantation based and FSC certified.
Tasmania's forestry sector should be represented by those who understand the future lies in sustainable practices – properly managed plantations.
Other than less ethical markets in China, the global wood products market isn't interested in timber from Tasmania's carbon-rich, high conservation value contentious forests.
Let's hope yesterday's spurious tree spiking allegations are the last we see of the old style, mendicant industry.
In a time of climate and biodiversity crisis, forestry needs a new approach where protected and well managed forests are central to the solutions, Tasmania's gift to the world.
---
From the TFFPN website:
The Primary Purpose of the TFFPN
The TFFPN provides an inclusive, open and transparent platform on industry matters for all those people who either work within or who support a productive, sustainable and profitable forest industry in Tasmania.  To achieve this the role the work of the TFFPN includes:
Being a communication hub

 

–

 

provide information and a united voice

 

on issues, successes,

 

policy, innovations, common areas of concern

to its members
the general community
other industry organisations within the industry and other industries
to stakeholders

 

Provide informed policy advice to government and the industry
Provide a focal point for Government to communicate high level issues of common

 c

oncern across the Network
Foster Research and Development in the industry
Promote skills development and career paths across the industry
Provide a linkage point across the industry to coordinate policy, government responses and other matters of common interest

 

Community engagement and education, providing information about the issues in the industry and build support for

  

those who work in it
Promote the Brand

 

Build partnerships and align interests

 
Source: Tasmanian Times https://tasmaniantimes.com/2020/05/tffpn/#utm_source=rss&utm_medium=rss&utm_campaign=tffpn