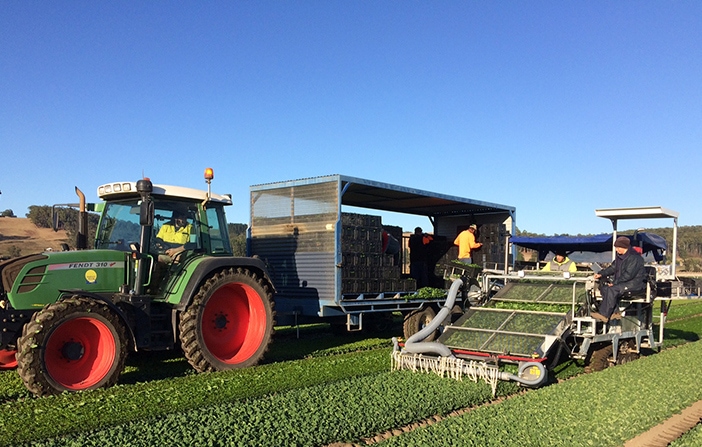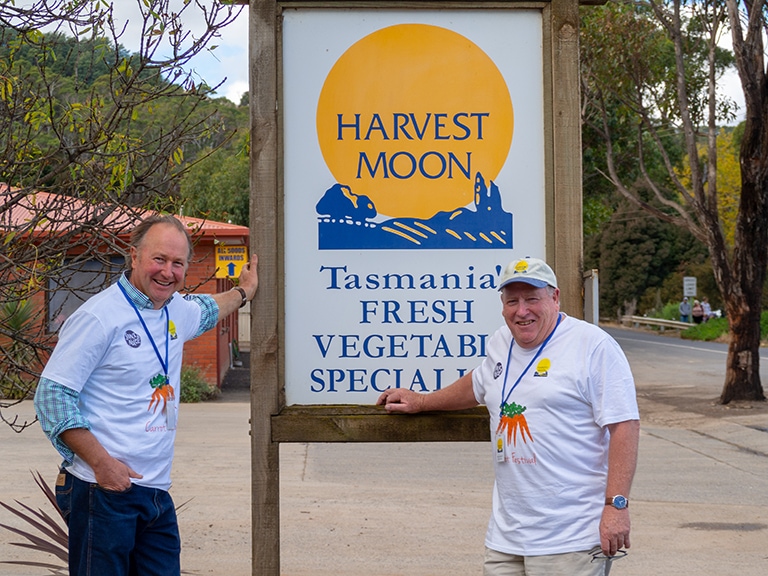 Tasmanian horticulture powerhouse Harvest Moon says the industry is in a good position despite coronavirus.
Mark Kable, co-owner of the north-western producer, said that it had been a difficult period but underlying conditions were still favourable.
"It's been a tough few months for anyone in business," he told Tasmania Times. "It's been really tough. When it first broke we really had two main concerns. One was retaining staff, and two was the boat service. We were very vulnerable in both those areas."
Much of the lockdown period was after the main part of the harvest, so now their issues are likely to be towards the end of 2020. "The peak of our season has gone," said Kable. "We're doing maintenance in the factory, and getting ready to start planting into most crops. We are still concerned about labour coming towards the end of this year."
The said a looming problem is that for workers who finished their season, if they've gone home – whether it's to Southeast Asia or the Pacific islands – they might have trouble getting in to Australia again. "So hopefully they'll stay in Australia over the winter months and spring, in Queensland or South Australia, and come back to Tasmania in the summer. That's what we're hoping for."
Kable said that if "they're willing to work and have a go" the company would love to employ more locals. "If they want to work, there's plenty of work there here for them," he said. "The bulk of our staff are locals, and supplemented by backpackers in peak demand."
Harvest Moon's main crops are carrots, broccoli and onions, with beans, cauliflowers, swedes, beetroots, pumpkins and and baby spinach also being supplied to supermarkets. Their Tasmanian production of around 60,000 tonnes is supplemented by operations in Victoria and Queensland.
"Luckily the fresh market, especially where we are in retail, hasn't really been affected," he said.

"The food service sector in vegetables has been hit pretty solidly. We're direct into retail so our demand for product hasn't changed. We've been very fortunate, without a doubt."
The food service part of the vegetable industry supplies frozen and prepared product for restaurants. Demand has plummeted, as recent analysis by consulting firm Aaron Allen and partners suggests that millions of eateries are on the verge of collapse.
"According to our estimates, we believe that up to 10% of all restaurants in the world will disappear, and 20% or more also go through the restructuring process," said founder Aaron Allen. "In our opinion, this is a conservative case." Of the approximately 22 million restaurants around the world, approximately 2.2 million are expected to be closed. Global restaurant traffic data through OpenTable shows a slight improvement at the end of June.
Kable however was bullish about Tasmanian fresh Tasmania produce, especially staple products into local markets.
"The industry's going well. We have some issues around COVID, like everyone, but the vegetable industry in that summer timeslot has really found its niche."
"We've got 4 months there where we have the best quality in Australia. We've got an abundance of water, we've got beautiful soils, we've got a good reliable climate. It's all good," he smiled.
Policy Settings
Minister for Education and Training Jeremy Rockliff said the government was committed to enhancing skills in the sector.
Initiatives include scholarships for apprentices and traineeships in the north-west to encourage more trainees; participating in the development of the National Agricultural Workforce Plan, as well as relevant sector-based workshops; a school-based cadetship program, in partnership with Rural Business Tasmania; and subsidised training for trainees in the agricultural sector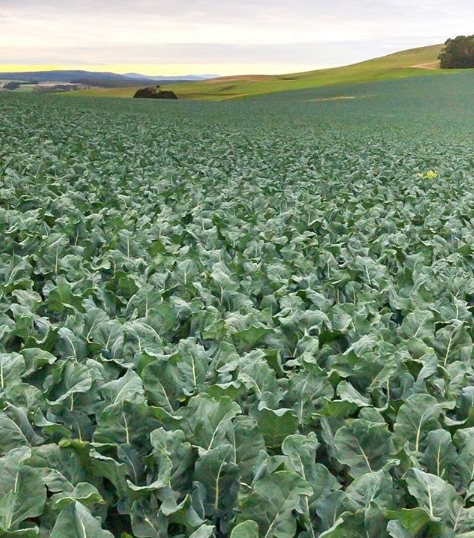 "We will continue working closely with industry to monitor their needs and ensure any emerging issues are addressed as we recover and rebuild from the pandemic," Rockliff said.
Labor's Shane Broad, Shadow Minister for Primary Industries, is touting the party's Ag Kickstarter proposal. He said the agriculture sector was facing some challenging times as the state recovers from COVID-19.
"Fruit growers in particular heavily rely on backpackers for their harvest but with uncertainty surrounding travel due to COVID-19, many growers are concerned they won't find enough staff locally," Dr Broad said.
"The Ag Kickstarter program would deliver a training package that would give graduates essential skills to get the best possible start on the land and a clear pathway to a rewarding career in agriculture." The skills package would include First aid, manual handling, Chemical Certification (level 3), workshop safety and awareness, and modules in operation of equipment such as tractors, forklifts, ATV 4×4 vehicles and chainsaws.
Source: Tasmanian Times https://tasmaniantimes.com/2020/06/sun-shines-harvest-moon/#utm_source=rss&utm_medium=rss&utm_campaign=sun-shines-harvest-moon