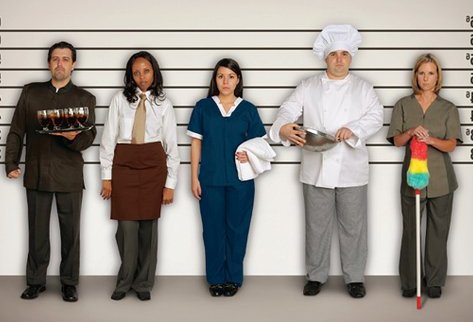 Media release – Peter Gutwein, Premier, 23 May 2020
Premier calls for JobKeeper to be extended
The 'good news' that the JobKeeper forecasts have been massively overestimated by $60 billion presents an opportunity for the scheme to be extended.
The scheme is an excellent one and is doing what was intended to with all eligible workers being paid.
However, now that it is apparent that it will cost significantly less than first thought, the scheme should be extended for a longer period targeting additional support at those industries such as tourism and hospitality that will take longer to recover.
Furthermore, as there is significant additional capacity available, the Federal Government should also consider further support for job rich infrastructure projects that support the national interest such as Battery of the Nation and the Marinus Link.
I'm certain that most States and Territories will be of a similar view and I look forward to discussing this with National Cabinet when we meet this week.
---

Media release – Rebecca White MP, Labor Leader, 23 May 2020
Peter Gutwein must stand up for casuals, local government workers and visa workers
· Gutwein finally comes to the party by calling for JobKeeper extension
· Premier continues to ignore casuals, local government workers and visa workers
· Government must stand up for Tasmanian workers and businesses
While Peter Gutwein has finally seen the light by calling for the JobKeeper program to be extended, he continues to ignore those workers who are ineligible for payments under the scheme.
Labor Leader, Rebecca White, said the Premier must now lobby his federal counterparts for support for casuals, local government workers and visa workers.
"While Labor is pleased Peter Gutwein has finally come to the party by calling on the JobKeeper scheme to be extended beyond September, he is failing casuals, local government workers and visa workers who aren't covered by the scheme," Ms White said.
"Too many people have been overlooked and are now in financial hardship. These are people who have worked, paid taxes and are members of our community.
"Peter Gutwein must now demand the Federal Government extends eligibility for the JobKeeper program to cover all workers.
"There is no excuse not to extend it given the Federal Government's embarrassing $60 billion budgeting mistake meaning the 'line in the sand' which previously prevented these workers from being eligible no longer applies.
"Labor is calling on Peter Gutwein to do the right thing and stand up for Tasmanian workers and businesses."
Source: Tasmanian Times https://tasmaniantimes.com/2020/05/statements-on-jobkeeper-employment/#utm_source=rss&utm_medium=rss&utm_campaign=statements-on-jobkeeper-employment