Tracee Ellis Ross Got Real About The Pressure Women Face To Have Kids
Published: in Moms News by 1news.info.
The 'Blackish' and 'Girlfriends' actor said the expectation for all women to have kids is "an unbelievable injustice that is laid on all of us as human beings."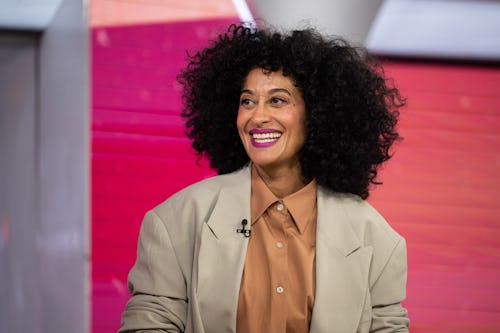 Tracee Ellis Ross just got real on an episode of the We Can Do Hard Things With Glennon Doyle podcast about being child-free.
The Blackish and Girlfriends actor, who just turned 50 in October 2022, opened up about going through perimenopause, noting that her changing fertility does not define her womanhood.
"Is it my fertility that is leaving me? Is it my womanhood? Or is it really neither?" she said. "I have to fight to hold my truth, because I have been programmed so successfully by the water we all swim in, by the water we all are served. And I feel fertile with creativity, full of power, more and more a woman than I've ever been. And yet that power that I was told I must use was not used."
"My ability to have a child is leaving me," she continued, "but I don't agree that that's what fertile means, I don't agree that that's what woman means."
Perimenopause, which means "around menopause," refers to natural transition to menopause that occurs at different ages for people with uteruses. As Ellis Ross has entered this stage, she has taken time to reflect on being child-free and has opted to view it "with curiosity instead of heartbreak."
"The heartbreak does come up, and I get to hold that gently and lovingly and then remind myself, 'I woke up every morning of my life and I've tried to do my best, so I must be where I'm supposed to be,'" she said.
This isn't the first time Ellis Ross, who is the daughter of the legendary singer Diana Ross, has talked about how ingrained the societal expectation for women to get married and have kids truly is. When asked if she wanted a traditional nuclear family, Ellis Ross said, "Well, how could you not?"
"Our society spoon-feeds it to you. I used to put myself to sleep dreaming of my wedding," she told Marie Claire in May 2021. "And I would still love all of that, but what am I going to do, just sit around waiting? Shut up. I've got so many things to do."
There are myriad reasons as to why many women are child-free — and each and every one of them is valid.
Source: Scary Mommy https://www.scarymommy.com/pregnancy/tracee-ellis-ross-womanhood-child-free