Looking for a Wholesale Lingerie Suppliers in 2022?
Way back when, lingerie used to just be a black bra and matching undies. But now, the choices available for sexy lingerie is just HUGE. Whether you want high-quality lingerie, cheap lingerie, latex lingerie or anything in between, there is a wholesale lingerie supplier to suit what type of lingerie you are keen to sell.
If you are keen to get into the business of starting your own lingerie shop – well this is the article for you. We look at all the best places to get wholesale lingerie for your store.
So, for a small lingerie business, it's important to have a variety of choices that will cater for the needs of every body type. And to help you with that, here are wholesale lingerie sellers that won't put a hole in your pocket!
More Reading:
List of Discount Lingerie Wholesalers from China:
An Australian supplier of ethical and sustainable blank clothing. If you're looking for premium quality, certified organic & carbon neutral products at wholesale prices look no further, we've got you covered. We cater to Established brands, Print Shops and Individuals, so no order is too large or small.
Best for Discount Lingerie
Largest, most progressive range of lingerie
Lingerie Mart is one of the largest distributors of lingerie in the US. Numerous manufacturers and brands are working with them so they have a wide selection of lingerie and other intimate apparel. They have a warehouse in Atlanta where you can buy their products for a much cheaper price.
Lingerie Mart has been in the business for over 22 years. They cover loads of facets of lingerie including:
Deals:
Save extra 5% on any order over $500
Save extra 10% on any order over $1,000
Lingerie Mart caters to Trans and is LGBTQI friendly
DH Gate is a China-based wholesaler that sells its lingerie at a 'Per Piece' price. They are the largest competitor of AliExpress. If you are looking for their really high-quality lingerie – just tick the 'Superior Suppliers' box and they will show you the suppliers that have the best ratings.
See their range of wholesale lingerie here>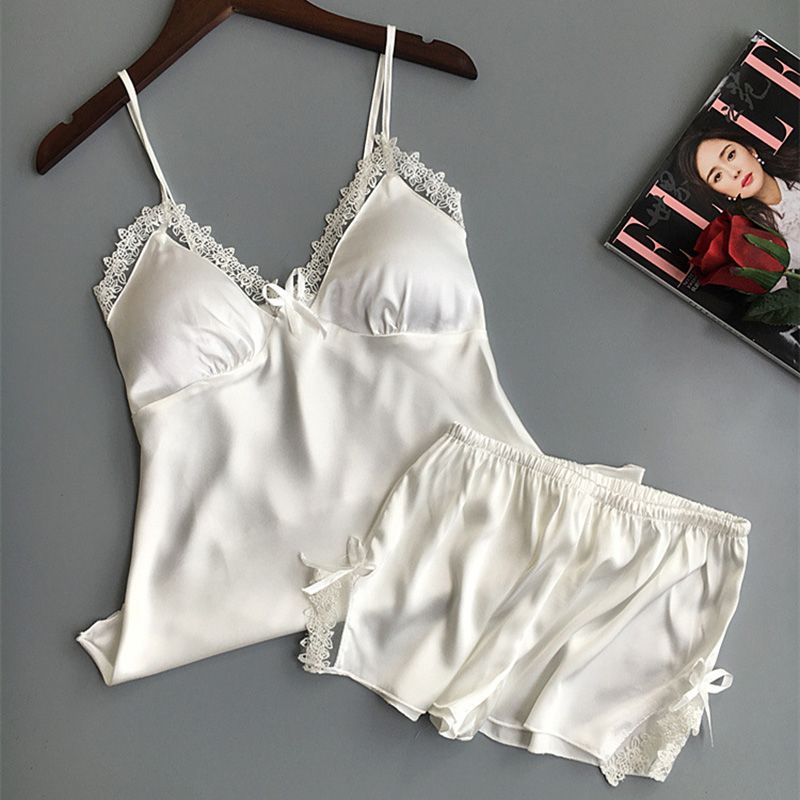 Best for Discount Lingerie
Wholesale2b, apart from lingerie, also sells electronics, pet supplies, baby products, garden decors, and so on. They are a dropshipping company that aims to help sellers save time. If you purchase one of their plans, you'll be able to access tons of products that are very much affordable. Their plans range from $20/month to $40/month.
AliExpress is the largest wholesaler on earth. They are a direct competitor to DHGate (mentioned above) and if you are looking for inexpensive lingerie – this is the place to get it. Just ensure if you are buying in bulk you order a sample first to make sure you are happy with the quality.
A few of the best-selling stores on AliExpress for lingerie include:
Medium Priced and Quality Lingerie
Lavina Lingerie is a family business that was established in 2002. The types of lingerie they sell are comfortable to wear and the sizes can fit up to J cup. The colours, moreover, are fashion-friendly.
Their product range includes:
Bridal/honeymoon lingerie
Plus size lingerie
Activewear
Theone Apparel offers collections of lingerie that are 10-20% cheaper compared to its competitors. Nonetheless, the products are of good quality. You can ensure that your privacy isn't violated as they do not disclose any information on the packaging.
The kinds of lingerie they sell are, among others:
Bodysuits
Corsets
Lace Robes
Silk and Satin
Wicked Temptations is a Los Angeles-based company that was established in 1993. They design and manufacture some of the products they sell. Among the lingerie products you can find on their store are:
Bridal
Crotchless
Camisoles
Deal:
50% off on selected items
Lusomé is a sleepwear brand that is the Scottish term for 'desirable'. Their products are simple but are comfortable and suit any shapes and sizes. They use Xirotex™ technology on their products to control the moisture or sweat that transfers from our body to the sleepwear. It is based in Quebec.
Lusomé product price ranges from U$39 to US$120.
Haute Flair is a New York-based company that offers luxurious lingerie that can make women feel confident. It aims to empower women by only providing well-picked lingerie that will complement to different body types.
Their range includes:
Bras
Panties
Swimwear
Plus Size
Shapewear
Deals:
Free shipping on US orders
Get 10% off when you sign up on their website
Angelique Lingerie

Plus Size Lingerie
Corsets and velvet lingerie
Empress Mimi Lingerie

Offers a monthly subscription box of beautiful lingerie.

Bras and Honey Lingerie Limited

Ranowear Inc
Bubbles Bodywear

Julbie LLC

Thigh-high boots, sexy shoes, fishnet stockings, fetishwear
Pink Queen

Wholesale supplier of costumes, lingerie and leggings.
Lacy Hint European Lingerie
Which of these wholesale lingerie sellers has the lingerie collection you've been eyeing for?
Source: Stay at Home Mum https://www.stayathomemum.com.au/small-business-hub/list-of-wholesale-lingerie-sellers-for-new-small-businesses/