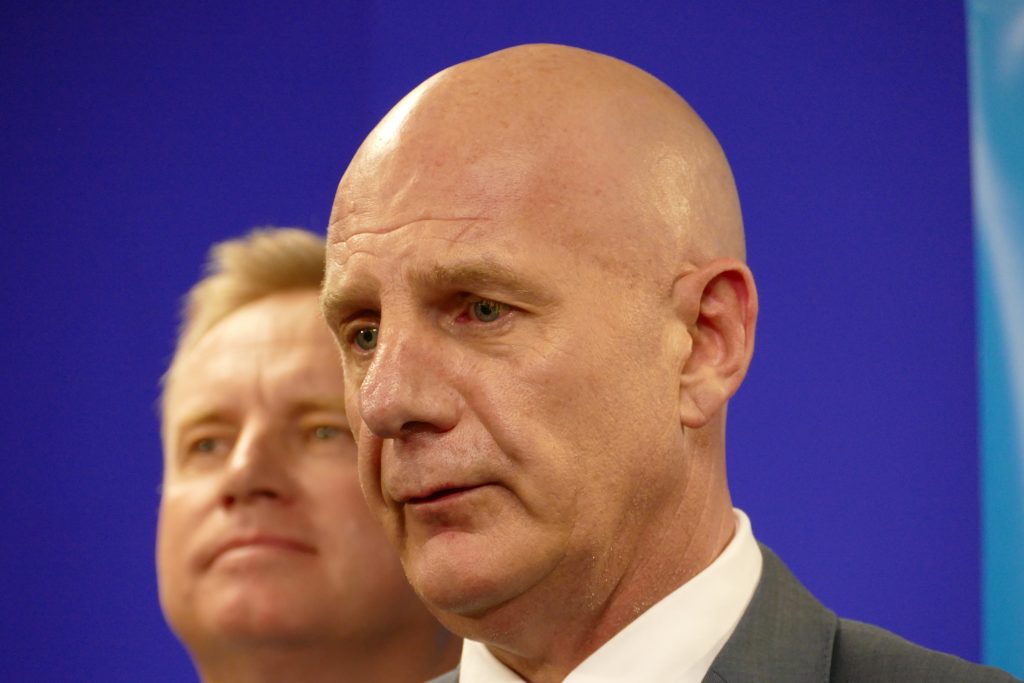 Peter Gutwein is the new Premier of Tasmania. Jeremy Rockliff is Deputy Premier. The pair were sworn-in this afternoon at Government House.
The leadership was not put to a vote as the Michael Ferguson and Elise Archer ticket announced this morning they were withdrawing their candidacies.
At his first media conference the new Premier admitted that the government 'could do better' on health housing and climate change. He also indicated a steady-as-she-goes approach in most areas.
Although the cabinet reshuffle is yet to come, the Premier said he has the expertise and desire to continue as Treasurer.
Jeremy Rockliff said he felt he was best-positioned to serve the party by continuing as Deputy rather than challenging for the top job.
Labor leader Rebecca White congratulated the new leadership team and promised to hold them to account. She was skeptical the Liberals could actually show the compassion that Gutwein had said would be a keynote of his tenure. White called on him to reverse budget cuts to frontline services.
Greens leader Cassy O'Connor wished the new Premier and Deputy well. She said the new cabinet should have a Minister for Climate Change given the crisis we are facing.
Peter Gutwein is in his 18th year in Parliament, representing the north-western seat of Bass. He served as Treasurer since 2014 under outgoing Premier Will Hodgman.
The post Gutwein & Rockliff to 'Lead with Compassion' appeared first on Tasmanian Times.
Source: Tasmanian Times https://tasmaniantimes.com/2020/01/gutwein-rockliff-to-lead-with-compassion/#utm_source=rss&utm_medium=rss&utm_campaign=gutwein-rockliff-to-lead-with-compassion