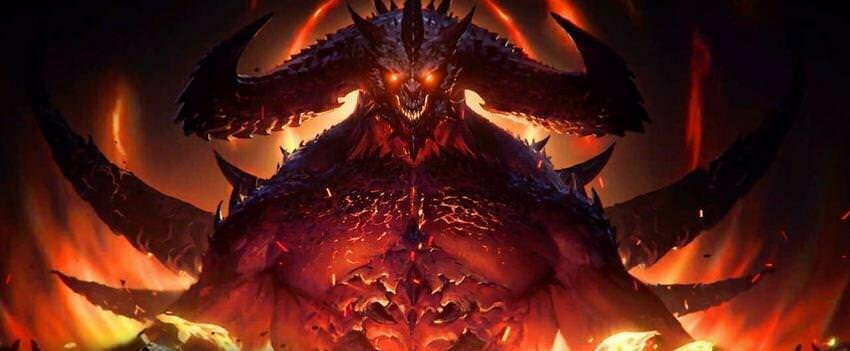 We have two big pieces of news for DI, as Blizzard have released a post-launch infographic featuring the number of downloads (over 10 million), as well as other intresting game stats. In addition to that we also found out the game's launch in the Asia Pacific region has been delayed to July 7th (from the most recent June 22nd launch), and that players in the region will be receiving some goodies due to the delay.

The Chinese release of the game, however, seems to have been delayed "indefinitely", possibly due to some strange circumstances, including the official game's Weibo account being banned over a controversial post. You can read more on the matter over in the Financial Times article.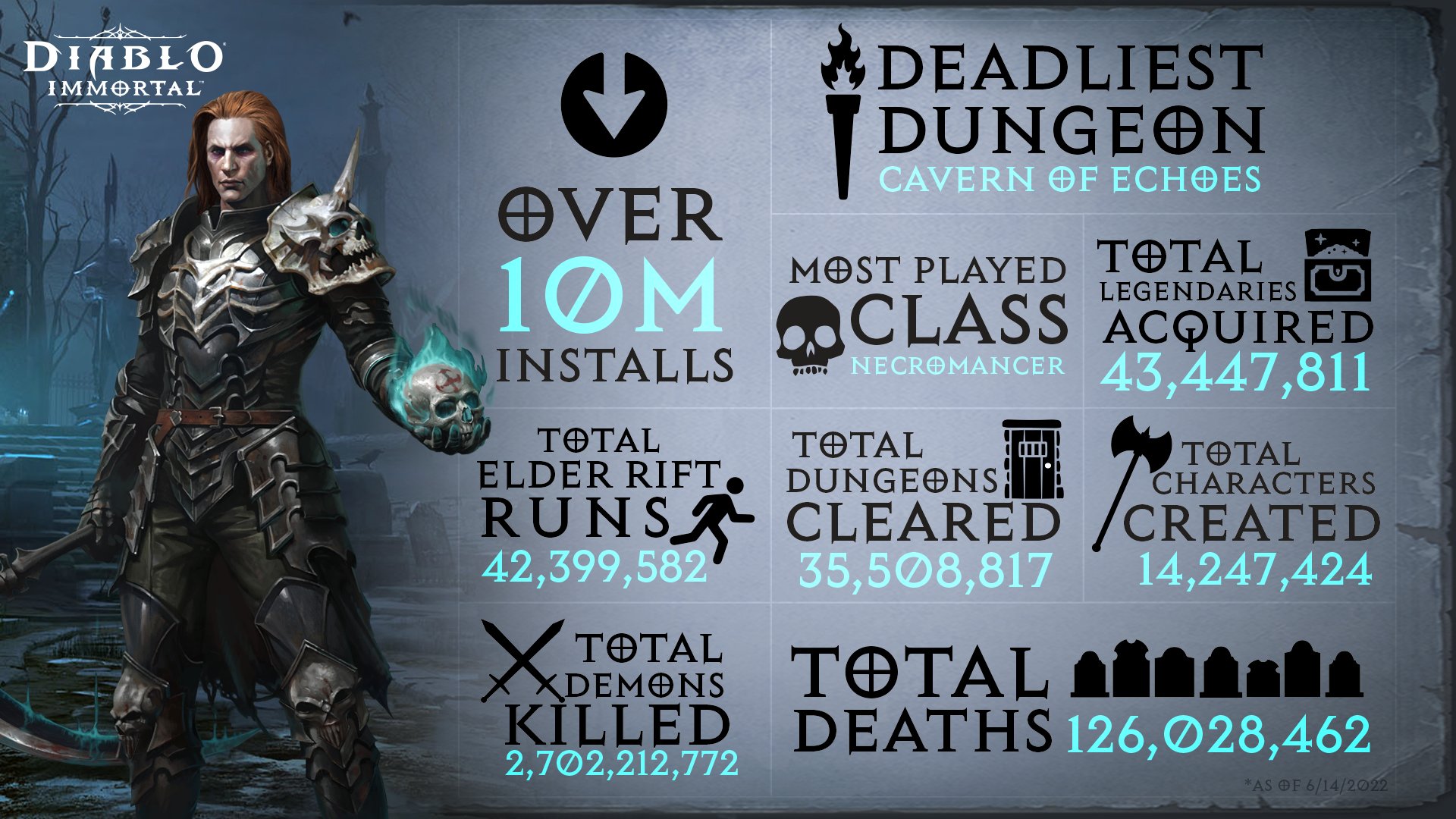 We are delaying the launch of Diablo Immortal in the regions of Asia Pacific to July 7 PDT. Having a staggered launch for our debut mobile-first game gave us an opportunity to learn and optimize between each phase. We believe that our players will benefit from optimization that would make the download and playing experience much smoother.
Among the features we are working on are:
Initial build package optimization: Reshuffling the assets downloading sequence so relevant UI would populate properly to improve user experience in-game.  
Android device performance optimization: The install base of mobile devices in Asia Pacific regions is very diverse. Using learnings from the first phase of our launch, we are performing additional compatibility tests to optimize the launch experience.  
PC experience improvements: Including fixes to potion and skills lockout issues, Auto-Navigation, Demon Hunter primary attack, Xbox controller input delay, and more.  
Performance and network optimization: Improvements to deferred multi-lighting particle tech, bug fixes, and more. 
We appreciate your patience, and we will be providing each player in impacted regions with a package consisting of one piece of Legendary Gear, 100 Scrap Materials, and 10 Enchanted Dust. To claim these items, visit your in-game inbox after you have created your character and begun your journey into Sanctuary on July 7 PDT.
Source: News Latest Topics https://www.icy-veins.com/forums/topic/66356-diablo-immortal-infographic-release-delayed-in-asia-pacific-region/