Token Listing Platforms 💰 Crypto listing on P2B crypto exchange
Published: (Updated: ) in Finance Advice by admin.
Is it expensive to list a token on a crypto exchange? ▻Crypto listing on P2B crypto exchange
Token Listing Platforms
Different crypto start-ups consistently introduce new crypto coins and unique tokens to bring even more diversity to the crypto market. The size of the supporting crypto community that is invested in the token determines its long-term success, no matter whether the coin was presented as a utility token for a complicated DeFi ecosystem or as a fun token.
But what is the best way to grow this community and let crypto exchange users know that your crypto coin is valuable enough to trade it? First of all, you have to list your crypto coin ‒ this process has a few requirements and limitations you have to consider before getting listed.
So, what exactly do you need to list your crypto coin successfully?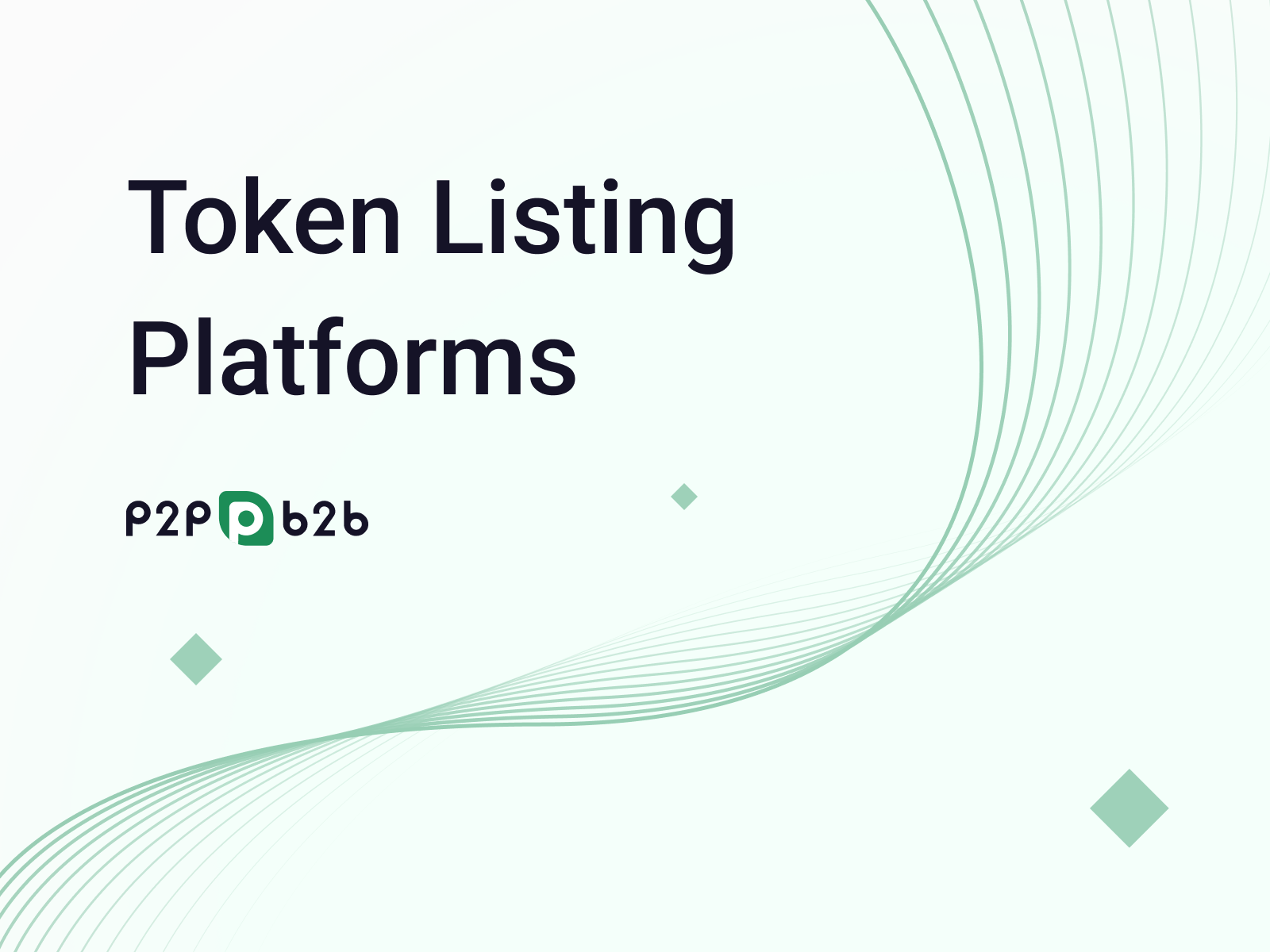 What does listing a token mean?
First things first, let's meet the basic terminology. What is a token listing? By listing everyone means the coin entering a crypto exchange. It can become a part of trading pairs, meaning now it can be traded freely by crypto exchange users.
You can think of listing as a proper entry into the crypto market. But there's more to that!
When the coin is listed, it means the project was successful enough to get there. If your token has liquidity, it's a good signal for everyone that they can expect more or less predictable behavior. Sure, the cryptocurrency market is still volatile, but at least coins presented on crypto exchanges for trading are real and have something to back them.
Is it expensive to list a token on a crypto exchange?
Listing is a serious step in your crypto project's development. It requires a lot of preparation and planning — every crypto exchange platform has its own set of requirements for coins to be listed.
In most cases, the most expensive part of crypto coin development is the crowdfunding stage where you have to attract as many investors as possible. This is where it can cost up to $1 million to start an IEO and create a good promotion campaign.
But what about token listing?
Every crypto exchange platform has its own prices for listing a coin. Additionally, you can pay for marketing and market-making services as well as for the help of crypto auditors.
Usually, the bigger the exchange platform is in terms of its popularity, the bigger the price list. That doesn't mean that bigger is better, though — sometimes smaller crypto exchanges with a very loyal community can be more effective in terms of successful listing than giants like Coinbase or Binance.
Tier 1 crypto exchange is not always a number one listing priority — you can enter these later. All you need is a successful start and cooperation with professionals no matter the scale. What matters is the quality ‒ both of listing services and the community.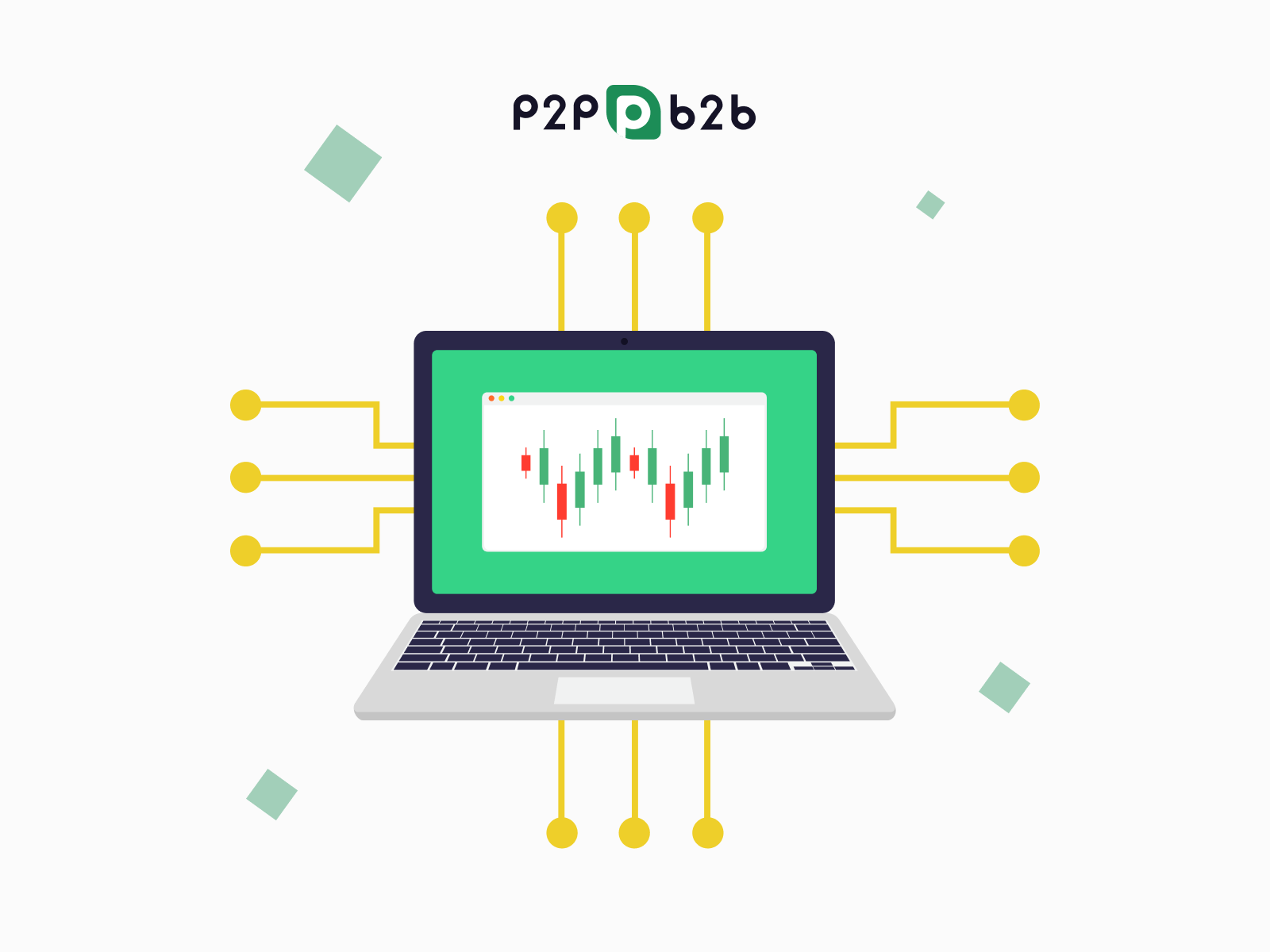 Crypto listing on P2B crypto exchange
P2B crypto exchange platform can be your perfect starting point. Listing with us is easy — you get support at every step.
First, you can easily apply via a special form on our website. It's really easy ‒ all you have to do is to write down the essence of your project and make sure you've entered the right email to get back to you.
Then, our managers will reach out to you and set an appointment ‒ you can choose whatever platform you like for that. It can be Telegram, WhatsApp, Zoom, or Skype ‒ we want to make sure that you're feeling comfortable going through this step.
Next, after the appointment, our team will review your crypto token and make a decision. After that, we can together come up with a detailed roadmap for your listing and even for post-listing services.
You can add any extra services you can think of: market making, community growth, social media and influencer marketing, and more.
We're ready to answer your questions about listing 24/7 ‒ our managers work outside the time zones, helping you fast wherever you are.
Also, P2B offers crypto audit services. Let us review your project, its ecosystem, and tokenomics, and then map all the growth opportunities and weak spots so you can improve your strategy.
The P2B crypto exchange platform is designed with a positive experience in mind both for traders and crypto start-ups. Working with our platform is really convenient no matter how experienced you are. And if you need any kind of help or a good advice, remember that our specialists are there for you.