Best Cash Advance Apps To Stretch Your Money Until Payday in 2021
Published: (Updated: ) in Finance Advice by admin.
Every now and then there just isn't enough in the bank to make it to the next payday. This is when some of the best cash advance apps can help.
When it comes to making ends meet, many people are falling a bit short every month. A big part of that has to do with the fact that minimum wage hasn't kept up with the rate of inflation – in the slightest bit. And because of that, a huge chunk of Americans are finding it harder and harder to bridge the gap.
Due to this fairly wide financial discrepancy, the market for cash advances has soared. In fact, an average of one out of every 50 Americans uses cash advances at least once a year. That's huge! Especially so when you consider how many fees are normally tacked onto these payday advances.
Because of this ongoing financial crisis, I wanted to find some of the best cash advance apps with minimal to no fees to help you make it to your next payday a bit easier.
Overview of the best cash advance apps 2021
| App | Amount you can withdraw | When you can withdraw | Fees |
| --- | --- | --- | --- |
| Earnin | $100 | Once per pay cycle | Free |
| Empower | Get up to $250¹ | Once per pay cycle | Free |
| Dave | $100 | Once until account is paid in full | $1 per month |
| Brigit | $250 | Once per pay cycle | $10 per month |
| Chime | Full paycheck | 2 days before normal payday | Free |
| MoneyLion | $250 | Once per pay cycle | Free |
| Varo | Full paycheck | 2 days before normal payday | Free |
Earnin
Earnin was the first payroll advance app on the market, so it's safe to say that it has been around awhile. Which means it has had time to grow and tweak its platform to serve people more effectively.
They are similar to Dave in that they will only allow you to take up to $100 cash advance per pay cycle. And, like Dave, they don't charge you any fees or interest on this advance. Even though there is no fee for the service, they do have an option for you to add a tip to help keep the app running.
They also offer a few other great features on top of the standard cash advance option. Three of these include:
BalanceShield operates the same way that Dave does in that it will send you an alert when your account balance drops below a certain amount. When this happens they automatically deposit a $100 cash advance into your account to keep your account in the green.
Health Aid is a service to help get your medical bills reduced. You just have to submit a photo of the medical bill within the app and then Earnin will begin negotiating with the company to get your medical bill reduced. You can tip them whatever you feel inclined to once they finish the negotiation. Pretty cool!
Tip Jar is an in-app savings platform so that you can begin saving small amounts at a time towards larger goals.
As if these weren't already three helpful bonuses, there is one more great addition to the Earnin platform. The Earnin app can be used as a shopping app to help you earn cash back. If you do your shopping within the app and pay with your Earnin account, you can get anywhere from 1% – 10% back on your purchases.
Empower
Amount you can withdraw –Up to $250.¹
When can you withdraw –Once per pay cycle. Eligibility to Cash Advance is updated automatically in the app.
Fees – Free for the first 14 days, and then $8 per month which gives access to all money management features in the app (including saving and budgeting to help you get out of the cycle of needing Cash Advance).
Empower is another extremely diverse app with Cash Advance options. Like the other cash advance apps previously mentioned, this platform has a Checking Account built-in. But unlike the other aforementioned apps, their Checking Account is interest bearing. While 0.20% APY* might not be much, it's still a heck of a lot better than nothing.
On top of having an interest-bearing Checking Account to use, Empower has one of the most robust budgeting apps out there, akin to how Personal Capital works. When you set up the budgeting portion of the app, you have a plethora of options to help customize the budget for maximum effectiveness. These options can include:
Tracking spending in multiple categories.
Setting spending limits within specific categories.
Setting the frequency within specific categories as to how much you can spend at certain times.
Setting a weekly savings goal and using the AutoSave function to reach your savings target faster.
Once you have all of your budgeting categories, limits, spending, and AutoSave set up you are ready to go. And if you find yourself in a jam between paychecks, there is the option to get up to $250¹ in a Cash Advance with no fees or interest. This will then be taken out of your next deposited paycheck and your budget reconfigured to help you get back on track.Empower Disclosure – ¹ Eligibility requirements apply. Minimum direct deposits to an Empower Checking Account, among other conditions, are necessary to qualify for advances greater than $50. Free instant delivery is available for eligible Empower Checking Account customers. Banking services provided by nbkc bank, Member FDIC.

*0.20% Annual Percentage Yield (APY) may change at any time. APY as of Jan 01, 2021. Empower charges an auto-recurring monthly subscription fee of $8 for access to the full suite of money management features offered on the platform after your first 14 days.

Dave

Amount you can withdraw – $100.
When can you withdraw – Once until the account is paid in full.
Fees – $1 per month.

Dave is an app that creates an online checking account for you with the option of cash advances. Once the app sees that you might be close to overdrafting your account, they will send a notification to warn you.

At this point, you will have the option to take up to $100 cash advance against your next paycheck. If you decide to take the payday advance, they won't charge you interest on anything you take. They also don't require a credit check to implement the cash advance either.

While just that option alone is great, Dave has quite a few other perks to sweeten the pot. These include:

Building your credit history by automatically reporting rent payments to the credit bureaus.
No ATM fees at over 32,000 ATMs.
Automatic budgeting feature to help you get back on track and stay there.
Find a side hustle feature to help you earn extra cash.

And if those extra added bonuses don't win you over, you can also earn credits to offset the monthly fee just by connecting your debit card.

Brigit

Brigit is a payday advance app that has the most flexibility with their cash advances. You have the option to get a cash advance up to $250 per pay cycle.

Not only could you get a larger payday advance, but you can also file an extension on your advance up to three times. There are no penalties or fees to do this either.

However, Brigit doesn't just allow everyone to apply for a cash advance. They have some fairly stringent barometers for determining whether you qualify for a payday advance. If you meet the following criteria, then you can apply for the cash advance option within the app:

Have an individual checking account that is at least 60 days old.
Must have a balance in your checking account at least two days after getting paid.
Must continually have an account balance of over $0.
Use your checking account almost daily.
Have at least three paychecks deposited from the same employer.
Have an average paycheck of at least $400.
Show at least $1,500 per month deposited from the same employer.

If you don't meet the aforementioned criteria though, you can still use their varied budgeting tools to help you get your finances back on track.

Chime

Amount you can withdraw – Full paycheck.
When can you withdraw – Two days before normal payday.
Fees – Free.

Chime is a little bit different than all of the other cash advance apps. This is due to the fact that Chime is not actually geared towards cash advances. In fact, payday advances are a new product offering for them. Their area of focus has been more along the lines of creating a dynamic online mobile banking product instead.

Their mobile banking product has a myriad of additional options, besides being free. When you have a Chime bank account, you will have access to:

Over 38,000 ATMs.
Banking alerts anytime there is a deposit or charge.
Automatic savings option out of every paycheck.
Round up charges to put money into a savings account automatically.
Debit card blocking to turn off your debit card with one swipe if you notice suspicious activity.

These are perks that most brick and mortar banks don't even think about offering. Which makes their mobile banking platform one of the most robust out there. But, as an additional bonus, Chime will give you the option to take a cash advance of sorts. Chime will deposit your paycheck as soon as your employer deposits it into your account. This is usually around two days earlier than you would normally get it. So instead of holding the funds, Chime is basically giving you a cash advance with your own money, for free. Gotta love this!
MoneyLion
MoneyLion has the option to get one of the larger cash advances on the market, of up to $250. Should you need a payday advance, MoneyLion makes it very easy to get one through their app. When you log into their Instacash feature, you can choose how much money you need until your next payday.
But, MoneyLion doesn't stop there. They have quite a few extra perks that most of the other cash advance app companies don't have. Some of their most prominent features include:
Free credit monitoring.
Free checking account.
Access to over 55,000 ATMs for free.
Fraud protection with debit card lock.
Credit building loans.
They also have a cash back rewards program in the works to give you up to 12% back on purchases with your debit card. And, if you choose to go with their paid membership, then you get an additional option to help you invest. This investment fund has no management or trading fees and is fully managed, to help you begin planning for retirement.
Varo
Amount you can withdraw – Full paycheck.
When can you withdraw – Two days before normal pay day.
Fees – Free.
Varo is known for their live customer service. They want to ensure that you have all of your questions answered and their expert assistance at your fingertips.
Varo is another mobile banking platform with the capability to get you your paycheck deposited up to two days earlier. Which is similar to a cash advance, without the fees or having to pay anything back.
As an addition to an easy-to-use platform, they offer quite a few other features that make their app enticing. Some of these include:
Debit card with automatic locking capability.
No fee transfers between your Varo account and anyone else who has a Varo account.
Instant notifications when money goes in or out of your account.
Access to over 55,000 ATMs for free.
Capability to overdraw your account by $50 with no fees when using your debit card.
Deposit checks remotely using the Varo app.
Save Your Pay option lets you automatically put a certain amount of each paycheck into a Varo Savings Account.
Save Your Change options lets you round up every transaction from your checking account to the nearest dollar and deposits it into your Varo Savings Account.
Even if you don't choose to use all of the options available to you, Varo has so many choices that it can be difficult to even know where to begin. And that is where their live customer service can really shine.
How I came up with this list
This list of cash advance apps was a bit more difficult to create than I originally thought. The primary reason is that there are so many companies adding this feature recently. A lot of the apps mentioned have been around for a while and have been focusing on other areas of personal finance.
But, with the realization that so many of us are barely making ends meet on a monthly basis, adding a payday advance option to their platform only increases their diversity. So, I wanted to find apps that had a wide variety of other options besides just the ability to take out a cash advance. The hope here is that any of these options will create a more robust app to help you along your financial journey and not charge any excess fees along the way.
What to watch out for with cash advances
Even if a cash advance sounds like it might be a good solution to your temporary financial cash flow issue, there are some things to watch out for.
Expensive fees
Many cash advances come with hefty fees attached to them. The companies mentioned in this article do not, but reading the fine print is extremely important before taking out any kind of loan. Some of these fees can range between $10 to 5% of the loan, depending on the cash advance and the servicer.
High APR's
High APR's are another thing to really be careful with. While none of these companies charge an APR to take a payday advance, most others on the market do. And sometimes they can charge an APR of up to 400%. That is just crazy!
Continual use
If the fees and the ridiculously high APR weren't enough to make you stop in your tracks, there is one other thing to seriously consider. When you take a cash advance, your next paycheck is reduced by that amount. Plus any fees or APR that may be tacked on. When you do this, you are shorting your future self money you might need to make ends meet during the next pay period.
Therefore, once you take one cash advance, it can easily create a downward spiral in which you will have to continue to do so. When this happens, it makes it so much harder to ever get back on the right side of the ship.
Most important features of a cash advance
If you are considering a cash advance to help you bridge the gap until your next paycheck, there are a few very important features to consider before pulling the trigger.
The amount you can withdraw
The amount you are allowed to withdraw will not be the same across the board. The amount you have available as an option for a payday advance may be based on a multitude of differing criteria. The most common numbers are between $100 – $250 per pay period.
When you can take a cash advance
When you will be allowed to take a cash advance can also vary. Some companies will allow you to qualify for one per month, whereas others are okay with one per pay period.
Associated fees
The fees and APR can also vary by company. None of the companies mentioned in this article have any fees or APR's associated with their cash advances. But, if you choose to go with another company for a cash advance, make sure to read all the fine print regarding potential fees before signing on the dotted line.
Repayment terms
Not all repayment terms are created equally either. Some companies, like Brigit, will let you extend your repayment deadline. But, most companies have a specific time period designated for the cash advance repayment. So you will need to ensure you will have the money in your account by that date in order to repay the loan in full.
Cash advance alternatives
While taking out a cash advance can really help you make it through to the next payday, it still might not be enough. When this happens, it might be time to consider taking out a personal loan.
There are many different options to consider when it comes to taking out a personal loan. However, two of the best options are Credible and LendingTree.
Fiona
Fiona is a loan provider marketplace that offers many of your loan options all in one place. Fiona makes the loan finding process as easy as possible. All you need to fill out is a simple form that takes a matter of seconds, and you'll see a list of some of the most reputable lenders with their offers perfectly tailored to your needs.
You can enter any amount you're looking for and let Fiona know what your credit score is (they won't run a hard pull on your score), and they'll eliminated any lenders you may not qualify for.
Credible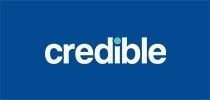 Credible is another online marketplace for loan servicers to connect with consumers needing a wide variety of loans. These loans can include personal loans also. It is a quick and easy process to begin looking at the marketplace. And once you find a lender, or two, who have a personal loan with terms you can manage financially, then you will be connected to them through the Credible platform to complete the loan process.
LendingTree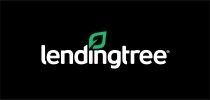 LendingTree is one of the largest online marketplaces out there, so they have a ton of product offerings in any category. Currently, they have quite a few different loan offerings ranging from $1,000 – $50,000 and 5.95% – 34.98%. This is a pretty widespread, so chances are they will have a personal loan product that will work for you.
The biggest thing to remember when considering a personal loan on top of a cash advance is that you will only be perpetuating the cycle and can keep yourself in debt longer. So, if there is any other way, such as side hustles, to bridge the gap, then check into those options first.
Summary
For a significant percentage of people, making ends meet each month is a continual battle. While there are many options out there to help bridge the gap, a lot of them come with high fees and interest, which only keeps you in the monetary hole longer.
Instead, choose to go the cash advance route with one of the aforementioned companies, since these companies don't charge fees or interest on any of their cash advances. Not only that, but each and every one of them has some additional perks to help make your life easier.
If you really want to utilize a diverse financial tool to assist with changing your financial future, then any of these apps can help. After all, the more help you have nailing down your budget and earning extra cash, the faster you can get out of the hole.
Source: https://www.moneyunder30.com/best-cash-advance-apps