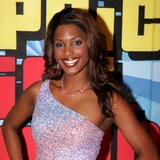 When Nick Cannon previously announced that he was expecting his third baby with model Brittany Bell, then reported as his ninth child, the star had already teased that he had more offspring on the way in 2022. And on Sept. 15, Cannon confirmed the birth of a different child: a daughter named Onyx Ice Cole with LaNisha Cole. "Once again Today I am in Awe of the Devine Feminine!" Cannon wrote on his Instagram alongside a photo with Cole and Onyx, now his ninth child, in the hospital. He went on to describe Cole as "one of the most guileless, peaceful and nonconfrontational kind souls I've ever witnessed."
Cannon is also dad to two children, Powerful and Golden, with pregnant Bell. And in July, he welcomed a baby boy named Legendary, his first with Bre Tiesi. He also shares twins Zion and Zillion with Abby De La Rosa (De La Rosa is currently pregnant with her third child), and twins Monroe and Moroccan with ex Mariah Carey. His son Zen, his only child with Alyssa Scott, died from a brain tumor in 2021.
Read on to find out everything we know about the mother of Cannon's newest child.
She's a model.
If Cole looks familiar, it's because you might have seen her before on game shows like "The Price is Right," on which she appeared as a model alongside hosts Bob Barker and Drew Carey for a total of eight seasons. She was also a briefcase model on "Deal or No Deal" for two years, up until 2008.
She loves photography.
Cole has a separate Instagram account completely dedicated to her photography, which she calls her "visual diary," featuring some of her favorite people and places. She is also the owner of a photography studio called Studio 401 LA in Downtown Los Angeles' art district, which she opened back in 2013.
She has appeared in music videos.
Cole's been in several music videos, her most recognizable appearance coming in the visual for Pharrell's 2003 hit "Frontin'." Other video appearances include in clips for Eric Benet, Trey Songz, and The Roots. According to her photography website, working on sets is partially what inspired her as a photographer, since taking pictures of the performers in her vicinity "gave her the opportunity to build her portfolio and transition to life on the other side of the camera."
She was the face of a makeup company.
It's clear that Cole is capable of wearing many hats, and at one point, she even became the face of Milani Cosmetics. She ended up spending over nine years with the makeup company.
She has acting experience.
In addition to modeling, Cole has also worked as an actress, with roles in films such as "Soul Plane" and "A Beautiful Soul." She also participated in the SYFY channel's original series "Fact or Faked: Paranormal Files" as a photography expert.
She documented her pregnancy on social media.
While Cole has posted baby bump pictures throughout the entirety of her pregnancy, sharing updates about her health, her journey, and how her family is celebrating, she did not previously reveal that Cannon was the father of her child. Their current relationship is unclear, though he did call her "so loving and pure hearted" on Instagram. As of now, it seems she will be navigating parenthood as privately as she can, with Cannon asking the public not to direct any hate toward the new mom.
"I am not easily triggered and have quite tough skin and have always been an open book but not everyone in my family has that same level of strength," he wrote. "I pray and ask others to please project all criticism and cynicism towards ME and not the loving and precious Mothers of my children."
Source: POPSUGAR Celebrity https://www.popsugar.com/celebrity/who-is-lanisha-cole-48951218