Tristan Thompson has admitted to fathering Maralee Nichols' baby boy after paternity results confirmed the rumour.
In a statement released via his Instagram Story earlier today, Thompson, 30, apologised to his ex Khloé Kardashian — whom Thompson was publicly dating at the time the child was conceived.
"Today, paternity test results reveal that I fathered a child with Maralee Nichols," the NBA star wrote.
READ MORE: Betty White's agent slams rumour about cause of death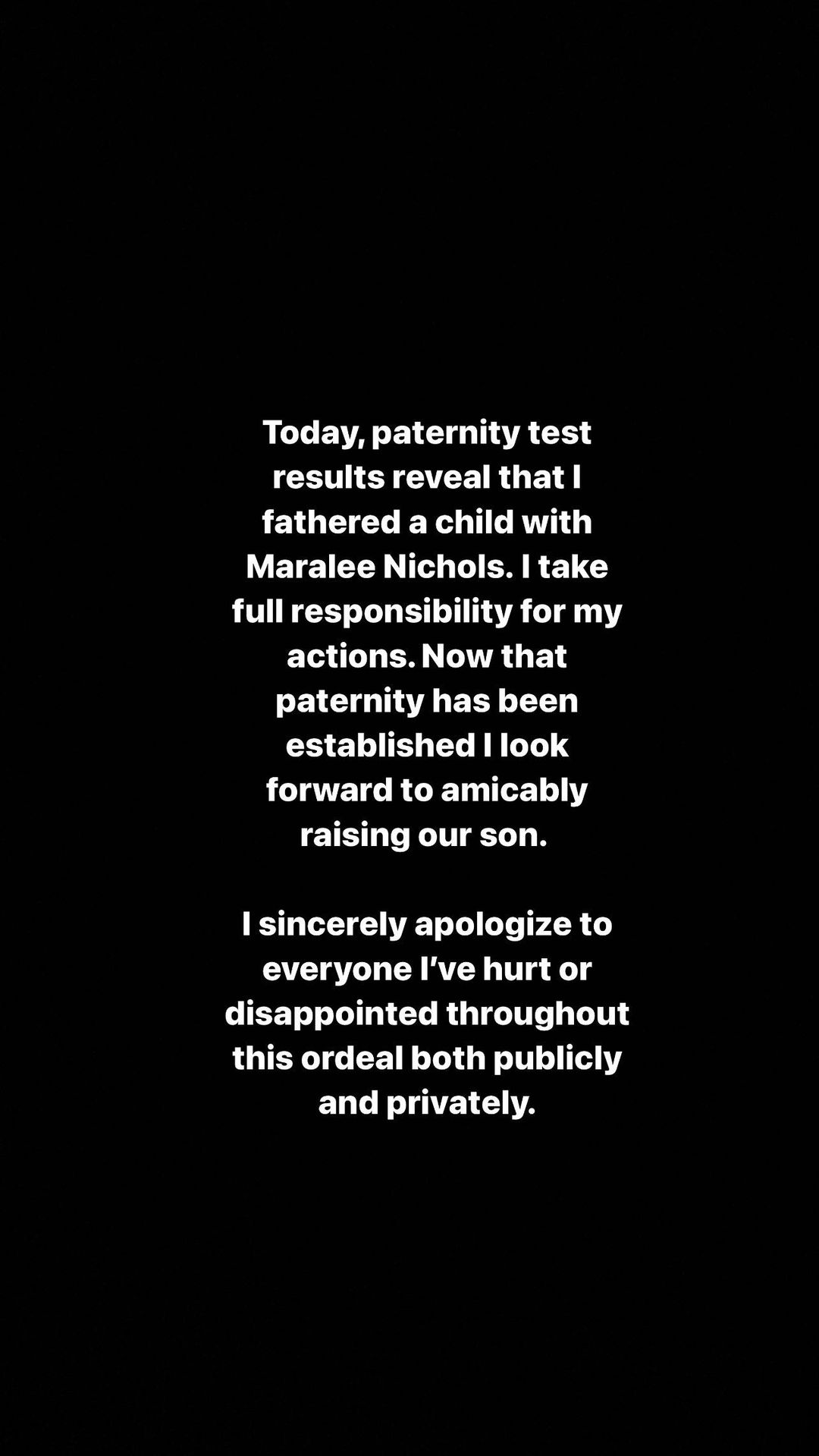 "I take full responsibility for my actions. Now that paternity has been established I look forward to amicably raising our son," the statement continued.
"I sincerely apologise to everyone I've hurt or disappointed throughout this ordeal both privately and publicly."
In another Instagram Story slide, Thompson acknowledged the hurt Kardashian, 37, may be feeling regarding his relationship with Nichols, 31.
READ MORE: News anchor shares viewer's racist voicemail
"Khloé, you don't deserve this. You don't deserve the heartache and humiliation I have caused you," Thompson said.
"You don't deserve the way I have treated you over the years.
"My actions certainly have not lined up with the way I view you. I have the utmost respect and love for you. Regardless of what you may think."
He ended his statement with another apology: "Again, I am so incredibly sorry."
READ MORE: Woman's scary alert reveals potential danger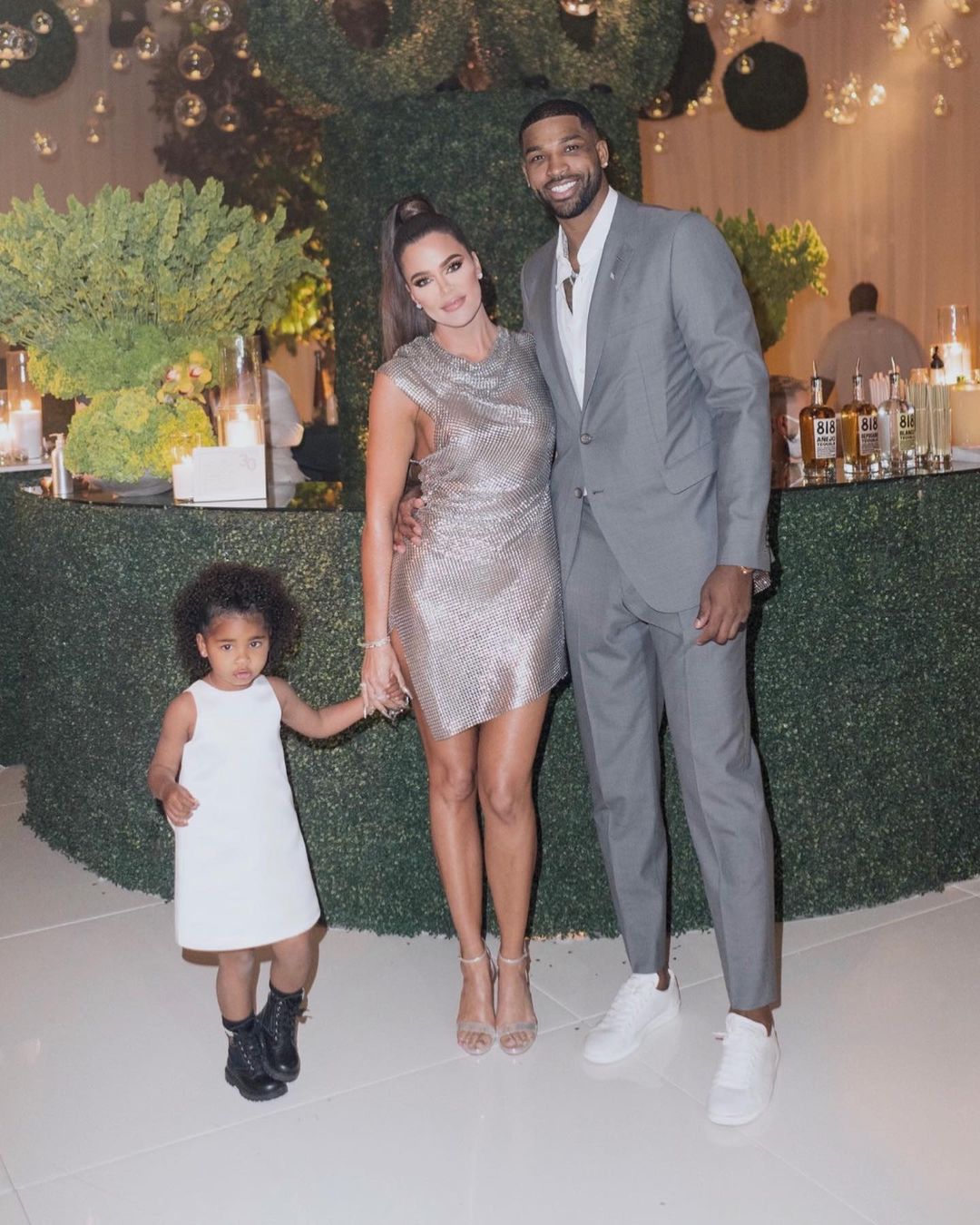 Thompson's public admission of fathering a child with Nichols comes after previously denying the allegation, though, per court documents obtained during a lawsuit filed by Nichols for child support and pregnancy-related fees, he did admit to sleeping with Nichols on at least one occasion.
Nichols gave birth to a baby boy in early December and claimed in court documents that on March 13, 2021, she had slept with Thompson — who is also father to Kardashian's three-year-old daughter, True.
Us Weekly reported that Thompson allegedly texted Nichols and denied that he would pay child support when she told him she was pregnant.
"Btw if you think having this baby is gonna make you some money. It's completely wrong," the alleged text message read.
"You are aware that I'm retiring after this season. So in terms of support it will be whatever is required monthly for someone who's unemployed."
Since Kardashian and Thompson began dating in 2016, numerous cheating allegations have emerged.
The duo's most recent break up was in June 2021 after model Sydney Chase claimed she had a fling with the athlete in April of that year. Thompson vehemently denied all the allegations.
Kardashian and Thompson first split in 2019 after he allegedly cheated on Kardashian with Kylie Jenner's former best friend, Jordyn Woods.
In addition to his children with Kardashian and Nichols, the Sacramento Kings player has a five-year-old son with ex, Jordan Craig.
For a daily dose of 9Honey, subscribe to our newsletter here.
Source: Entertainment News, TV and Celebrity Gossip - 9Celebrity https://celebrity.nine.com.au/latest/tristan-thompson-admits-to-fathering-maralee-nichols-child-apology-khloe-kardashian/6405cde7-f55d-4f9f-8095-5f89ddc8cb29