The world is entering 2022 with news that beloved TV-icon, and Golden Girls star Betty White has passed, weeks away from her 100th birthday.
Tributes are pouring in for the star, who charmed audiences with her sweetness and wicked sense of humour across her more than 80-year career.
In a statement to People magazine, her longtime friend and agent Jeff Witjas led tributes, saying: "Even though Betty was about to be 100, I thought she would live forever.
READ MORE: TV legend Betty White dies at 99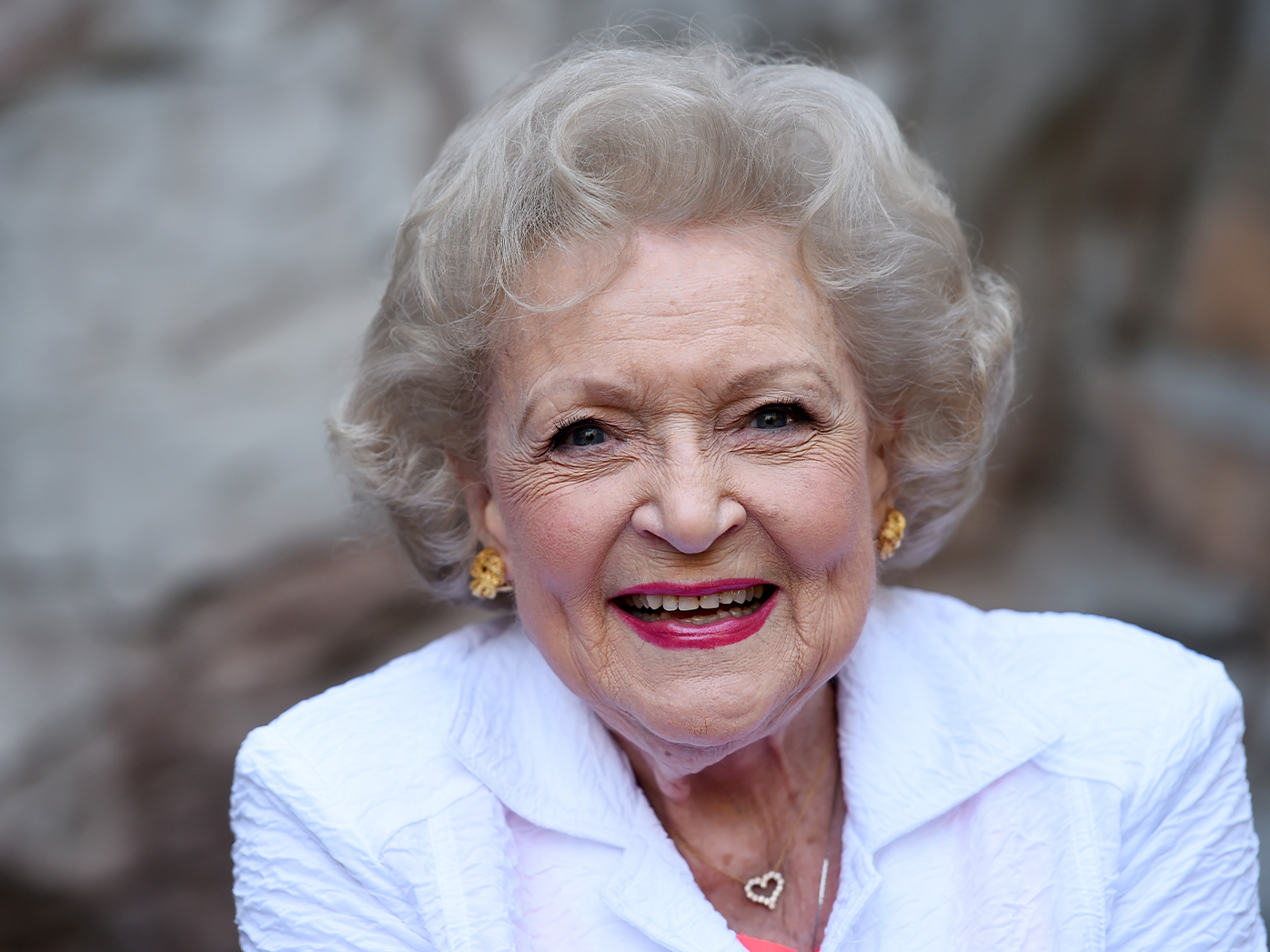 "I will miss her terribly and so will the animal world that she loved so much. I don't think Betty ever feared passing because she always wanted to be with her most beloved husband Allen Ludden. She believed she would be with him again."
President Joe Biden also shared some moving words, tweeting that White was "a cultural icon" and dearly loved.
https://twitter.com/POTUS/status/1477022943586754560?ref_src=twsrc%5Etfw
"Betty White brought a smile to the lips of generations of Americans," the president tweeted.
"She's a cultural icon who will be sorely missed. Jill and I are thinking of her family and all those who loved her this New Year's Eve."
https://twitter.com/TheEllenShow/status/1477002023300210688?ref_src=twsrc%5Etfw
READ MORE: Betty White through the years: 1949 to 2020
TV host Ellen Degeneres has paid tribute to the star, tweeting: "What an exceptional life. I'm grateful for every second I got to spend with Betty White. Sending love to her family, friends and all of us."
White was a guest on The Ellen Degeneres Show many a time, delighting Degeneres and audiences with her down-to-earth humour.
Actor Ryan Reynolds, who worked with White and co-star Sandra Bullock on 2009 hit The Proposal, tweeted about his shock at the news, writing that White was one who "defied expectation".
https://twitter.com/VancityReynolds/status/1477008789404536832?ref_src=twsrc%5Etfw
"The world looks different now. She was great at defying expectation," he tweeted. "She managed to grow very old and somehow, not old enough. We'll miss you, Betty. Now you know the secret."
Sandra Bullock has also spoken out on the news, telling People, she will enter 2022 with "rose-coloured glasses".
READ MORE: Nine top tips to help cure a hangover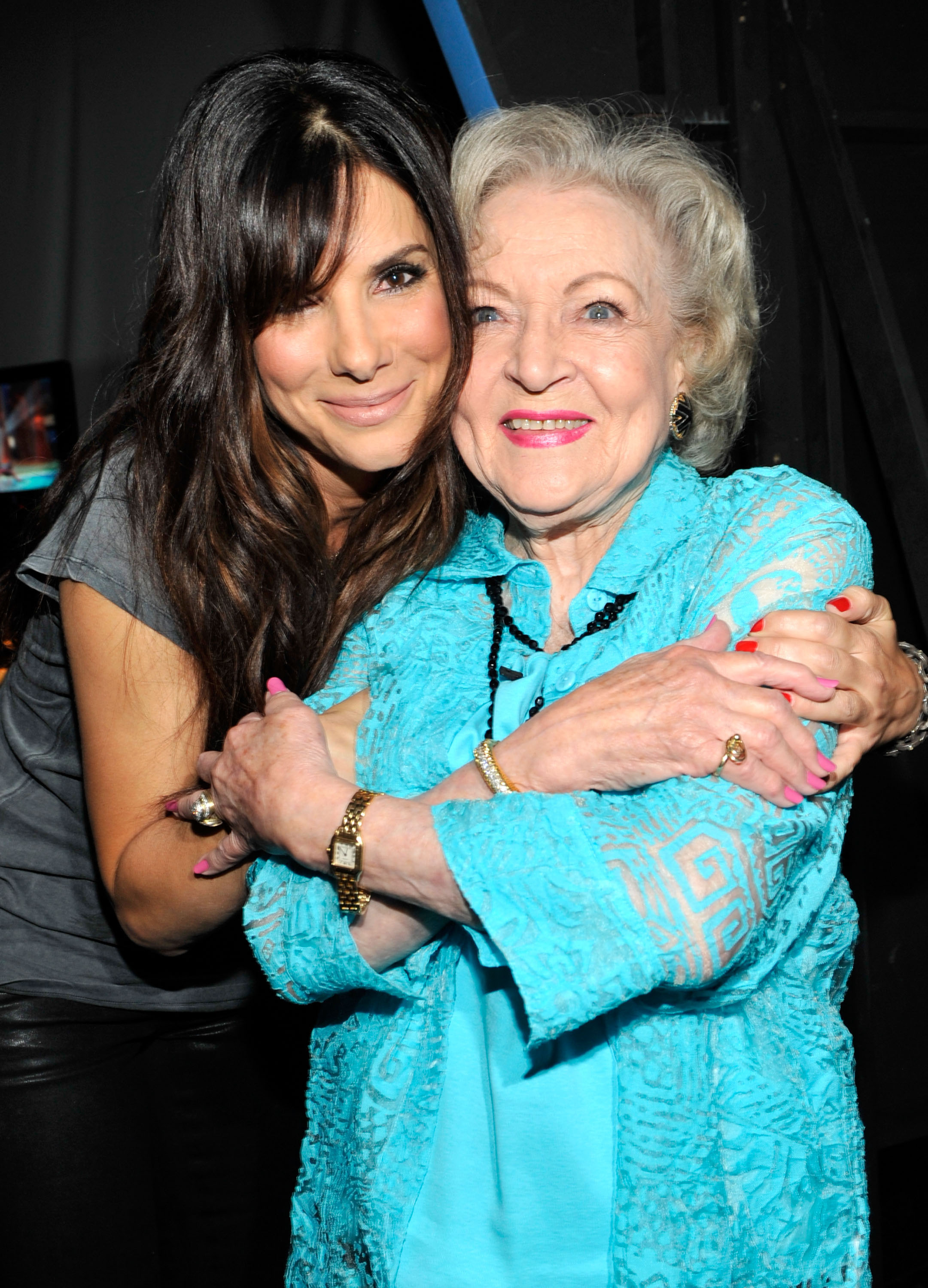 "I don't drink vodka…but I will tonight, on ice, with a slice of lemon with a hot dog on the other side and just be okay being sad," Bullock said.
"I'll have to buy some rose-coloured glasses because Betty was that for all of us," she ended.
Bullock's tribute meal of a 'vodka and hotdog' was clarified thanks to TV host Seth Meyers.
https://twitter.com/sethmeyers/status/1477005019681488898?ref_src=twsrc%5Etfw
Meyers tweeted: "RIP Betty White, the only SNL host I ever saw get a standing ovation at the after-party. A party at which she ordered a vodka and a hotdog and stayed 'til the bitter end."
The Martin Luther King Junior Centre also shared a heartwarming memory of White.
https://twitter.com/TheKingCenter/status/1477001097726337026
"In 1954, #BettyWhite was criticised after having Arthur Duncan, a Black tap dancer, on her show. Her response: "I'm sorry. Live with it," the Centre revealed.
"She then gave Duncan even more airtime. The show was cancelled soon after. Rest well, Betty."
White Chicks actor Marlon Wayans shared his sorrow for White's death, posting that he too, thought White would "live forever".
"This woman… beyond the talent… the smile… the spirit," Wayans wrote on Facebook. "I swear I thought she'd live forever. And, she will. Through her work, her smile, her love of life. May we all live " A Betty White Life". Gone too soon… #ripbettywhite thank you for being an inspiration of how to live this damn life."
https://www.facebook.com/plugins/post.php?href=https%3A%2F%2Fwww.facebook.com%2Fmarlonwayans%2Fposts%2F483015149848202&show_text=true&width=500
READ MORE: Love Stories: Betty White met her beloved third husband after two 'mistakes'
California Governor Gavin Newsom shared sweet words for White, who lived in his state for most of her later life.
"Betty was a trailblazer, and easily one of the most beloved and lasting figures in television," he said in a statement released after her death. "She co-founded her own production company in the 1950s, one of two women at the time wielding creative control on both sides of the camera.
He continued: "But above all else, she was a beacon of hope throughout her career, bringing joy and humour to everything she did. Although she may not have been born here, she was a timeless Californian treasure, through and through.
"Betty happily shared her talents with the world, and her spark will live on, inspiring generations to come," he ended.
For a daily dose of 9Honey, subscribe to our newsletter here
Source: Entertainment News, TV and Celebrity Gossip - 9Celebrity https://celebrity.nine.com.au/latest/tributes-pour-in-for-betty-white-hollywood-farewells-cultural-icon/a0780520-2a23-4805-856d-7e70448cd3bb