It seems Sylvester Stallone may be conflicted about his divorce from wife Jennifer Flavin. 
In his most recent Instagram post, the 76-year-old actor appeared to reflect on their 25-year marriage by posting a throwback photo of them holding hands.
"Wonderful…." Stallone captioned the photo, which featured the couple walking in a vineyard.
READ MORE: Devastating image of George at Queen's funeral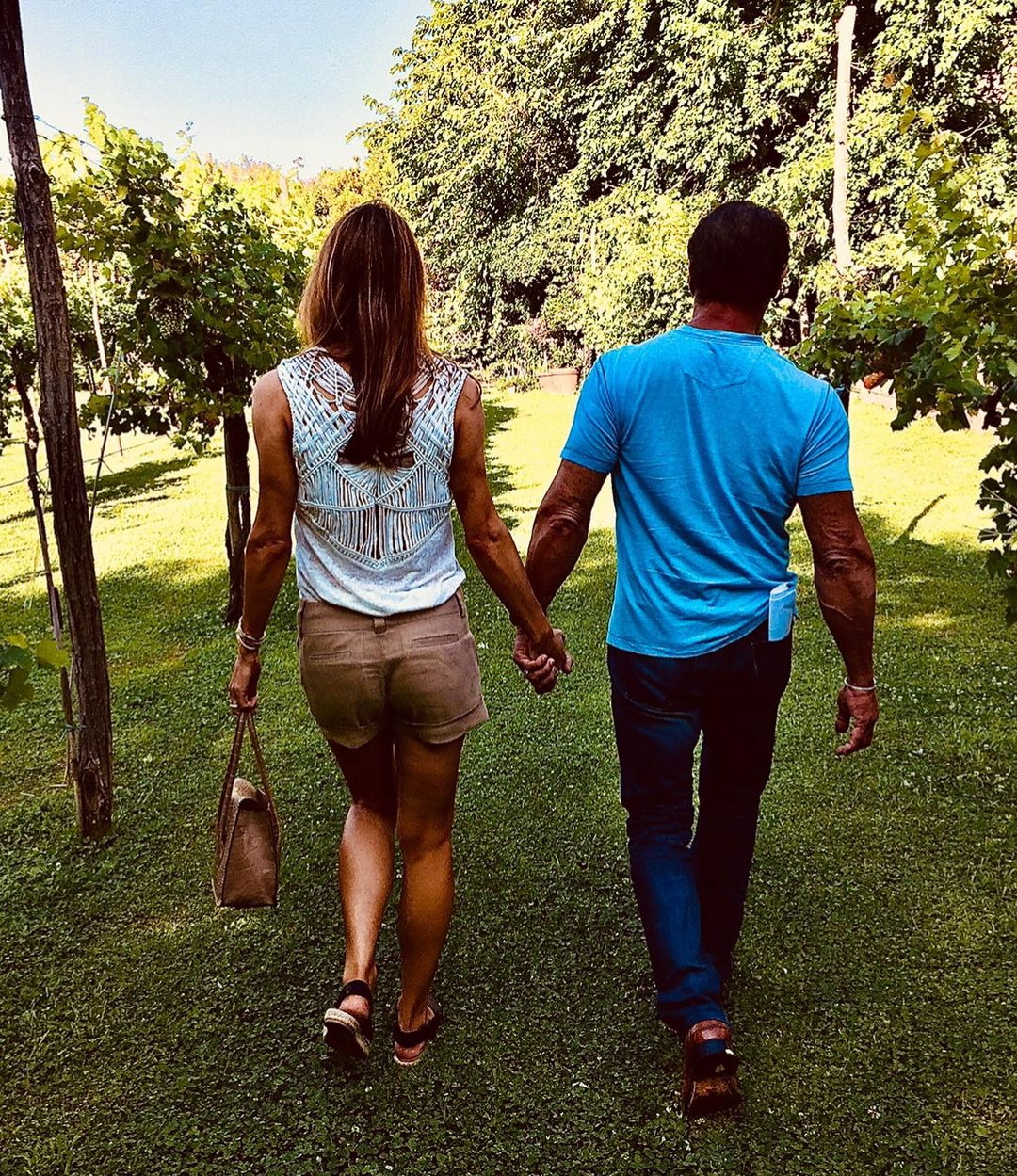 The actor also shared a second throwback photo this time of them with their three daughters – Sophia, 26, Sistine, 24, and Scarlet, 20 – who were much younger at the time. 
Flavin, 54, filed for divorce from the Rocky star on August 25, a move that reportedly "blindsided" the actor as friends told Page Six the couple looked "so happy" together just weeks prior to their split. 
READ MORE: How the Queen's funeral seating plan was determined
"You couldn't think of a nicer couple … she's been visiting him in Oklahoma City, where he's filming," the source claimed.
"It sounded like everything was great. I have no idea what happened," a source told the outlet.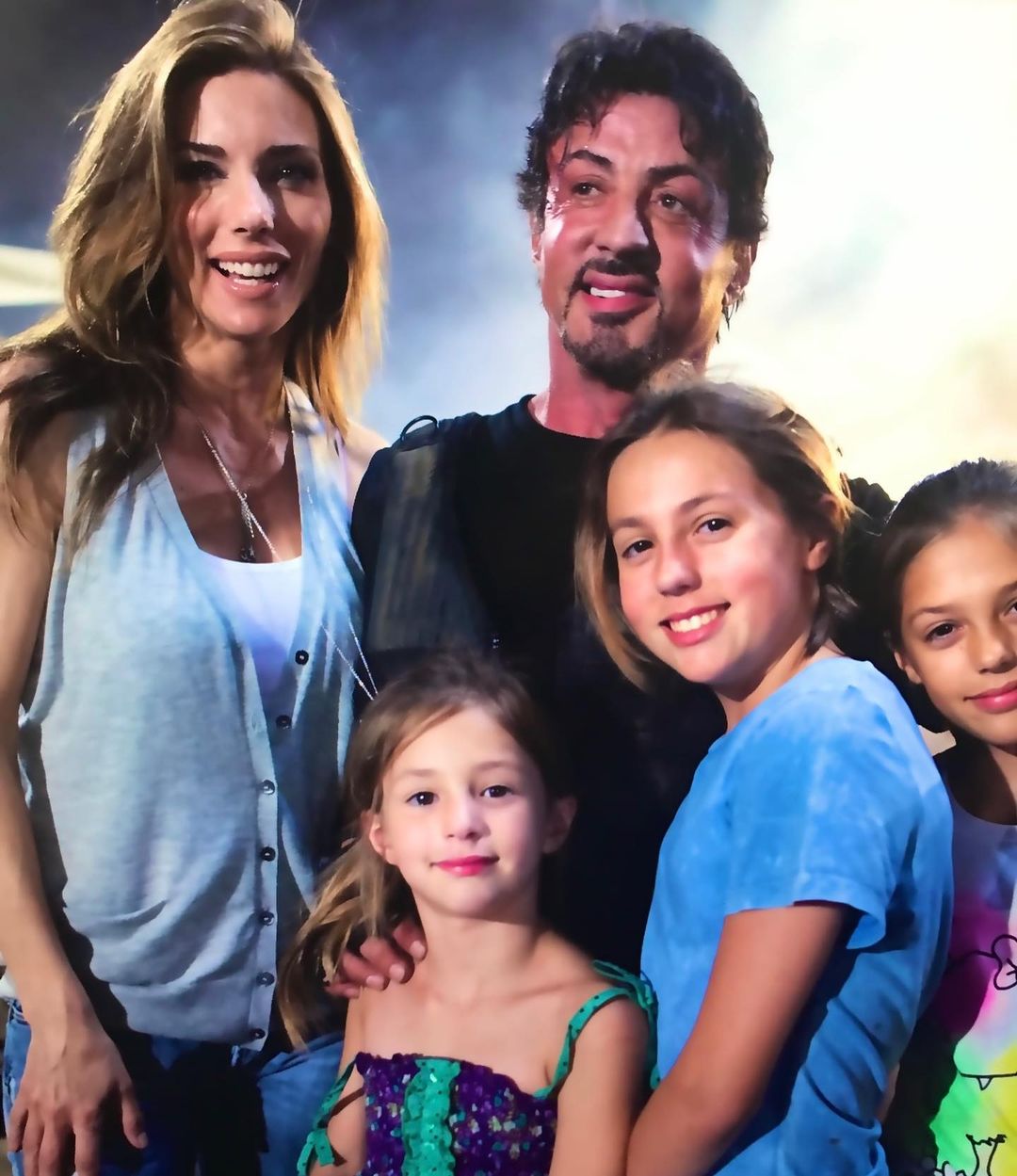 Added a friend: "Sylvester's intent was to work things out with Jennifer. Now I don't know [what will happen] because she decided to go public with everything."
In a statement released at the time of their split, Flavin wrote: "I'm sad to announce that after 25 years of marriage I have filed for divorce from my husband Sylvester Stallone. While we will no longer be married, I will always cherish the more than 30-year relationship that we shared, and I know we are both committed to our beautiful daughters."
READ MORE: Sweet moment Charlotte reminds older brother of royal protocol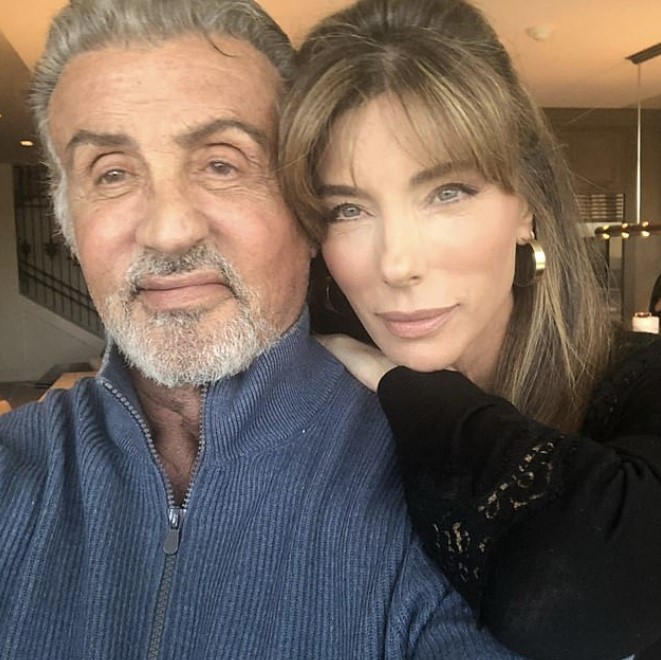 In a separate statement, Stallone said: "I have the highest respect for Jennifer. I will always love her. She's an amazing woman. She's the nicest human being I've ever met."
He also addressed rumours that the couple split over a major argument over his new Rottweiler puppy, Dwight, as Flavin reportedly did not want another family dog. 
"We did not end the relationship on such a trivial argument," the Rocky actor clarified. "We just went in different directions."
READ MORE: Why Prince George wore a blue suit to Queen Elizabeth's funeral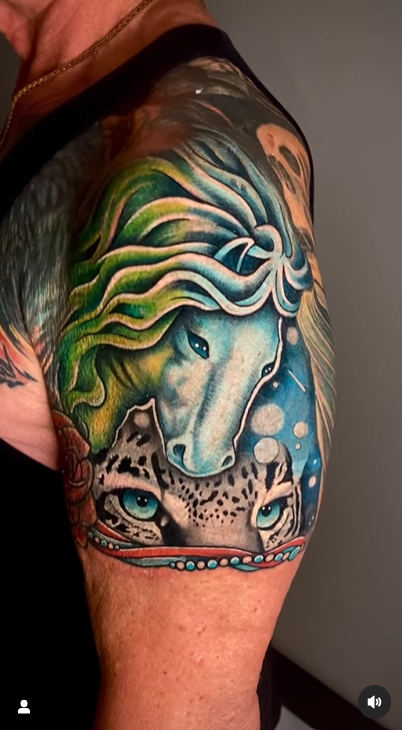 If Stallone is still holding out for reconciliation with Flavin, he's sure giving mixed signals.
Days after their split, he had a tattoo of the model's face covered up with his late dog Butkus, which was his dog from Rocky. It was claimed he wanted to retouch Flavin's face, which dominated his right shoulder, but the artwork was botched so he covered it up completely with a portrait of Butkus.
Last week, Stallone also covered up a second tattoo of Flavin's eyes that sat on his left arm for decades. In its place now sits a brightly coloured horse and leopard eyes.
For a daily dose of 9Honey, subscribe to our newsletter here.
Source: Entertainment News, TV and Celebrity Gossip - 9Celebrity https://celebrity.nine.com.au/latest/sylvester-stallone-shares-throwback-photo-estranged-wife-jennifer-flavin-amid-divorce/72964351-f763-4e56-a063-bad12752b514