Ronan Keating is allegedly refusing to pay his cleaner after they left his and wife Storm's million-dollar mansion a mess.
The couple had reportedly hired Jasmina Dimitrieva and her cleaning team to tidy their home while they were moving out, reports The Sun.
But in a series of texts the publication received, the process was called "chaotic" and resulted in the Keatings' home being left "grimy" according to Storm.
READ MORE: Kim Kardashian calls out Kanye West's 'obsession with trying to control and manipulate our situation'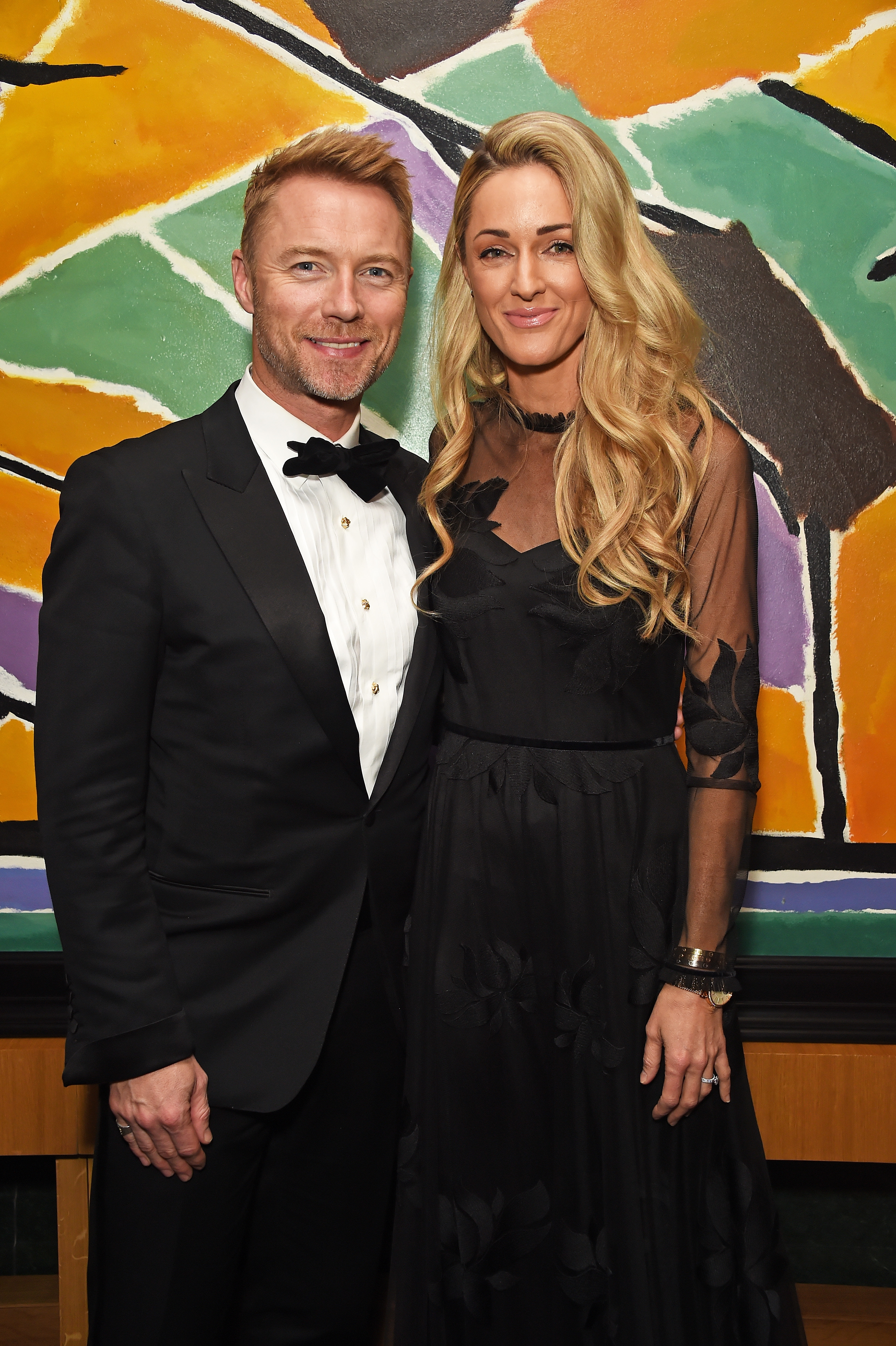 READ MORE: Australian athlete discusses mental health struggles just months before death: 'I did not have an identity'
Dimitrieva claims she and a team of five were booked to clean the home on the same day as removalists were booked to clear the home of furniture.
She also says that the property was described as a "regular five-bedroom house". For that size, a £500 ($950) bill is expected.
Yet, she told The Sun that when she and her team arrived, they realised it was a much bigger job: "Only when we walked into the house did I realise how big it was."
"There were seven bedrooms, eight bathrooms and three kitchens. The fee should have been £1,100 ($2,100).
https://www.instagram.com/p/CZXazw5o3Wg/
In the text messages, Storm called out Dimitrieva for doing an "appalling" job.
"I have never seen anything so appalling for an end-of-lease clean. There is no way I'd leave a place looking so grimy," she wrote. "I'm gobsmacked at how bad this is — dead flowers and even old food left on the shelves?
"None of the skirtings had been cleaned, marks on walls, no windows, some of the bathrooms were appalling.
"Surely, you can't be happy with this? Cobwebs. Floors weren't vacuumed or mopped — there were dead bugs and hair and food bits."
READ MORE: Dating horror stories: How Aussie woman are dipping their toes back into online dating after lockdown
Dimitrieva and her team were sent to clean the couple's home in Loudwater, Bucks, as they start the process of moving to Rickmansworth, Herts in the UK.
Dimitrieva says the poor clean was a result of her team trying to manoeuvre around the removalists. She said the experience was "chaotic from start to finish" and that she was shocked by how Storm treated her.
"The Keatings are wealthy people. They should not be treating me this way. How Storm replied was terrible," she said.
According to Dimitrieva, Storm has said she will pay the team something, and may even pay the original $950 bill if she goes back to re-clean the house.
For a daily dose of 9Honey, subscribe to our newsletter here
Source: Entertainment News, TV and Celebrity Gossip - 9Celebrity https://celebrity.nine.com.au/latest/ronan-keating-and-wife-storm-allegedly-refuse-to-pay-cleaner-over-appalling-job/beb8e9a7-2fef-4f7a-b788-774ca3a6b5ca