Aspiring rapper TDott Woo has died after being shot in New York, hours after signing with a record label. He was 22.
The Brooklyn native, whose real name was Tahjay Dobson, was killed in a drive-by shooting on Avenue L near East 98th Street in Canarsie — where he grew up — on Tuesday, February 1, at about 2.20pm local time, according to police.
Emergency services rushed to the scene before transporting him to Brookdale Hospital Medical Center, where he was pronounced dead.
READ MORE: Black Italian actress Lorena Monroe Cesarini reads out racist messages she's received on live TV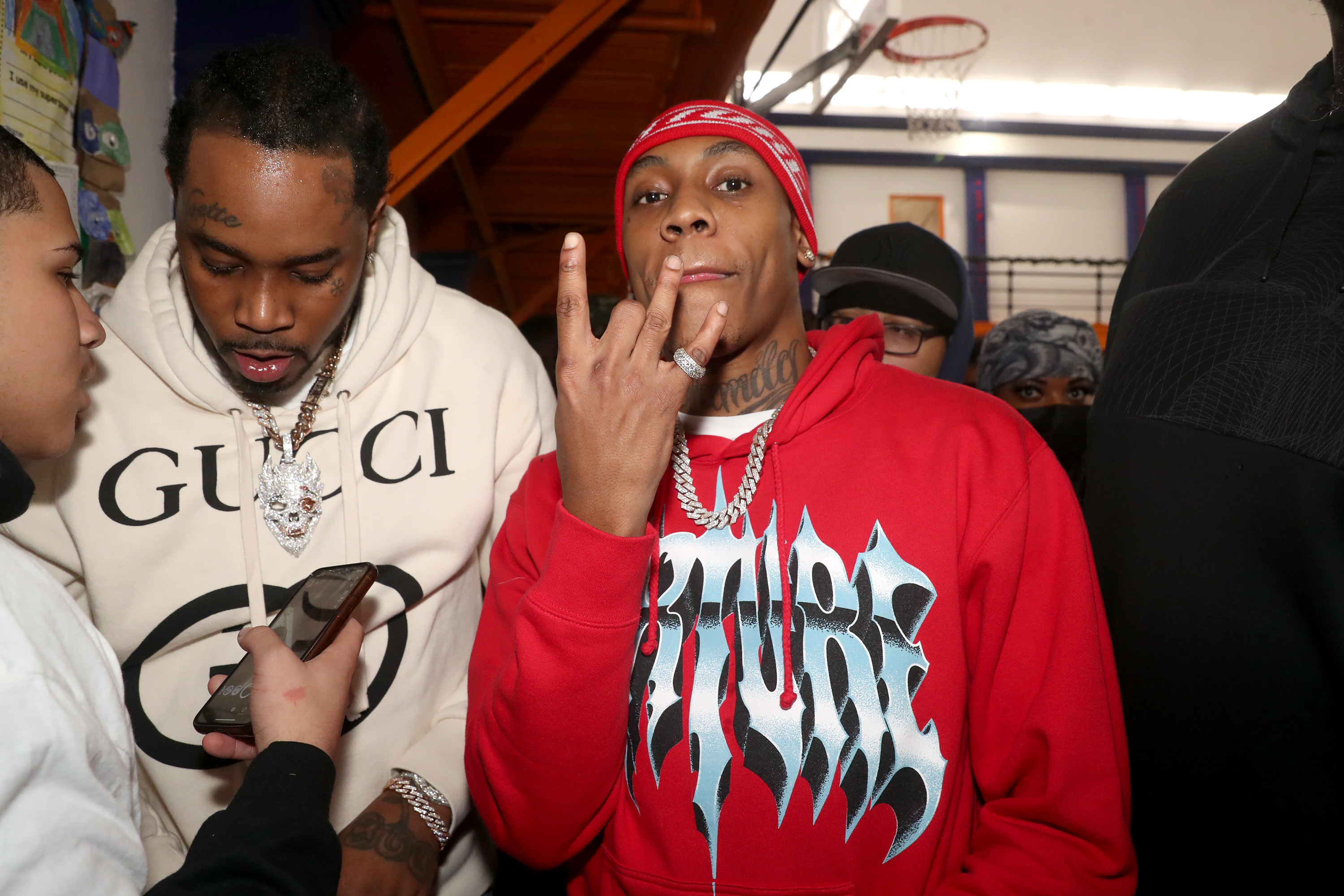 The NYPD is currently investigating and no arrests have been made as of Thursday, police said.
According to Page Six, Woo was friends with Brooklyn rapper Pop Smoke, who was shot and killed on February 19, 2020.
Just hours before his death, Woo had signed a major record deal with Million Dollar Music, which was announced on the record label's Instagram stories earlier this week.
https://www.instagram.com/p/CXfIS13oVsN/
"It's an honor to remain your friend until your last moments. Your memories will always stay with us no matter where we go & what we do," the record label shared, confirming Woo's death in a tribute via Instagram.
READ MORE: Woman opens safe found in her home that had been hidden under the carpet since the 1970s
"Sleep in peace. #LongLiveTdott 🙏🏻 Just know his legacy will always live, from his laugh to the dance everyone across the world does, some of us know him a friend, brother, cousin or just a fan but we all come together to tell you FLY HIGH 🙏🏻."
https://www.instagram.com/p/CZdYkd_sai9/
Woo's friend, rapper Fivio Foreign, also paid respect to the artist in an Instagram post.
"Imma miss you forever baby boy," the New York musician wrote. "You was the prince of this city. Long Live Prince T Dot. I love you gang. Like forever watch over me like you always do."
For a daily dose of 9Honey, subscribe to our newsletter here.
Source: Entertainment News, TV and Celebrity Gossip - 9Celebrity https://celebrity.nine.com.au/latest/tdott-woo-dead-rapper-shot-killed-record-deal/116b5958-c648-4121-a1f4-bb1fd6a7efd9