Pete Davidson's dating history: Everything we know about his past and rumoured girlfriends
Published: (Updated: ) in Celebrity News by 1news.info.
Sure, he may have made a name for himself thanks to his comedic skills on Saturday Night Live, but Pete Davidson is better known for the string of stunning celebrities he's dated.And it's no wonder he's made the likes of Ariana Grande and Kaia Gerber s…
Sure, he may have made a name for himself thanks to his comedic skills on Saturday Night Live, but Pete Davidson is better known for the string of stunning celebrities he's dated.
And it's no wonder he's made the likes of Ariana Grande and Kaia Gerber swoon; Davidson admitted in a tell-all interview with Charlamagne Tha God, posted to YouTube, that he "loves love".
"That's how I grew up. Just my mum, my sister, I didn't have a man around the house, so I was just like, 'When am I going to find my Princess Charming?' That's all I've ever wanted."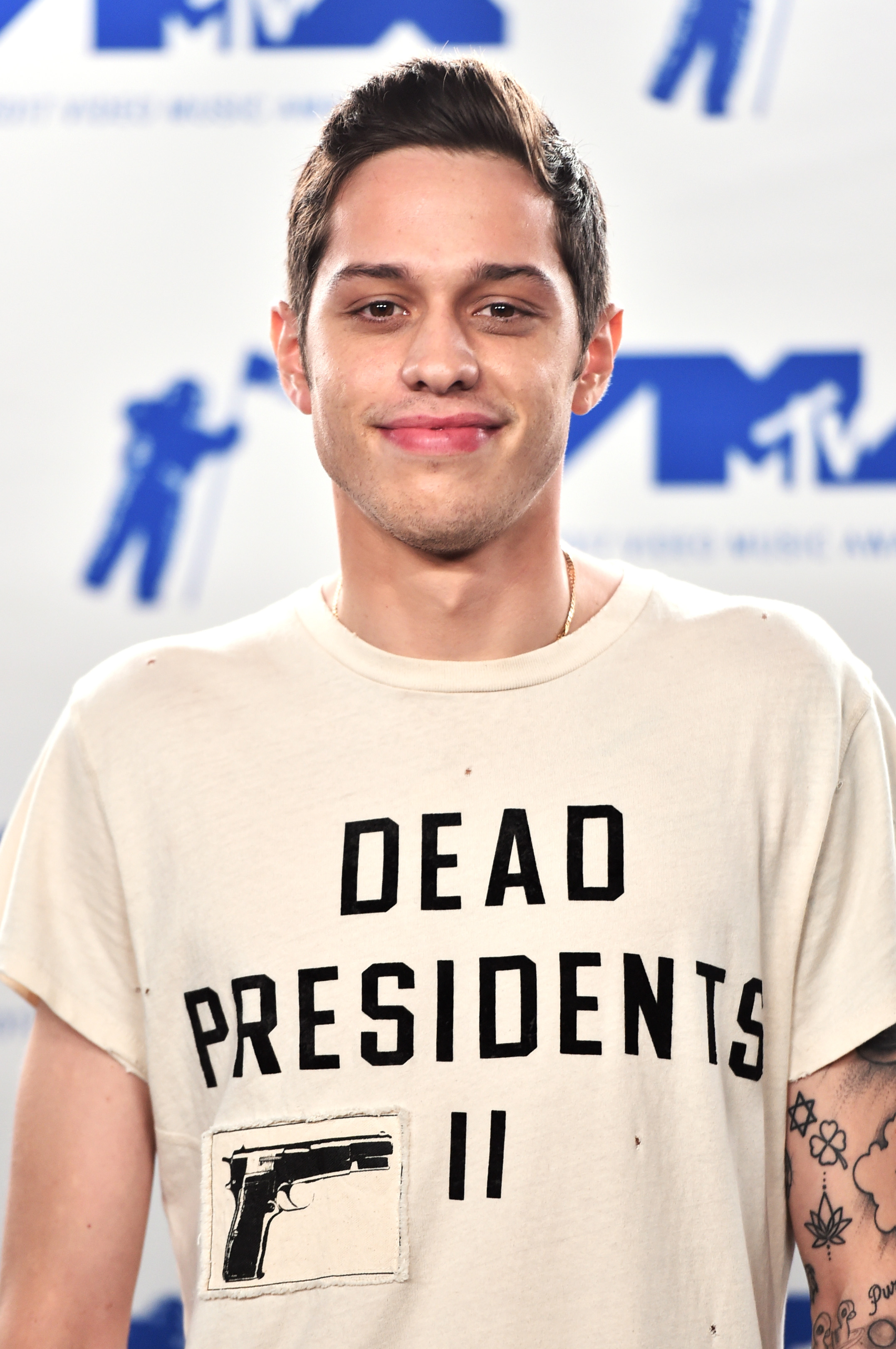 Davison admitted in an interview with Paper magazine that he treats every girl he's with "like a princess".
"I try and go as above and beyond as possible because that's what you're supposed to do," he said. "If you're in a relationship with someone, you're just supposed to make that person feel as special as possible."
He admits, however, that sometimes his dedication to the relationship can turn his partners off. "Sometimes when you put so much on someone, it overwhelms them, and then they don't know if they could come close to that. Or if they can keep up with it. So, it's very off-putting to some.
"It's something I had to learn in a past relationship, which sucked to learn through that person, but it makes you better."
In May, Davidson opened up about how he approaches relationships, saying honesty is the best policy in matters of the heart.
"I'm just very, very honest," the Saturday Night Live star told The Breakfast Club on May 6. "I think what a lot of people do is they try to put on — not even their best self — but almost a version of themself that they would like to be. And eventually, that will unravel, you know?"
So just who are the women he's talking about?
Phoebe Dynevor
Davidson has confirmed his new romance with Bridgerton star Phoebe Dynevor.
The 27-year-old comedian and Dynevor, 26, made their first public appearance as a couple at Wimbledon.
In the photos, the pair were spotted cuddling and kissing as they were hosted in the Lanson suite for Roger Federer's match.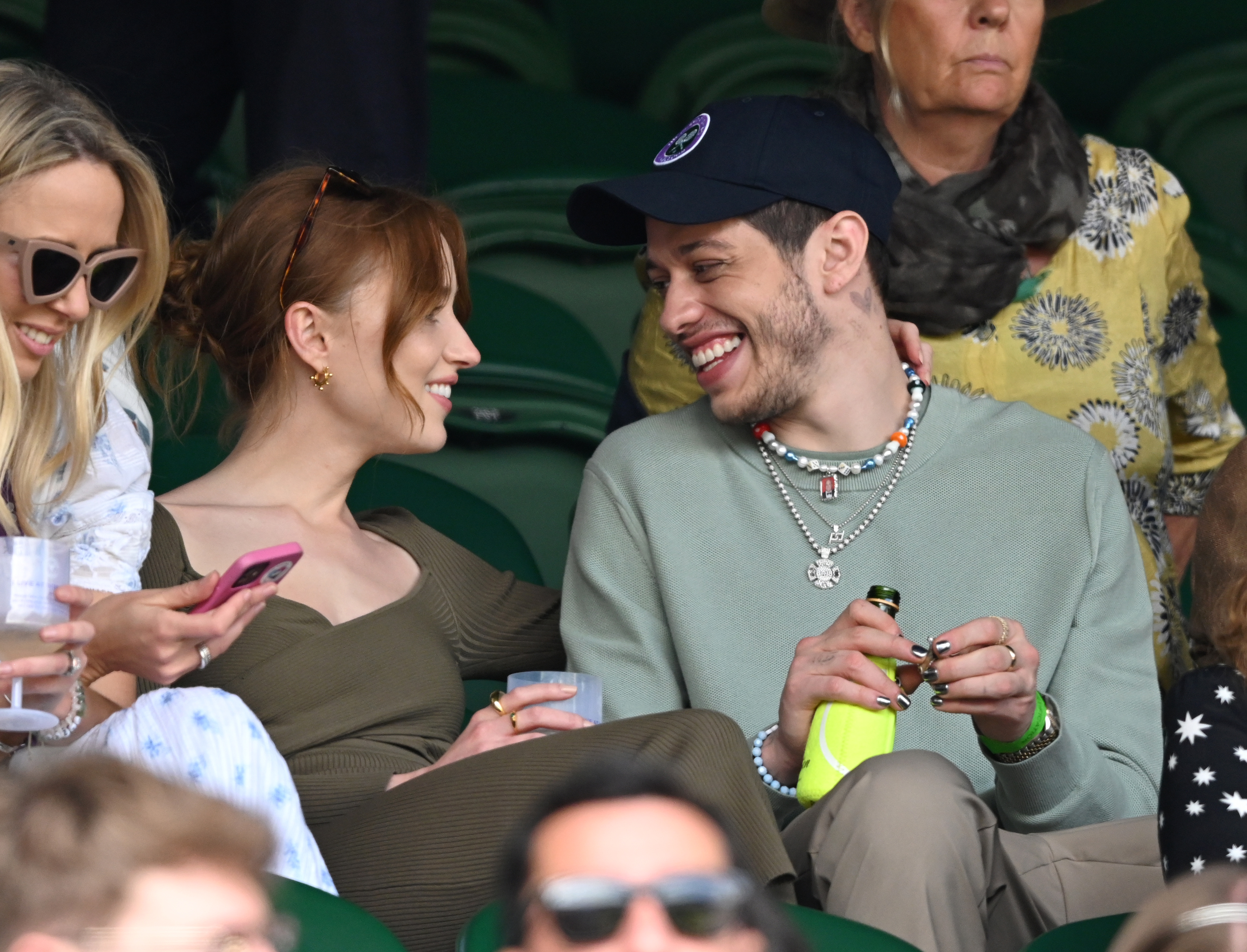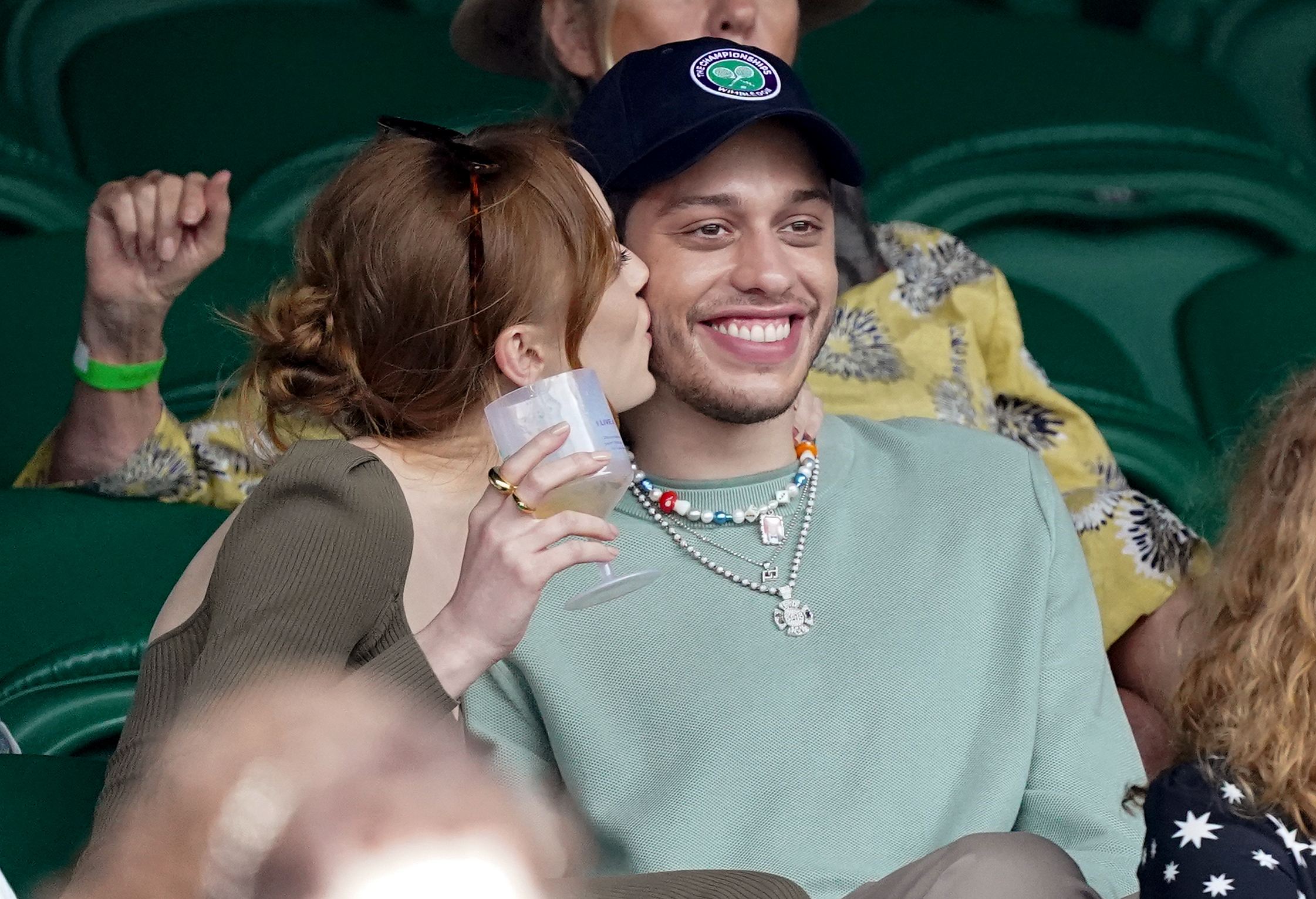 The Sun first reported Davidson and Dynevor spent time together in London recently after meeting in New York City in March 2021.
The two stars have reportedly been spotted together near Dynevor's home in North London as well as in Altrincham, Greater Manchester, where she grew up and where her mum, Coronation Street star Sally Dynevor, currently lives.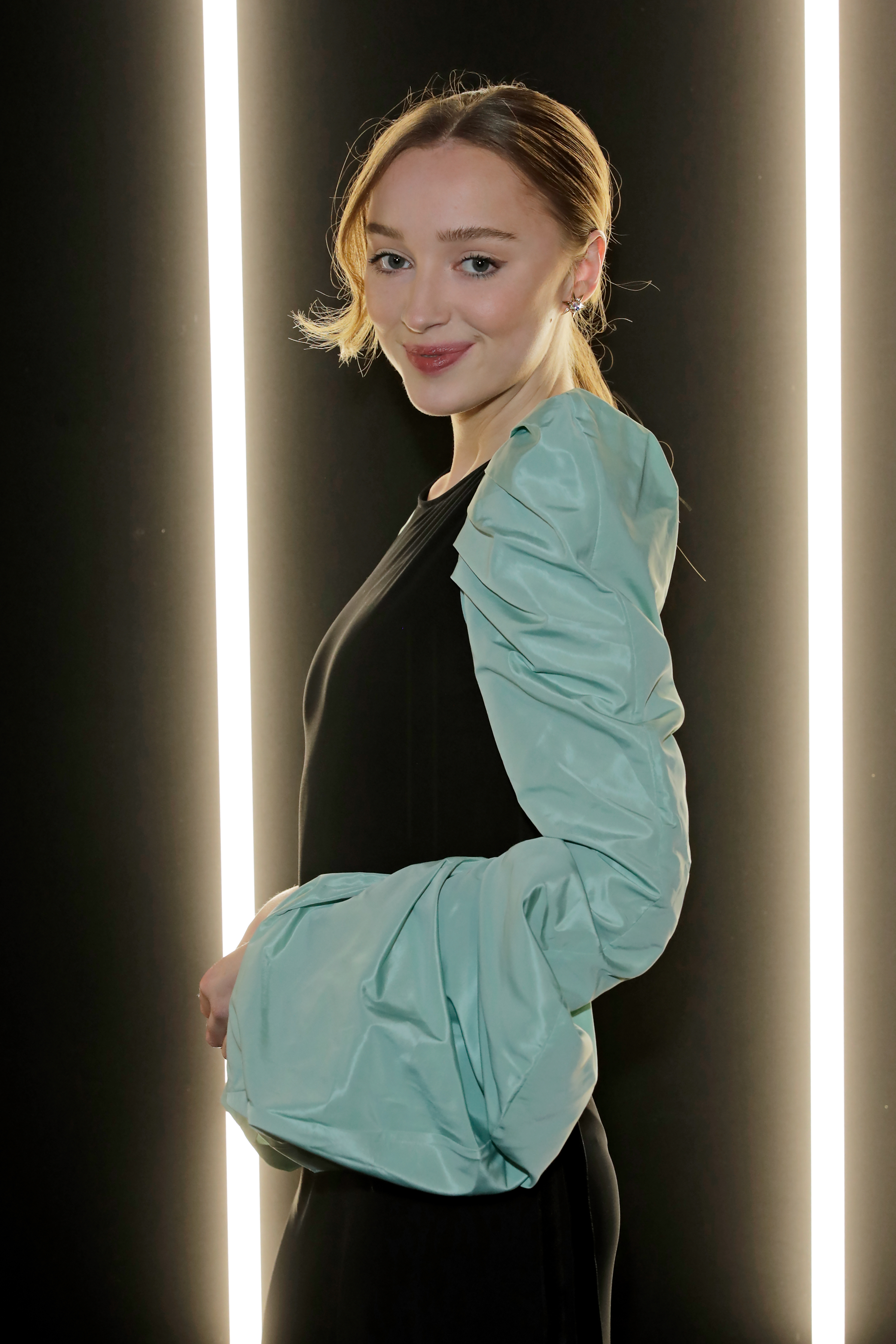 "Pete is a real charmer and has hit it off with Phoebe, who is obviously beautiful and talented," a source told The Sun. "They have been enjoying each other's company, although they haven't known each other long.
"The fact he has flown all the way to the UK shows how interested he is."
https://www.instagram.com/p/CI3OblyhbOE/
The pair were recently spotted wearing matching necklaces inscribed with "PD" — their shared initials — adding fuel to the rumour fire that they're together. Davidson was spotted wearing the silver piece of jewellery when he appeared on The Tonight Show Starring Jimmy Fallon on April 6, while Dynevor has reportedly been seen wearing hers multiple times.
Kaia Gerber
Davidson was first linked to the daughter of supermodel Cindy Crawford in late October, 2019, when they were spotted having brunch in New York, before heading back to her apartment.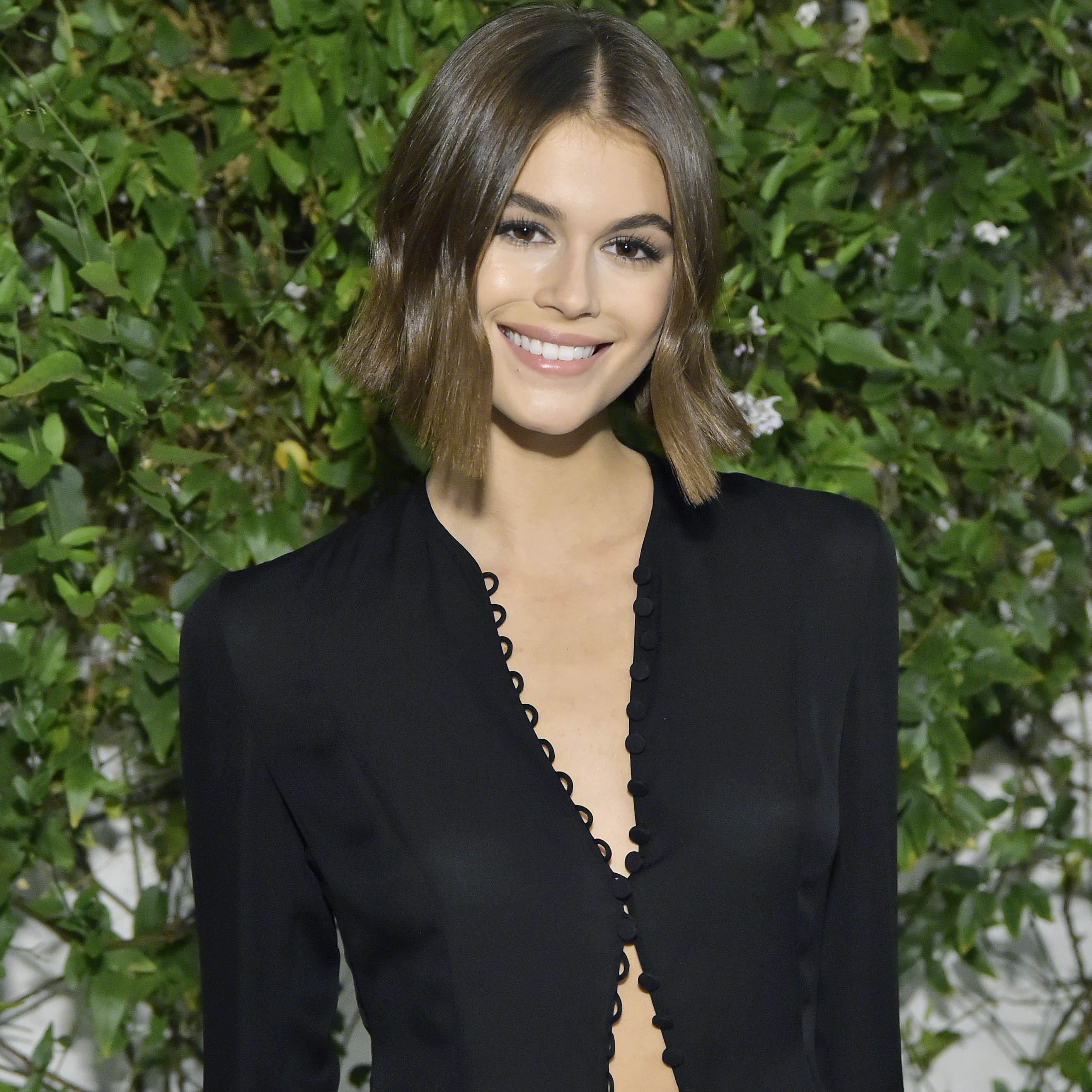 Despite insisting they were "just friends", Davidson and Gerber were seen holding hands in upstate New York following a string of dates around the country. Oh, and there's the fact the 18-year-old model was wearing a "P" necklace.
Their whirlwind romance lasted no longer than three months, though, with Page Six reporting the pair called it quits on January 14.
"It looks like Pete and Kaia are over. It got very overwhelming for Kaia," a source told the publication. "Pete has a certain M.O. and he's very intense to his girlfriends. Kaia is only 18 and it's a lot to deal with."
Rumours of a split started early into 2020 when Gerber was spotted on holiday with her mum, 13 Reasons Why star Tommy Dorfman and Queer Eye's Antoni Porowski.
It's since been reported, Davidson is "taking a break to work on his mental health". "This is his second time seeking treatment, his first being in 2016," an insider told E! News.
"It became very clear that he had to go and do this and couldn't wait any longer."
Margaret Qualley
For a little over two months in 2019, Davidson and the up-and-coming actress enjoyed a very public romance, gallivanting across the globe together.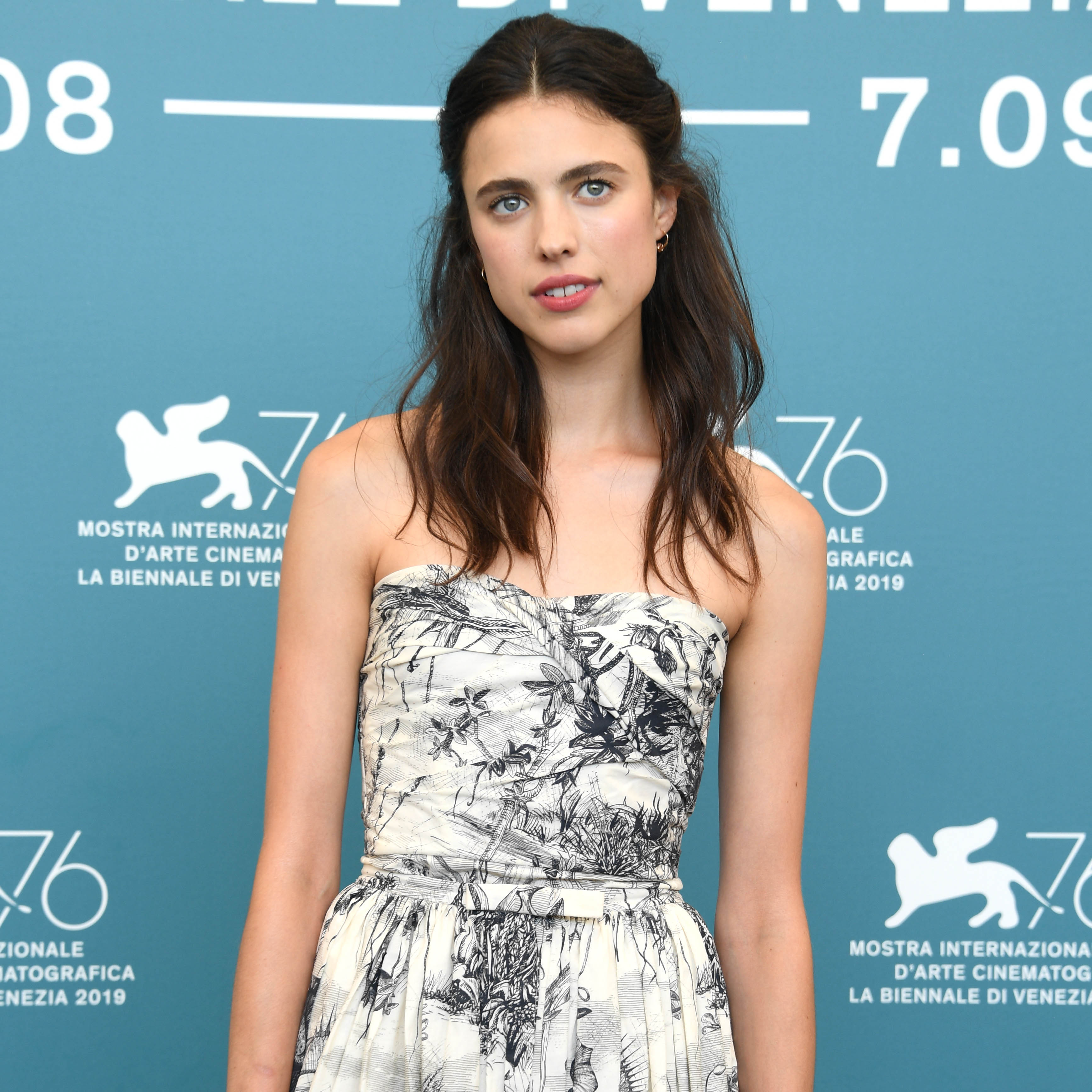 Sources described the couple as "very smiley and flirty" when they arrived in Venice to celebrate attend the movie premiere for Seberg.
Unfortunately, it appeared to be nothing more than a summer romance for Davidson and Andie MacDowell's daughter, with the pair parting ways in October 2019 before the comedian moved on with another Hollywood heavyweight's offspring.
Kate Beckinsale
More than being the first woman he moved on with following his engagement to Ariana Grande, it was the age difference Davidson had with Kate Beckinsale that dominated headlines.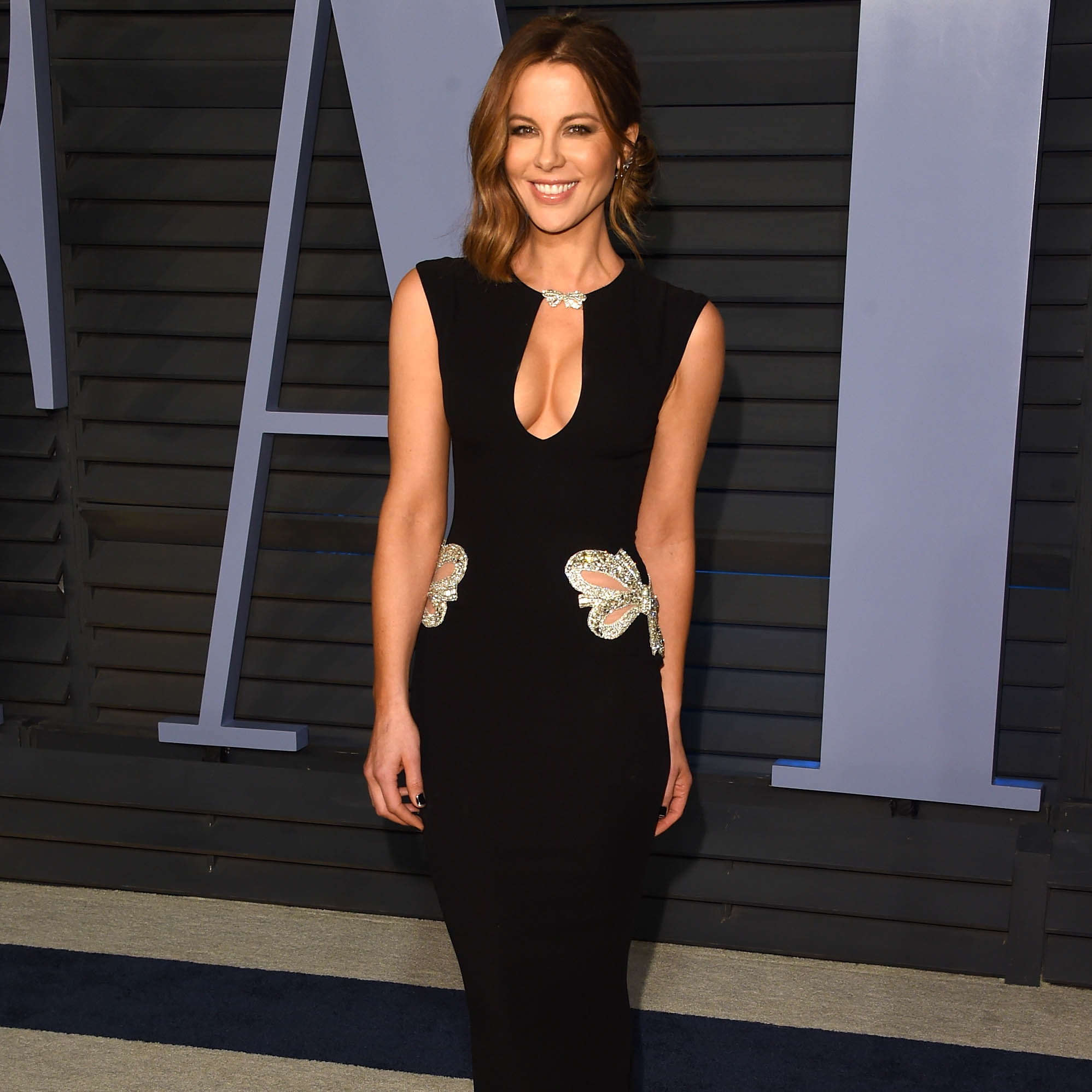 The actress, 46, and Davidson packed on the PDA for four months after first being seen together at a Golden Globes afterparty in January, 2019.
Despite being "very happy" together, Davidson was forced to defend their 21-year age gap, explaining, "Apparently people have a crazy fascination with our age difference. But it doesn't really bother us."
They split "amicably" in April.
Ariana Grande
It was his relationship with vocal powerhouse Ariana Grande that catapulted Davidson into stardom.
In May, 2018, the pair were first linked to each other after they were pictured backstage at the Billboard Music Awards. 
"They seemed very lovey-dovey. He was hanging out with her and her friends with his arm around her. She seemed quite smitten," a source said at the time.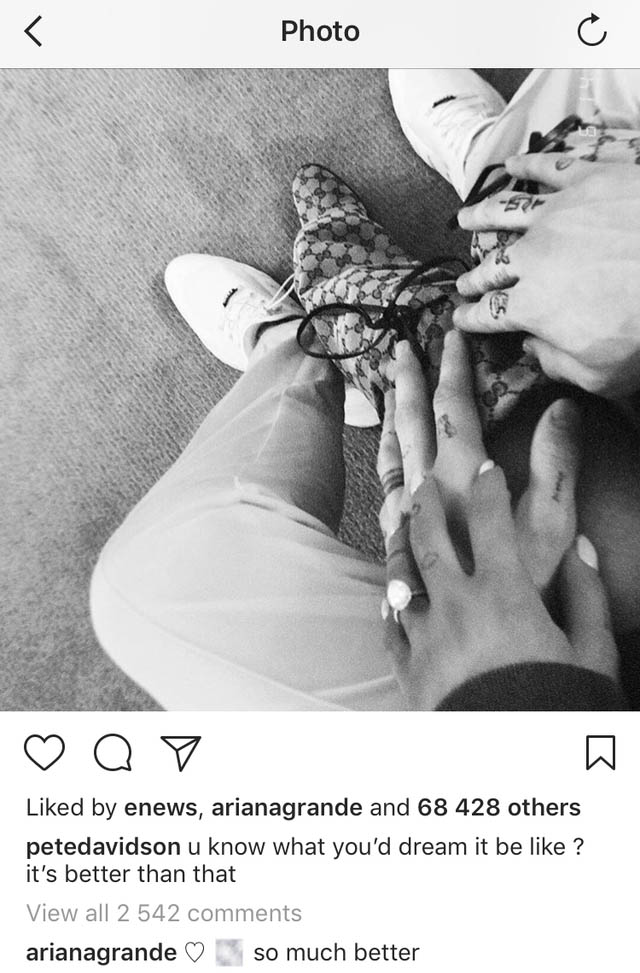 Within weeks they were Insta official and by June 3 they were engaged.
"The day I met her, I was like, 'Hey, I'll marry you tomorrow,'" Davidson told GQ. "She was calling my bluff. I sent her a picture [of engagement rings]. I was like, 'Do you like any of these?' She was like, 'Those are my favourite ones,' and I was like, 'Sick.'"
In case the engagement wasn't commitment enough, Davidson then got the former Disney star's initials tattooed on his hand and her trademark bunny ears inked behind his ear.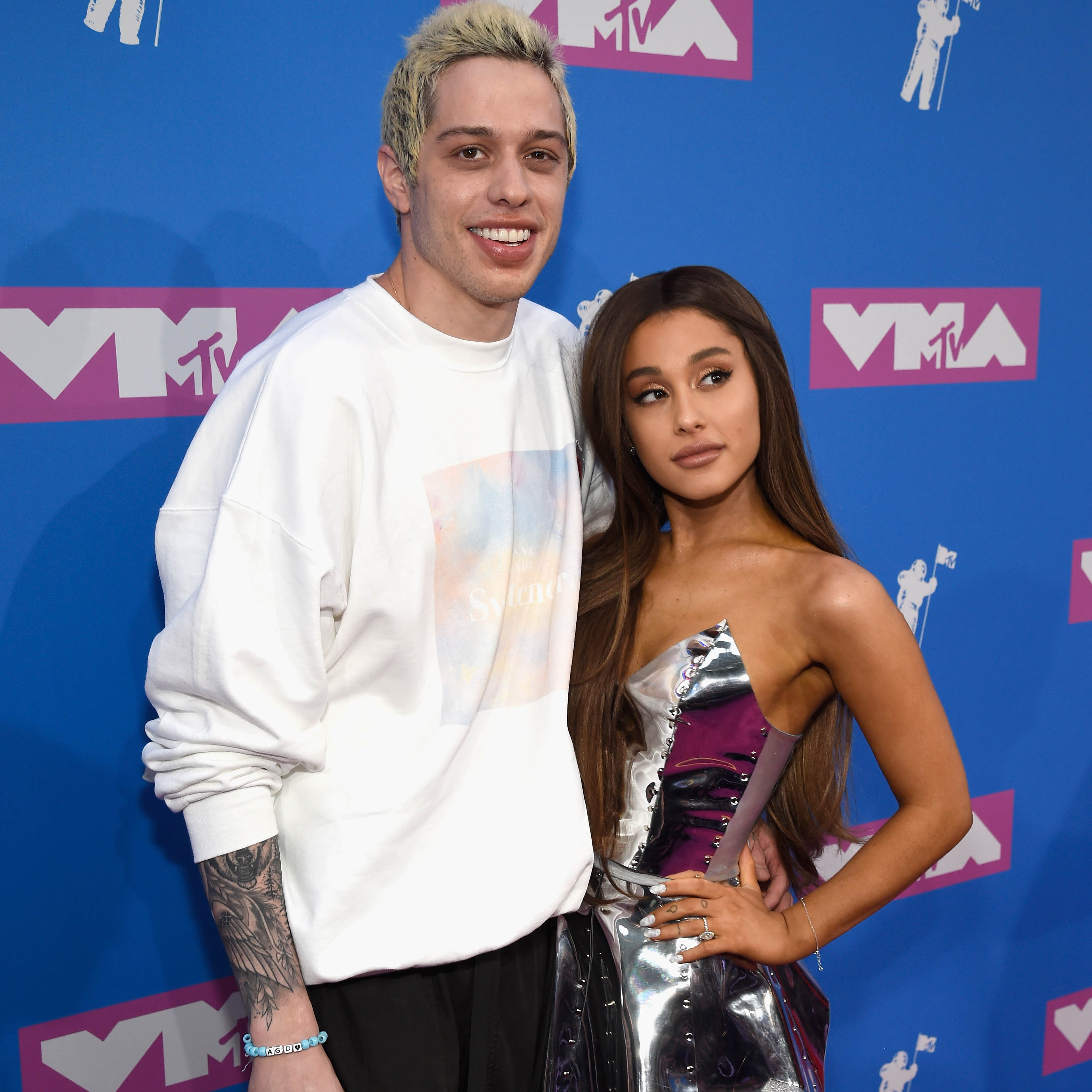 However, by mid-October it was over.
"It was way too much too soon," a source said of the split, which happened shortly after Grande's ex-boyfriend Mac Miller had tragically lost his life at just 26 years old.
Not long after, Grande released, 'Thank U Next' in which she name-checks her ex.
Cazzie David
Davidson found love with actor Larry David's daughter, Cazzie, in 2016, going on to date for two years.
David supported Davidson on his journey to becoming sober, with the SNL star gushing about how "lucky" he was to have her during such a pivotal moment in his life in 2017.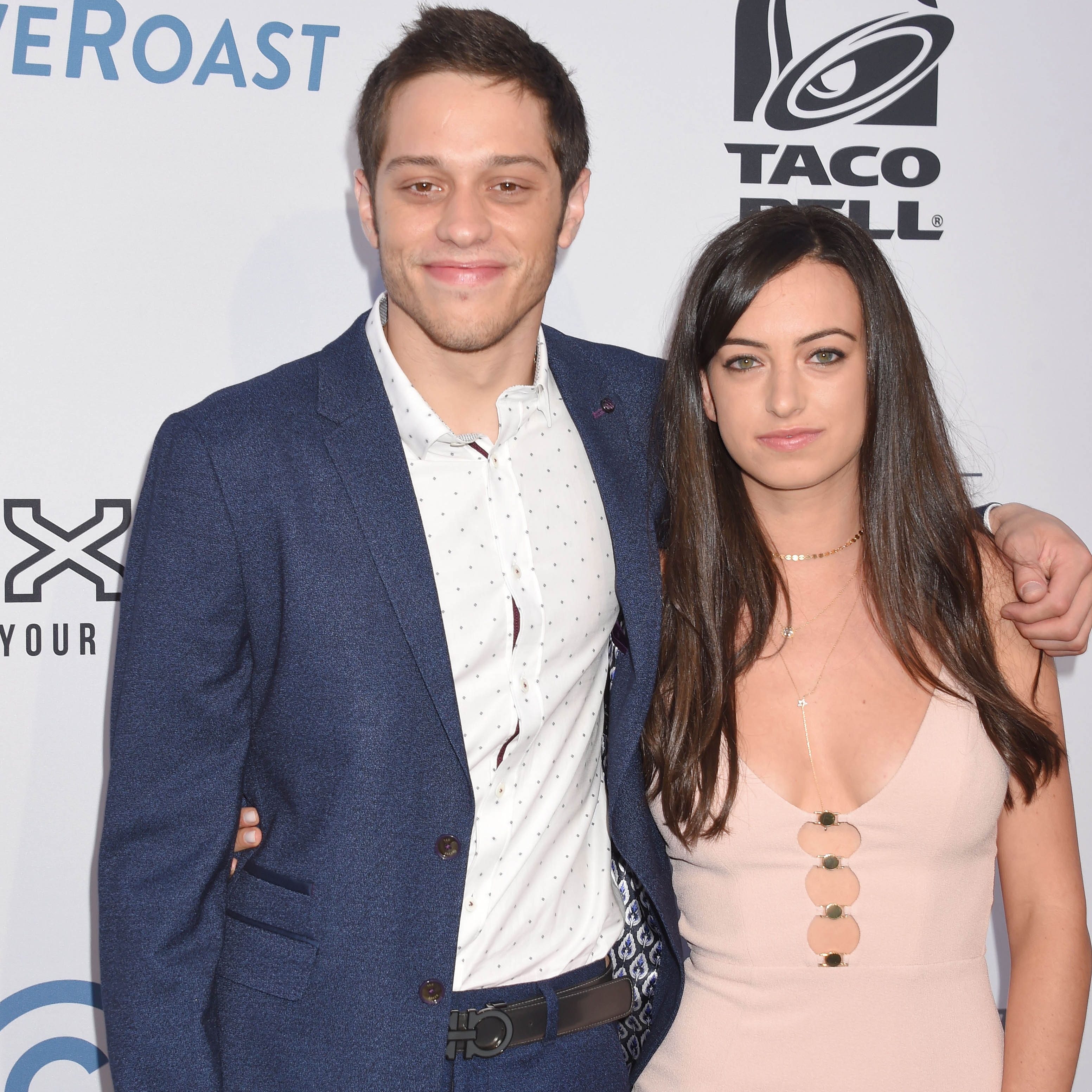 "It wasn't easy, but I got a great girl, great friends and I consider myself a lucky man. I'll always be here for you guys, I promise," he wrote on Instagram.
"Remember to never give up hope because sometimes that's all we got. We are a family and I appreciate all your love and support. It's nice to be back in action."
Despite admitting he was the "luckiest guy in the world" to be with David who he said he loved "very, very much", it wasn't meant to be, and the pair went their separate ways in May 2018.
"We're not together anymore," he said in an interview with Complex magazine. "Very talented girl, she'll be great and she'll be fine. Yeah, I think she'll be OK."
Carly Aquilino
Not much is known about Davidson's relationship with stand-up comedian and the star of MTV's Girl Code, Carly Aquilino, other than the fact they were together in 2015.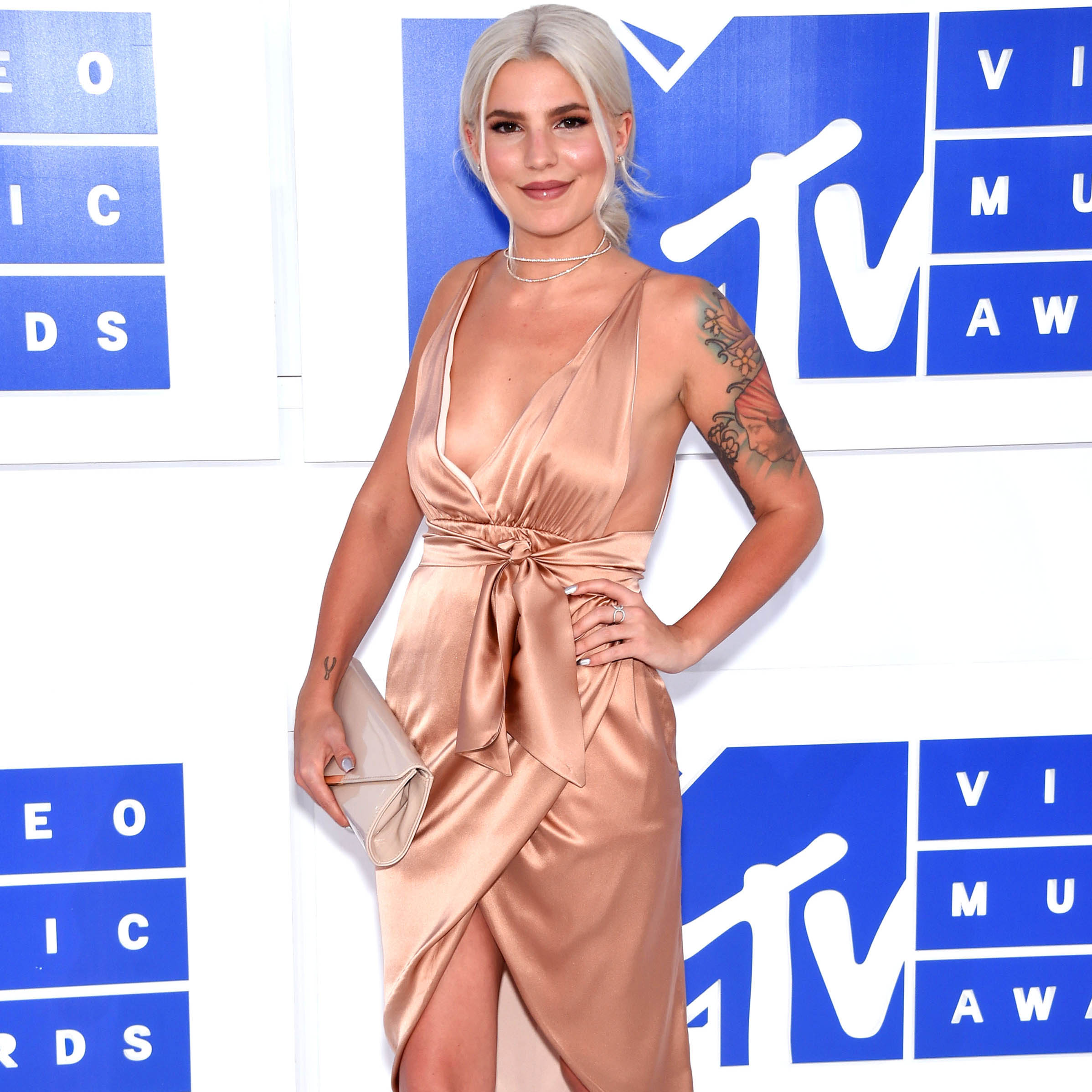 While they've stayed relatively quiet about their romance, Aquilino did seem to address her relationship with Davidson after news broke that he was engaged to Ariana Grande, sharing a screenshot of texts with a friend on Instagram, captioned "My day in a text message".
https://www.instagram.com/p/zbEM1aPg0Z/?utm_source=ig_embed
"I know I'm the 9 billionth person to text you today about this, but… I can't," the message read, to which Aquilino responded, "HAHHAHAHAAH."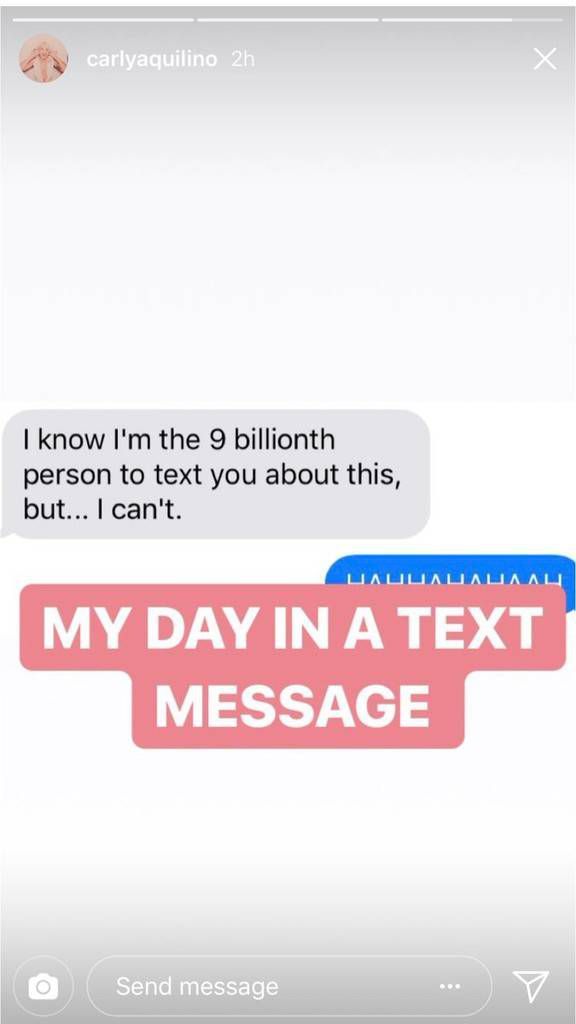 Source: Entertainment News, TV and Celebrity Gossip - 9Celebrity https://celebrity.nine.com.au/latest/pete-davidsons-dating-history-everything-we-know-about-his-girlfriends/93adb2d3-95c7-41de-a5d2-ed88cd1e383c