Naomi Campbell has subtly revealed her thoughts on Kim Kardashian's controversial Vogue cover shoot.
The British supermodel, 51, was caught liking an Instagram post which sparked a debate about the reality star "blackfishing" in her latest magazine profile.
In a post shared by blind item profile @diet_prada, Kardashian's Vogue photos were compared with similar shots of black icons, including Campbell and Beyoncé, triggering a wave of comments about cultural appropriation.
READ MORE: Kim Kardashian reveals the personal decision that 'caused' her divorce
https://www.instagram.com/p/CZw83H-uAXp/
READ MORE: Lily James breaks silence on Dominic West scandal
Kardashian was pictured wearing traditional black hairstyles in many of the photos and the post was captioned: "Kim and Vogue said 'Back History Month'".
The anonymous Instagram even shared photos of Kardashian wearing similar outfits to Campbell over the years.
The post then added excerpts of Kardashian's interview with the magazine, which spoke about her thoughts on "lookalikes".
"I don't know if I would ever say, 'Oh my God, this person looks like me.' I think if someone has dark hair and tan skin people are going to say, 'Oh, that looks like Kim.' And that's not fair, because there are so many people who are just themselves," Kardashian said.
"Kim came of age in the '90s, era of the androgynous grunge waif, three descriptors that bear no relationship whatsoever to her brand of curvaceous sex appeal. She remembers not seeing herself in any beauty icons growing up until Salma Hayek (and shortly thereafter, Jennifer Lopez) came along," the interviewer wrote.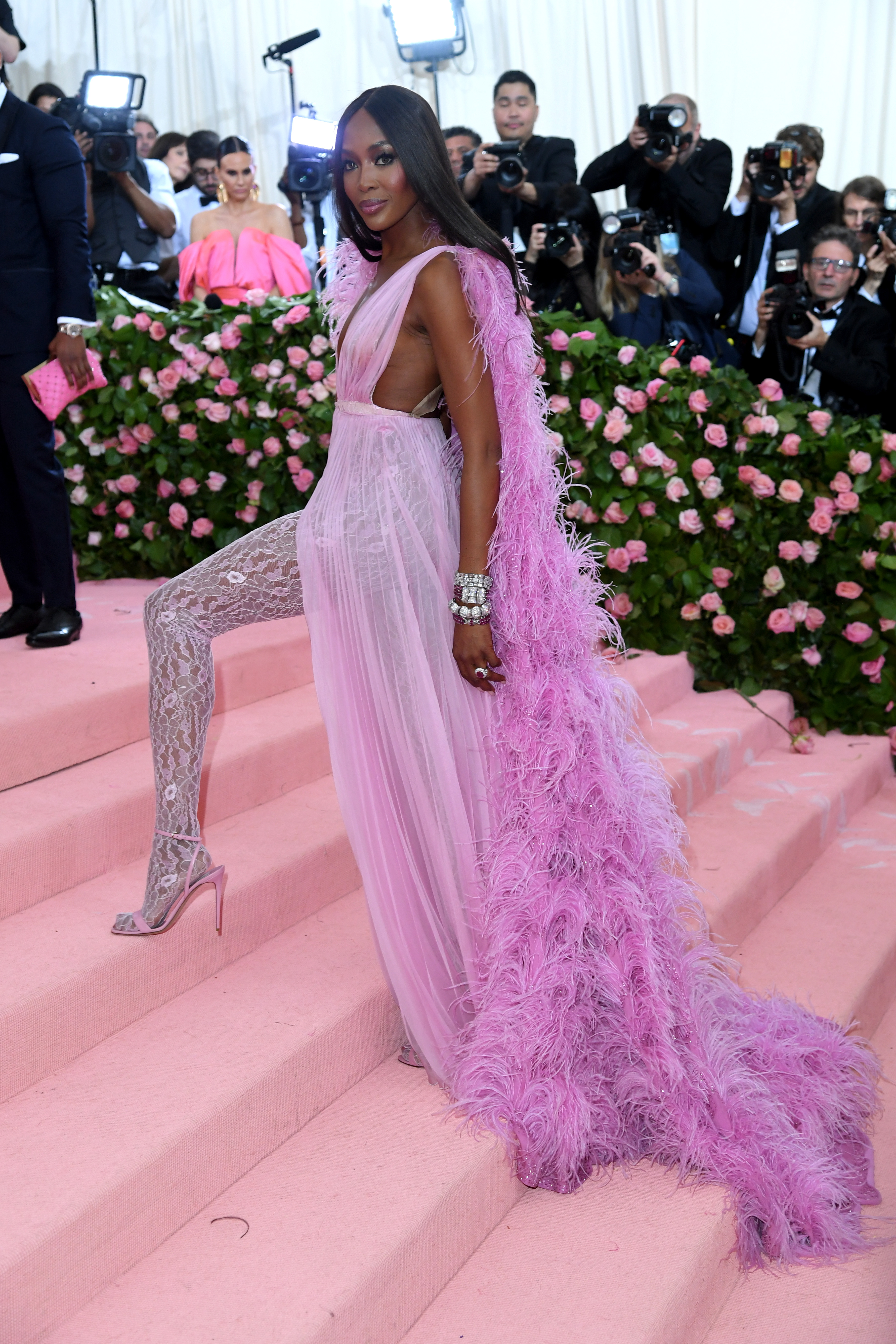 READ MORE: Calls to ban one of Australia's favourite dog breeds
"That's when a light bulb went off. 'Okay, there's other body shapes out there. There are other looks that people find beautiful,' she recalls thinking. 'My reference for prom was Salma Hayek. I went to the MAC counter and brought pictures of her. It was like, I finally have someone to look up to'."
The post was liked by thousands, including Campbell.
Commenters blasted the Vogue photoshoot for "cultural appropriation" on Black History Month, and some wondered if there were celebrities of colour the magazine could have platformed instead.
"In the middle of Black History Month, they drop this on us. So tired of being told a Kardashian is 'redefining beauty' when Black women have been setting beauty and style trends for decade," journalist Karen Attiah commented.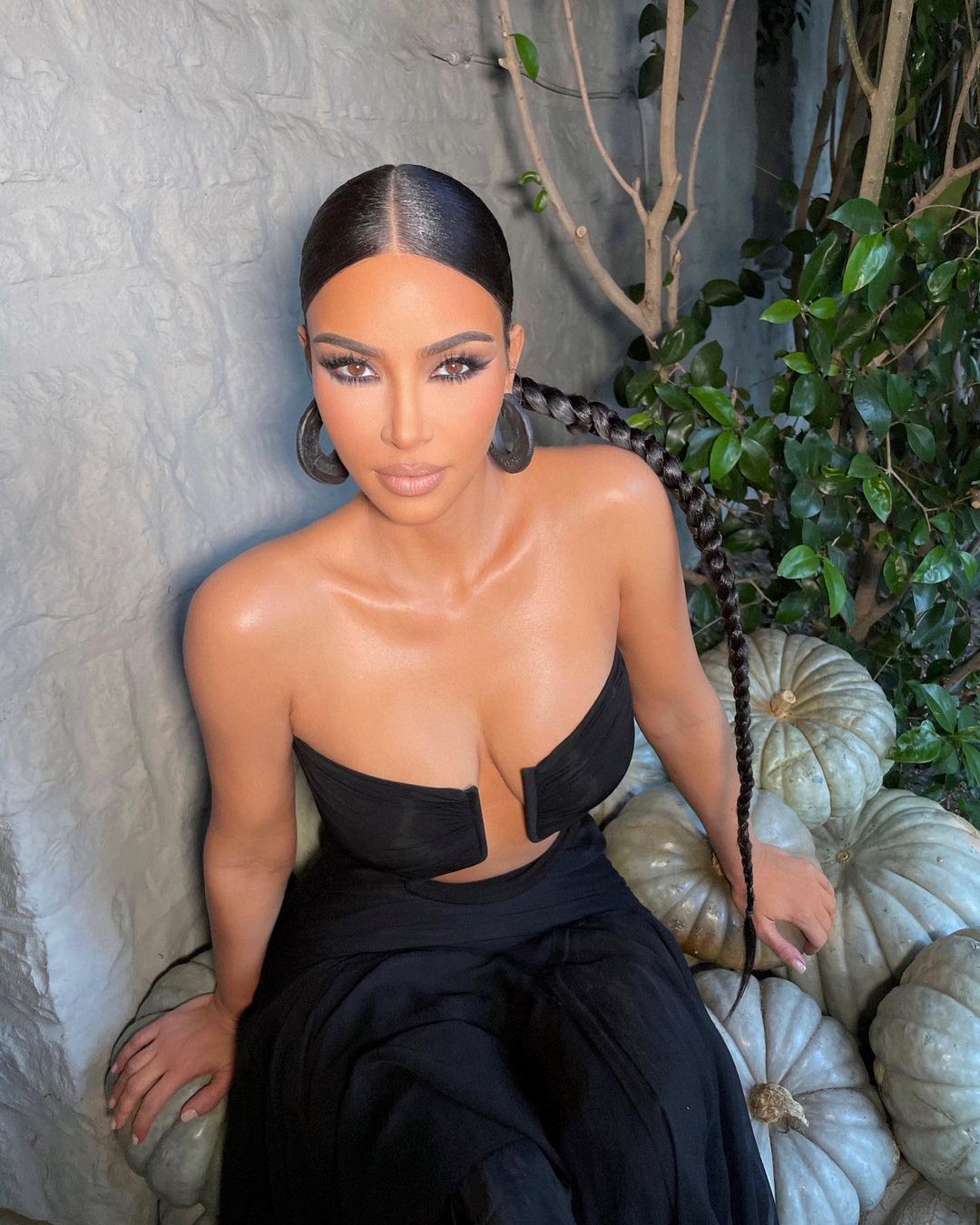 READ MORE: The supermarket sandwich that left man fuming
"This is Rachel Dolezal level of appropriation at this point," another comment read, referencing an American woman who claimed she was black despite being born white.
Meanwhile, some commenters showed support for Kardashian's photos, pointing out it was "appreciation" not "appropriation".
"At what point does inspiration become appropriation? Now even the angles of a picture are appropriation of a culture/race?" one person asked
"Rich people wearing the same designers, styled by the same stylists, inspired by the same icons — scandalous," another wrote.
Kardashian has addressed accusations of cultural appropriation in the past, telling i-D Magazine she would "never try to do anything to appropriate any culture" in her style choices.
For a daily dose of 9Honey, subscribe to our newsletter here
Source: Entertainment News, TV and Celebrity Gossip - 9Celebrity https://celebrity.nine.com.au/latest/naomi-campbell-subtle-swipe-at-kim-kardashian-vogue-cover-shoot-diet-prada-instagram/3d6587ce-75b1-43eb-b0e8-d8e8b3f35d65