Madonna and her son David Banda just got matching tattoos, because why not? 
The singer shared a video of herself and the 16-year-old inside tattoo parlour Lovers & Killers in Brooklyn, New York, where she got her mother's name inked on her wrist and David got a replica of Madonna's existing "tree of life" tattoo etched on his.
In the Instagram video, Madonna, 63, could be heard saying, "I'm doing this for my mother" as she had "Maman" — the French word for "Mum" — etched onto her skin.
READ MORE: Job seeker rejected from position for asking about first pay date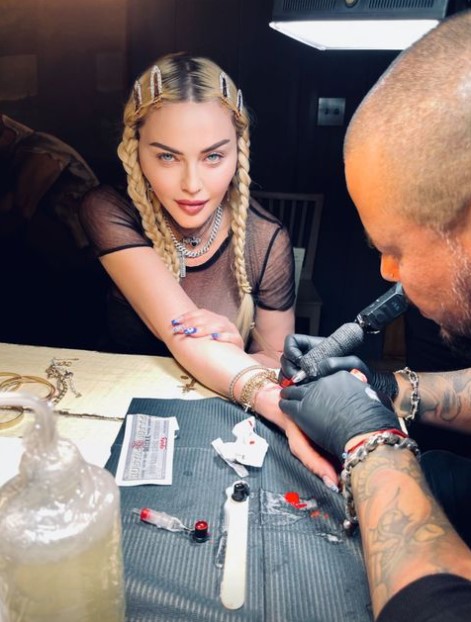 Later in the clip, she told the camera: "Because when you give birth, what do you do? You bleed." Watch the full video above. 
Madonna's mother, Madonna Louise Fortin, died in 1963 when the singer was five.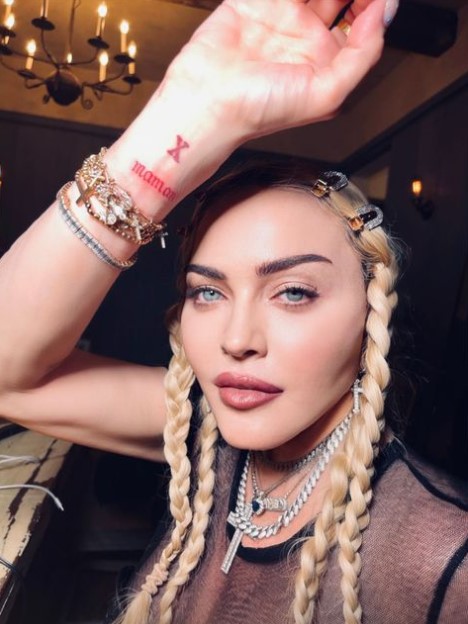 "It's all connected. I can't put my mother's name because it's the same as mine. It would look like I put my own damn name on my arm!" she told David in the video, before adding, "My mother bled for me, and so I'm bleeding for her. It's a family affair."
Following suit, David also wanted to pay tribute to his famous mum. Madonna and then-husband Guy Ritchie adopted David from Malawi in 2006, when he was 13 months old. The teenager honoured his mother with the same Kabbalah-inspired tattoo she got last month. 
READ MORE: Palace accused of banning photos of the Queen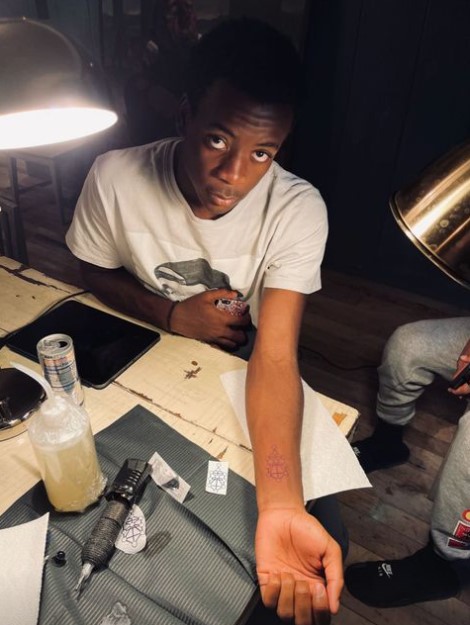 Mother and son have always had a special bond — and Madonna has always been grateful to David for coming into her life.
"David Banda!! I cannot believe you have grown into This Young Man! This Artist. This Athlete. This Articulate and Charismatic Human," she gushed on Instagram on his 16th birthday last year.
READ MORE: The joke Amy Schumer wasn't allowed to tell at the Oscars
"Who knew when I met you at Home of Hope Orphanage in Malawi, drinking coke out of a baby bottle and wearing no diaper that you would become this force of nature? Happy Sweet Sixteen! Im so proud of you!"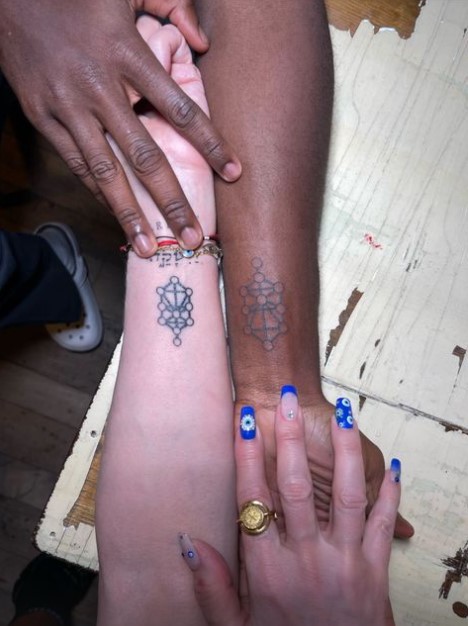 Madonna and Richie also share a son Rocco, 21, and the singer is also a mother to daughter Lourdes, who she welcomed with ex-boyfriend Carlos Leon in 1996. 
The Material Girl also has three daughters she adopted on her own: Malawi orphans Mercy James, 15, and twins Stella and Estere, both nine. 
For a daily dose of 9Honey, subscribe to our newsletter here.
Source: Entertainment News, TV and Celebrity Gossip - 9Celebrity https://celebrity.nine.com.au/latest/madonna-gets-tattoo-honour-late-mother-son-david-gets-ink-match-singer/0dace6c3-0114-4c3b-b200-0c5b6edc87df