Kylie Jenner and Travis Scott have cleared up speculation about their new son's name, announcing they've decided on Wolf Webster.
Jenner shared the news on her Instagram Stories today, posting a simple black screen with the newborn's name in the middle, followed by a heart.
The Keeping Up with the Kardashians star and Utopia rapper welcomed their son on February 2. Jenner officially announced the birth via a sweet Instagram post on Tuesday.
READ MORE: Victoria Arbiter: 'The Duchess of Cambridge joins a special list of enthusiastic regal readers'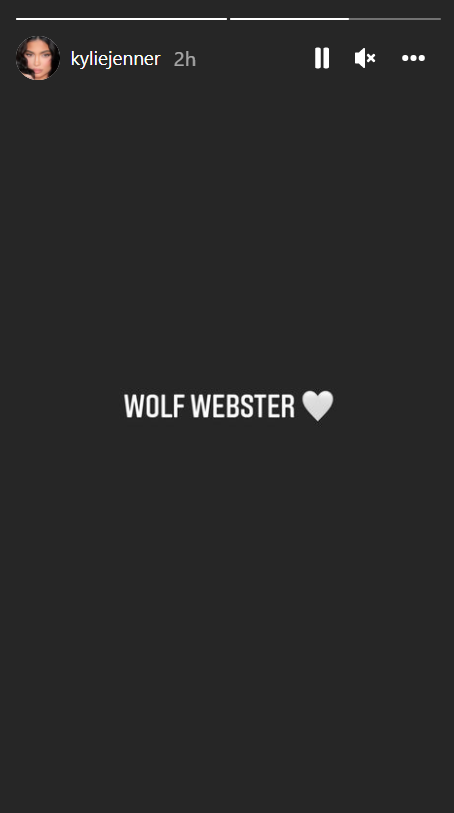 Since the announcement, fans have enjoyed brainstorming and speculating on what the celebrity couple would decide to name their second child.
Some guesses included 'Angel' — Jenner's mother Kris had commented on the Instagram post with an angel emoji — or even 'Cloudy', to match his sister Stormi Webster.
Not many fans guessed the name 'Wolf', and the couple is yet to explain the significance of the choice. This week an insider told People they picked the name together but were waiting to announce the news as Jenner wanted to be "sure she loves the name".
For a daily dose of 9Honey, subscribe to our newsletter here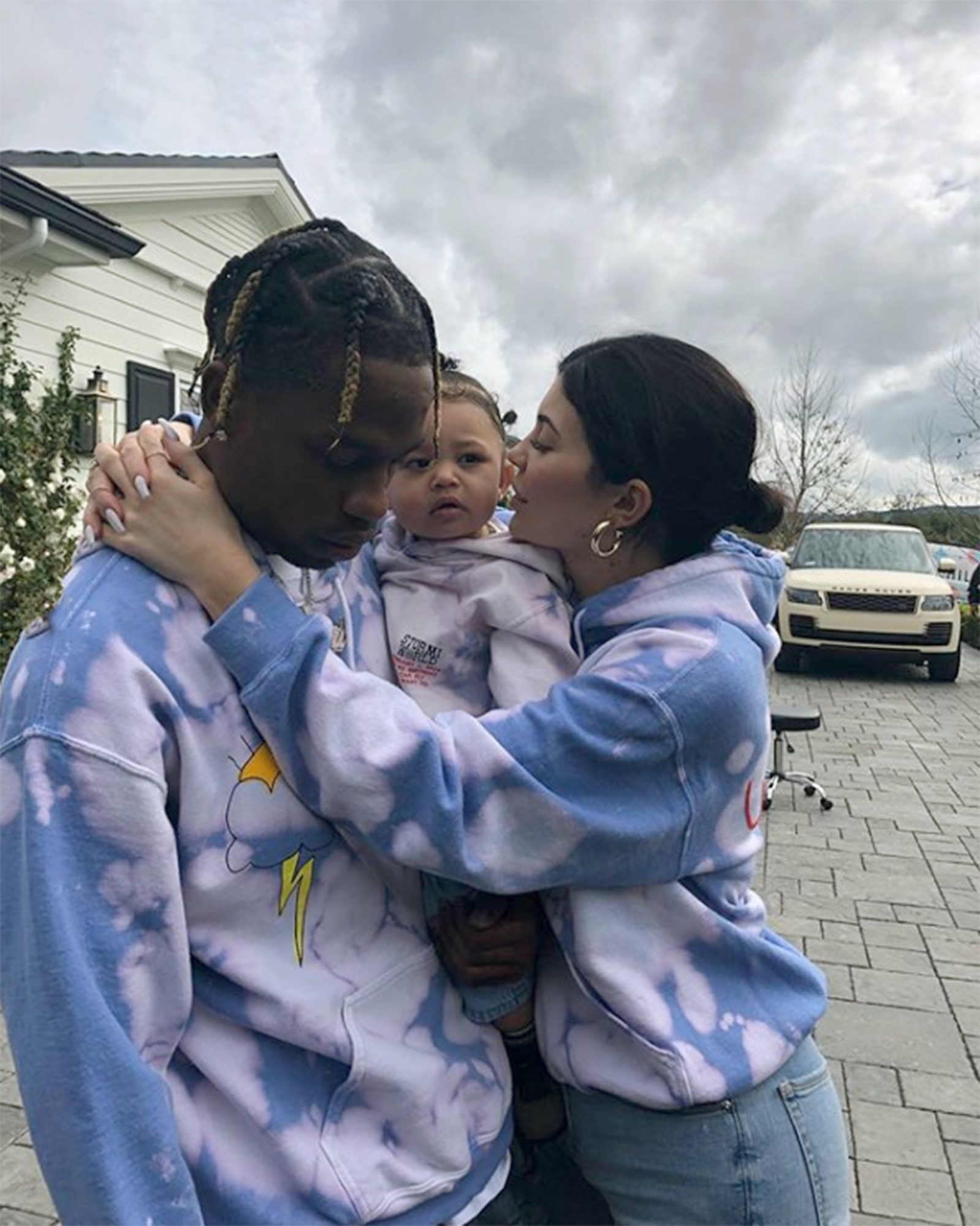 The masculine name is another highly uncommon choice from Jenner and Scott, and has origins in the German language. The name is described as 'fierce' and 'smart', much like the animal.
Jenner's big announcement comes after Scott ignited a feud on Instagram after he liked a controversial post by rapper Kanye West.
In the post, West called on 'Bad Guy' singer Billie Eilish to apologise for "dissing" Travis Scott about his recent 'Astroworld' tragedy. He claimed he would not perform alongside Scott at the upcoming Coachella festival until Eilish apologised.
This week, Eilish helped a fan, by stopping in the middle of a concert to grab them an inhaler. She reportedly commented "I wait for the people to be okay before I keep going," after doing the kind deed.
READ MORE: Duchess of Cornwall could wear royal family's most controversial jewel at coronation
https://www.instagram.com/p/CZz61suuTn_/
Last year, 10 audience members died at Scott's Astroworld Festival tour in Houston, after a stampede and 'crowd surge' grew out of hand.
Scott was widely criticised for continuing with his performance, despite audience members near the front of the stage clearly flagging for help.
On Instagram, West shared a screenshot of a news article reporting Eilish's recent act, and captioned it: "Come on Billie we love you please apologise to Trav and to the families of the people who lost their lives no one intended this to happen.
READ MORE: Florist reveals tips on how to pick best flowers for Valentine's Day
"Trav didn't have any idea of what was happening when he was on stage and was very hurt by what happened and yes Trav will be with me at Coachella but now I need Billie to apologise before I perform."
In the comments, Eilish responded to West, writing: "Literally never said a thing about Travis. Was just helping a fan."
At the time of writing, Scott has not publicly commented on West's post, or about Eilish's actions.
Source: Entertainment News, TV and Celebrity Gossip - 9Celebrity https://celebrity.nine.com.au/latest/kylie-jenner-travis-scott-baby-son-name-wolf-webster/8001b18f-4762-4ad2-afd2-63d5a6bf052b