British supermodel Kate Moss, a former girlfriend of Johnny Depp, has denied she was ever pushed or assaulted by Depp during the course of their relationship.
Moss testified on Wednesday as a rebuttal witness in Depp's libel lawsuit against ex-wife Amber Heard.
Depp's attorneys called on Moss after Heard testified about a time she feared Depp would push her sister down a staircase. Heard said she recalled "rumours" of Depp pushing Moss down a flight of stairs and she slapped Depp to stop him from harming her sister, Whitney.
READ MORE: Aussie actor Jacob Elordi dating controversial YouTube star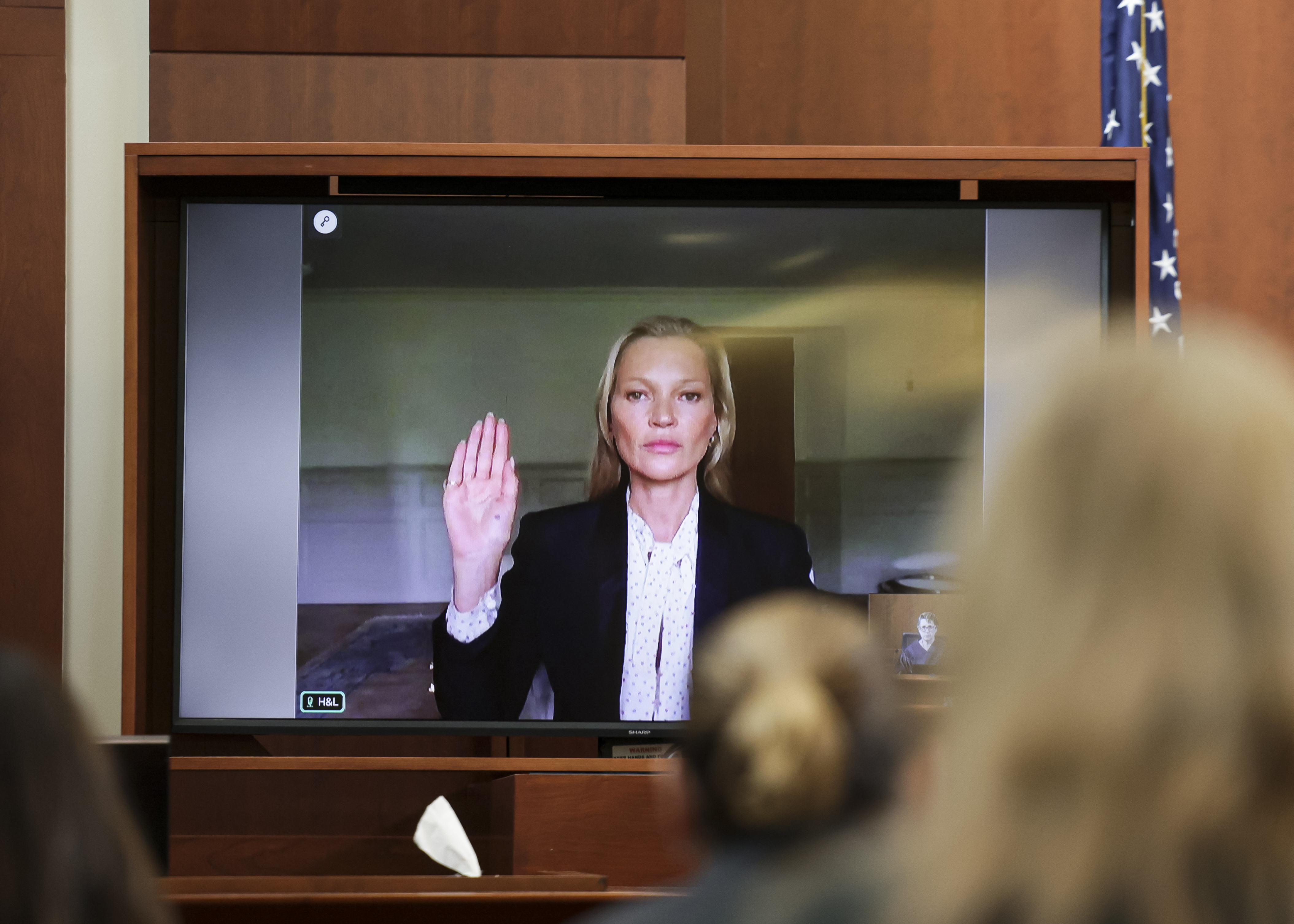 Moss, who dated Depp from 1994 to 1998, testified that she slipped on a staircase and injured her back during a vacation the couple took in Jamaica.
Depp rushed to help her, carried her to her room and summoned medical services, she said.
READ MORE: Johnny Depp loses bid to dismiss Amber Heard's counterclaim
"We were leaving the room and Johnny left the room before I did and there had been a rainstorm and as I left the room I slipped down the stairs and I hurt my back," Moss said via video link from England.
"I screamed because I didn't know what happened to me and I was in pain and he came running back to help me and carried me to my room and got me medical attention."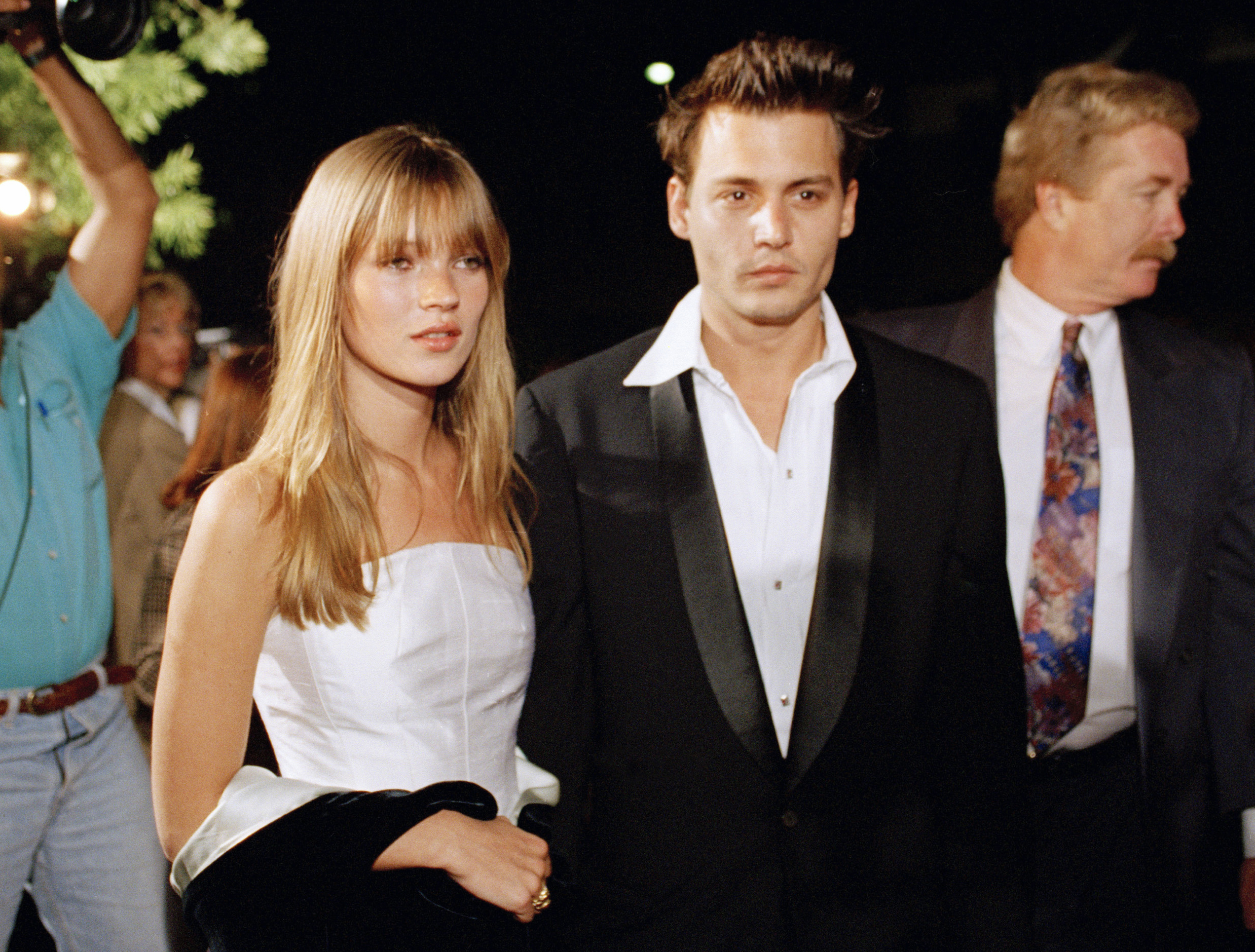 Depp's attorney asked Moss if Depp had ever pushed her down the stairs during the course of their relationship.
"No. He never pushed me, kicked me or threw me down any stairs," Moss testified.
She testified for less than five minutes and was not cross-examined.
Depp is suing Heard for libel in Fairfax County Circuit Court over a December 2018 op-ed she wrote in The Washington Post describing herself as "a public figure representing domestic abuse." His lawyers say he was defamed by the article even though it never mentioned his name.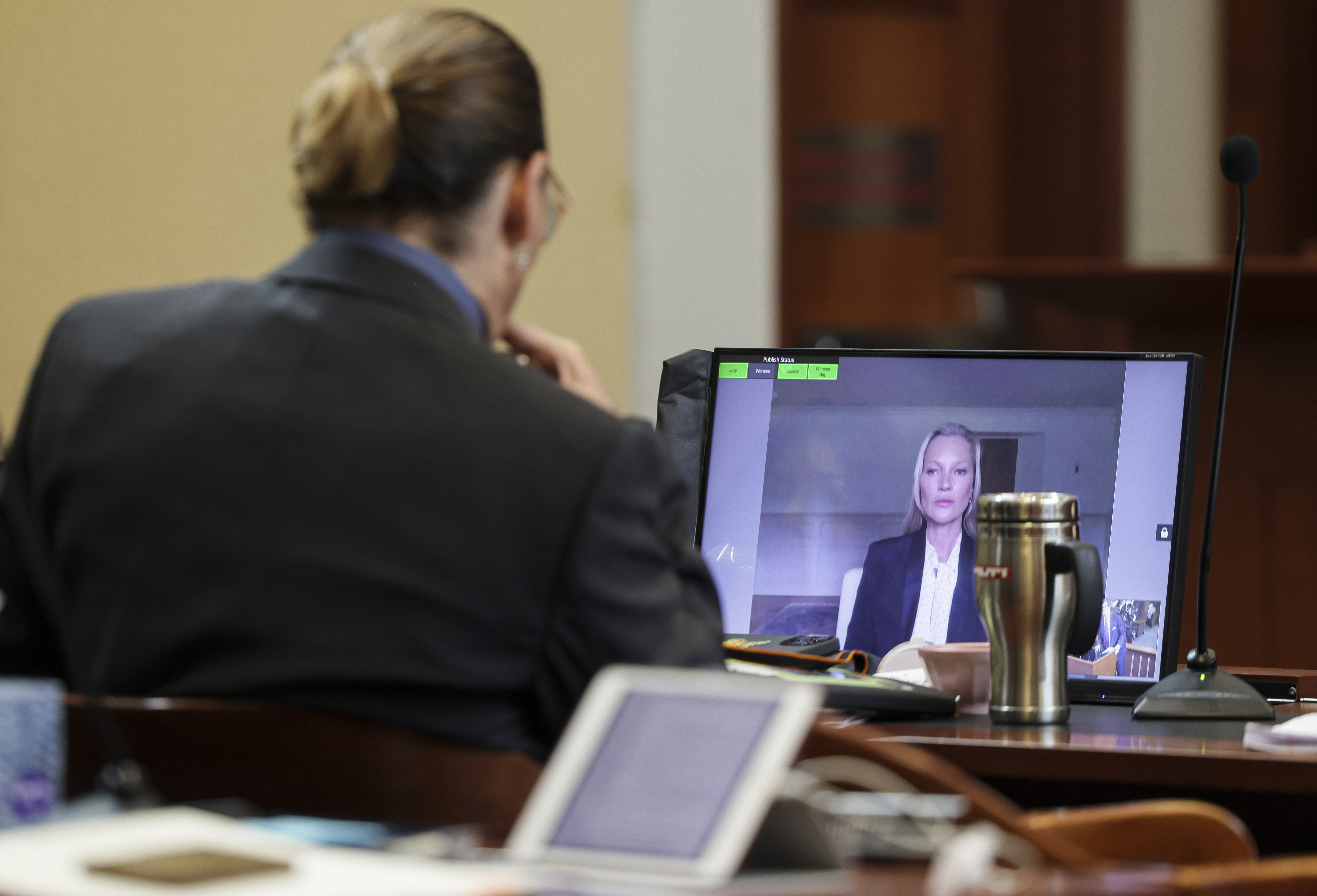 Depp has denied he ever struck Heard, and says she was the abuser in the relationship. Heard has testified about more than a dozen separate instances of physical abuse she says she suffered at Depp's hands.
Closing arguments in the case, which is being heard in Virginia, are scheduled for Friday.
- Reported with Associated Press, Reuters and CNN.
Source: Entertainment News, TV and Celebrity Gossip - 9Celebrity https://celebrity.nine.com.au/latest/kate-moss-denies-johnny-depp-ever-pushed-her-down-staircase-amber-heard-trial-court-case/179cbaab-a3df-4cd5-bf8e-932f6ceb4170