Uber's new feature allowing riders to see their one-star ratings has left plenty of people in shock, and now Jackie 'O' has joined the wagon.
The KIIS FM radio host shared a TikTok of her reacting to her reviews, after first explaining to her followers how to find the setting for themselves. Watch above.
In the video, shared on the Kyle and Jackie O account, Jackie explains Uber riders must tap their user icon in the app, and then tap on 'Settings'.
From there, users head to 'Privacy', then 'Privacy Centre' and then swipe until you see 'See Summary'.
READ MORE: Former Miss Ukraine describes terrifying escape from Kyiv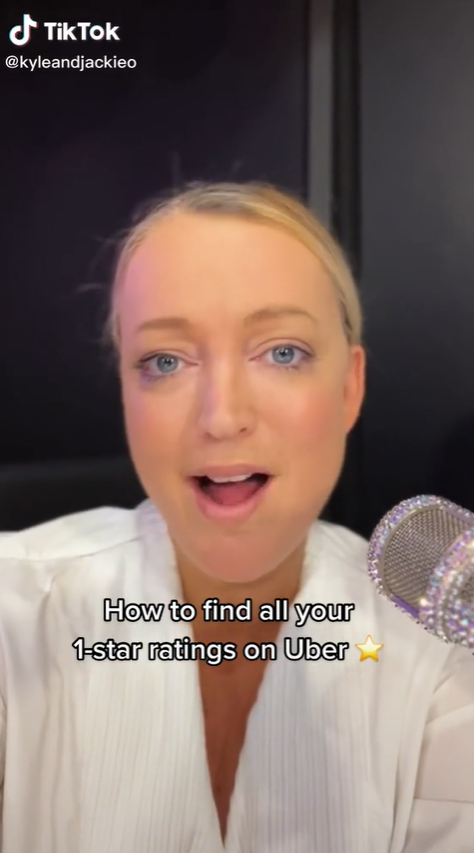 READ MORE: Kate brings homemade cakes to volunteers at Ukrainian centre
After tapping on this, users can scroll down and tap on 'View my ratings', which will reveal every five to one star rating they've ever received.
When Jackie opened hers, she discovered she had six from a total of 467 rides.
"Oh, I have six one-stars? What?" she says.
She captioned the video: "Never asking 'busy tonight?' ever again tbh".
Followers have found the discovery completely hilarious.
"I have 6 as well Jackie. Must be default setting," one person joked.
Another shared a surprising story: "Hi, I'm an Uber driver and I drove you once Jacqui. You were polite and I gave you 5 stars," they commented.
For a daily dose of 9Honey, subscribe to our newsletter here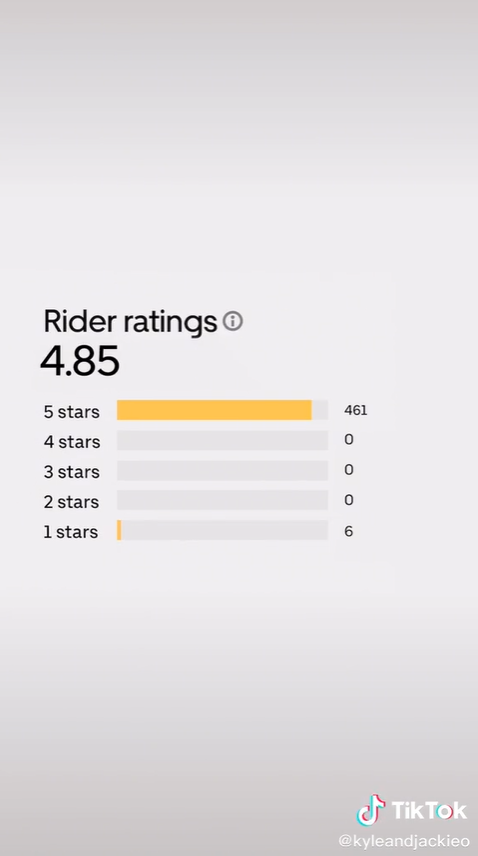 READ MORE: Rebel Wilson reveals a mystery royal contact has approved her jokes for the BAFTAs
The post comes after Jackie revealed a shocking story about another time she was snubbed, but this time it was by music pioneer P.Diddy.
"I flew all the way to interview him [from Australia]," she recalled on air.
"He was there, he sat down and said, 'I need to go to the toilet' and he never came back!"
Source: Entertainment News, TV and Celebrity Gossip - 9Celebrity https://celebrity.nine.com.au/latest/how-to-find-uber-passenger-ratings-jackie-o-tiktok-video/9fc16068-cc6f-440b-b060-feb0a62ee243