Radio personality Jackie 'O' Henderson may be pleased with herself after discovering a hack on the popular app-based game, Wordle. However, other users? Not so much.
The Kyle & Jackie O Show host was excited to announce her findings on TikTok, telling the show's followers she found out how to find the word of the day. For those not familiar, Wordle is a daily word game where players have six attempts to guess a five-letter word hidden behind a set of tiles. It's been likened to a crossword but can only be played once a day as there is a new word to guess every 24 hours. 
READ MORE: Calls to ban one of Australia's favourite dog breeds
The game is notoriously hard but has since become the viral game of 2022, with celebrities such as Jimmy Fallon and, of course, Henderson swept up in the phenomenon. But rather than wait for the 24-hour period for a new word to come out, Henderson shared the alleged list of words for February and beyond in her TikTok video.
https://twitter.com/jimmyfallon/status/1478432639577169920
"How did this site figure it out???? 😨" she captioned her video. "There's a site that gives you EVERY WORDLE until 2027."
In the clip, Henderson looked pleased as punch with her discovery, saying: "Hey guys. So there's this site that gives you the World of the day up until 2027. Just Google: 'Here lies Wordle.' Thank me later."
READ MORE: The supermarket sandwich that left man fuming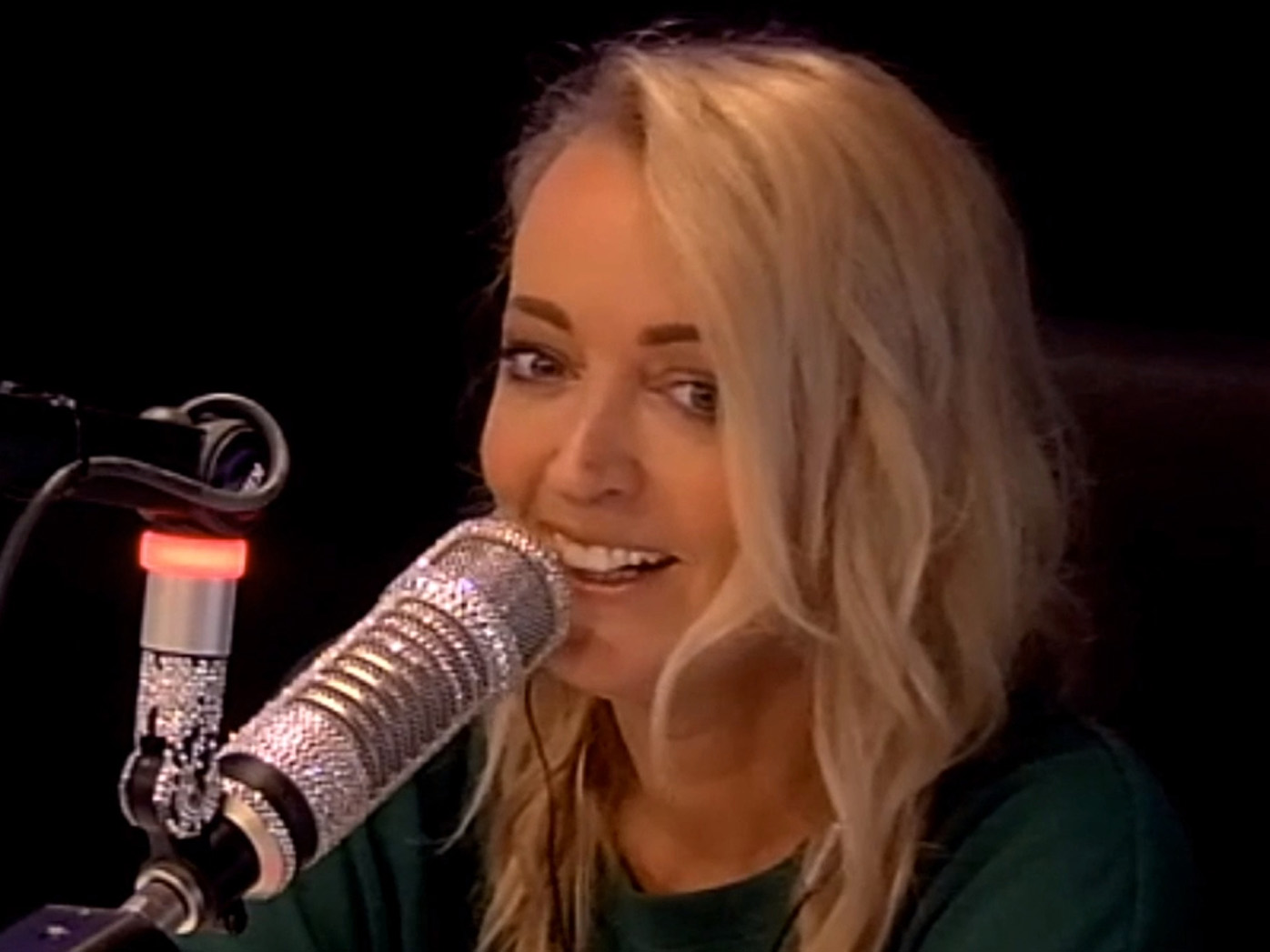 But the thanks did not roll in as Henderson anticipated. Instead, users were disappointed that she seemingly ruined it for all.
"No one is thanking you for this," wrote one, while another commented: "Way to ruin the fun."
Meanwhile, another TikTok user commented: "Why can't people just have good wholesome fun anymore," with yet another saying, "Why would anyone want to play knowing the answer."
READ MORE: Lily James breaks silence on Dominic West scandal
Henderson's spoiler comes just one week after she was annoyed her co-host Kyle Sandilands and colleague  Pete Deppeler, aka Intern Pete, ruined the word of the day for her.
"Oh that's bullsh--t, don't do that," Henderson told them when they blurted out the word of the day live on the breakfast program. "He's not funny. Stop laughing. You bunch of idiots. You can do the show on your own if you're going to ruin Wordle for everyone."
For a daily dose of 9Honey, subscribe to our newsletter here.
Source: Entertainment News, TV and Celebrity Gossip - 9Celebrity https://celebrity.nine.com.au/latest/jackie-o-henderson-shares-answers-wordle-tiktok-video/e567a5f4-d2c5-490d-8052-8f2e70466a26