Breathtaking footage has been captured of the moment a crocodile ignores his lunch and, instead, takes aim at Robert Irwin.
The moment, shared by the wildlife warrior himself, was filmed at Australia Zoo for the finale of the Irwin family's show Crikey! It's the Irwins. Watch the video above.
"We've definitely saved the best for last," he said of the show. "Including one of the most intense croc feeds I've done!"
READ MORE: How a lucky photo taken on a holiday in Greece sparked a Sydney couple's decades-long marriage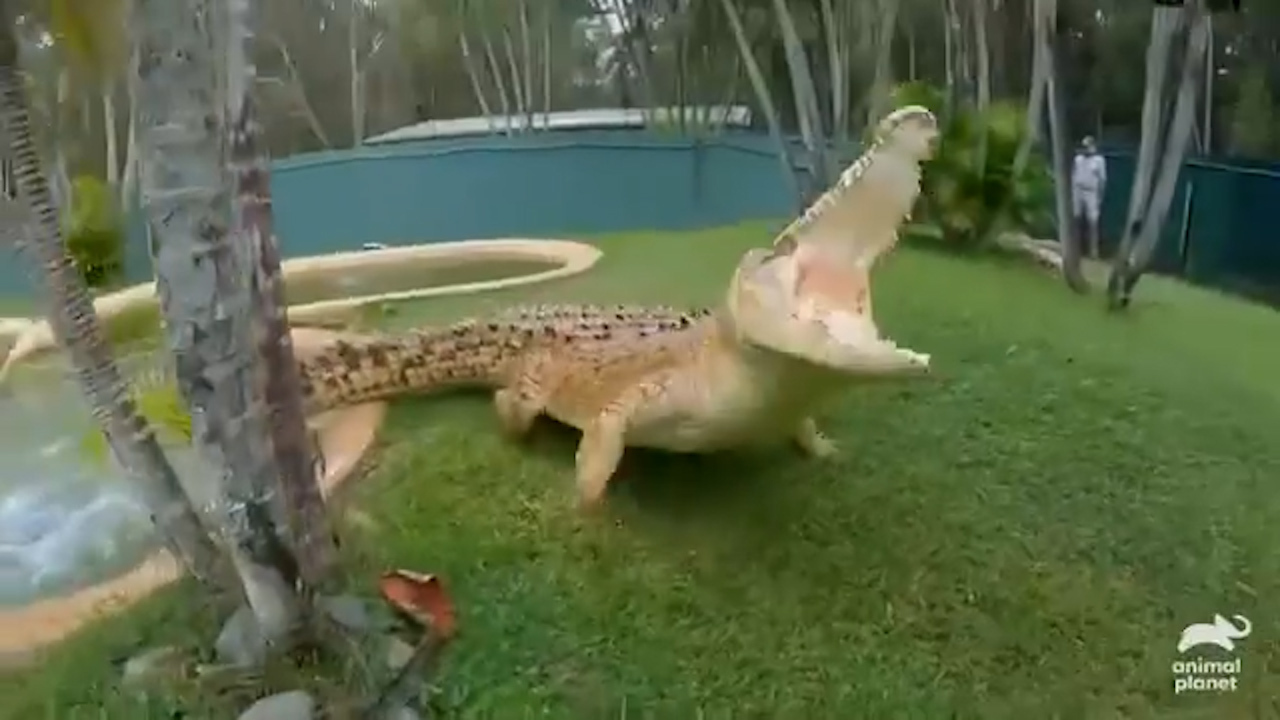 In the clip, 18-year-old Robert and his fellow zookeepers were testing whether Casper the crocodile was comfortable enough with his new enclosure to be featured in the midday croc shows at the famous Queensland zoo.
"We prioritise natural behaviour with our crocs," Robert wrote alongside the video. "By getting in their enclosures with them, and letting them put on those huge strikes from the water's edge, they get to use all of their predatory instincts and they just love it! Plus we can educate everyone about their conservation."
READ MORE: Kylie thought breathlessness was a 'normal' part of pregnancy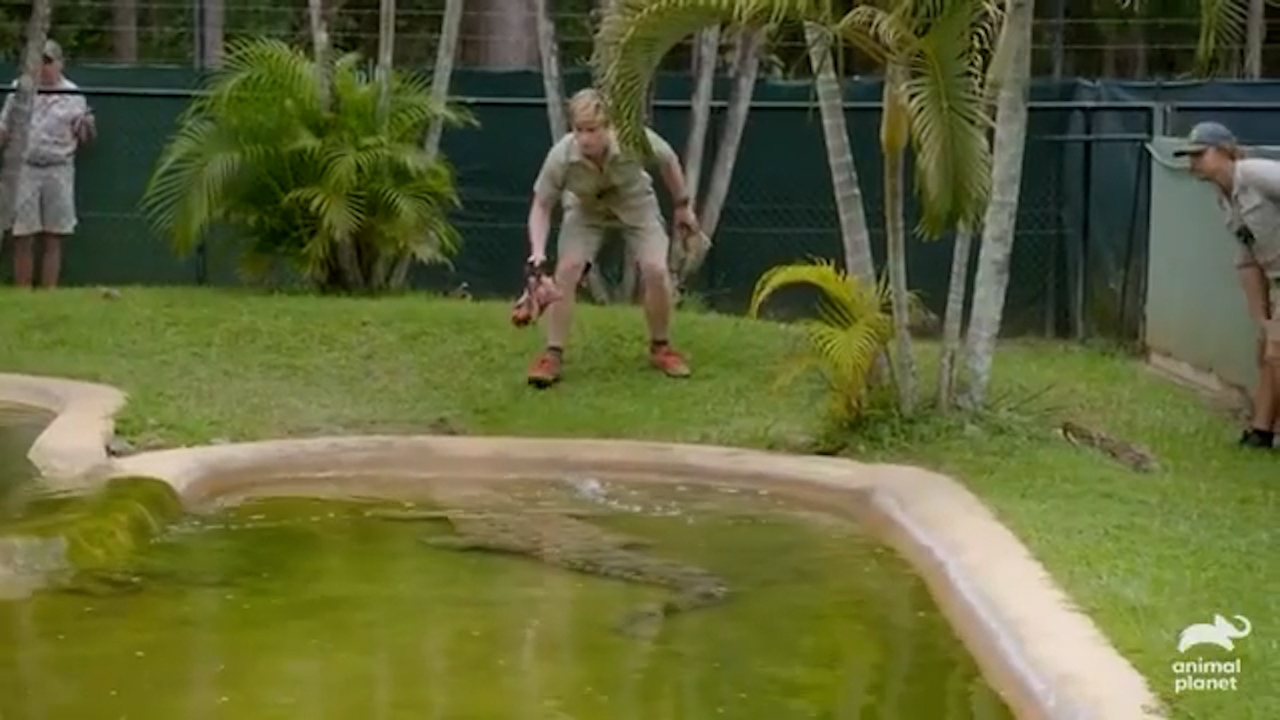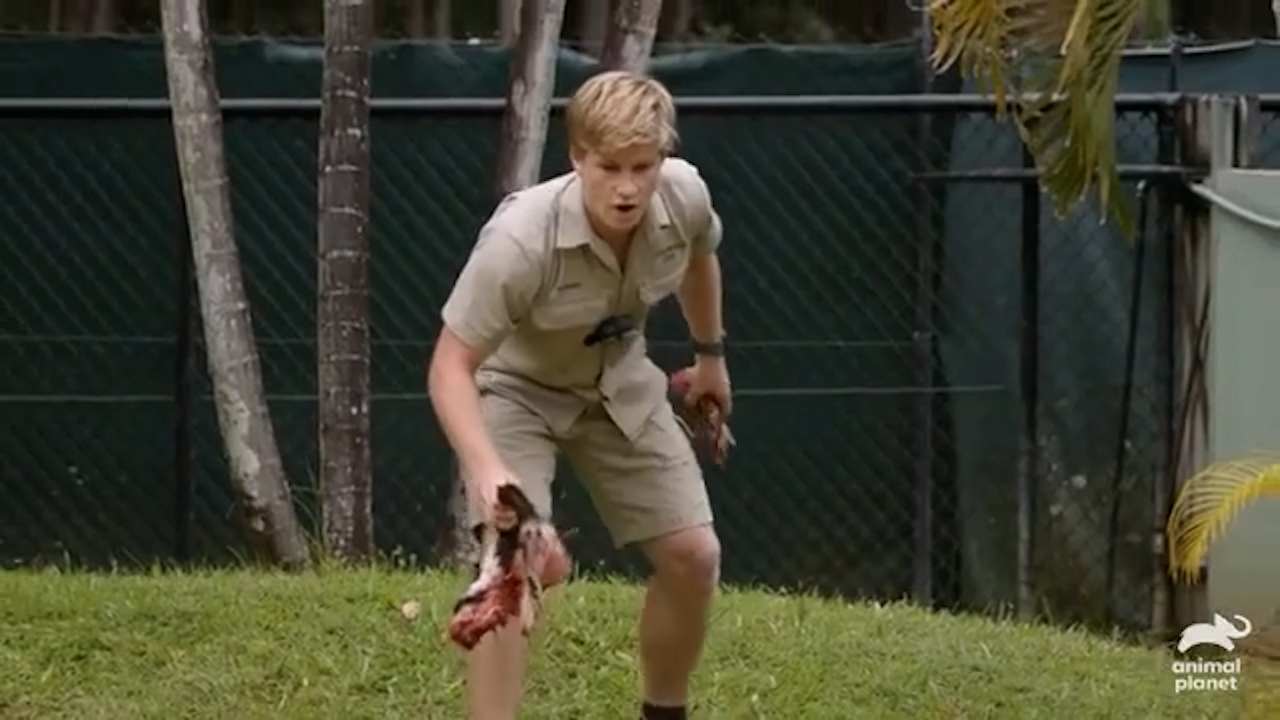 As Robert threw Casper — a 3.7m, 350kg croc — some lunch, the reptile ignored the offers and took aim at the young conservationist instead.
Robert was forced to run, shouting "bail, bail, bail!" as he ran from the croc who charged at him.
READ MORE: Woman spots neighbour at the gym wearing suspected stolen clothes
"Safety for us is also crucial and you definitely have to know when to call it. And with such a powerful and quick croc like Casper we had no choice but to bail!" Robert added in his post.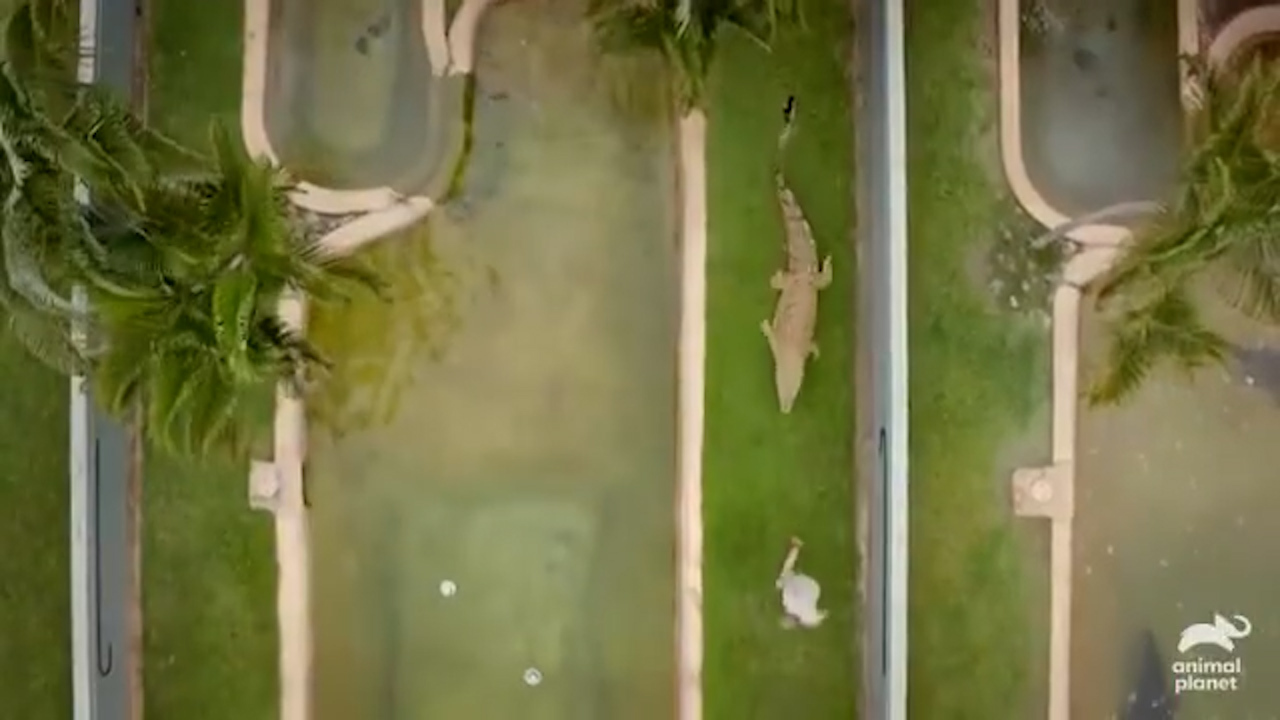 Casper, who shares his new enclosure with his girlfriend Wendy, is a leucistic saltwater crocodile, which is a condition characterised by reduced pigmentation that makes it very hard for him to be seen underwater. Australia Zoo also describes Casper as "one of most aggressive crocodiles we have ever seen".
For a daily dose of 9Honey, subscribe to our newsletter here.
Source: Entertainment News, TV and Celebrity Gossip - 9Celebrity https://celebrity.nine.com.au/latest/robert-irwin-crocodile-lunges-at-him-australia-zoo/1440c36b-10dd-4f35-8c29-fed486a4b044