David and Victoria Beckham's marriage may seem picture-perfect to outsiders — but the football star has had a bone to pick with his famous wife for 25 long years.
While the 46-year-old enjoys indulging in lavish dinners and delicious wine, David admitted he sadly can't share his love for food with the former Spice Girl.
Discussing his wife's eating habits on the River Café Table 4 podcast, David said Victoria, 47, has eaten the same meal of grilled fish and steamed vegetables for over two decades.
READ MORE: Soccer star Ivan Torres' wife Cristina Vita Aranda killed after gunman opened fire at concert
https://www.instagram.com/p/CYOxDA9uewk/
READ MORE: Rebel Wilson teases she's 'playing the field' amid romance rumours surrounding Aussie tennis star Matt Reid
"I get quite emotional about food and wine, when I'm eating something great I want everyone to try it," David told the podcast.
"Unfortunately I'm married to someone that has eaten the same thing for the last 25 years. Since I met her she only eats grilled fish, steamed vegetables, she will very rarely deviate from that."
While Victoria has long stayed faithful to her fish and vegie dinners, David said she once shared a meal from his plate while pregnant with their daughter Harper.
He described the food-sharing moment as "one of my favourite evenings" but lamented the fact it was a one-time only occasion.
https://www.instagram.com/p/CXyIpjRoL0B/
READ MORE: Amanda Keller and Tom Gleeson set record straight on rumoured Logies feud
"It was the most amazing thing. It was one of my favourite evenings. I can't remember what it was but I know she's not eaten it since," David continued.
Victoria has previously admitted she refused to eat anything cooked in oil, butter or sauces and doesn't consume red meat or dairy.
Her go-to comfort meal is wholemeal toast with salt sprinkled on top, she told the podcast in September.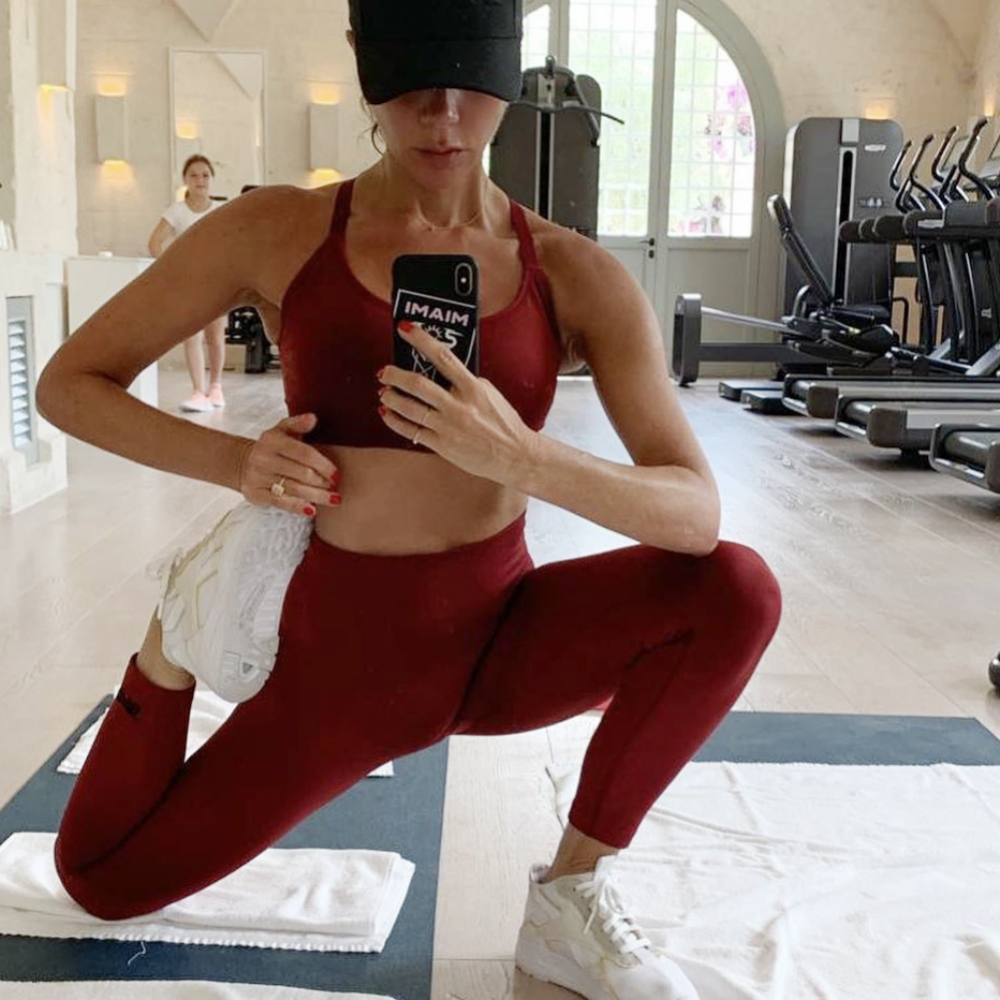 READ MORE: Whoopi Goldberg apologises after sparking outrage on The View, saying that 'the Holocaust isn't about race'
"To most restaurants I'm probably their worst nightmare. I love some steamed vegetables, some balsamic vinegar and then to season myself," Victoria explained.
"I like things to be cooked in a very simple way. I don't like oils or butters or sauces."
The former Spice Girl's secret to her flawless skin is her "green monster" smoothie, a breakfast blend with apples, kiwi, lemon, spinach, broccoli and chia seeds.
Victoria also told The Telegraph in 2019 she "eats three or four avocados a day" and she credits them for keeping her skin healthy.
For a daily dose of 9Honey, subscribe to our newsletter here.
Source: Entertainment News, TV and Celebrity Gossip - 9Celebrity https://celebrity.nine.com.au/latest/victoria-beckham-eats-same-meal-grilled-fish-steamed-vegies-every-day-25-years/d563818b-6cbd-44dc-8611-f3f66c603b33