It's looking like a few months before we actually see Bryan Kohberger face trial. But in the meantime we're still learning so much about the alleged killer's arrest…
As our readers will know, Kohberger was arrested on December 30 for the shocking quadruple murder of four University of Idaho students — Kaylee Goncalves, Maddie Mogen, Xana Kernodle, and Ethan Chapin. At the time the bust came out of nowhere. Police kept everything quiet until they were sure they had their man. The families of the victims assumed they had nothing, but we learned from the unsealed probable cause affidavit that they had a treasure trove.
There were videos of his car and pings of his cell phone that put him in the exact location. They had his DNA at the crime scene — on a knife sheath he'd apparently left behind no less. And one of the surviving roommates had actually seen the killer up close as he escaped the murder house.
Related: Extremely Dark Messages Allegedly Written By Kohberger Go Viral
Now we're getting even more, thanks to Washington state unsealing the search warrants police got to search Kohberger's apartment and office. While the murders were committed across the border in Moscow, Idaho, the 28-year-old was a grad student at Washington State University, just a few miles away. Idaho authorities have been incredibly tight-lipped, but a Washington judge ordered the release of redacted versions of the warrants on Wednesday — and they are just adding to the mountain of evidence.
What They Were Looking For
What police hoped and/or expected to find actually tells us as much as what they did find. For instance, besides physical evidence from the crime scene like blood and shoes that matched the diamond pattern sole prints, they also said they were looking for "data compilations" — info he had collected over time about the victims and the house on King Road where they lived. That would not only tie him to the murders, it would help prove their theory of the killings, which they stated clearly for the court:
"These murders appear to have been planned, rather than a crime that happened in a moment of conflict."
They believed based on the evidence they already had that the killer had pre-planned the attacks and based his tactics on the study of other killings. Considering Kohberger was a criminology PhD student, we're guessing there were going to be plenty of serial killer studies around. But anything that specifically matched the crime scene would be a big deal.
What They Found
In the end, investigators took quite a lot of evidence. First off, a single "nitrite-type black glove" — interesting that there was only one. Did the other get damaged? Contaminated? Such that it needed to be thrown away?
Speaking of contaminated items, police found blood in the apartment as well, including a dark spot on the carpet, two "cuttings from uncased pillow of reddish/brown stain," and stained mattress covers. It's unclear if any of this is blood from the scene — the warrant just says what they found, it doesn't include the results of later tests. That will certainly come up in a trial though.
In addition to blood, there was hair. Obviously there's going to be hair in a man's apartment — but there must have been a reason they took these hairs in particular. Remember that he has short brown hair. One of the victims had long brown hair, and two had long blonde hair.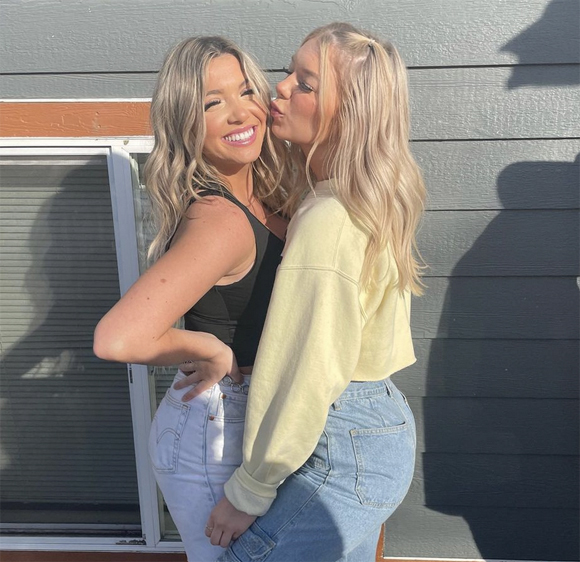 The warrant doesn't specify, but it does say police ended up taking eight "possible hair strands," four "possible" hairs, and even a single "possible animal hair strand." Kaylee Goncalves had a dog at the murder house. We'll have to wait to see if any of these are a match.
Police also took the vacuum cleaner bag, a Fire TV stick, receipts from Walmart and Marshalls, and of course the computer tower. We imagine there will be a LOT more evidence to come from the computer.
See more from the warrant release (below):
[Image via KREM 2/YouTube/Latah County Sheriff's Office.]
The post Cops Found Blood & Hairs At Idaho Murder Suspect Bryan Kohberger's Apartment appeared first on Perez Hilton.
Source: Perez Hilton https://perezhilton.com/idaho-murder-bryan-kohberger-search-warrant-evidence/