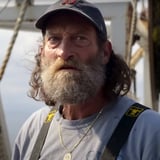 "CODA" star Troy Kotsur just made history! The 53-year-old actor is the first deaf man to be nominated for an award by the Academy of Motion Picture Arts and Sciences. Kotsur is competing for best actor in a supporting role for "CODA." He's up against Ciarán Hinds, Jesse Plemons, J.K. Simmons, and Kodi Smit-McPhee.
Katsur plays Frank, the father of Ruby (Emilia Jones) in the comedic drama. Ruby is a CODA (child of deaf adult) navigating her life as she interprets for her father, her mother Jackie (Marlee Matlin), and her brother Leo (Daniel Durant) for her family's fishing business in Boston while also having dreams of pursuing an education.
"CODA," an Apple TV+ film based on the French movie "La Famille Bélier," also earned Katsur a SAG Award nomination for outstanding performance by a cast in a motion picture. He's competing in that category opposite his costar Matlin, who happens to be the first deaf woman and youngest woman to win an Oscar for best actress. Since her 1987 win, no other deaf actors have won an Oscar. See the full list of 2022 Oscar nominations here.
Source: POPSUGAR Celebrity https://www.popsugar.com/celebrity/troy-kotsur-first-deaf-man-oscars-nomination-48708982