Chris Hemsworth has shared a cheeky behind-the-scenes glimpse at his new film Extraction 2, joking that it will feature some heavy stunt work.
"Probably the greatest and most difficult stunt ever captured on film Extraction 2," the 38-year-old Thor star shared alongside a clip of said stunt to Instagram early this morning. Watch above.
In the footage, Hemsworth can be seen taking some time to warm up with a few energetic bounces, as he shakes his hands and loosens his shoulders.
READ MORE: Jason Donovan devastated after Neighbours is axed from UK screens after 37 years on air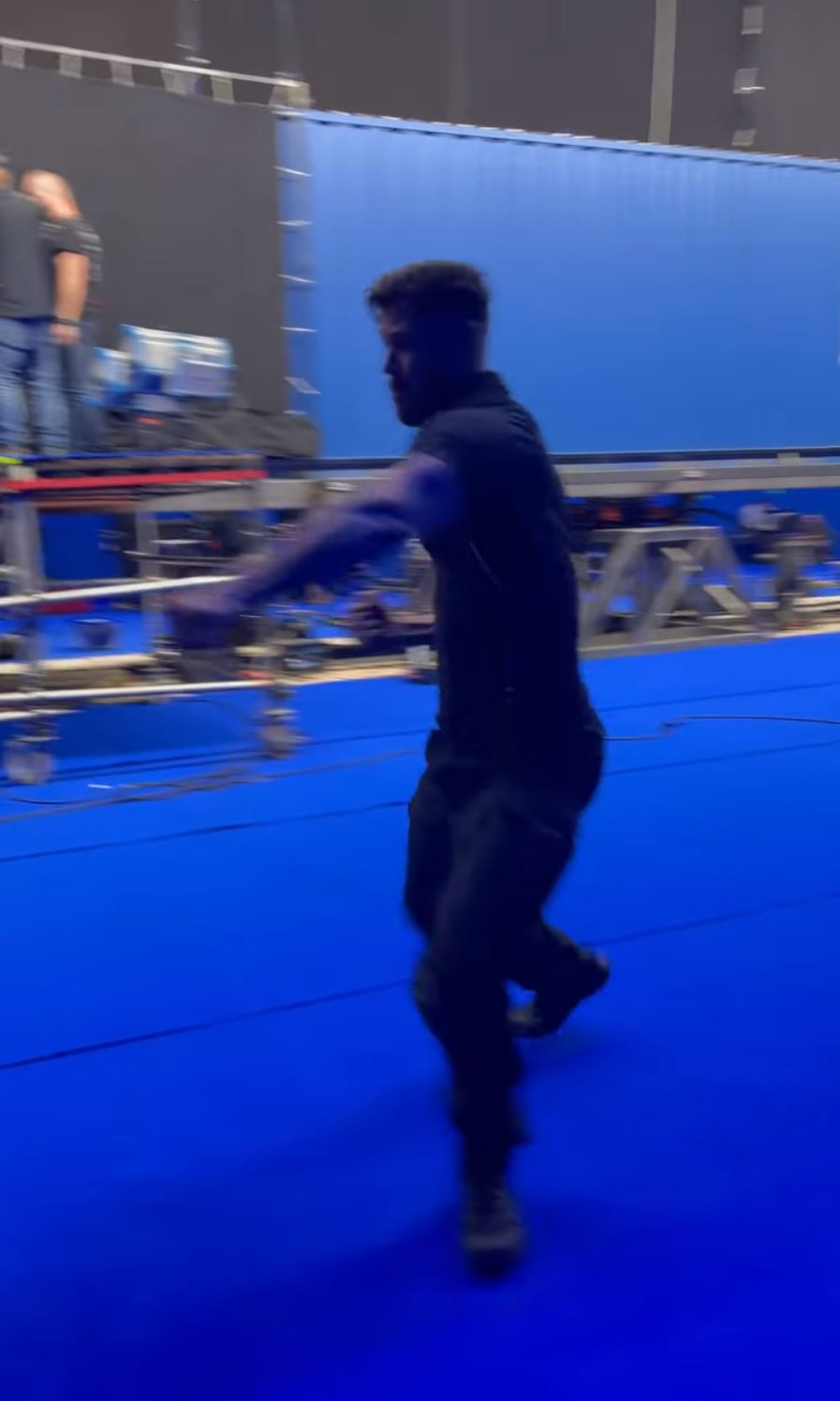 He then starts the stunt with a strong step as he leans out to punch someone, or rather, something — the armhole of his jacket.
Hemsworth then smoothly puts on his jacket as a masked-up crew member on set holds it out for him, before he pretends to kick his helper, who appears to be one of the Russo brothers.
Fans and A-listers alike thought his sassy not-quite-spoiler was hilarious, with actor Josh Brolin — who starred alongside Hemsworth's Thor as Thanos in the final films of Marvel's Infinity Saga — writing a simple, "Hahahaha."
READ MORE: Comedian Heather McDonald shares video message from hospital bed after collapsing on stage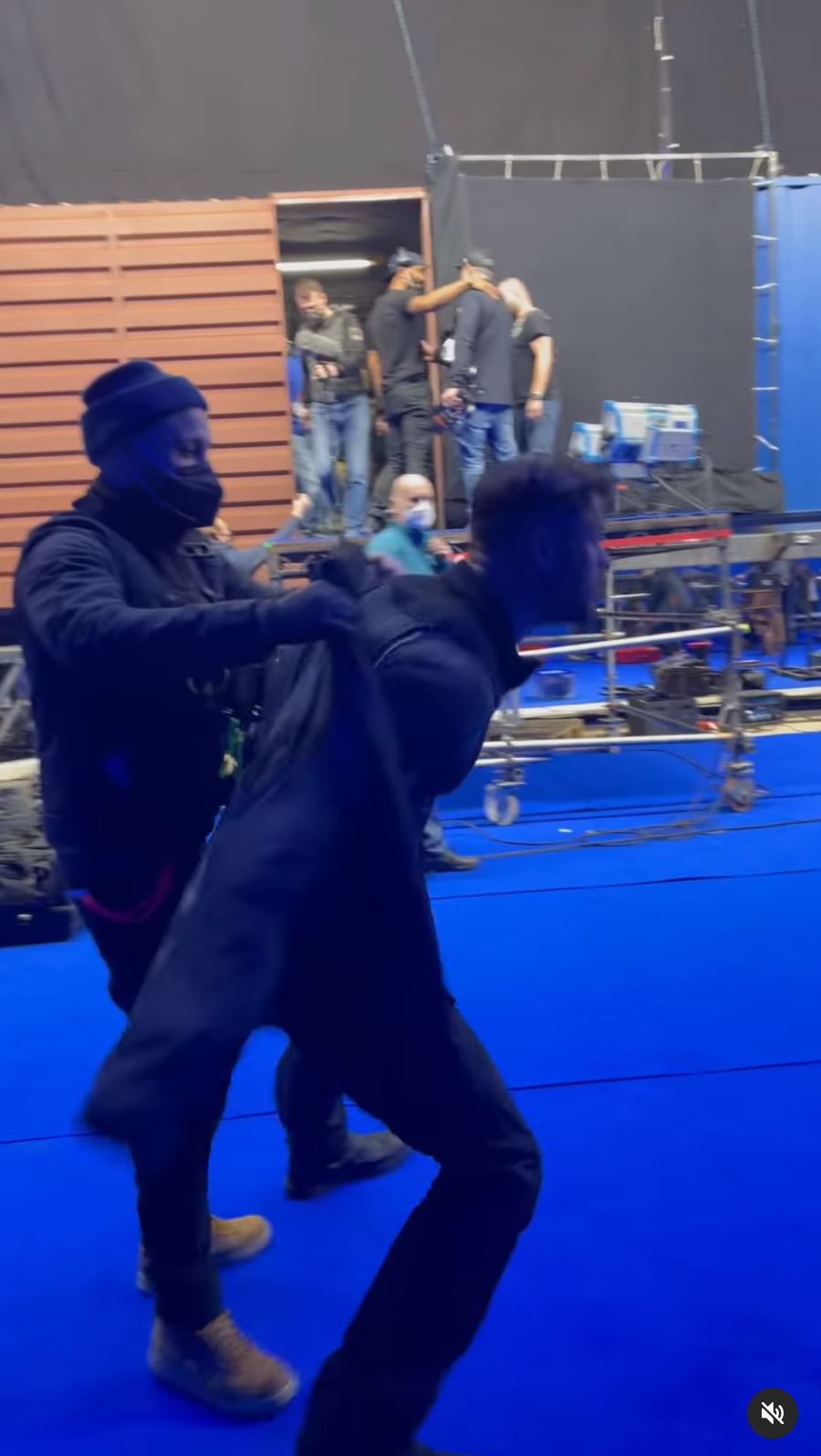 Hemsworth's Thor: Ragnarok and Avengers co-star Mark Ruffalo commented, "❤️🔥👏👏👏"
The sequel to Extraction — the 2020 Netflix film in which Hemsworth also starred — is currently filming in Prague, and is expected to air on the streaming service in the second half of 2022.
Directed by stunt coordinator Sam Hargrave, who made his directorial debut with Extraction, the story has been written by Anthony and Joe Russo, and is being produced by their production company AGBO films.
READ MORE: Courteney Cox reveals Elton John recording was 'scariest' moment of her life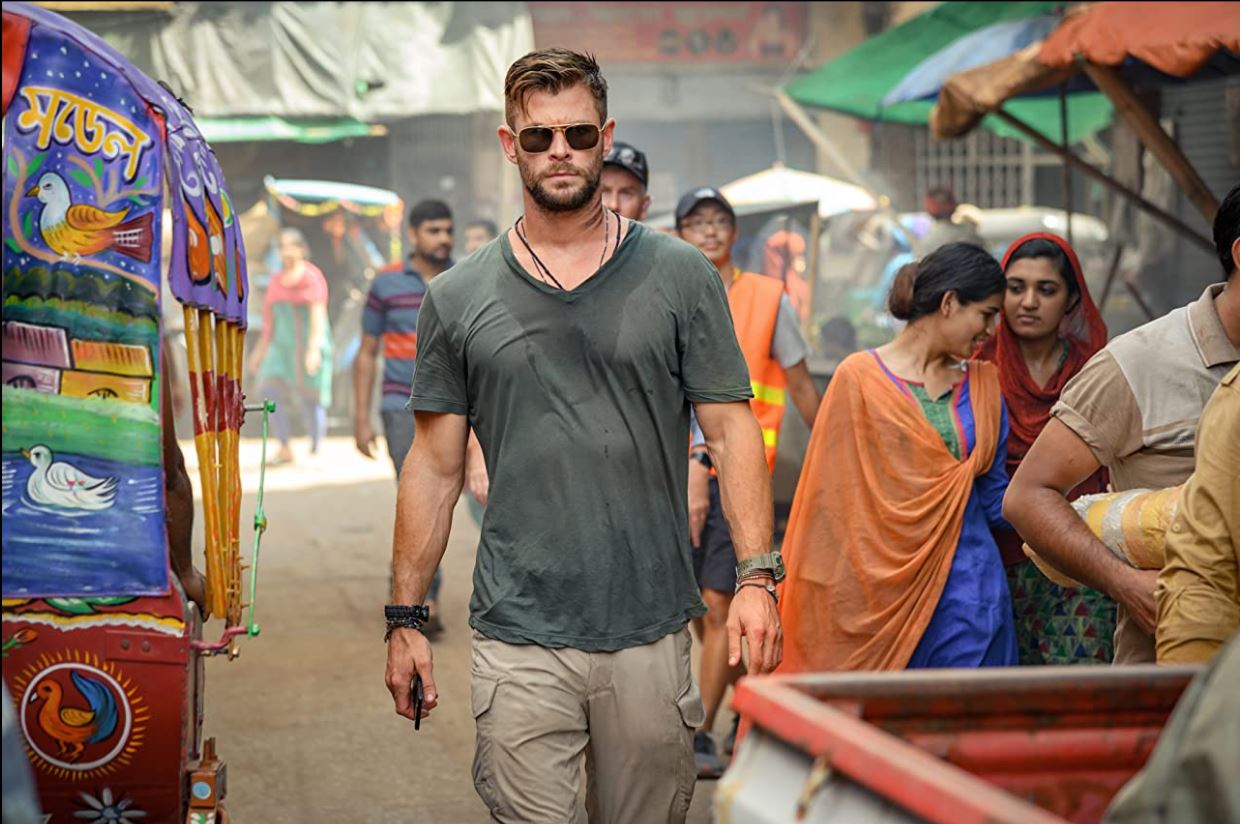 Extraction 2 was originally set to be filmed in New South Wales, but the film's crew were abruptly informed in August last year — after they already had begun preparations Down Under — that, due to COVID-19 and shutdown concerns, filming was being moved to the capital of the Czech Republic.
The news came after Russell Crowe's Poker Face was shut down after a confirmed COVID-19 case among its crew.
Extraction 2 will also feature stars Golshifteh Farahani, Rudhraksh Jaiswal and Stranger Things' David Harbour.
For a daily dose of 9Honey, subscribe to our newsletter here.
Source: Entertainment News, TV and Celebrity Gossip - 9Celebrity https://celebrity.nine.com.au/latest/chris-hemsworth-most-difficult-stunt-extraction-2/568d8685-094c-477a-84f4-37720e7085f8