Blonde star Ana de Armas has revealed she "asked" Marilyn Monroe for "permission" to depict her on screen, leaving a letter at her grave site.
On the first day of production, the crew decided to pay tribute to the iconic actress at her grave, situated in Westwood Village Memorial Park in Los Angeles.
"We got this big card and everyone in the crew wrote a message to her. Then we went to the cemetery and put it on her grave," de Armas told AnOther Magazine, "We were asking for permission in a way."
READ MORE: Adam Levine denies cheating on pregnant wife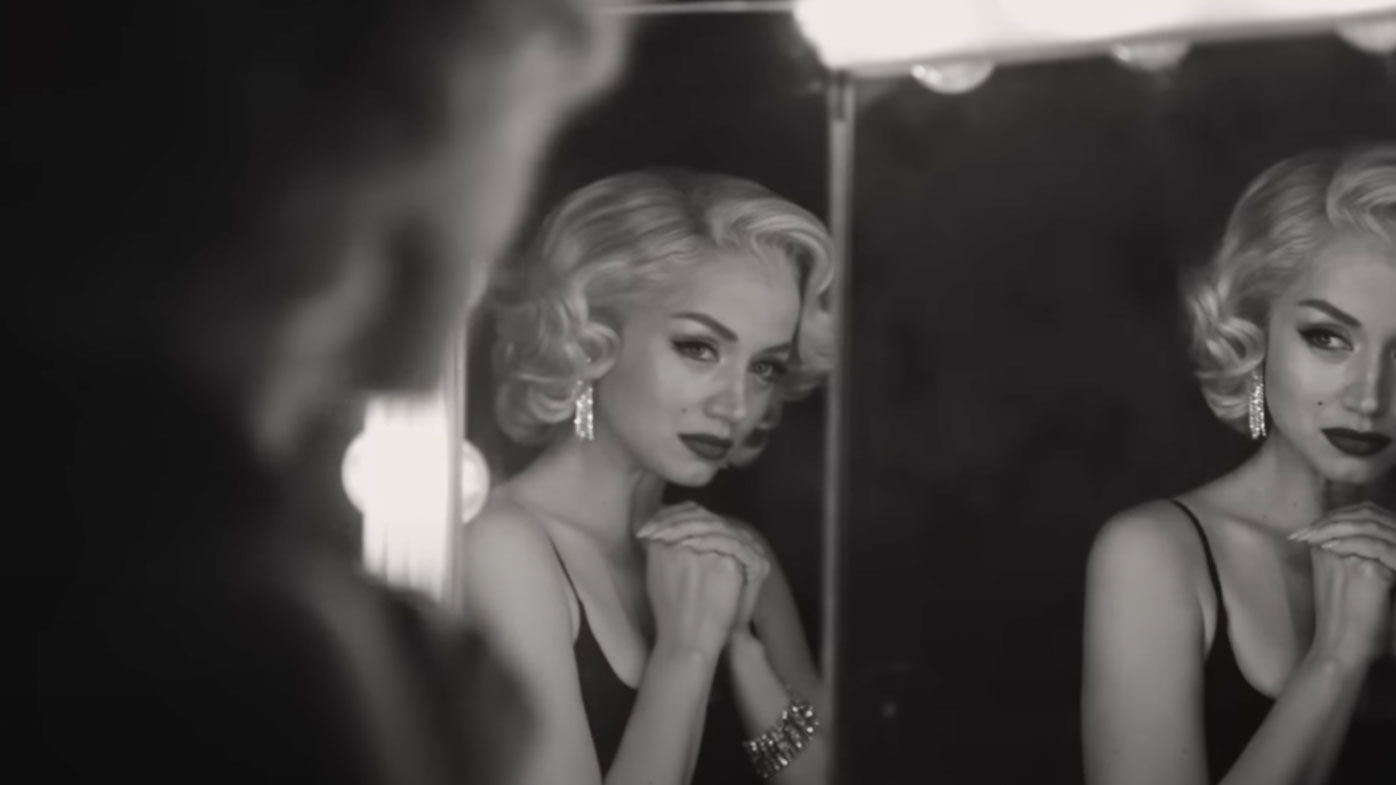 The Knives Out star also said that she felt the late actress' presence while filming at her house for the final haunting scenes of the film.
"Those final scenes at her house – I know she was there with us," she says, "We all felt it. And I think you can feel that in the movie."
The controversial film, directed by Andrew Dominik, focuses on the woman behind "Marilyn Monroe", Norma Jeane.
"Everyone felt a huge responsibility, and we were very aware of the side of the story we were going to tell — the story of Norma Jeane, the person behind this character, Marilyn Monroe. Who was she really?" de Armas said.
"It's the story of the double standards and hypocrisy of the culture we live in. People obsessed over her body and shamed her for it. They criticise you for the same things they celebrate you for. There's no way of winning."
READ MORE: Meghan Markle's bold request for King Charles III
The film is an adaption of Joyce Carol Oates' 2000 book of the same name, and has drawn controversy even before its release for its fictionalised representation of the bombshell actress.
But de Armas had full faith in Dominik, who had been preparing the script for Blonde since 2008.
"Andrew shows pain and nudity and vulnerability and he doesn't sugarcoat it. I've been told by people, 'Oh my gosh this scene is so long!' And I think, 'Well, yes, and now you can imagine what she was feeling'," said the Bond actress.
"Yes, there are scenes that are hard to watch. But I don't think this movie has anything sensational or exploitative or gratuitous in it. In many of the scenes people are talking about, you don't actually see anything. You just know what is happening and that it's coming from a place of zero love.
"I do think the audience will feel uncomfortable – because she is uncomfortable. When she feels dirty, you feel that the scene is dirty. It's all in the way it makes you feel."
For a daily dose of 9Honey, subscribe to our newsletter here.
Source: Entertainment News, TV and Celebrity Gossip - 9Celebrity https://celebrity.nine.com.au/latest/ana-de-armas-left-letter-on-marilyn-monroes-grave-for-new-role/b991488c-fa86-4d25-a976-817a16278dc7