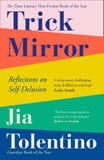 Emily Ratajkowski announced via Instagram earlier this month that she is working on a collection of essays titled My Body, due to be published in 2022. My Body will focus on the topics of consent, power, and body image and detail Ratajkowski's experiences of these issues through her life as a model.
This will not be Ratajkowski's first foray into writing; she recently wrote an essay that went viral for The Cut, which explored the question of when a model owns her image. According to The Bookseller, the article garnered over one million views within the first 24 hours of its publication.
While we make a mental note to preorder Ratajkowski's debut book as soon as we can, ahead, we have some of the best essay collections written by women to add to your reading list in the meantime. Covering everything from sexual politics and motherhood to race and the anxieties of modern life, these must-read contemporary essay collections are sure to inspire and enlighten you.
Source: POPSUGAR Celebrity https://www.popsugar.com/entertainment/essay-collections-about-feminism-47940725