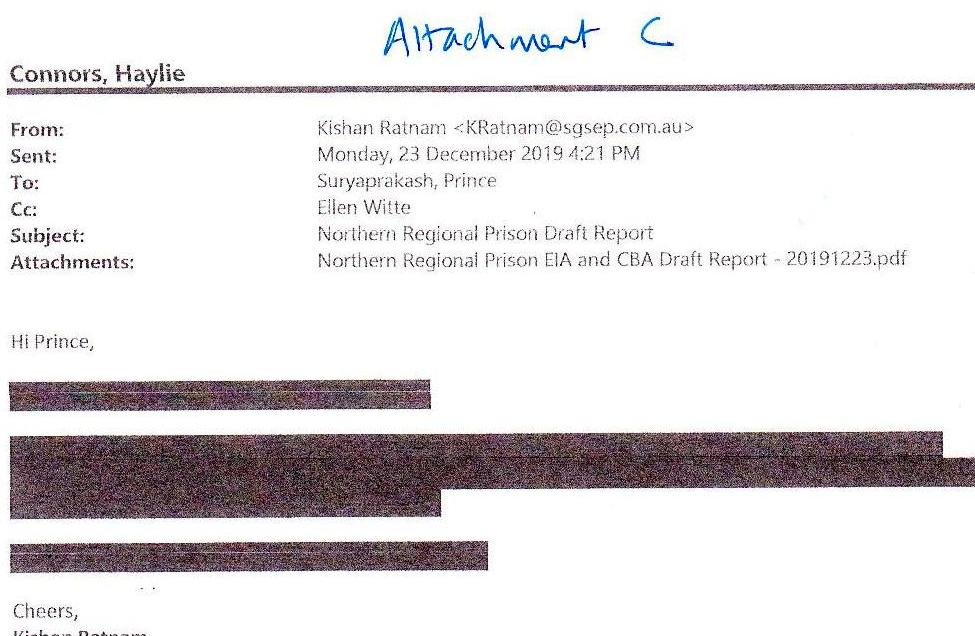 Media release – Westbury Region Against the Prison Inc, 17 June 2020 Government's Planning Application for Westbury was being prepared in August 2019 When the Government announced that Westbury would be the preferred site for the prison on 30th September 2019, it had already engaged planners Neil Shephard and Associates to provide it with advice in […]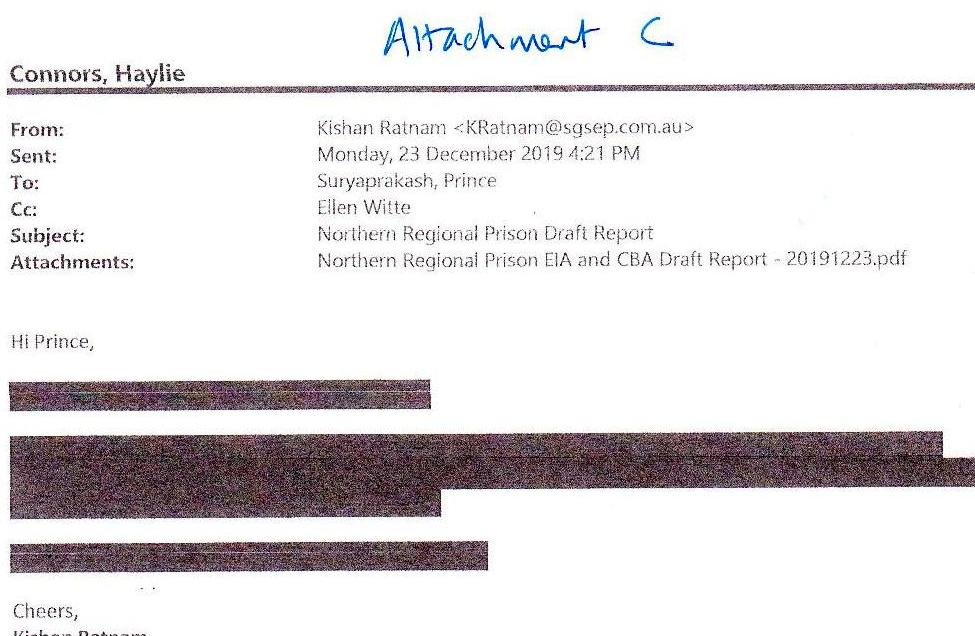 Media release – Westbury Region Against the Prison Inc, 17 June 2020
Government's Planning Application for Westbury was being prepared in August 2019
When the Government announced that Westbury would be the preferred site for the prison on 30th September 2019, it had already engaged planners Neil Shephard and Associates to provide it with advice in relation to the preferred site at Westbury.
Neil Shephard was engaged specifically to prepare the Government's planning application and in fact met with a planner from the Meander Valley Council to conduct a site visit of the Westbury site in August 2019. [Attachment A]
It was understood by the Meander Valley Council that the State Government would proceed to immediately prepare its planning application after the announcement [Attachment B].
Also in September 2019, the Government engaged SGS Economics and Planning to prepare documents that would support the planning application. A lengthy draft report was delivered by SGS to the Government in December 2019 [Attachment C].
However, after the Minister attended a hostile public meeting in Westbury on 16th December 2019, the Government decided to conduct a survey of the entire Meander Valley municipality [Attachment D]. The survey results became the only missing piece needed for the SGS Report to be complete.
The Government has never been keen to make the SGS report public before it had its ducks lined up.
In an email from the Department to the Council in mid-November 2019, the Department advised the Meander Valley Council that the socio-economic report would only be made public 2 weeks before the Government's planning application was lodged [Attachment E].
The SGS Report has been substantially complete since December 2019, with only the survey results to be added.
Yesterday, WRAP was informed by the Director of Communications and Executive Support of the Northern Prison Team (Department of Justice) that the Northern Prison Team had still not received a copy of the SGS Report. The report is with the Minister, and has not been provided to the Northern Prison Team. They, like the public, are simply awaiting Government's announcement.
The Government has been busy preparing its planning application for Westbury with its consultants for nearly 12 months.
It looks like a 'final decision' was made on Westbury in 2019. Westbury was never the 'preferred site'. It was always the 'only site'.
We are therefore not waiting for the Government to make a final decision on Westbury. We are waiting for the Government to change its mind.
We are holding out for a miracle.
---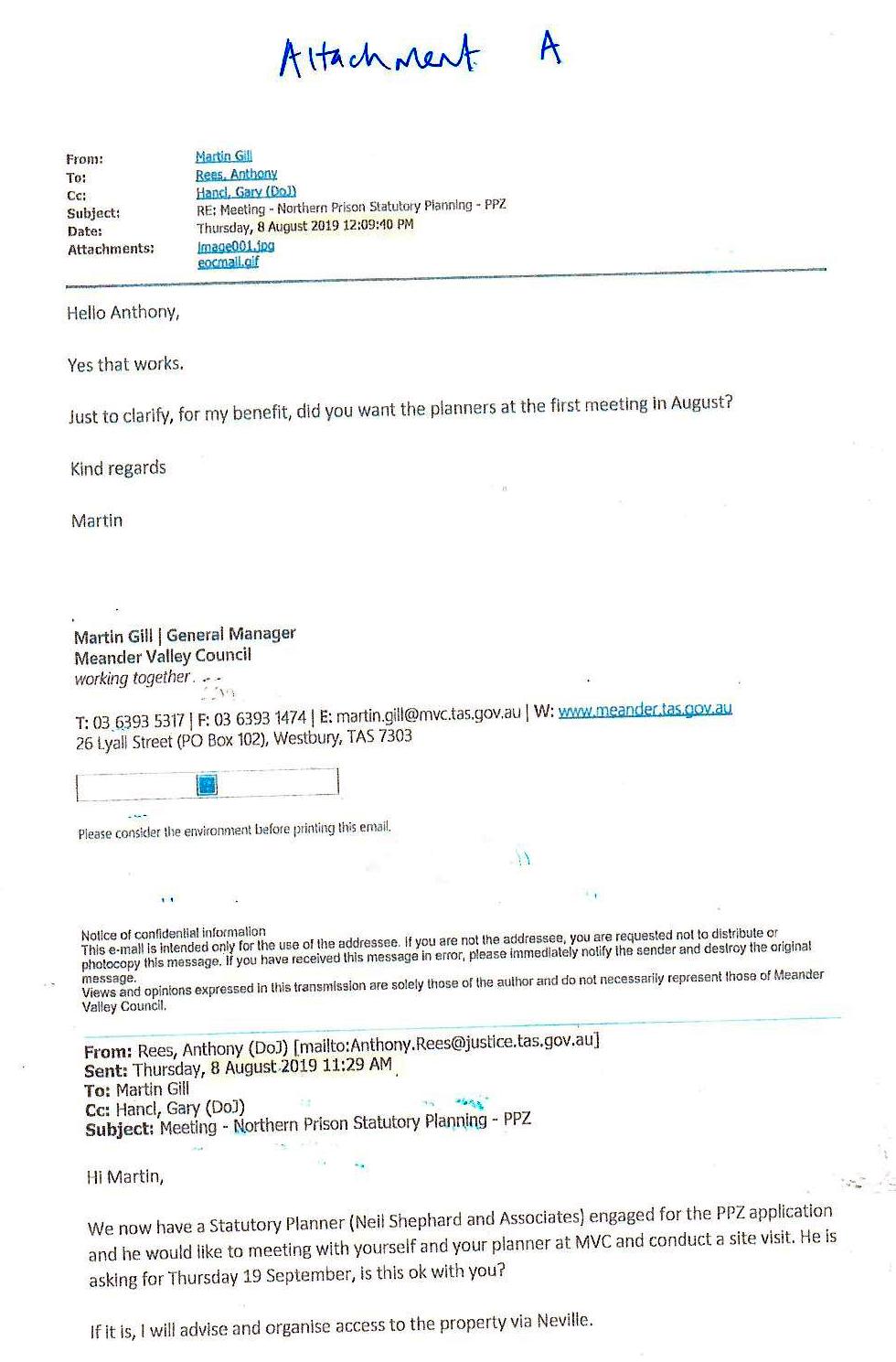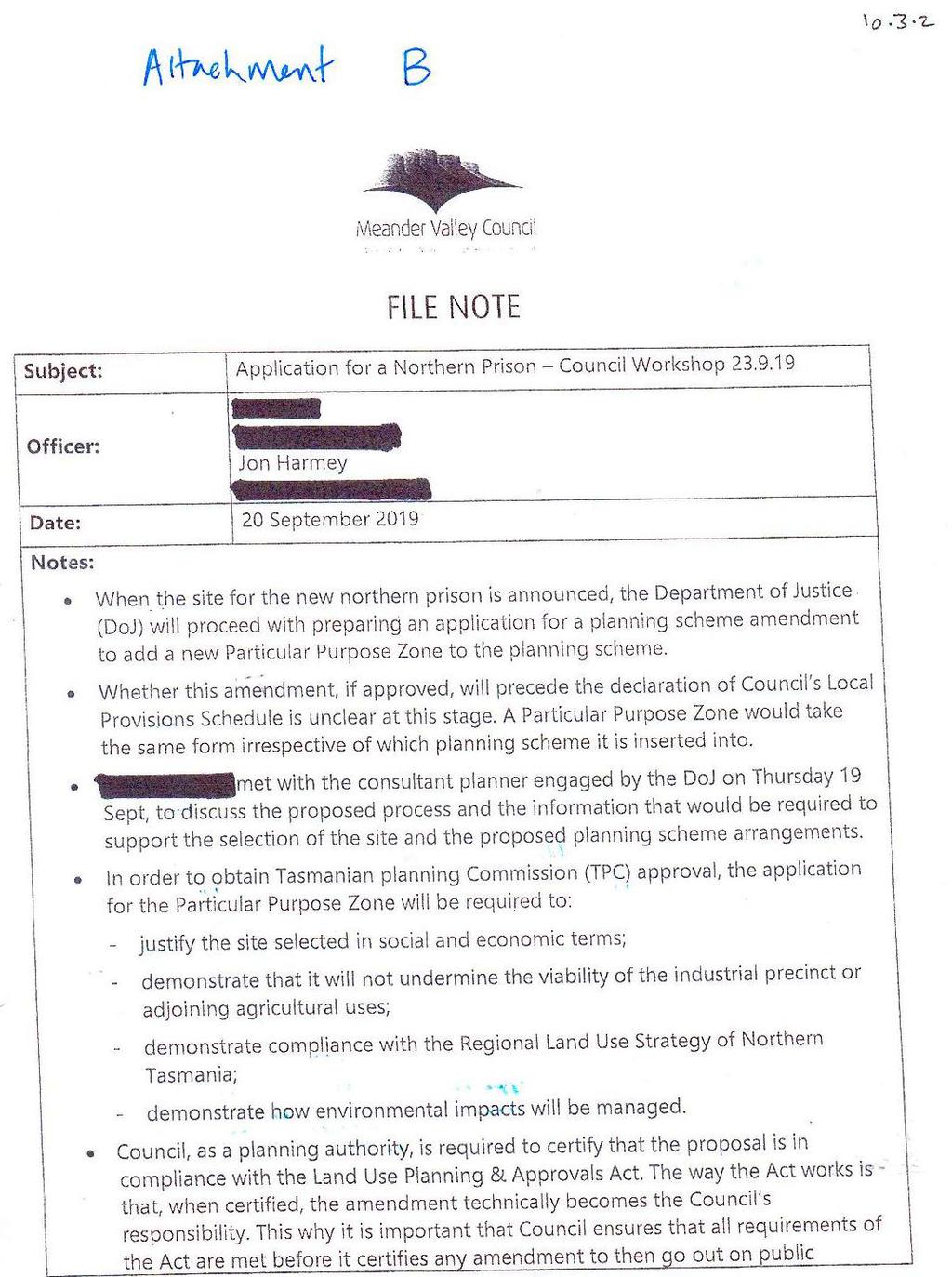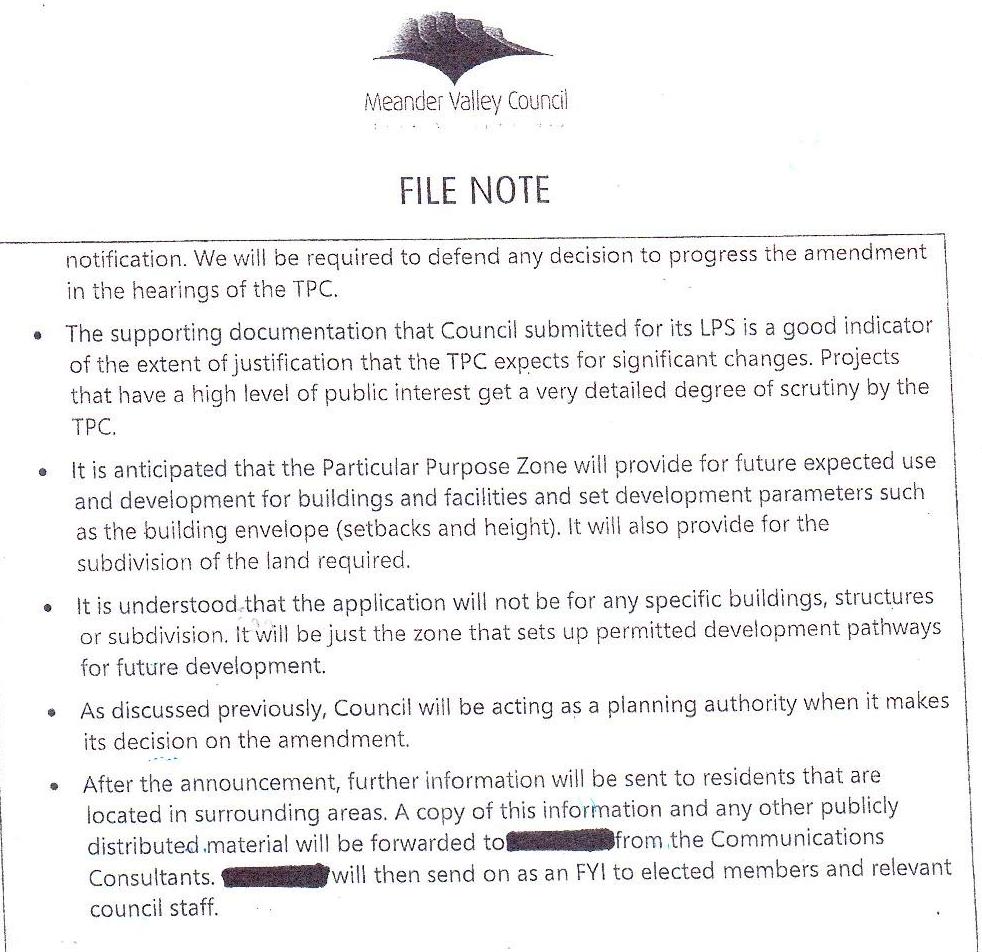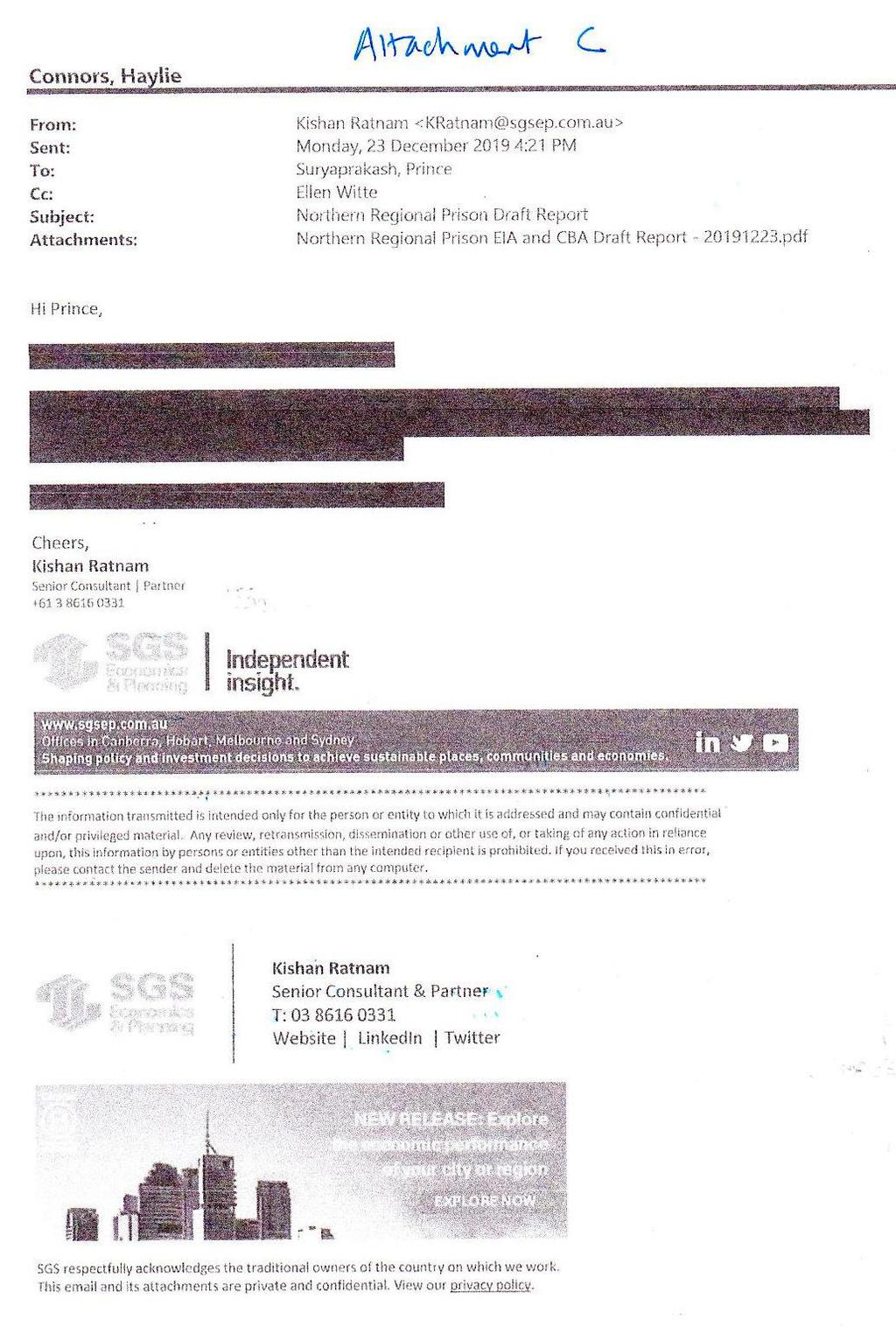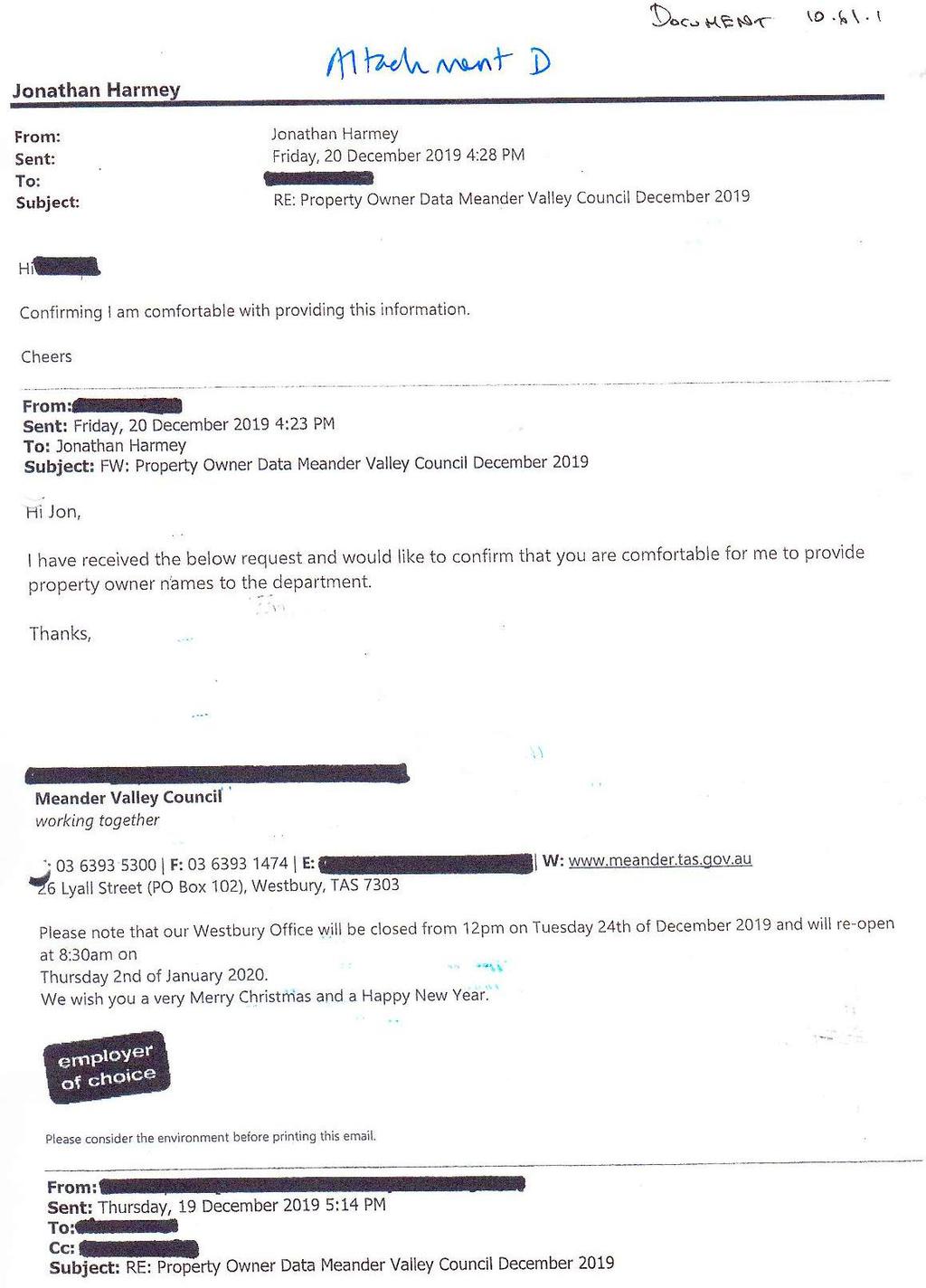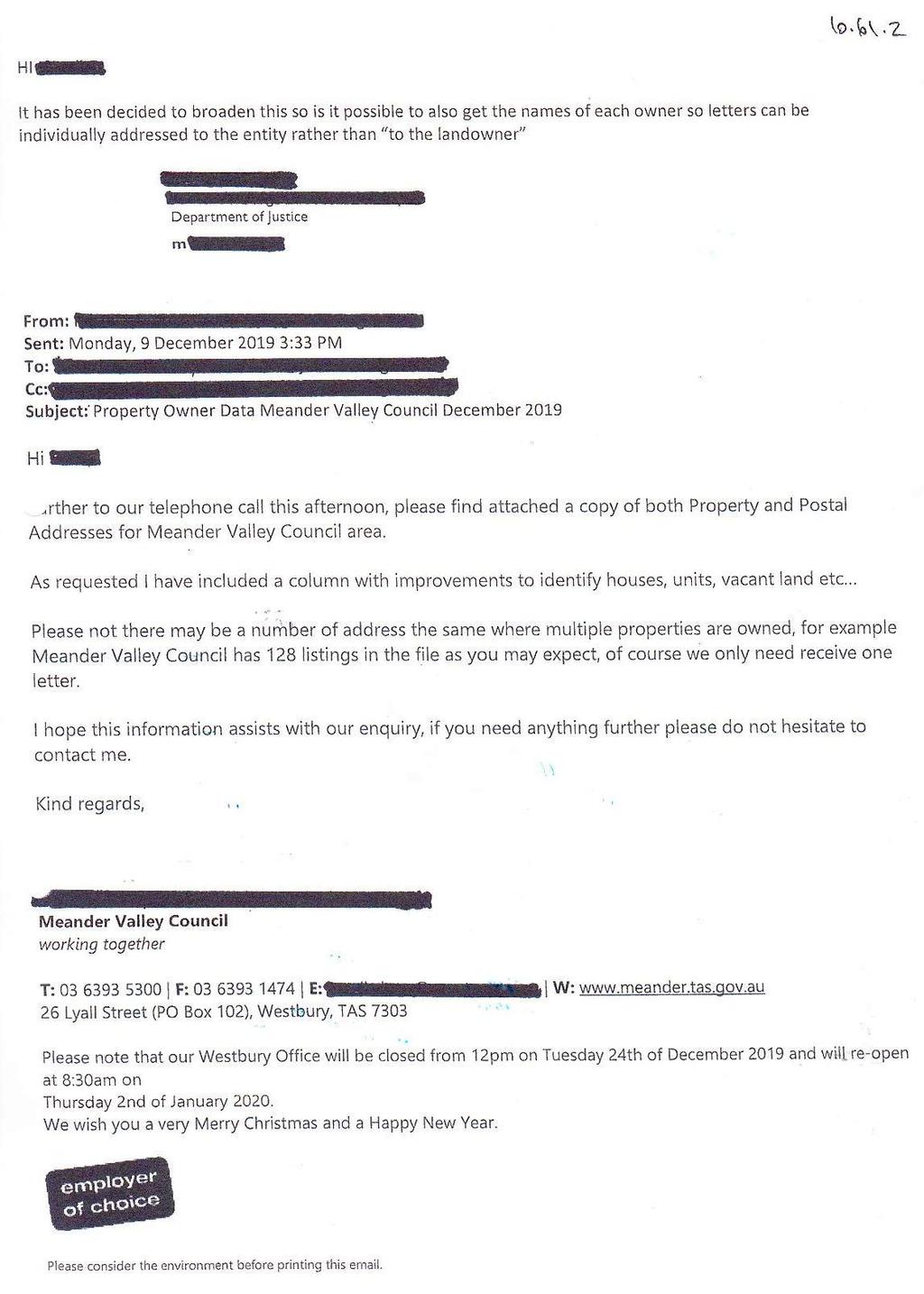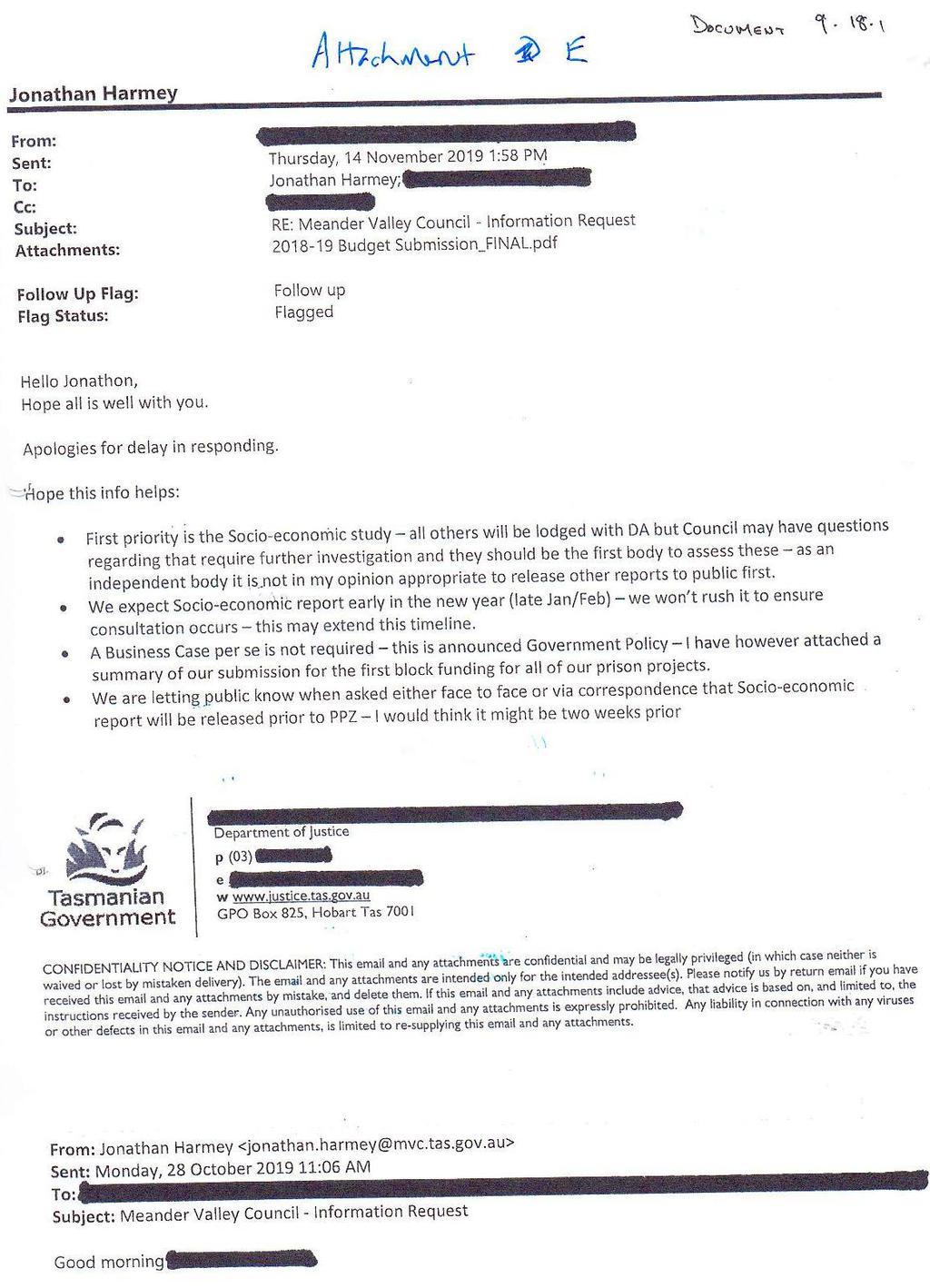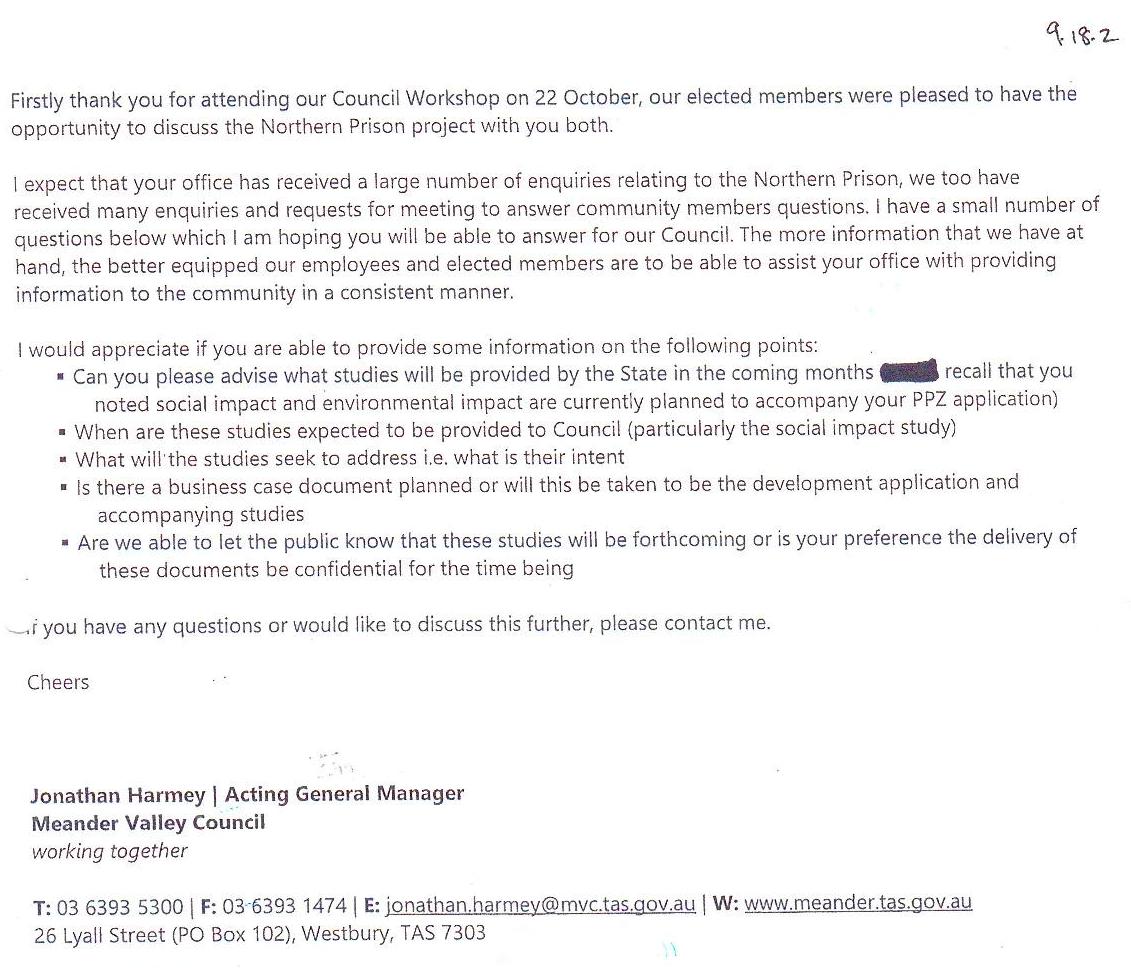 Source: Tasmanian Times https://tasmaniantimes.com/2020/06/westbury-prison-site-decided-2019/#utm_source=rss&utm_medium=rss&utm_campaign=westbury-prison-site-decided-2019