WorkSafe Tasmania, Employer Fail Pyengana Worker Killed on Job
4 min read
<p><img width="480" height="270" src="https://tasmaniantimes.com/wp-content/uploads/2020/01/IMG_3980.jpg" alt="Guy Clark"></p> <p>A popular family man killed at work was failed by his Pyengana Dairy Company employer and a wrong, inadequate, regrettable and delaying WorkSafe Tasmania, says a Coroner critical of the workplace safety watchdog. Grandfather, Guy Clark was electrocuted in October 2015 by a live terminal inside a washing machine used for glasses at the successful […]</p> <p>The post <a rel="nofollow" href="https://tasmaniantimes.com/2020/01/worksafe-tasmania-employer-fail-pyengana-worker-killed-on-job/">WorkSafe Tasmania, Employer Fail Pyengana Worker Killed on Job</a> appeared first on <a rel="nofollow" href="https://tasmaniantimes.com/">Tasmanian Times</a>.</p>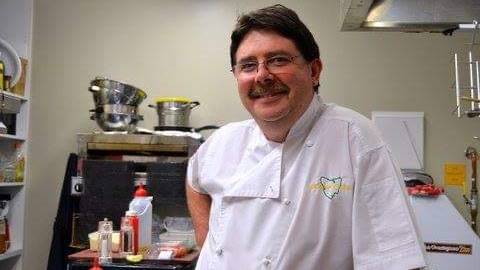 A popular family man killed at work was failed by his Pyengana Dairy Company employer and a wrong, inadequate, regrettable and delaying WorkSafe Tasmania, says a Coroner critical of the workplace safety watchdog.
Grandfather, Guy Clark was electrocuted in October 2015 by a live terminal inside a washing machine used for glasses at the successful cheese maker's Holy Cow Café.
After Mr Clark's death, manager Greg Gibson had the café inspected by electrical experts 'to ensure it was safe for people to work in', Coroner Simon Cooper's report this week says. Dangerous faults were discovered, and some 'very poor' work on the washer that killed Mr Clark, 56, included a water leak into an electrical motor.
The poor state of the washer – described as 'uneconomic to repair' by one expert – 'is likely to have been a contributing factor' in Mr Clark's death, the Coroner said.
He also rejected complaints in evidence from Mr Clark's manager, Mr Gibson, about the emergency response, and a claim he alone did CPR on Mr Clark for 110 minutes – he was one of four who worked for a total of  40 minutes.
The multi-award-winning company had not bothered to purchase a portable automated defibrillator for its remote café, that could have been used on Mr Clark, and it was found wanting also by the Coroner on:
Installation of safety switches (Residual Current Devices)
Construction of the café
Installation and servicing of the washer that killed Mr Clark
Staff training and instruction
Had Mr Clark been properly briefed about his task that day 'the chain of events which led to his death may not have ensued', the Coroner said.
He also took issue with Tasmania's workplace safety watchdog, WorkSafe Tasmania (WST) which operates under the banner of 'Safe and Well Everyday'.
The Coroner said the WST investigation was 'inadequate' and a subsequent failure to cooperate with his inquest was inititally explained by a legal reason WST offered, without ever having consulted a lawyer on the issue.
They made it up
While WST officers in evidence said their investigation was 'comprehensive', the Coroner said a couple of things ought to have been done.
"WST does not appear to have ever actually identified, let alone interviewed, anyone responsible for the electrical work associated with (the washer that killed Mr Clark)," he said.
This course of action should have been obvious after an expert report discovered a live (244 volts), bare, uninsulated spade terminal in the washer, with which physical contact was possible, he said.
The same report also said the washer was not protected by a safety switch.
"Both factors warranted further investigation in my view," the Coroner said.
The Coroner said he considered WST's investigation into Mr Clark's death was 'inadequate'.
WorkSafe Tasmania wrong, regrettable
Regarding the failure to cooperate, WST eventually apologised describing its actions as 'regrettable' after falsely claiming 'client legal privilege' as the reason it declined to submit a complete report in relation to Mr Clark's death.
WST also failed at the time to tell the Coroner it was not providing a full report due to this reason, forcing a delay with the court having to discover the missing element and issue a second order for the report.
When the second, fully-inclusive report was submitted WST failed to repeat its claim about 'client legal privilege'. It's not revealed in the Coroner's report what purpose the WST delay served or why it withdrew its claim to 'client legal privilege'.
What is revealed however is that WST invented the claim.
"There was no evidence at all that the withheld materials were confidential communications or documents made or prepared for the dominant purpose of a lawyer providing legal advice, or that any lawyer had actually even been consulted by WST," Mr Cooper said.
The WST lawyer in court described as 'regrettable' his client's failure to comply with the first court order for a full report. The WST boss in evidence promised it wouldn't happen again.
Mr Clark's family – a wife, two daughters, four grandchildren, a brother and a sister – were failed by WST.
Brother, Dennis Clark told reporters the family found compelling the Coroner's finding about the multiple failings by WST.
"That was our main issue, the investigation into his death," Mr Clark said.
The Coroner said the failure on the part of WST to comply with the terms of a court order to produce its complete file was 'wrong and served to delay the coronial investigation'.
The Pyengana Dairy Company focussed its submission to the Coroner on why no person should be identified as having contributed to Mr Clark's death.
The submission was ignored because it appeared to have been made on the misunderstanding about the very role of a Coroner.
"The requirement for a Coroner to make a finding, if possible, as to the identity of any person who contributed to the cause of a death was repealed in 2015," Mr Cooper said.
The post WorkSafe Tasmania, Employer Fail Pyengana Worker Killed on Job appeared first on Tasmanian Times.
Source: Tasmanian Times https://tasmaniantimes.com/2020/01/worksafe-tasmania-employer-fail-pyengana-worker-killed-on-job/#utm_source=rss&utm_medium=rss&utm_campaign=worksafe-tasmania-employer-fail-pyengana-worker-killed-on-job