William Champ: Tasmania's First Premier
3 min read
<p><img width="1000" height="563" src="https://tasmaniantimes.com/wp-content/uploads/2020/01/Coat-of-Arms-of-Tasmania-1024x576.jpg" alt=""></p> <p>William Champ was born on 15th April 1808 in Essex in England. After receiving an education at the Royal Military College in Sandhurst, he joined the army at age 18. Army service By 1826, Champ was serving as an ensign with the 63rd Regiment of Foot. He rose to the rank of lieutenant by 1828, […]</p> <p>The post <a rel="nofollow" href="https://tasmaniantimes.com/2020/01/william-champ-tasmanias-first-premier/">William Champ: Tasmania's First Premier</a> appeared first on <a rel="nofollow" href="https://tasmaniantimes.com/">Tasmanian Times</a>.</p>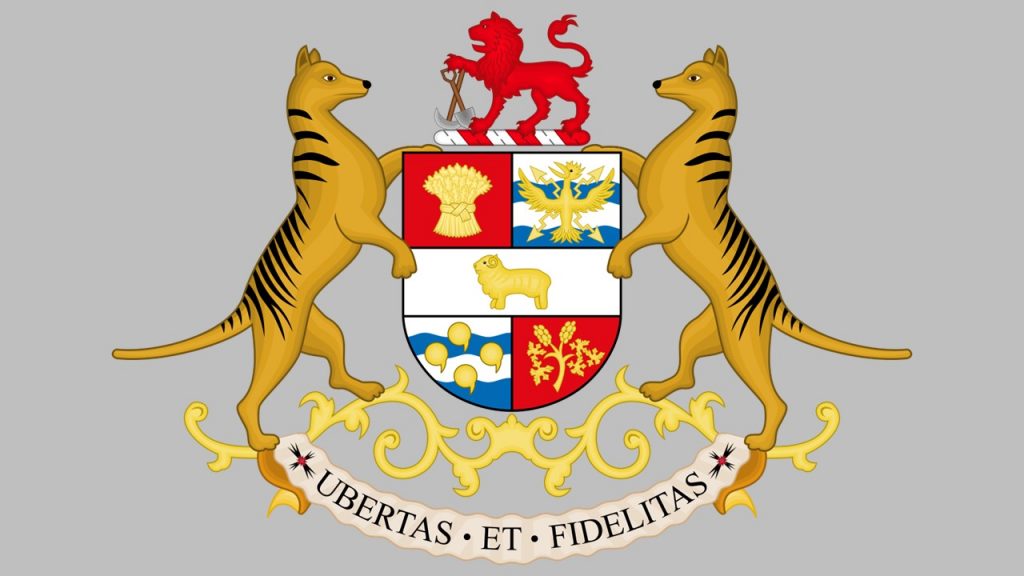 William Champ was born on 15th April 1808 in Essex in England. After receiving an education at the Royal Military College in Sandhurst, he joined the army at age 18.
Army service
By 1826, Champ was serving as an ensign with the 63rd Regiment of Foot. He rose to the rank of lieutenant by 1828, when the Regiment was posted to Sydney.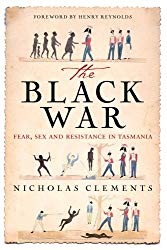 The Regiment was sent to Van Diemen's Land a year later, in 1829. Champ was stationed at Macquarie Harbour as part of the military garrison there.
In 1830, Champ took part in the Black War, a conflict that ended with the virtual extermination of Tasmania's Aboriginal population.
Champ wanted to settle in Van Diemen's Land after this, so he sold his army commission. But he had to leave with the Regiment when it was sent to India because the official notification of his discharge didn't reach Hobart in time. It was while he was in India that he received the notification, but decided to join the army's ranks again.
He eventually left the army for good.
Career as a public servant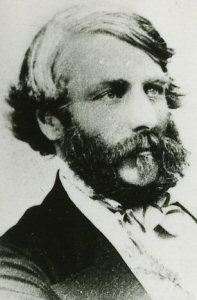 Champ returned to Van Diemen's Land in 1834 to take up farming. But in 1836 he was appointed as a justice of the peace, and also became assistant police magistrate in Hobart. His long career as a public servant had begun.
Meanwhile in March 1837 Champ married Helen Abigail, daughter of his neighbour, Major James Gibson, formerly of the 15th Hussars; between 1839 and 1851 they had three sons and five daughters.
In January 1844, Champ succeeded Captain Charles O'Hara Booth of the 21st Fusiliers, as commandant of the Port Arthur penal settlement. He earned a reputation as a firm, just, and humane commandant, but he clashed with Lieutenant-Governor Sir William Denison over the convict system. He established Port Arthur's beautiful and tranquil gardens "for the ladies of the Settlement to walk in".
Champ claimed that his salary was insufficient to cover the entertainment expenses incurred in the course of his duties as Commandant. He eventually resigned in January 1846 to become the Acting Comptroller-General of Convicts, which was a better-paid position. John Hampton took over as Comptroller-General in October 1846, and Champ returned to Port Arthur as Commandant, albeit with reduced responsibilities and a pay cut. When the position of Commandant was abolished in 1848, he was granted a £160 a year pension and stayed at Port Arthur until 1850.
In 1853, Champ was appointed as Colonial Secretary and Registrar of Records upon the recommendation of Lieutenant-Governor Denison. When responsible government in Tasmania was introduced in 1855, however, he lost these positions, but received £6,000 as compensation.
William Champ becomes Premier
Champ wasn't out of work for long: he was elected one of the members for Launceston in the new House of Assembly, and became the first premier of Tasmania on 1st November 1856. Ironically though, he had no liking for politics. He also opposed a resolution to reduce the Governor's salary. On 26th February 1857, Champ's ministry ceased to hold office. He had been Premier for just 117 days. He continued briefly opposition leader in 1857 but resigned shortly after.
In 1857, Champ succeeded John Price as Victoria's Inspector-General of Penal Establishments. He held this position until his resignation on 31st December 1868. He was largely responsible for the building of Pentridge gaol, and his administration was considered strikingly successful.
Champ was eventually elected to represent East Bourke Boroughs in Victoria's Legislative Assembly in 1871, but because of his dislike for politics, he resigned before the parliamentary session ended in March 1874.
William Champ died in East Melbourne on 25th August 1892, aged 84.
In a letter to Denison, 22 May 1852, Bishop Robert Willson wrote of Champ's 'universally acknowledged talents, his zeal, energy and unflinching integrity, [and] his character for justice, even among the worst description of the convict class'.
This assessment of Champ appears appropriate for his career both in Tasmania and Victoria.
The post William Champ: Tasmania's First Premier appeared first on Tasmanian Times.
Source: Tasmanian Times https://tasmaniantimes.com/2020/01/william-champ-tasmanias-first-premier/#utm_source=rss&utm_medium=rss&utm_campaign=william-champ-tasmanias-first-premier