Wilkie's 4-point Pokies Plan
2 min read
<p><img width="1000" height="667" src="https://tasmaniantimes.com/wp-content/uploads/2020/01/Elwick_Wilkie-1024x683.jpg" alt=""></p> <p>Poker machines should spin more slowly, have $1 maximum bets and be designed to be less addictive according to Clark MHR Andrew Wilkie. He proposed the measures as part of his Poker Machine Community Protection Plan and said they should be included by the state government in its upcoming licencing agreement. Wilkie also said that […]</p> <p>The post <a rel="nofollow" href="https://tasmaniantimes.com/2020/01/wilkies-4-point-pokies-plan/">Wilkie's 4-point Pokies Plan</a> appeared first on <a rel="nofollow" href="https://tasmaniantimes.com/">Tasmanian Times</a>.</p>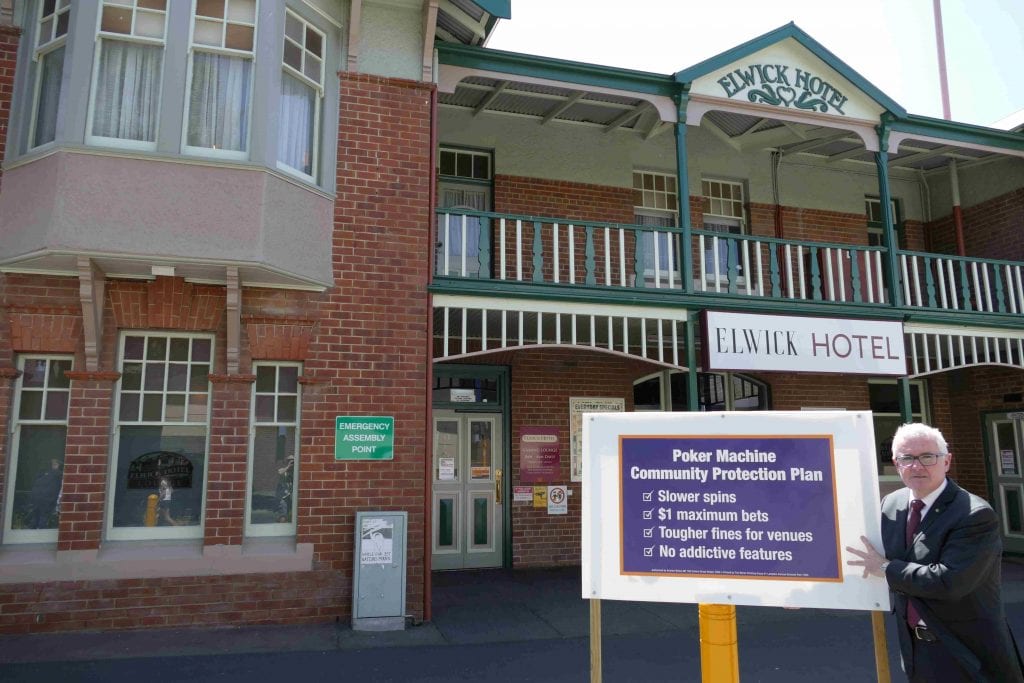 Poker machines should spin more slowly, have $1 maximum bets and be designed to be less addictive according to Clark MHR Andrew Wilkie.
He proposed the measures as part of his Poker Machine Community Protection Plan and said they should be included by the state government in its upcoming licencing agreement. Wilkie also said that exclusion measures weren't working and needed better application and enforcement.
"Poker machines are a dangerous product," he said. "Just like seat-belt and drink-driving laws made driving safer, we need to make operating a poker machine safer." He called for all state politicians to clearly state their position on the Plan and to insist on the measures when the government's changes come before the parliament.
His harm minimisation measure would not take long to implement, he believed, and should be part of the price paid by machine owners for their licence.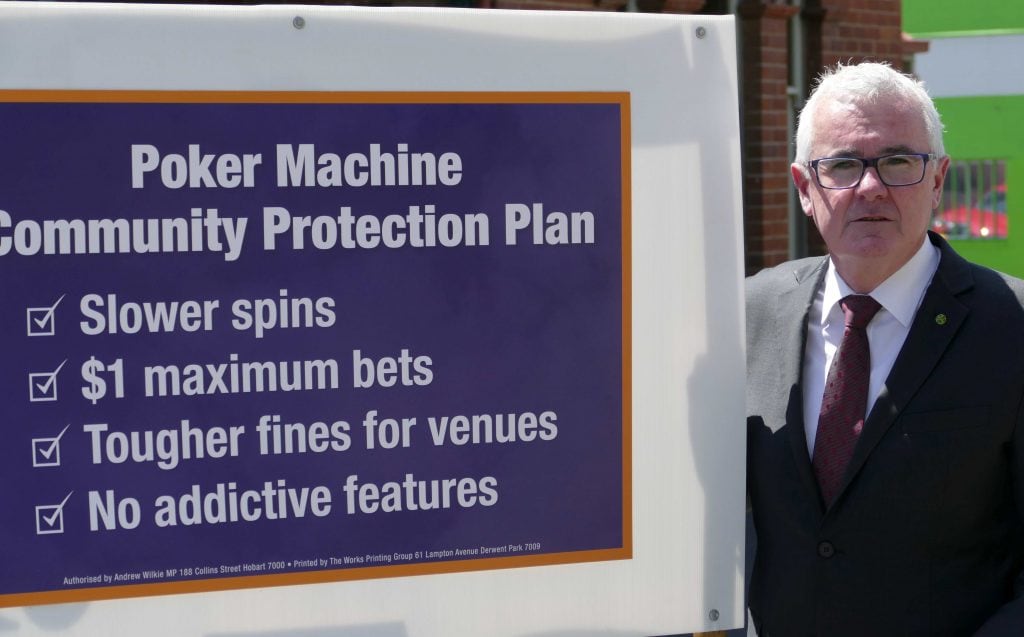 50 more machines
The independent also demanded the state government come clean on where the 50 new poker machines will be placed 'as part of its sweetheart deal with the gambling industry'. The figure comes from the proposed new cap of 2350 machines being fifty greater than those currently operating throughout Tasmania.
He made his comments outside the Elwick Hotel, owned by Federal's Vantage Group, which he described as 'ground zero for poker machine losses in Tasmania'. "Each machine (here) takes almost $150,000 a year from the local community," he said. ""That is money taken off the dinner tables of local families and money not spent in local businesses."
"We saw this in 2016 when the community mobilised to fight off applications for 20 new poker machines at The Moonah Hotel (The Pot) and 20 new machines at the Paddy Wagon hotel in Glenorchy," he said.
Mr Wilkie said Glenorchy, a city that already suffers the state's highest losses, does not want new machines.
"What we are witnessing is legalised corruption. The government is handing a thank-you cheque to the industry that bankrolled its election win."
We shall not be moved
Tasmanian Times along with Win TV interviewed Andrew Wilkie on the public footpath in front of the Elwick Hotel for this story. At the conclusion, our reporter and Andrew Wilkie discussed another issue. Due to it being a hot day, we decided to move out of the sun and that meant moving a few steps toward the Elwick Hotel facade. At this point an employee of the Elwick came out to ask us to move on as we were 'protesting against their business'. We did not move on.
The post Wilkie's 4-point Pokies Plan appeared first on Tasmanian Times.
Source: Tasmanian Times https://tasmaniantimes.com/2020/01/wilkies-4-point-pokies-plan/#utm_source=rss&utm_medium=rss&utm_campaign=wilkies-4-point-pokies-plan