Wilkie Backs Climate Adaptation Bill
4 min read
<p><img width="1000" height="563" src="https://tasmaniantimes.com/wp-content/uploads/2020/02/climate_stripes_X-1024x576.png" alt=""></p> <p>Crossbencher Andrew Wilkie has today backed Zali Steggall's upcoming Climate Mitigation & Adaptation Bill in the Federal Parliament. The Clark MHR joined the Member for Warringah as well as Indi independent Dr Helen Haines, Centre Alliance MP Rebekah Sharkie, and leaders in science, health and agriculture "This bill has the weight of the crossbench behind […]</p> <p>The post <a rel="nofollow" href="https://tasmaniantimes.com/2020/02/wilkie-backs-climate-adaptation-bill/">Wilkie Backs Climate Adaptation Bill</a> appeared first on <a rel="nofollow" href="https://tasmaniantimes.com/">Tasmanian Times</a>.</p>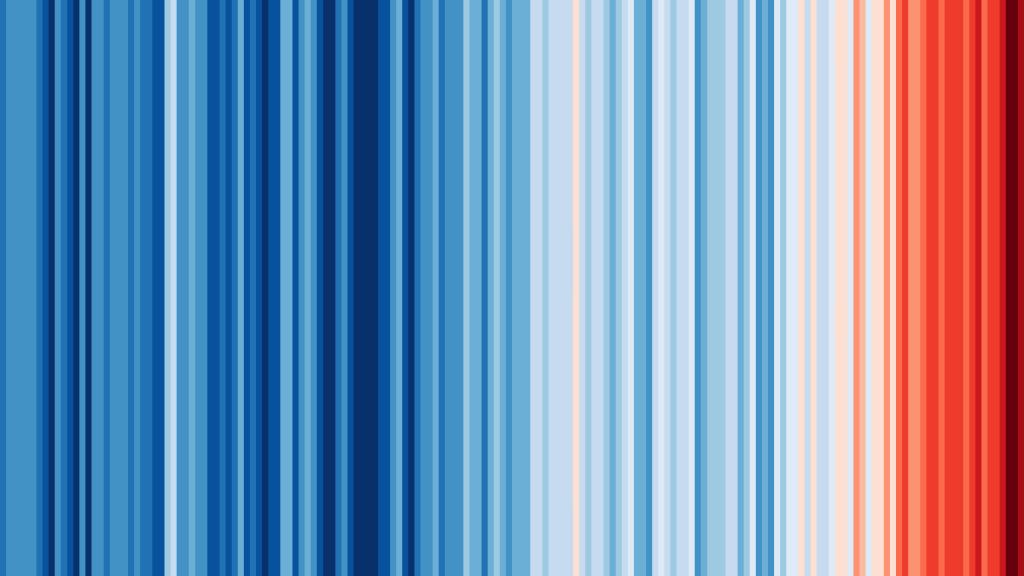 Crossbencher Andrew Wilkie has today backed Zali Steggall's upcoming Climate Mitigation & Adaptation Bill in the Federal Parliament.
The Clark MHR joined the Member for Warringah as well as Indi independent Dr Helen Haines, Centre Alliance MP Rebekah Sharkie, and leaders in science, health and agriculture
"This bill has the weight of the crossbench behind it and I applaud my colleague Zali Steggall for taking this important step," Mr Wilkie said. "The crossbench is a non-party community barometer which can truly represent the views of the country without the argy-bargy of party politics, and we have heard loud and clear that Australians are demanding the Government take real action to reduce emissions."
Wilkie called for Parliament to stop treating climate change as 'a political plaything'.
"Frankly people are already suffering and dying from climate change and any politician and political party that fails to advocate the strongest possible response is complicit."
Steggall described approach outlined in the Bill as 'sensible and bipartisan'. "The devastating fires that ripped through Australia over summer; the drought; and our deteriorating air pollution have shown how the impacts of climate change are a real threat to our way of life," she said.
"It is time to take the party politics out of climate policy. It is a matter of principle that we should all be committed to a safer future. I am urging for a conscience vote when I present the bill on March 23 as a Private Member's Bill. Now is the time for a rational approach to climate change."
Climate Change (National Framework for Adaptation and Mitigation) Bill 2020 is supported by Professor Ross Garnaut (see full statement below).
Steggall is promoting a petition online urging Australians to lobby their MP and call for a conscience vote on the Climate Change Bill.
STATEMENT FROM PROFESSOR ROSS GARNAUT
For a long period, there was serious dispute amongst Australians about whether temperatures in the world as a whole and in Australia would rise due to human activity causing increases in greenhouse gases in the atmosphere. These were the real Climate Wars.
Direct outcomes of the wars include political and policy instability, slow progress in reducing emissions and a negative influence on the global mitigation effort. The casualty tally includes high electricity prices, inadequate investment in electricity generation and firming and in energy-intensive industries, and the waste of economic opportunity in rural and provincial Australia.
We now have reasons to hope that the real Climate Wars are over. There has been increasing and there is now widely shared understanding that temperatures are rising as a result of human activity and will continue to do so until we have achieved zero net emissions of greenhouse gases. Skirmishes continue maybe forever – about the detail of how we respond to the shared understanding.
How the skirmishes are managed will determine whether Australia helps or hinders the global effort to contain the damage from climate change. It will also determine whether Australian employment and incomes—especially in rural and provincial Australia–are enhanced or diminished by the way in which we seek to play our role in the global effort.
Zali Steggall's Climate Change Bill provides an opportunity for the Australian Federal Parliament to move decisively beyond the Climate Wars. Being introduced by a Member of Parliament from outside the partisan divide, it can pass without any of the Parties of government backing down from explicit electoral commitments.
I said in my report to the Multi-Party Parliamentary Committee on Climate Change in 2011:
"There will be no success in mitigation, at a national or international level, without good governance. The policies that will mitigate climate change cut across strong interests of many kinds. These are circumstances in which it is easy, indeed natural, for vested interests to capture policy and for the ultimate reasons for policy to be forgotten. Good governance is an antidote to these tendencies: the articulation of clear and soundly based principles as a foundation for policy, and the establishment of strong, effective institutions to implement the principles" (Garnaut 2011, pp 74-5).
In 2011, I commended the UK Climate Committee, then recently formed, as a model for good governance. Since then, this model has worked well in the UK. Zali Steggall's proposal is guided by the UK model, and could provide much of the steadiness and good governance that is now required for Australian policy.
The post Wilkie Backs Climate Adaptation Bill appeared first on Tasmanian Times.
Source: Tasmanian Times https://tasmaniantimes.com/2020/02/wilkie-backs-climate-adaptation-bill/#utm_source=rss&utm_medium=rss&utm_campaign=wilkie-backs-climate-adaptation-bill