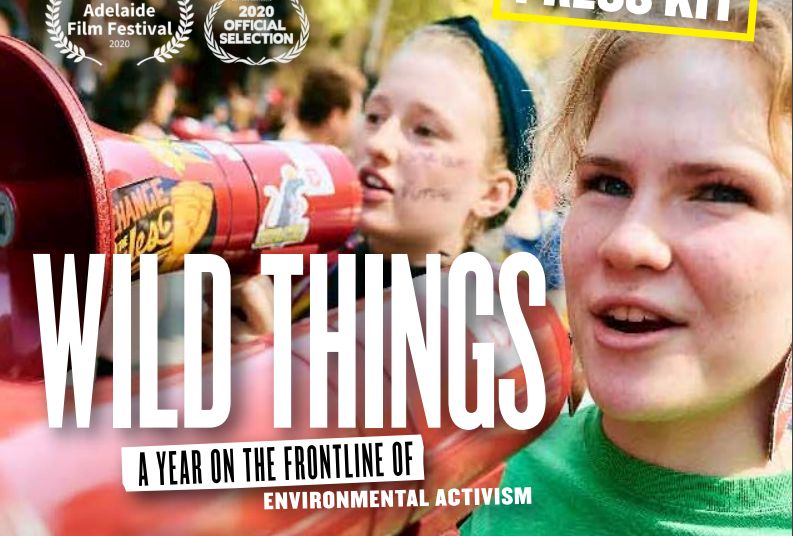 A new feature-length documentary on the struggles of environmental activists, including some prominent Tasmanian ones, has just been released.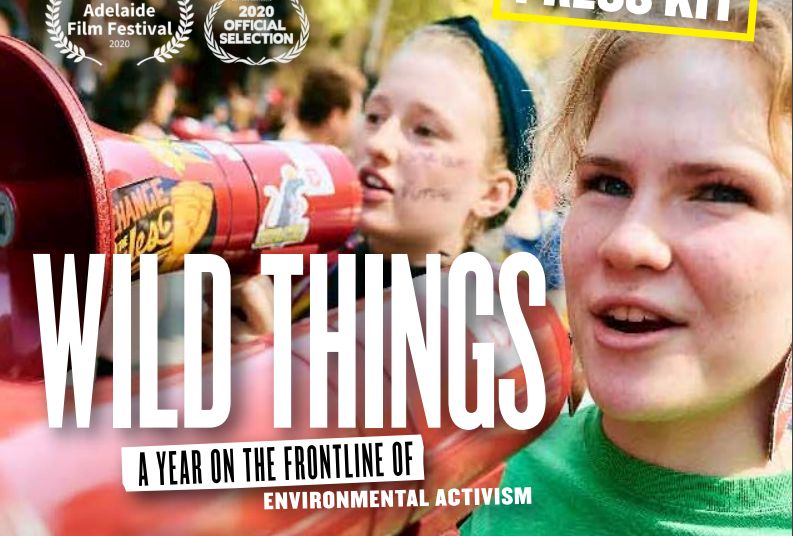 Media release – 360 Degree Films, 18 September 2020
WILD THINGS at Cinefest Oz & Crowdfunding Campaign
WILD THINGS the feature documentary recently had its World Premiere at Cinefest Oz in WA.
Here are some vox pops from our audience.
Now the big challenge in the time of COVID19 is to get the film out to as many people as possible.
To help make this happen we are launching a Crowdfunding Campaign on POZIBLE from 20 September-20 October. We want to raise $35k to cover the costs of our Social Impact Strategy, creating inspirational curriculum materials and getting the film out to as many schools and community groups as possible so we can inspire change and climate action at a local level. You can hear more from Producer/Director Sally Ingleton about the Crowdfunding Campaign here.
Please go to our Crowdfunding site and Donate a few dollars if you can!
We have some wonderful rewards on offer from an amazing group of generous partners including Tarkine Trails, Tasmanian Walking Company, Bob Brown Foundation, Keep Tassie Wild, Dr Lisa Searle, Peter Scott Yoga, Polperro Dolphin Swims, Hanuman Restaurant, Huon Bush Retreats, Red Parka, Hobart Bookshop, Missy Higgins, John Butler Trio, Dan Broun Photographer and more.
---

Statement – Sally Ingleton, Director of Wild Things, August 2020
For much of my career I have told stories that address environmental issues be they on the degradation of coral reefs (Acid Ocean and Muddy Waters: Life and Death on the Great Barrier Reef), the importance of ancient seeds and future food security (Seed Hunter) and the critical relationship between wildlife and people (Kangaroo Mob, Possum Wars, Penguin Island, Devil Island). These films have sold around the world, won awards and been invited to numerous festivals.
Social change rarely happens unless it is driven by people. Yet increasingly the cries of those demanding action to protect the planet and address the climate emergency are falling on deaf ears. For many the only option is to head to the frontline and practice non-violent direct action in order to save forests, stop new coal mines and demand a safe future for their kids and grandkids. I wanted to make a film that peels away the stereotype that all protesters are 'dole bludgers' and instead reveal their fears and showcase their passion. I also wanted to show that Australia has a long history of environmental action and thanks to the efforts of many past blockaders, numerous wild and sacred places have been saved for future generations.
Stylistically the film relies on the self-shot phone footage and social media posts of activists giving the film currency and an immediate gritty feel.
I hope the film will speak to people of all ages but particularly the young who fear for their future. I want them to know they have a voice and can make a difference.
This is the first time in nearly 30 years that I have made a documentary without the support of a broadcaster. Raising the finance has been challenging and I am thankful there is a resurgence in the production of feature documentaries and a growing army of private supporters who want to see films like Wild Things made.
COVID 19 is making a traditional cinema release difficult. Hence we are learning to pivot and are developing an innovative social impact outreach strategy to ensure the film finds an audience and will inspire people of all ages to stand up for the planet at this critical time.
---

Media release – Shane Broad, Shadow Minister for Resources, 18 September 2020
Libs divided over 'dangerous and illegal' video content
The division and hypocrisy within the ranks of the Liberal government have been put in the spotlight during debate in the Tasmanian Parliament last night.
Shadow Minister for Resources Shane Broad said Guy Barnett and Elise Archer are at loggerheads over government funding for an eco-warrior film.
"Screen Tasmania backed production of Wild Things, a 'how to' manual for forest protest action, including how to lock on to machinery and disrupt legitimate forest operations.
"When this was raised in State Parliament last night, the tension between Guy Barnett and Elise Archer was quickly on show.
"Elise Archer got hot under the collar, aggressively defending the funding support.
"It looks like she's on her own on this one. Guy Barnett wants funding guidelines changed so 'dangerous and illegal activities can't be promoted and endorsed'.
"On one hand the Liberals are talking about locking up forest protestors, but on the other they've approved funding for a protestor recruitment film that glorifies direct forest action, including footage from the Tarkine.
"The Greens are clearly delighted with the production, and it probably explains why they've been voting with the government so often recently.
"In a further sign Elise Archer is on her own, the government has clearly had serious second thoughts about the video, and is so embarrassed all traces of the film and funding details have been purged from Screen Tasmania's website.
"While there is always a place for political dissent, there is never a place for putting lives at risk, and forest industry workers must be free to go about their lawful work safely.
"Labor strongly supports a viable, sustainable and ongoing native forest industry in Tasmania. The industry currently enjoys broad community and market acceptance and we want that to continue."
---
Editor's note: The documentary Wild Things was also funded by Screen Australia, Screen Territory, Film Victoria and private donors.
---

Rosalie Woodruff MP | Greens Arts spokesperson, 18 September 2020
Shane Broad Reveals Authoritarian Streak
Labor's Shane Broad has revealed his authoritarian streak, with an unpleasant display in last night's parliamentary Adjournment Debate.
Dr Broad wants grants to Tasmanian artists censored if they offend his distorted view of the world and passion for forest destruction.
Freedom of expression in the arts is central to a healthy, vibrant democracy, but Dr Broad wants the heavy hand of a government censor to intervene in artist's grant applications.
His call for censorship of artistic expression of Tasmania's film creators is hugely concerning from someone who is presenting themselves as an alternative minister.
Unlike Dr Broad and Labor, the Greens will always stand with the arts community and defend their right to freedom of expression, along with the climate strikers and environment protesters fighting for the future.
---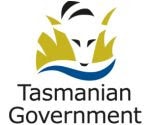 Media release – Elise Archer, Minister for the Arts, 19 September 2020
Further support for Tasmania's screen industry during COVID-19
The Tasmanian Government is committed to supporting the State's cultural and creative sector as we recover and rebuild from COVID-19.
Tasmania's screen industry has shown its creativity during COVID-19, finding new ways to keep productions on track and we are supporting that determination with another $114,000 in support through Screen Tasmania.
With writers and producers adapting to remote working and home offices, and our game development sector remaining active online, four more film and TV projects and another two video games will be ready for full scale production as restrictions continue to ease.
The industry has shown that screen production can be undertaken in a COVID-safe way, and we have now supported 25 projects with a total of $443,500 in Project Development funding since the beginning of March, including the $250,000 Additional Screen Development Fund, which was one of our COVID-19 Cultural and Creative Industries Stimulus Support measures.
Four new film and TV projects will share in $74,000 of Project Development funding, headlined by North-west Tasmanian production company Big hART's documentary All of Us.
All of Us will track former Australian of the Year, Rosie Battie and former Tasmanian of the Year, Scott Rankin as they create a theatre piece sharing Rosie's extraordinary story of courage to stand up in the midst of incredibly difficult circumstances.
Award-winning Tasmanian actress Marta Dusseldorp has also been supported through her production company Archipelago Productions to develop a new drama series Bay of Fires with multi-award-winning writer Andrew Knight (Rake, Hacksaw Ridge, Seachange) and Tasmanian writer Max Dann (Siam Sunset, H20: Just Add Water).
The details of all supported projects can be found at www.screen.tas.gov.au
In 2019-20 more than 200 jobs were supported and $5.1 million was spent in Tasmania on screen productions supported by the Government, leveraged from $1.18 million in production investment through Screen Tasmania.
Source: Tasmanian Times https://tasmaniantimes.com/2020/09/wild-things/#utm_source=rss&utm_medium=rss&utm_campaign=wild-things