Last night's crushing election defeat will leave the federal Coalition vulnerable to attack by powerful Labor premiers, says political editor Chris Uhlmann.
Saturday night's crushing wipeout election defeat for the Western Australian Liberal Party could have serious flow-on effects for the Morrison government at the next federal election, says political editor Chris Uhlmann.
The state's Liberal Party is set to secure just two seats following the landslide victory by Mark McGowan's Labor Party, meaning they will lose their status as a party and with it important parliamentary resources.
Liberal leader Zak Kirkup lost his own seat of Dawesville to Labor's Lisa Munday, the first major party leader to lose their seat in WA in 88 years.
READ MORE: WA election bloodbath as Labor triumph in historic, landslide victory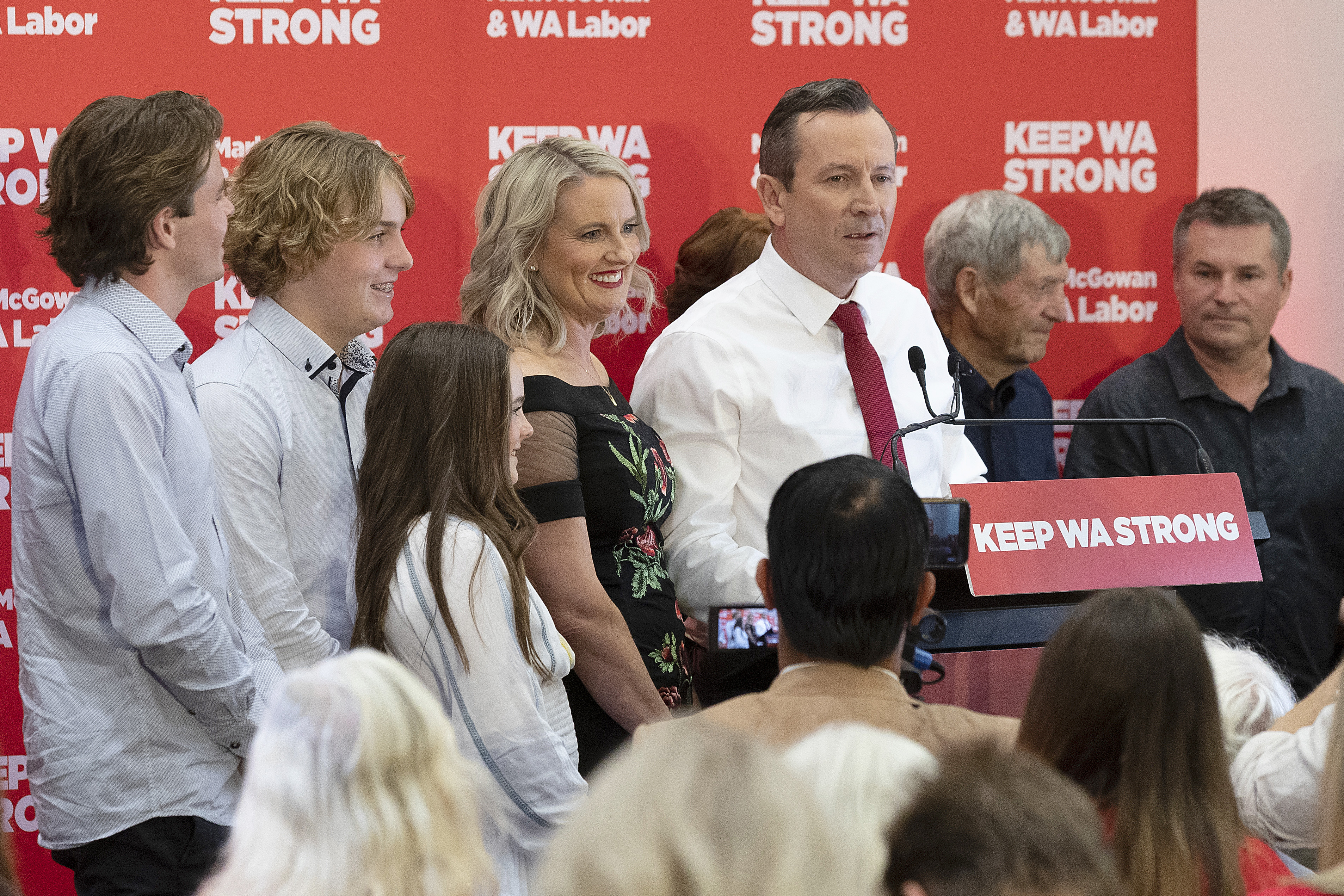 WA will now be governed by what Uhlmann has described as a "virtual one-party state", with Labor securing 53 out of 59 seats in the lower house, and a 54th looking likely.
"This is an extinction level event for the opposition in Western Australia," Uhlmann told the Weekend Today show this morning.
"I don't believe anyone when they say this morning perhaps there are no federal implications for this.
"All the resources they had in terms of getting ready for a federal election have been stripped away."
READ MORE: How an Instagram idol Premier left the Liberals in crisis
Uhlmann noted that if the results from last night's election were repeated in WA's federal electorates, the Morrison government would lose six seats — enough to swing the election in Labor's favour.
Women to march on Canberra
It's latest stress from the west for Mr Morrison.
Two WA cabinet ministers — Attorney General Christian Porter and Defence Minister Linda Reynolds — are on sick leave in the wake of separate rape allegations.
Outrage that has been sparked around the country in recent weeks will fall on Parliament when it returns on Monday, with thousands expected to join the Women's March 4 Justic to protest in Canberra.
Uhlmann says the spotlight on political scandal is not just a problem for the government, with a growing number of Labor MPs and Senators fearing the party's pursuit of Mr Porter and Senator Reynolds may rebound on the opposition, and there are signs that is already happening.
"Former Labor staffer Anna Jabour alleges she was sexually exploited while working for the Gillard Government," Uhlmann says.
"Writing for news.com.au, she says: 'one of the people I used to look up to the most, who turned out to be one of the most toxic figures, is currently a senior Labor figure'.
"Nine News has confirmed that a senior staffer to Senator Penny Wong was let go after an alleged incident with a young woman in Adelaide last year. In a statement, Senator Wong's office said" 'our foremost concern is to support the complainant ... including a request for privacy'."
COVID key to success in WA
Meanwhile, the analysis of Mr McGowan's success — with the premier himself maintaining a staggering popularity rating of around 88 per cent — has largely been attributed to his handling of the COVID-19 pandemic.
"It's not lost on me that I have a huge weight of responsibility and I want to make sure that we do our very best for Western Australia over the course of the next four years," Mr McGowan said today.
"It's obviously been a long road for me, I've been in parliament for 24 years, and the last four years as premier, nine years as party leader, and the last two and a half months for this election campaign were a pretty hard road.
"But it's all worth it because at the end of the day I'm here to serve."
Commenting on Mr Kirkup's loss of his own seat, Mr McGowan empathised.
"I wish him all the best. It's a hard thing, he is a young man.... We're all Australians… we're all human beings and we should all care about one other," he said.
WA residents have lauded the state's long-standing border closures as responsible for the state's enviable economic position and maintaining social freedoms throughout interstate lockdowns.
"As far as people were concerned, it was a health and not an economic crisis," Uhlmann said.
"So Scott Morrison now has a crisis with state Premiers."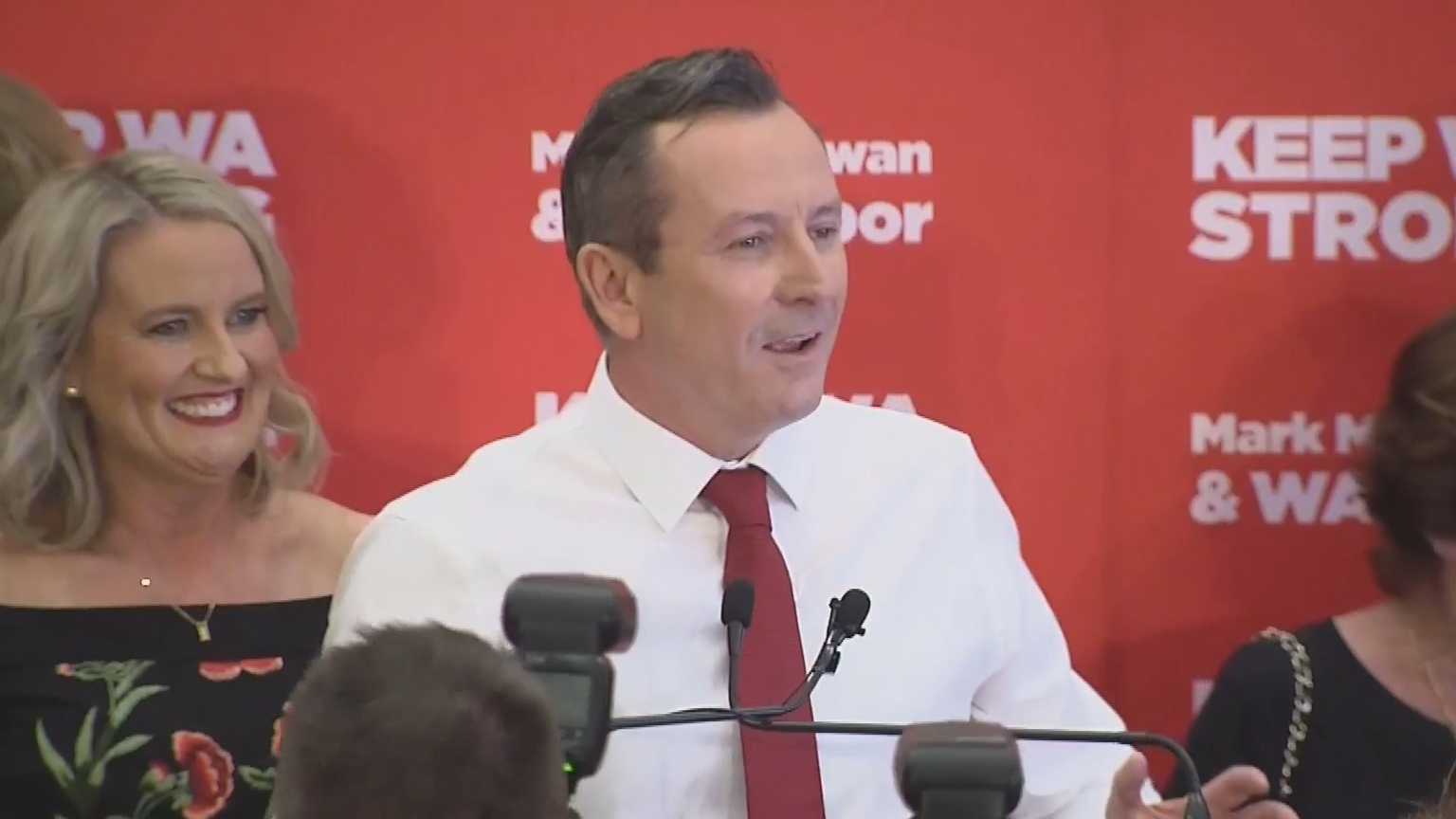 "Heading into the next federal election, he has three state Labor premiers who are in extraordinarily strong positions: Annastacia Palaszczuk, Daniel Andrews and now Mark McGowan.
"If they gang up on him in a federal campaign and chip away at him, they might prove a lot more effective than Anthony Albanese."
Source: 9News https://www.9news.com.au/national/wa-election-landslide-victory-mark-mcgowan-effects-for-federal-morrison-government/848bda4b-0fef-4913-8ccb-d2d4d163e514