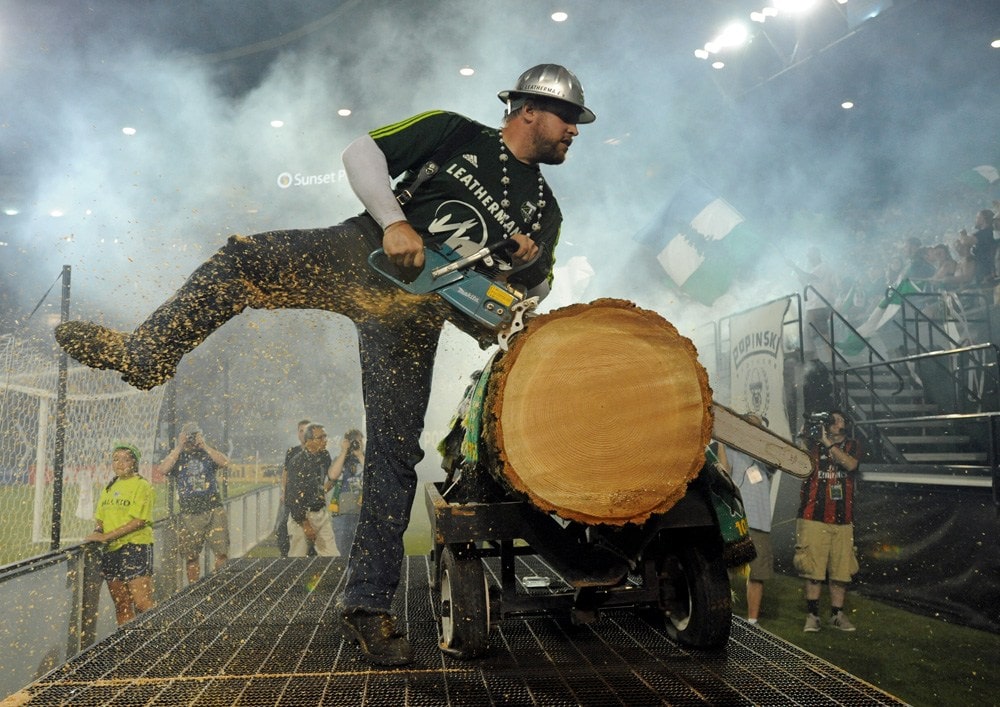 Tasmania needs to name a new basketball team. Have we properly considered the merits of Pickles, cranky birds and Marine Scientists?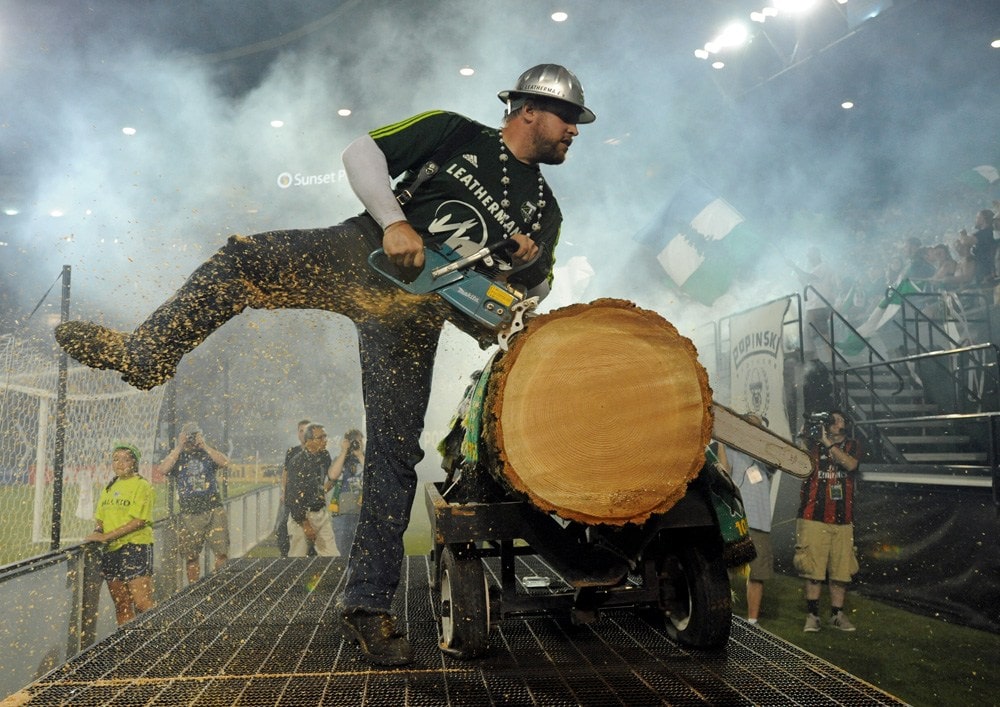 The new NBL franchise proposed for Hobart is calling for name suggestions for the team.
While Devils is likely to be popular, the AFL has registered the Tasmania Devils name so that looks like a non-starter. Tigers is of course the moniker of the state cricket team, which reminds us that animals are a popular choice in the sporting name game.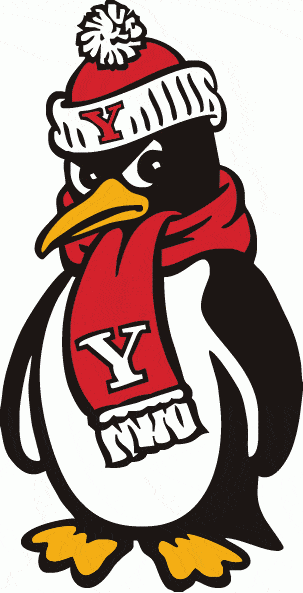 Aggro animals are usually preferred. In Australia and around the world we find examples such Brisbane Lions, Cronulla Sharks, Denver Broncos and so on…tread on, warily mind!, and you will come across panthers, crocodiles, hawks, eagles, zebras, bears, tigers, rams, wolves, vipers, redbacks, stingers, dolphins, chargers, hornets, bulls, predators, raptors, white eagles, war elephants, red bulls (arguably a brand name in masquerade_ and more. Some genuinely temperamental animals get passed over, like geese; let's suppose no club wants to be handing a Goose of the Year award to honour its best player.
There's also a category of wussy animals that get pumped up in logos to appear like they are aggressive. Yes, looking at you cats, dogs, wallabies, magpies, roosters, kangaroos, darters, crows, blue jays, swans, cardinals, swifts, penguins, marlins, ducks, brolgas. Arguably magpies are a bit tetchy during nesting season, but usually your sprinting for cover while wearing a bike helmet to the bus stop doesn't last that long. Check out how angry the Youngtown State (USA) penguin mascot looks; real Australian penguins haven't been that cranky since at least the Ern Malley Affair.
Birds are so popular in sports team names they could even be their own category. The forty spotted pardalotes, swift parrots et al surely deserve a sports team some time soon. A bit timid but perhaps Alfred Hitchcock could give them a makeover into a force to be reckoned with.
But not all birds are what they seem. "Bonnyrigg [Soccer Club]'s Club Badge consists of a crowned double-headed White Eagle with a soccer ball over a boomerang in its centre. The badge is similar in design to certain elements of the Coat of arms of Serbia." – Wikipedia. Ah, when abird doubles as an ethnic symbol, we're getting into tricky territory. Though I reckon we'd be pretty safe with a natty turbochook shootin' hoops, amirite?!

Then there are animals and beings that doen't really exist. Around the traps you'll find firebirds, phoenixes, thunderbirds, demons and more. Phoenix is not a bad name for a comeback team, although the going down in flames bit would be a bit annoying on the brink of a championship. I'm also reminded of a funny TV ad that played in South Africa during the 2010 football World Cup. Three guys are sitting on a couch discussing football when one of them suddenly says, in the very clipped SA accent: "I mean, what is a Socceroo anyway? Has anyone ever seen one?"
Plants and fruit come in a long way behind animals. I know, I know, if you've ever been cut down by a rampaging strawberry you'll find that hard to understand. At least there are examples of oranges, acorns, bananas, maple leaves, corn cobs, okra, chilli peppers and even artichokes. And pickles. Surely can't be long until condiments, too, gain the recognition they deserve as sporting heroes.
People and character types are all pretty popular. Melbourne Knights, Auckland Warriors join various titans, raiders, cowboys, vikings, pirates, buccaneers. Their sworn enemies one presumes are the law enforcement crowd: Texas Rangers, sheriffs, guards, force. Maybe this category still has some potential: looking forward to seeing Melbourne Philandering Security Guards on a playing field soon.
As sport is sometimes considered play war, of course some take the analogy too far. Along come Essendon Bombers, San Antonio Spurs and sundry weaponry – bullets, cannons, blades, sting. thundersticks, jets, arrows, sabres – to defend their home turf. What do Tasmanians fight with? Flanelette insults?
But back to people for a moment, it's special people that seem to get a gig. Sydney Kings, GWS Giants line up with rainmen, saints, wanderers, lakers, globetrotters, patriots, mavericks, cavaliers, trail blazers, wizards, dodgers, angels, padres, royals, dodgers. Probably the worst of these names I've come across is basketball team Washington Diplomats, guaranteed to not terrify the opposition. And what the heck is Sounder anyway, Seattle?
Occupations sometimes attach themselves to a team, particularly when that occupation is characteristic of its base area, at least historically or urban mythologically speaking. Hence we have Pittsburgh Steelers, Central Coast Mariners, oilers, brewers, astros and more. Can't wait to see the Hobart Marine Scientists blaze a trail to our first basketball title.
Transport and machinery! Yes, show us your stuff you Detroit Pistons, Newcastle Jets, University Dynamo, rockets, clippers, flyers. Again, Hobart Where Did Our Trams Go? is probably not going to be flogging you oversized shorts any time soon.
Maybe shiny and pretty things is the way to go. The Opals are our national women's basketball team and they have some company around the world with diamonds, pearls, waratahs, galaxies.
Or phenomena. Melbourne Storm, Perth Scorchers, breakers, miracles, power, flames, thunder, ice, sun, magic, jazz, hurricanes, avalanche, sunrise, fire, revolution, impact, tornadoes. We do have the aurora australis to work with and that has a *wink* TT seal of approval. Oh yeah, we don't get hurricanes and we did get the Hobart Hurricanes. No one has adequately explained that yet. Nor the horrible purple, but that's another story.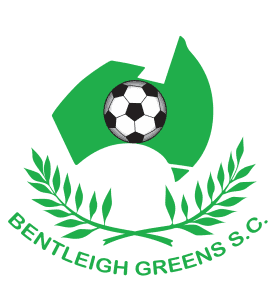 Colours can in fact be teams. Step up Cincinnatti Reds, Carlton Blues and more. Is blood a colour? Bentleigh Greens do soccer not politics but managed to conjure a logo that looks like sticker for your organic waste bin. Then there is the penchant for naming clubs after bits of attire, like Chicago White Sox, Columbus Blue Jackets or a few Aussie rules clubs who go by RedLegs. Any interest in Tassie Black Puffer Jackets? The mascot could double as the uniform for economy of operation.
States of being are a minor category with North Queensland Fury and here and there fever, spirit, adrenaline, power, fusion. These are all at least a bit safer than joining the controversy club. No Darwin team has ever wanted to go near the name Cyclones. Washington Redskins are coming under fire for the weight of an ethnic slur being even uglier than their on-field form. And if San Jose Earthquakes disappear into the San Andreas fault one day, they'll only have themselves to blame.
Actually Washington is something of a disaster zone for team names. Apart from the Redskins, they also have sporting teams named the Nationals, Diplomats, Capitals. Excuse me while I take a nap. "Maybe capital cities are just destined to be boring," said Ottawa Senators.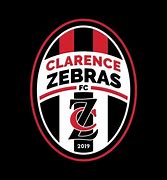 Lastly I identified a kind of what-the-heck category. Rabbitohs – people who kill and sell rabbits – is one of those. Here also goes 36ers (what?), Mill Rats (yeck), Van Demons (towing troubles?) and Cheeseheads (more yeck). Scottish football club Inverness Caledonian Thistle, whose animal spirit is actually a jag, is the unfortunate result of several amalgamations; don't know why they didn't go the whole hog and chuck in some Whisky Tartan Loch Ness Monster Clansmen to boot. We're heading down that path with the new Clarence Zebras in Tasmania, who have integrated the traditional Clarence dark red with the similarly traditional stripes of Hobart Zebras. Red, white and black zebras, folks, yup. Mind you, we have a red freaking lion on our awful state flag so maybe adding red to African animals that don't need it is just a thing we do here.
Portland Timbers is actually one of my favourite team names. As a tribute to the timber industry, they have a human mascot called Timber Joey with a steel helmet and a big-ass chainsaw. The team plays with giant chunk of log sitting behind the goals at the noisy end, draped with team scarves. When the team scores a goal, Timber Joey revs up his chainsaw and slices off a big chunk. He carries it through the crowd where fans touch it for good luck, and after the game it is presented to the goalscorer.
I guess the Tasmanian equivalent would be a bogan dressed as the Give-It-Back coffin, who shovels and money and threatened species into a giant incinerator to set off a shower of political sparks when the team needs a lift.
Too negative? When the ABC called for team name earlier in the year, there was an overwhelming cynical bent to many of the suggestions. "How about Tassie 2 Seasons?" asked one contributor. "Because that's how long they'll last."
See, there's a lot in this team name thing! Choose carefully, basketball mob.
Source: Tasmanian Times https://tasmaniantimes.com/2020/07/whats-in-a-sporting-name/#utm_source=rss&utm_medium=rss&utm_campaign=whats-in-a-sporting-name