A Gold Coast man who escaped a fine for freeing a baby whale from shark netting pledged to give thousands in crowdfunding donations to a marine conservation group.
A Gold Coast man who escaped a hefty fine for freeing a baby whale calf from shark netting has pledged to give tens of thousands in crowdfunding donations to a marine conservation group.
Django Hopkins rescued the whale while travelling in his tinny off the coast of Burleigh about 9am on Tuesday.
It is illegal in Queensland to interfere with equipment used for shark control, with a possible fine of up to $26,900 for doing so.
But an investigation by the Department of Fisheries cleared him of any serious breaches.
He has been handed two fisheries infringement notices but will not receive a monetary fine.
"I'm a typical Aussie male, I do stuff first and think about it later. There was no real thinking, I saw it and that was it, you just get going and get in the water," Django told 2GB's Ben Fordham on Thursday.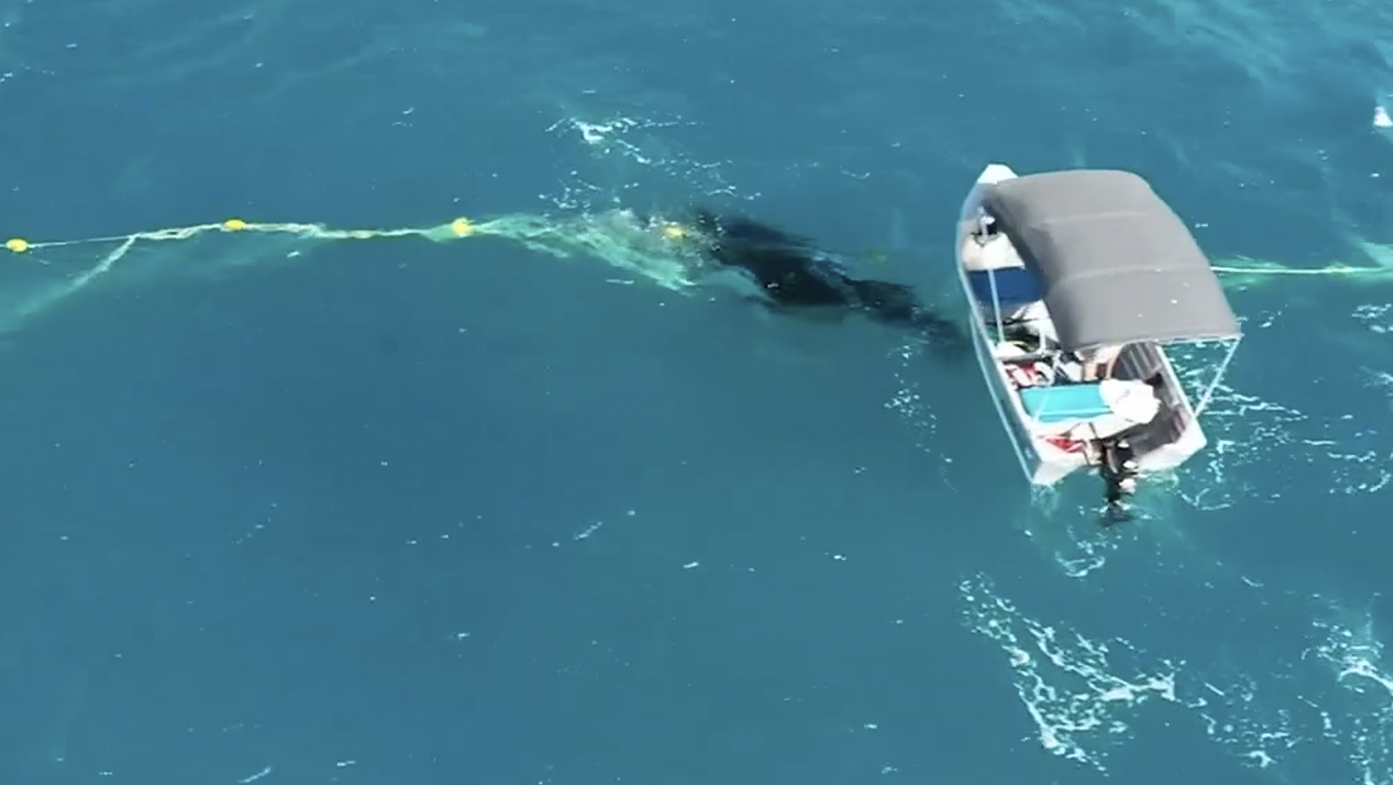 "(Saving the calf) was the best part of the whole thing. Because of the adrenaline going through the whole experience, I can barely remember any of it."
A fundraising page was set up to cover the costs of the fine and has raised about $20,000.
"The GoFundMe page is by two guys I don't even know – they started it, and I think it's about $24,000 today," Django said.
"It can either go to Sea Shepherd or it can go back to them - I'm not just going to get it and go to the pub when they open."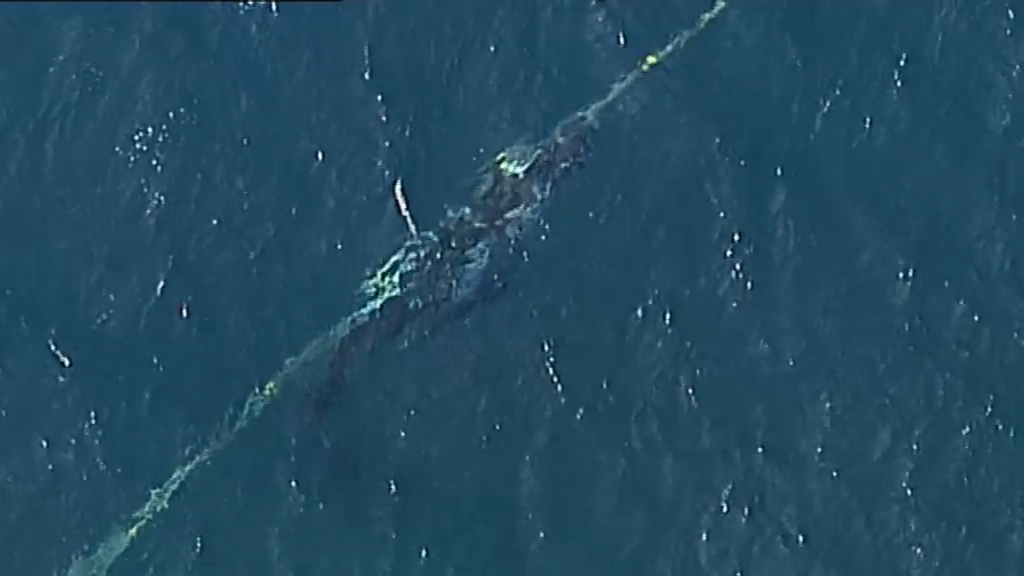 The Gold Coast local, who also owns his own female cosmetics business, said he feels the Department of Fisheries did the right thing.
"It's hard to put yourself in the position where you're going to break the law or help something or someone but they have pulled bodies out of these things - so I get it on their behalf."
Prior to receiving an official warning Django said if he saw another animal in distress he'd do it all over again, but cautioned others not to do the same.
"I was going straight in. I'm not scared of it, to be honest," he said.
"I wouldn't recommend everyone go and do it, its highly dangerous."
Source: 9News https://www.9news.com.au/national/gold-coast-whale-rescuer-django-escapes-fine-but-receives-official-warning-over-actions-qld-news/e843961b-9367-442c-b8c3-c5669782b58b