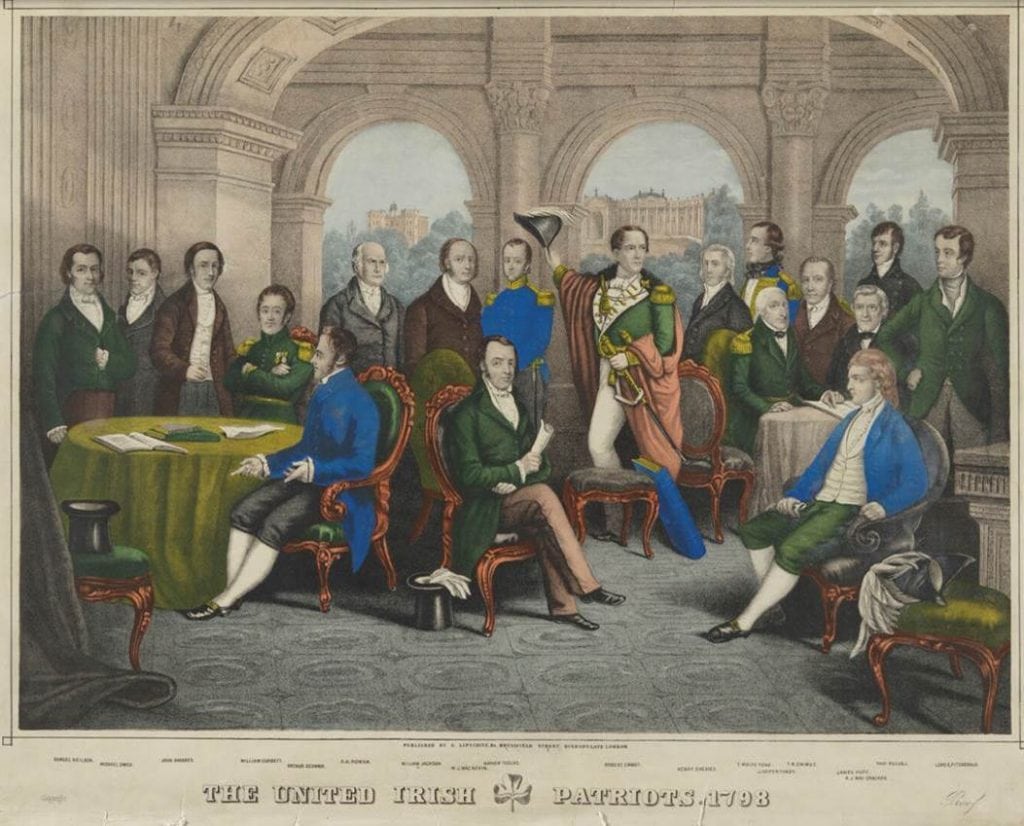 The current and controversial debate about the location of a new prison in northern Tasmania near the village of Westbury has links with the early history of European settlement of the district. It is salutary to consider some of the issues from the past which resonate directly with the present. Westbury, with its magnificent bluestone […]
The post Westbury and the Irish appeared first on Tasmanian Times.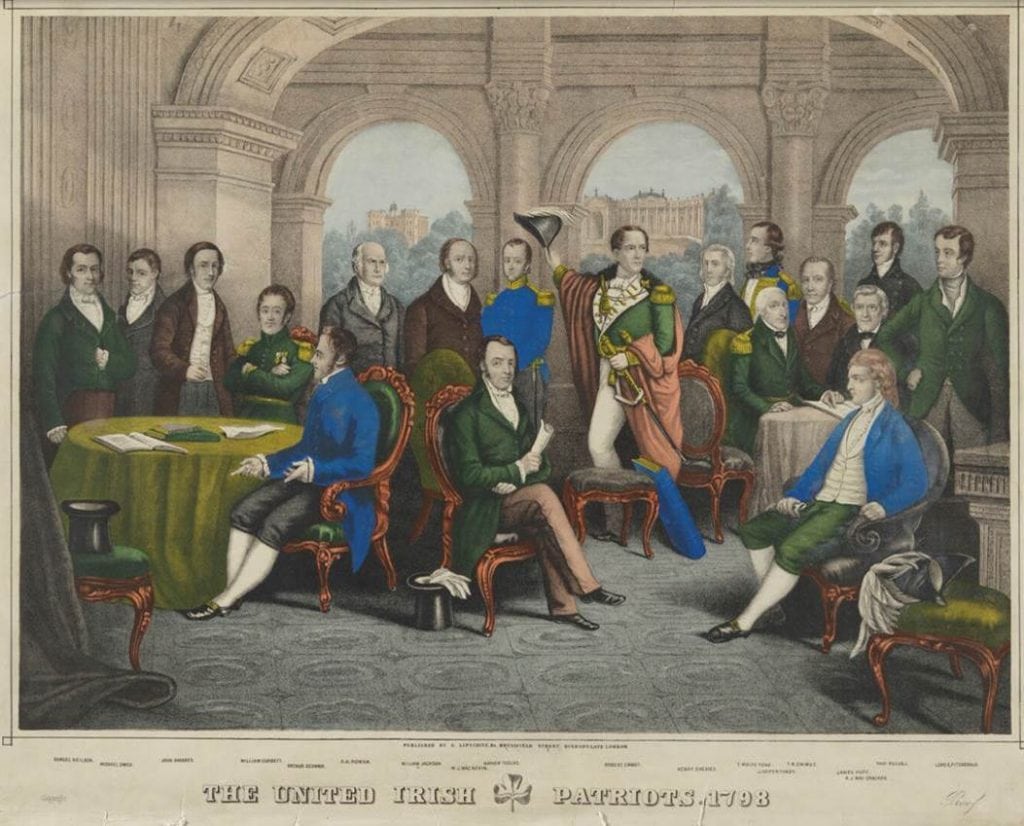 The current and controversial debate about the location of a new prison in northern Tasmania near the village of Westbury has links with the early history of European settlement of the district. It is salutary to consider some of the issues from the past which resonate directly with the present.
Westbury, with its magnificent bluestone Roman Catholic church, a village green and a grid pattern of streets laid out by Lieutenant Thomas Shadforth of the 57th Regiment, has direct connections with the history of the much-maligned Irish who took up land grants around the town in the early 19th century. Scottish settlers had already taken up farming land in the south from Hamilton to Bothwell and on to Lake Echo, leaving the Irish new arrivals to seek land in the north west of the island.
Between 1825 and 1835 many of Irish origin took up grants on the rich, recently discovered fire-farmed Aboriginal lands to the west of Hagley. They included Richard Dry and William Bryan at Westbury; Hartley Travers Vaughan at Native Hut Corner, Chudleigh; and the Moriarty family at Dunorlan to the north of the Gog. The main centres of this district were Westbury and Deloraine where military detachments from the 57th Regiment controlled the road-making using the convict chain gangs of leg-ironed, mainly Irish convicts.
On the 21 June 1798 Citizen Kelly of Killanne, a United Irish Patriot, was dragged from his bed by British soldiers, tried and sentenced to death. He was hanged on 25 June along with seven other rebel leaders on the bridge at Wexford in south-east Ireland. His body was decapitated, the trunk thrown into the River Slaney and the head kicked through the streets of Wexford before being set up on a spike as a warning and deterrent to others.
The 1798 Rebellion in Ireland has been described as one of the most concentrated episodes of violence in Irish history, with a death toll on all sides estimated at 30,000. The seeds for the Rebellion were sown by the American Revolution of 1776 and the French Revolution of 1789. The 1798 Rebellion culminated at the Battle of Vinegar Hill, outside Enniscorthy in County Wexford, although military and legal mopping-up operations continued until 1801.
In the aftermath of the Rebellion, 400 or more participants were transported to New South Wales. The Castle Hill Rebellion in New South Wales originated on the banks of the River Slaney in 1798.
On Sunday 4 March 1804, the Irish prisoners at Castle Hill on the outskirts of Sydney staged their own Rebellion. The sun set at 6.28 pm, and the rebels made their move at seven o'clock as darkness fell. The house of one of the leaders at Castle Hill was set alight as a signal that the rising had begun.
Major Johnston commanding the New South Wales Corps marched his soldiers towards Paramatta to put down the Rebellion and 12 of the Irish were killed and 19 of their ring leaders taken. Of these nine were later hung and 30 exiled to the Coal River chain gang at Newcastle, many more were publicly flogged.
George Arthur
In 1826 the new Governor, of Van Diemen's Land a former British army officer, Lieutenant-Governor George Arthur, created seven interlocking police zones, each under the charge of a stipendiary magistrate and a chief constable to control the convicts on the Island. This was to be the core of Arthur's reform of the convict assignment system. He aimed to create a new regime of tight social controls over the assigned convicts by administrative rather than physical means. In achieving this he tried to harness the interests of free settlers in improving their assets by providing them with convicts, assigned essentially as slaves. In 1828 Arthur described his system as, "a natural and unceasing process of classification, the mainspring of which … is the silent yet most efficient principle of self-interest."
The largest land owner adjoining the garrison village of Westbury was the Irish Patriot Richard Dry, a 1797 Wexford rebel and a former political convict, now with 12,000 acres to his name. His trial is recorded in the Belfast Newsletter, Friday October 6th, 1797:
Convictions and sentences in the City Court of Cork at the last Assizes: Richard Dry, for being part of a Society, formed under the denomination of United Irishmen, in order to raise insurrection in this kingdom, and tendering an unlawful oath concerning that Society – to be transported for Life pursuant to the Statute – In the course of this man's trial it appeared that he had been sent as a Delegate from a distant part of the kingdom to disturb the tranquillity of the South, by his pernicious doctrines, but had been happily checked in the outset of his career.
The second largest land owner was William Bryan, an Irish free settler from County Cork, and importantly in the context of this story, Arthur's police magistrate for Westbury with an estate of 11,000 acres,.
Bryan's immediate neighbour at Hagley House with some 2,500 acres was the English self-appointed, Captain William Lyttleton, a rank he never attained in the British Army. The complete opposite to Dry and Bryan in background and thinking, he was appointed by Arthur as the police magistrate and deputy-chairman of the Quarter Sessions in Launceston. His claim of aristocratic family connections with Lord Lyttelton of Hagley seems doubtful.
An Irish magistrate such as Bryan was considered by his opponents particularly Lyttleton to favour people of Irish origins in a system whose fundamental autocratic flaw was that it did not provide for trial by jury. The resulting tensions this engendered led to increasing dissent with Arthur and his clique, not helped by the governor's stated religious convictions leading his more militant opponents to accuse him of hypocrisy.
The essence of his thinking may be deduced from his Observations on secondary punishment (1833), where he writes that convicts came from poor and ignorant backgrounds, victims of circumstance who in Van Diemen's Land had their first chance of developing honest traits of character. Arthur's 'system' of bondage was attacked as 'unscientific white slavery'. He countered such criticisms by constructing Port Arthur, a prison of severe secondary punishment to defy any charges of leniency within his created system of assignment.
Then and Now
Nearly two hundred years later little has changed. The right-wing religious conservatives are hell bent on keeping Tasmanians safe from the addicted, be their addiction to drugs or poker machines, by using their draconian laws to imprison, rather than provide counsel and reclamation. Those who dare to protest, be it over the clear-felling or the burning of our state, or any other cause which is not acceptable to these politicians with their extreme views, are legislated against as deserving of mandatory detention.
To house the resulting increasing numbers of newly-convicted addicts in this state, these self-same right-wing Liberals have decided to inflict a new prison on the people of Westbury with the sole aim of wedging their political opponents. The common good is of no importance and is treated as irrelevant. The Westbury descendants of the 19th century Irish settlers understand prisons, and few will welcome a prison constructed to accommodate those who include amongst their number individuals who have been brought down by 'one-armed bandits'. These same machines are owned and controlled by the powerful gambling lobby that recently bought and propelled the Liberals into power at the last election.
The Irish landowners took as their assigned convicts their fellow Irish, the majority of whom were Catholic although their masters were mainly Protestant. They served their sentences in and around Deloraine and Westbury, the best and most reliable becoming tenant farmers on their Irish estates.
Sentiment against the successful Irish was polarised by Lyttelton and according to William Bryan, the trouble began in 1832 when he had a convict servant, Samuel Arnold, severely punished for cruelty to his cattle.
In Bryan's absence, Arnold was arrested for cattle stealing and tried by Captain Lyttleton as the police magistrate at Launceston. His sentence of death was commuted by Governor Arthur, and after the trial Lyttleton publicly implied that the master ought to have been tried instead of the servant. Bryan sent his friend Thomas Lewis to demand an explanation, Lyttleton claimed he was challenged to a duel, and Lewis was prosecuted for inciting a breach of the peace. Tried by Algernon Montagu, the Colonial Attorney-General, Lewis was fined £150 and sentenced to eighteen months in gaol. Bryan replied with actions against Lyttleton for defamation and conspiracy, applying for the cases to be heard in Hobart where his enemy had no control over jury lists. His application failed and he abandoned his suits. His resignation from the Commission of the Peace was also refused; instead, his name was erased from the list of justices and his assigned servants were withdrawn under the orders of Arthur during harvest and shearing, causing him a great financial loss.
Depositions by Arnold and his other convicts purported to reveal a three-year-old system of cattle duffing and brand faking in which Bryan had connived, sharing the proceeds with his men and with Robert Bryan, his overseer and nephew. Although Bryan avowed: 'not a single act of mine since my arrival in these colonies that I would wish to screen from the severest scouting', his fiery denunciations of Arthur brought him no relief, so he went to Sydney and thence to London in 1835 to present his case in person, with a bill for £14,500 for losses and expenses. His departure saved him from criminal investigation, but Robert Bryan was less fortunate. On the evidence of two convicts he was found guilty of cattle stealing and served six years at Port Arthur.
Rebel Yell
In the words of Arthur 'the tricolor was abroad in Van Diemen's Land' (meaning the spirit of rebellion, like the French Revolution) and the governor and his heavyweights from Hobart were out and about amongst the Irish in Westbury. Gilbert Robertson published and edited the True Colonist and Van Diemen's Land Political Despatch and Agricultural and Commercial Advertiser, and from 2 January 1835, this paper became Tasmania's first daily newspaper. Robertson was soon imprisoned on charges of libel, maladministration and accounting against Lieutenant-Governor Arthur and a Hobart attorney, W. T. Rowlands. On 6 November 1835, in a rare display of backbone in Tasmanian journalism, he referred to the bias in the trial of Bryan's nephew, Robert Bryan, on a charge of cattle stealing for which he was found guilty and subject to death by hanging. Bryan's case contributed to the recall of Governor Arthur but ultimately to no avail.
Nothing much changes in Tasmania and historical events still have a resonance in the present day. We see clear and unequivocal evidence of this in the execution of power from Hobart over the siting of a new prison at Westbury without bona fide consultation with the people of Westbury to clear a debt of $600,000 to a local council.
I ask Meander Valley Councillor Kelly to ponder over 1798 and his namesake and compatriot Citizen Kelly of Killanne. Will you, like him, stand fast for our rights and protect us from the right-wing religious zealots in the Liberal Party by sending them and their prison packing to George Town where it rightly belongs?
A done deal by an ex-mayor Shelton from Hagley with his Liberal Party mates is quite simply not good enough. Westbury is no longer the home of the downtrodden, the assigned convict and the political prisoner.
Please let us keep it that way.
Support Tasmanian Times – Become a Patron of Tasmanian Times!
---
John Hawkins has lived in Tasmania for 17 years. He has recreated with his wife Robyn a 19th century landscape over the Bentley Estate at Chudleigh. He is interested in the Tasmanian way of doing business. John was commissioned into the Diehards from Sandhurst in 1962.
---
BACKGROUND: See the Introduction, Part 1, Part 2 and Part 3 of our Westbury Prison feature coverage.
GREG BARNS: Corrections in Crisis.
CONSULTATION PROCESS: WRAP and Minister Archer media releases
MV GAZETTE: Minister Archer in Their Sights.
PROTEST: WRAP action at Parliament House.
REMAND CENTRE AT PROSPECT VALE: WRAP statement on rezoned land at Westbury Rd, Prospect Vale.
DIAL M FOR MANIPULATION?: Prison Push Poll.
The post Westbury and the Irish appeared first on Tasmanian Times.
Source: Tasmanian Times https://tasmaniantimes.com/2020/02/westbury-and-the-irish/#utm_source=rss&utm_medium=rss&utm_campaign=westbury-and-the-irish