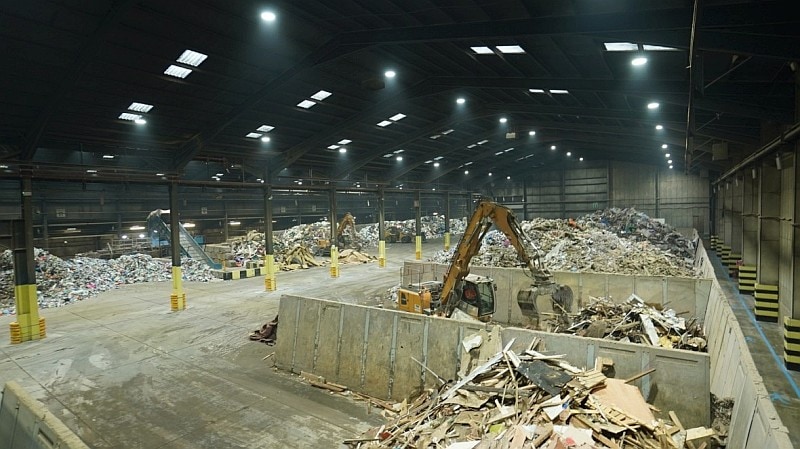 The federal government has made a renewed commitment to waste management and recycling as Australia prepares to halt exports of waste.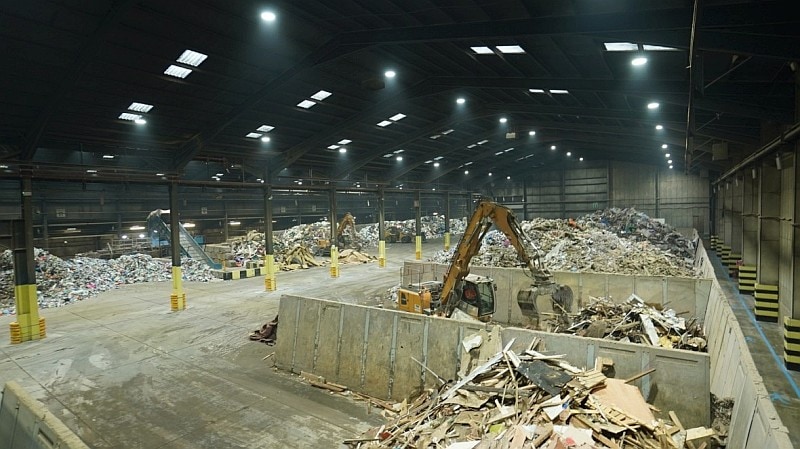 Funding to improve waste management and recycling as part of a drive towards a circular economy for Australia is welcome, say the Local Government Association of Tasmania (LGAT).
Yesterday the federal government announced it will allocate $190m towards new recycling infrastructure, as it hopes to divert more than 10 million tonnes annually of plastic, paper and glass waste away from landfill.
They will also spend $24.6m on improving waste data to better track recycling targets. Another $35m is committed towards implementing commitments under the National Waste Policy Action Plan which include waste export bans, plans to increase domestic demand for recycled materials and a national resource recovery target of 80% by 2030.
The funding is contingent on state and territory governments and industry groups matching the federal contribution. It is part of a newly launched Recycling Modernisation Fund (RMF).
"The federal government funding announcement is light on detail at this stage," said Dr Katrena Stephenson, Chief Executive Officer of LGAT. "If the funding is only to be directed at infrastructure, Tasmania may be at a disadvantage as we don't have the strategic and statewide underpinnings to know how best to use this funding – particularly in light of the known requirement for a co-contribution."
Federal Minister for the Environment Sussan Ley said that Australia ceases shipping waste overseas, the waste and recycling transformation will reshape the domestic waste industry.
"Australians need to have faith that the items they place in their kerbside recycling bins will be re-used in roads, carpet, building materials and a range of other essential items," she said.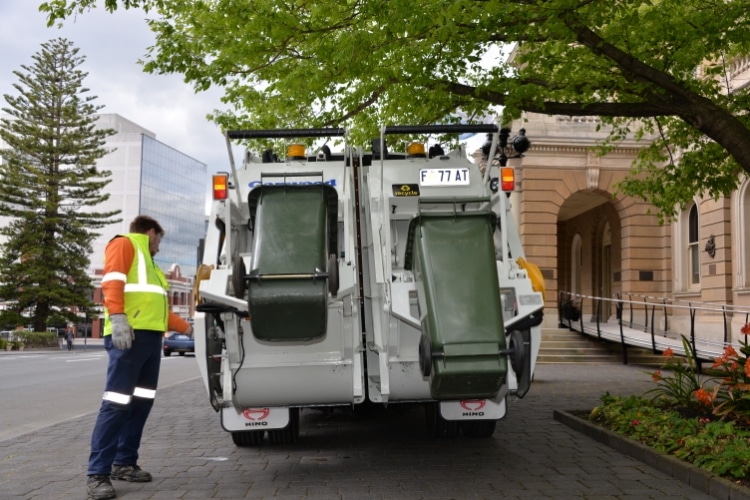 Both Labor and the Greens have expressed concern at the RMF, arguing the funding won't stop production of problematic materials in the first instance and calling for regulatory reform.
"There is still no detail on how demand for recycled content will be supported through meaningful procurement targets and related mechanisms," said Labor's assistant environment spokesman Josh Wilson.
Greens waste and recycling spokesman Peter Whish-Wilson took the criticism further, saying the RMF just won't work. "All the money in the world isn't going to fix the waste crisis if we don't improve the way we recycle," said the Tasmanian Senator. "This means stopping the problem at its source: we need to stop producing so much waste and invest in a 'circular economy'."
He criticised the government's preference for 'voluntary schemes', and called for a ban on single-use plastic products.
"The economic benefits of a circular economy are significant – creating new industries, markets and products; enriching and extending existing value chains; and leading to new revenue streams and the creation of jobs," said LGAT's Stephenson.

"The Local Government Association of Tasmania strongly believes this should be a focus of the state government in a post-COVID recovery environment."
LGAT said their own efforts have been instrumental in pushing for a more strategic approach to these issues in Tasmania and they have welcomed the commitment to establish a container refund scheme and waste levy.
"This is one of the reasons we advocated strongly for the development of the state's waste action plan (which now needs to be resourced for implementation) and why we invested in a feasibility study regarding the establishment of statewide waste arrangements and are engaging with the state government on how we might work more strongly in partnership in this space," concluded Stephenson.
The WA government moved quickly to confirm that it will make available funding of up to $15 million and $5 million of
industrial land to improve local plastic and tyre processing across the state to process these materials, which will be restricted by the COAG waste export bans.
The Waste Management and Resource Recovery Association of Australia (WMRR) said that the key to the success of the RMF will be states matching with new funds as well, not re-badged existing commitments.
"WMRR absolutely welcomes this funding; however, the reality is that Australia has changed significantly since the August 2019 announcement of the export bans and may face difficulties in co-investing while continuing to face the significant impacts of the pandemic," said their CEO Gayle Sloan.
"It is going to be vital that government takes a flexible and robust approach towards co-investment, one that is focused on long-term outcomes and end goals," she said. "We will also need strategic projects fast-tracked, so that we can see the impact on the ground sooner rather than later. To help with this we also need markets developed now for this material."
They urged governments to mandate the use of recycled material in all government infrastructure projects, in order to drive market development of these products.
WMRR lamented the lack of consideration given to mandatory extended producer responsibility (EPR) schemes. "Genuine product stewardship legislation that makes producers responsible for managing what they bring to market is required and we look forward to seeing this legislation," said Sloan. "We should not be allowing packaging, for example, to be downcycled when we have viable packaging remanufacturing operations in Australia. We need government to require producers to use this Australian material and not import from overseas – now is the time to be creating Australian jobs and this is a path towards that."
Legislation to enact waste export bans will be introduced sometime later this year, beginning with a ban on exporting glass waste from 1 January 2021, which had originally been planned to take effect from the second half of 2020. The timeframes for other bans – on exporting mixed plastics from 1 July 2021, tyres from 1 December 2021, single resin and polymer plastics from 1 July 2022, and paper and cardboard from 1 July 2024 – are unchanged.
Source: Tasmanian Times https://tasmaniantimes.com/2020/07/waste-management-boost-before-export-ban/#utm_source=rss&utm_medium=rss&utm_campaign=waste-management-boost-before-export-ban