Father-of-five 'inches from death' as former-in-son slashes his throat
Published: (Updated: ) in Australian News by 1news.info.
Young dad Jarrod Nash has been charged with attempted murder after allegedly attacking his former partner's father outside his Beaconsfield home.
A father of five has described how he feared for his life when his former son-in-law allegedly attacked him with a knife outside his home in Perth's southern suburbs.
Robert Burt claims he came within inches of death outside his Beaconfield home on Friday when Jarrod Nash allegedly slashed his throat after he asked him to leave.
"I felt the handle hit me in the jaw. I immediately felt there was a slice there," he told 9News.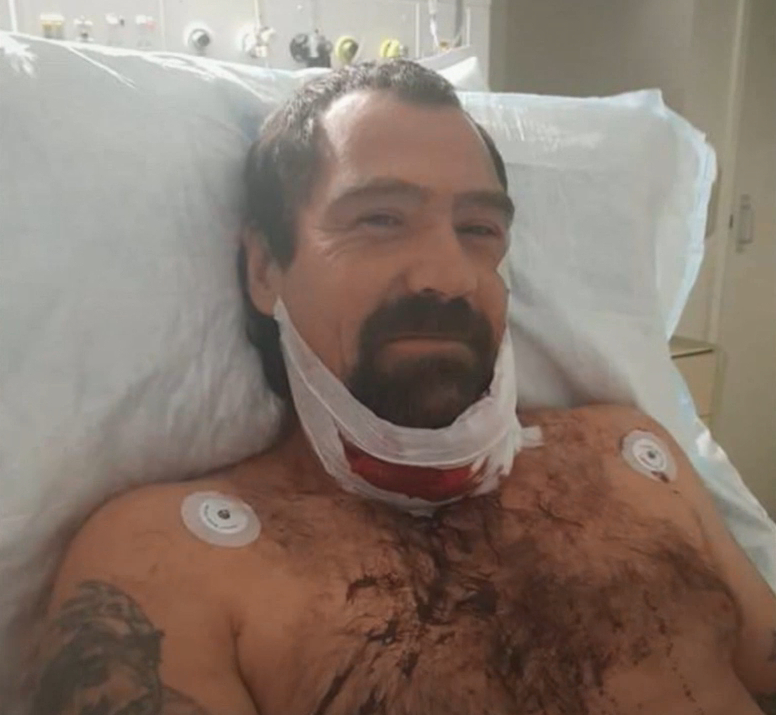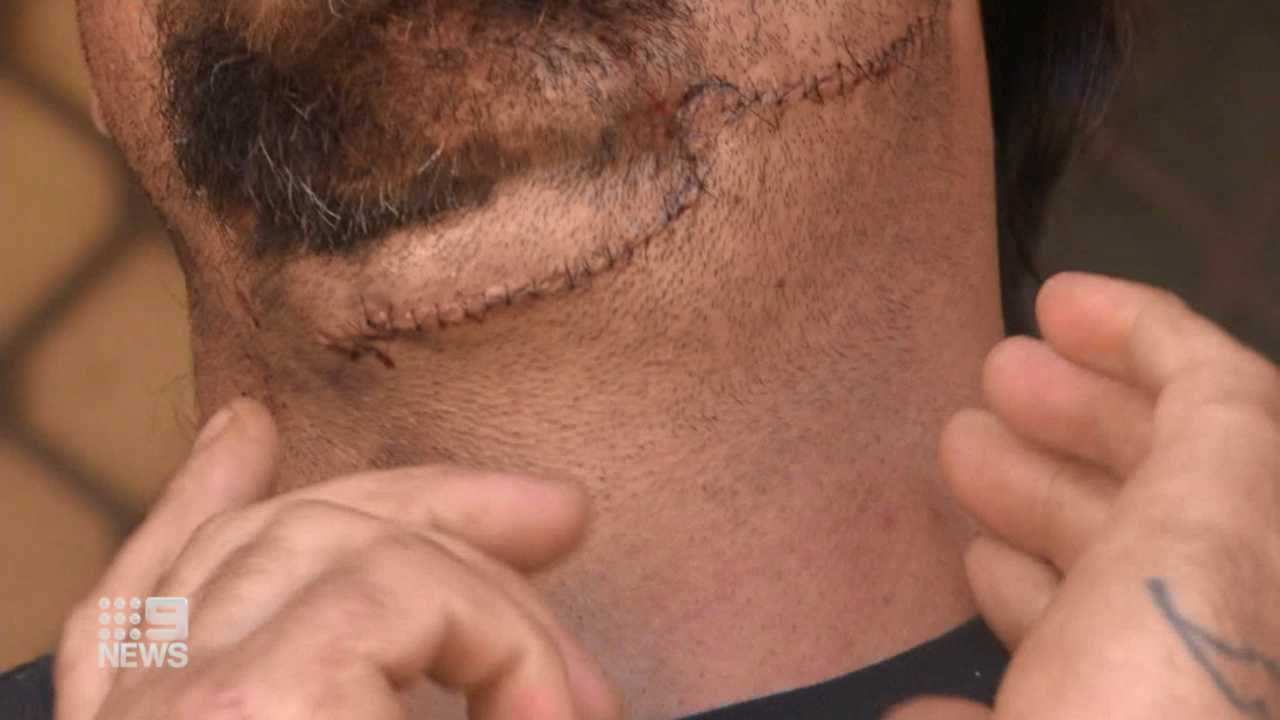 Standing in the street gushing blood, he immediately ripped off his shirt and wrapped it around his neck to stem the bleeding as his wife and young children – who witnessed the incident - rushed to help.
"(Doctors) said it was deep. They said it was bad, and he just missed the jugular. If that had of been cut, there is no way to fix that – I would have been dead," Mr Burt said.
He is now recovering in hospital, having received 60 stitches to his neck and face. Meanwhile, Mr Nash fled following the alleged attack.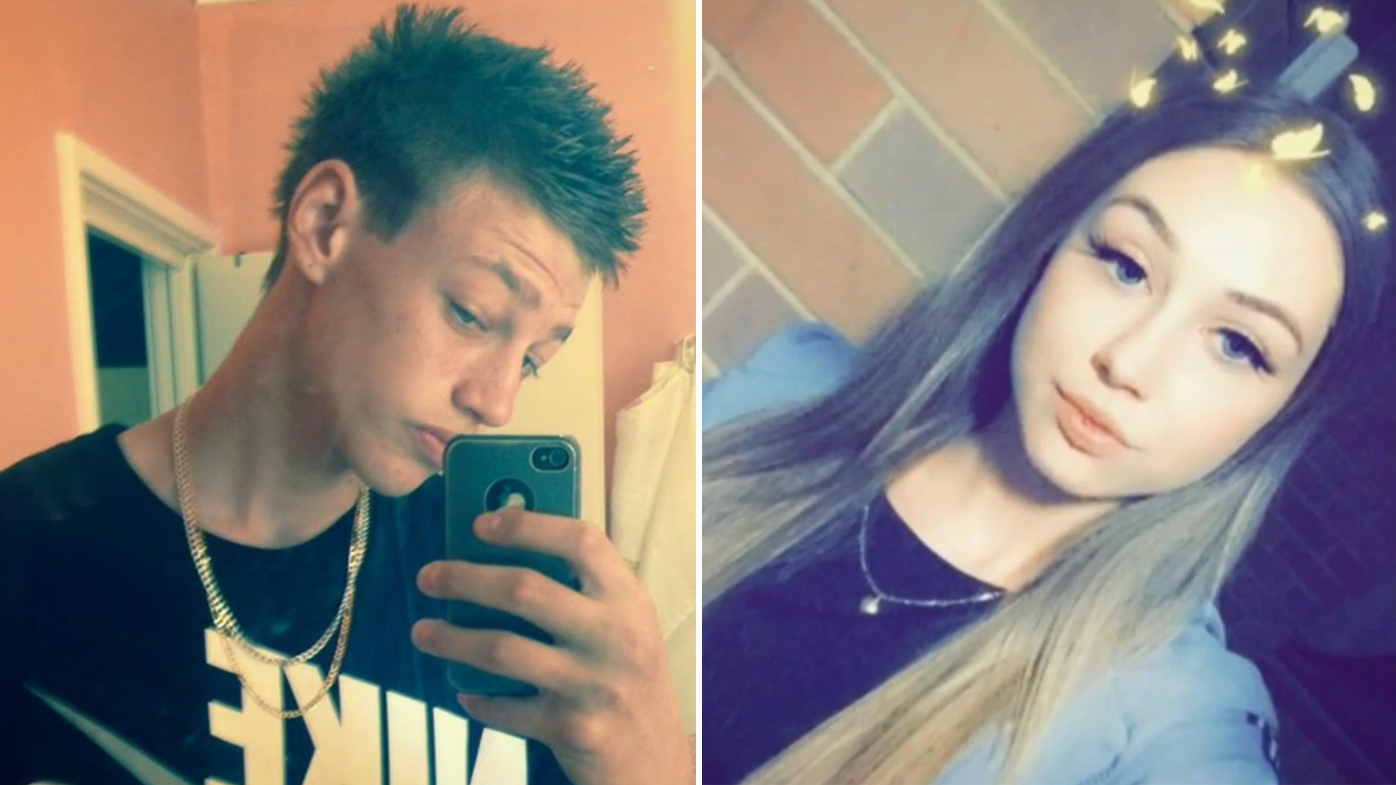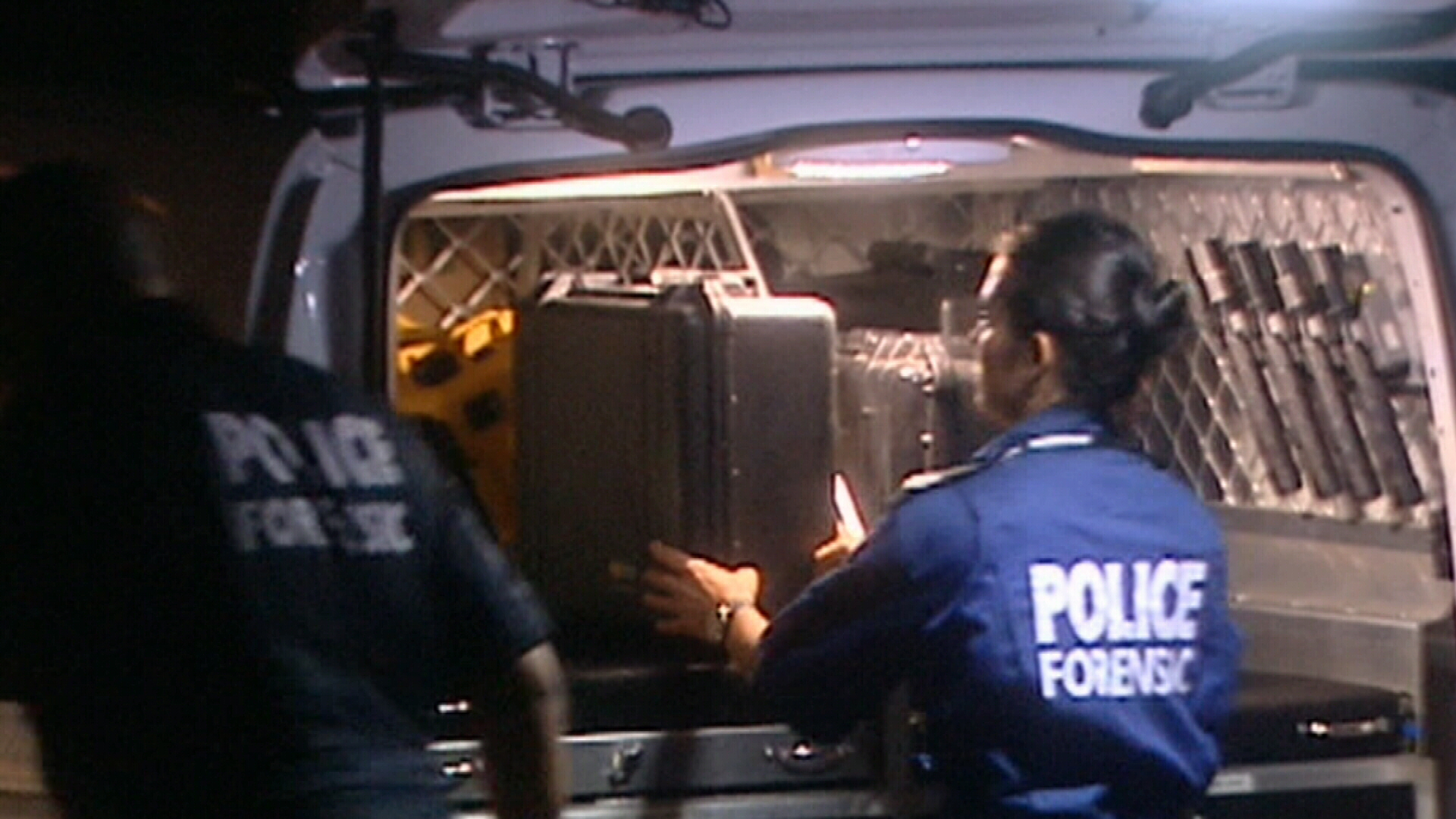 He was found by police in bushland late on Saturday after detectives executed a search warrant at a home in Perth's northern suburbs.
The 23-year-old is the former partner of Mr Burt's daughter, Caitlin, and the father of his three-year-old grandson, Leon.
A day earlier, the young father had breached a court order and willfully damaged the property of his former partner in Spearwood before confronting her father on Friday, police allege.
He has now been charged with attempted murder over the attack on Mr Burt, as well as burglary and criminal damage over the incident on Thursday.
Mr Burt said he is just glad it was him and not his daughter who was injured.
Source: 9News https://www.9news.com.au/national/perth-attempted-murder-charge-after-beaconsfield-man-allegedly-slashed-throat/56379e62-3aa2-4bad-9362-310295cb3379