Victoria's coronavirus cases have ballooned with 324 new local infections recorded today, 217 of them being mysteries.
Victoria's coronavirus cases have ballooned with 324 new local infections recorded today.
The figure is a significant jump from yesterday's 221 cases as health authorities warn infections will continue to soar.
Of the new infections, 107 have so far been linked to known outbreaks and the remaining are 217 mystery cases.
There were 54,242 test results received and 37,604 vaccine doses administered in the past 24 hours.
LIVE UPDATES: Health minister insists 'no delays' in Pfizer talks
https://twitter.com/VicGovDH/status/1435731297264025603?s=20
Despite the surge in cases, the majority of regional Victoria will be freed from lockdown at 11.59pm tonight.
The regions, excluding Shepparton, will be able to enjoy more freedoms, with the hospitality sector, retail, hairdressing and beauty salons and entertainment and community venues reopening.
Regional schools will also return to onsite learning for Prep to Grade 2 students and Year 12 students who live in regional Victoria.
EXPLAINED: The restrictions changing in regional Victoria
Funerals will be permitted for up to 20 people and weddings for up to 10 people, plus those required to conduct the service.
Premier Daniel Andrews yesterday warned the reopening of regional Victoria was not a "Freedom Day".
"It's not a snapback, it's not Freedom Day, it's not 100 per cent of capacity down at the pub," he said.
"If it is, then we will simply see numbers spread and then we'll have to close large parts of regional Victoria down again and perhaps even all of regional Victoria."
Melbourne remains in hard lockdown until vaccination targets are met, with a slight reprieve to the strict restrictions to come once 70 per cent of the state has received its first vaccine dose.
Melburnians have been urged not to visit the regions, Mr Andrews warning police would be patrolling the regional border and fining rule-breakers.
Aged care provider to mandate rapid COVID-19 tests
A Melbourne aged care provider will mandate rapid COVID-19 tests for all visitors from today in an Australian-first.
All visitors to the TLC Aged Care homes across Melbourne and Geelong must return a negative rapid test upon arrival.
Visitors will be made to drive up to a van to take the test and then wait about 10-15 minutes for their results.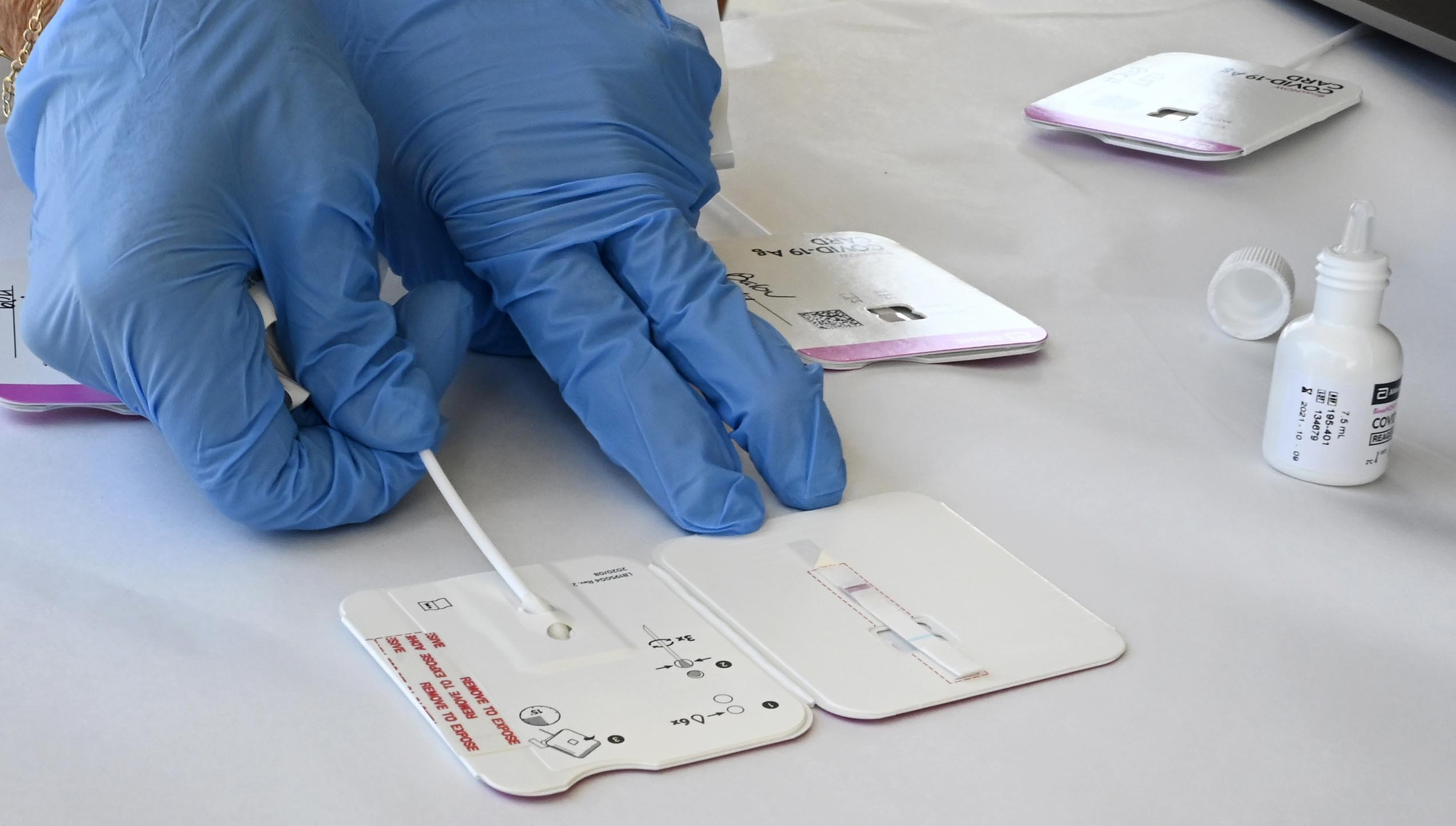 CEO Lou Pascuzzi told Today he believed the mandate was necessary after seeing infections spread like wildfire through aged care facilities in Sydney.
"We realise that despite being double-dose vaccinated for all of our staff back in April and contractors and residents, what we have seen in NSW with outbreaks in 27 homes over 150 residents in hospital, and over 15 deaths - vaccinated and unvaccinated ... we had to do something else," he said.
"This is the solution and mandating it is critical - because if you're not going to mandate it - the odds are the person who doesn't have it as they walk in will have COVID."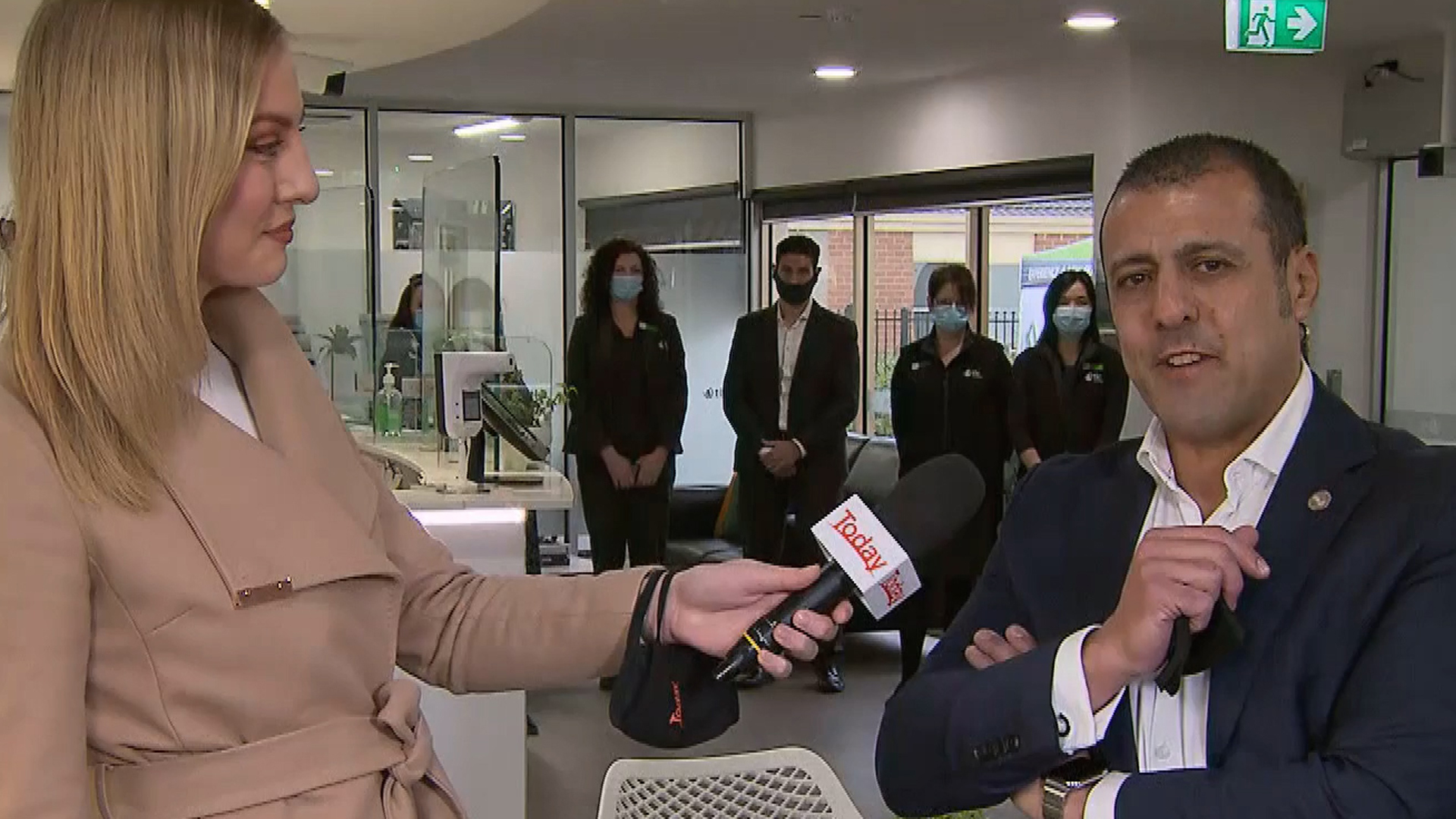 The rapid COVID-19 test is understood to be 95 per cent effective and has been approved by the Therapeutic Goods Administration (TGA) as well as the Food and Drug Administration (FDA) in the US.
READ MORE: Doctors concerned by medical clinic selling drug to fight COVID-19
Staff and contractors who are unable to get the vaccine must take a rapid test before every shift, in addition to a fortnightly PCR test.
The mandate is an added layer of protection for aged care homes as Victoria races towards its 80 per cent vaccination target.
Source: 9News https://www.9news.com.au/national/covid19-victoria-update-latest-covid19-case-numbers-september-9-to-regional-victoria-exit-lockdown/59f0afc5-fbd6-412a-ac1b-ea18dcf19513