An new end date will be announced later this week.
Victoria has recorded 92 new local cases of COVID-19 in the last day, 61 of whom have been linked to existing infections.
More than 51,000 tests were conducted on top of 31,000 vaccinations administered.
Premier Daniel Andrews thanked Victorians who had come forward for a jab, however, he said that there are still far too many cases to be able to leave lockdown on time as planned on September 2nd.
READ MORE: Victoria calls for more vaccines as demand outstrips supply
https://twitter.com/VicGovDH/status/1431745032483004421?ref_src=twsrc%5Etfw
Mr Andrews stopped short on announcing for how long exactly the lockdown will be extended, but said another update will come later in the week.
"Essentially we see far too many cases today for us to be able to seriously consider opening up later on this week," he said.
"Obviously, with almost 100 cases today where many of them remain mysteries, many of them were out in the community during their infectious period, it is not going to be possible for us to be able to open up our Victorian community in just a couple of day's time.
"We will, however, look at all the different options. We don't have advice yet from the Chief Health Officer as to what is possible, what is safe. Later on this week, as soon as we get that advice an decisions are made we will announce them."
Mr Andrews implored residents not to attend work if they feel ill, saying that they will be compensated by the government if they require time off.
READ MORE: NSW records 1218 COVID-19 cases, six further deaths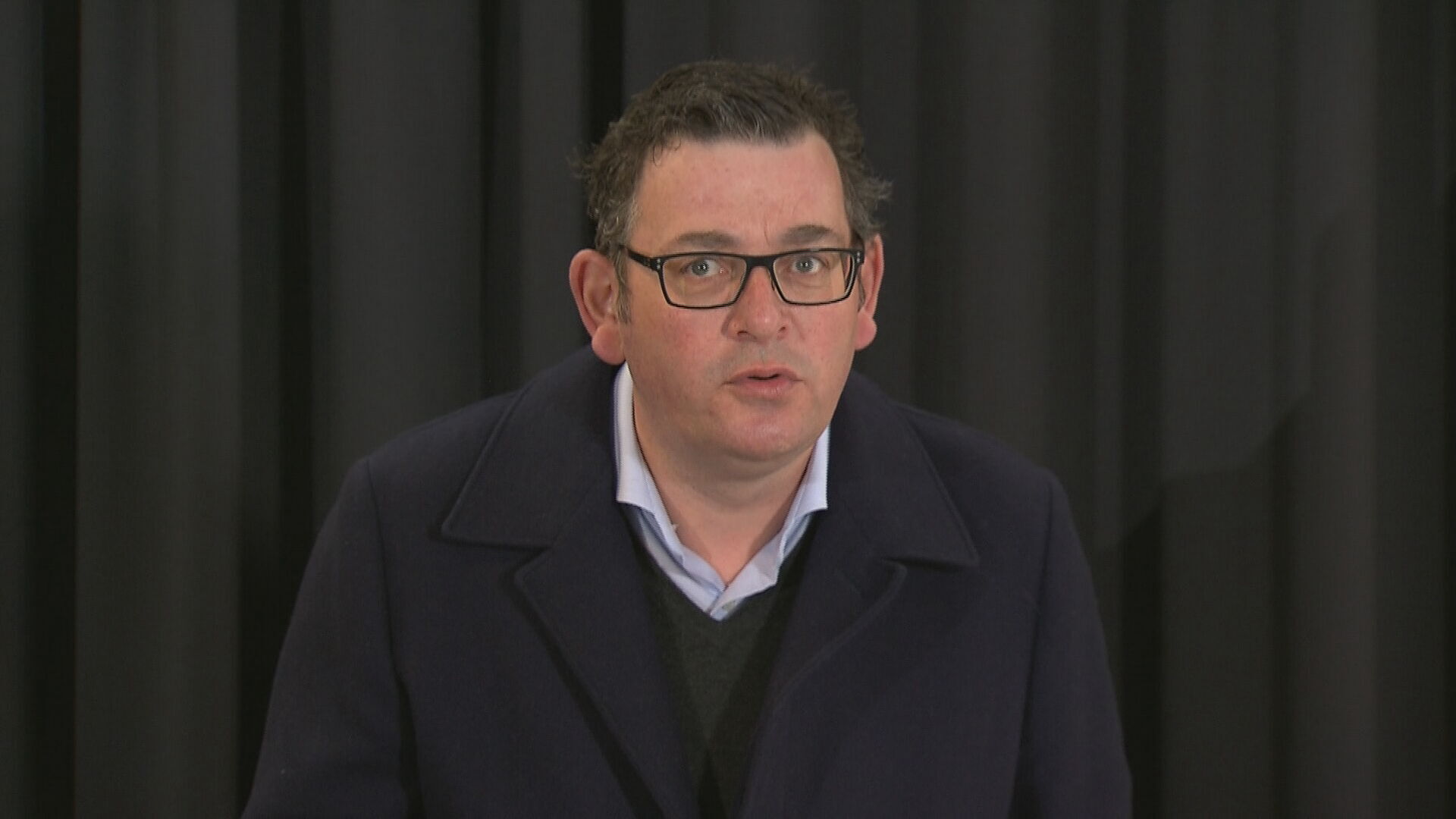 "If you have symptoms for days and days and you convince yourself that it is not coronavirus and that you can safely ignore those symptoms, only to then go and get tested, the chances are it is almost certain you will have infected everybody in your household," he said.
"Now, if getting tested and then isolating for 24 hours while you get the results – and something like 97-98 per cent of test results are back the following day.
"If you are going to miss a shift, if you are not going to be able to work because you are doing the right thing by all of us and you don't have sick leave or annual leave to fall back on, if you are a casual worker, then we will give you $450 no questions asked. We will make those payments very quickly."
There are currently 773 active cases of COVID-19 across the state and of those, 300 are under 20-years-old.
COVID-19 Commander Jeroen said that 171 of the state's active cases are under the age of 10, 131 in their teens and there are roughly 300 between the ages of 20 and 39.
"So the vast majority of cases continue to be amongst the younger members of the society and I particularly appeal to those people in their 20s and 30s, this virus is very active in your age group at this point in time, permitted workers, authorised workers, please be mindful of any symptoms you have and any contact to exposure sites you may have," he said.
"In terms of key clusters of activity, in Shepparton, we now have 94 cases in total, and we have across 37 different households."
Today's update comes after Victorian Health Minister Martin Foley yesterday called on the federal government to send more coronavirus vaccines to the state.
"What we really need is the supply to meet demand now," Mr Foley said.
"We will continue to ask the Commonwealth for more supply because we know that, with every dose of Pfizer, with every dose of AstraZeneca, that we will end up with more Victorians doing their part sooner to get us out of this pandemic."
READ MORE: The real origin of COVID: did it leak from a lab?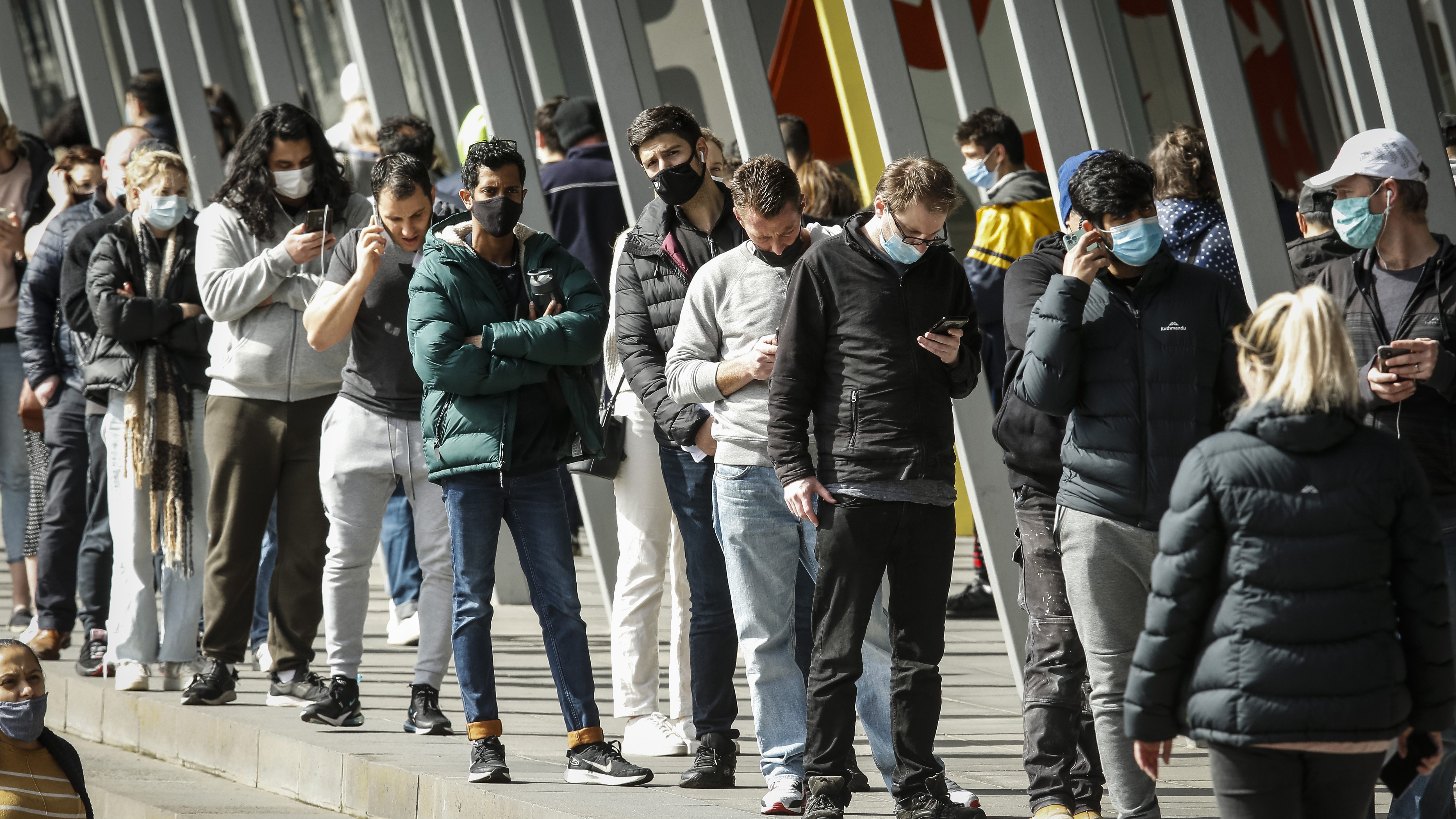 Sixty percent of cases currently active in Victoria are under the age of 30, and there almost 150 cases in children younger than 10.
More than half of the Victorians in hospital with coronavirus are under the age of 50, including one infant.
Yesterday the state recorded 64 new local COVID-19 cases and a record 35,753 jabs.
Source: 9News https://www.9news.com.au/national/victoria-coronavirus-update-sunday-august-29/a3dd7223-2b1d-4c0c-b5fc-850167864d67