Travel ban extension throws hints of travel for NSW residents into doubt
Published: (Updated: ) in Australian News by 1news.info.
Australia's travel ban has been extended until just before Christmas – throwing into doubt hints NSW citizens might be allowed to go overseas sooner.
Australia's travel ban has been extended until just before Christmas.
Health Minister Greg Hunt said nobody can leave the county until at least December 17, extending the travel ban for another three months.
That ban stops Aussies leaving and also bars most non-residents coming in. It also includes cruise ships.
LIVE UPDATES: Queensland accused of 'profound moral failure'
The ban is one of the harshest in the world and is preventing 45,000 Aussies getting home due to limits on numbers allowed to fly in.
However, NSW Premier Gladys Berejiklian says she wants Aussies overseas reunited by Christmas in NSW and her citizens to be allowed to leave after the 80 percent vaccination rate is hit.
At the current rate that would be October 31.
"I stress that at 80 per cent double-dose vaccination, we anticipate allowing our citizens to access international travel and also to welcoming home Australians through Sydney Airport," she said.
"That is something we want to do on behalf of the nation because during a pandemic we can't pretend that we're separate nations within one nation.
"I want to see as many Australians as possible across Australia and those who are overseas join their loved ones in Australia for a happy Christmas."
The ban, in place since March 2020, is extended periodically.
Could NSW residents be allowed to start international travel first?
While the international borders are a federal responsibility, Ms Berejiklian continues to talk up the prospects of travel for her state, which is one of those leading the way on vaccination rates.
Treasuer Josh Frydenberg has also spoken about reopening plans, saying there could be a "conversation" to allow certain states to travel first.
But he maintains the official plan is for all states and territories to hit the 80 per cent before it is allowed.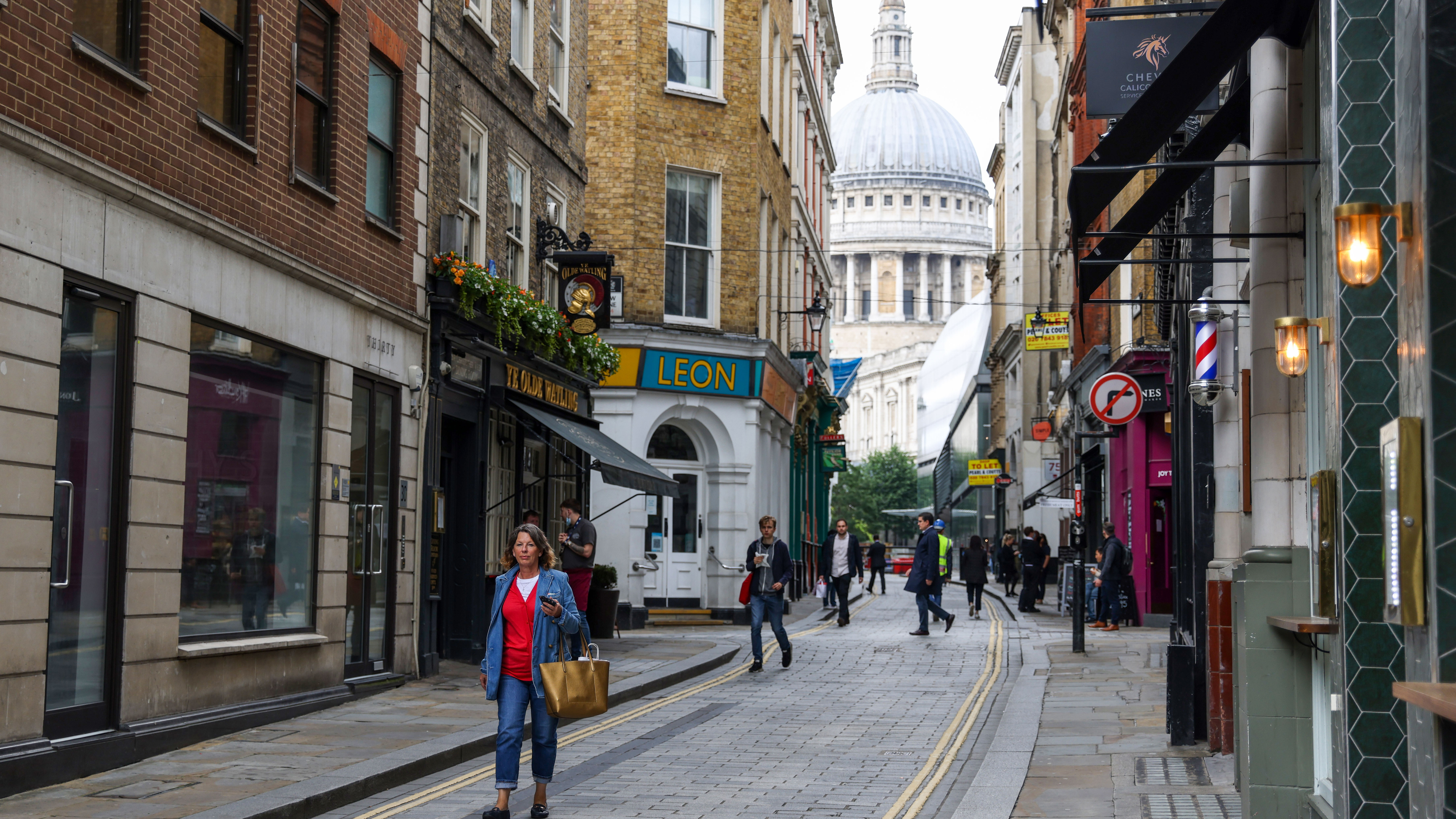 Home quarantine indicated for travel
Prime Minister Scott Morrison has indicated vaccinated Australians will be allowed to go overseas and quarantine at home upon their return once the nation passes 80 per cent fully vaccinated adults.
"Home quarantine needs to be a viable and widespread option for people who are travelling overseas and returning, and indeed people who are overseas and have been vaccinated by the vaccines that are recognised in Australia," Mr Morrison said.
READ MORE: Plan to open up threatens to divide nation
While the vaccination targets are national, Mr Morrison took a dig at states such as WA and Queensland which have harsh domestic border rules, indicating highly vaccinated states such as NSW could perhaps allow international travel first.
There's ongoing rows between leaders of some states who have backed away from the plan.
"In states that aren't locking others out, those states who have moved into those thresholds, there will be opportunity for people to go and travel and return to Australia and quarantine at home," he said.
It has already been agreed nationally to scrap flight caps for returning Aussies at 80 per cent eligible adults vaccinated, which would end hotel quarantine.
But as for Aussies already here being allowed to leave, the latest updates indicate that even vaccinated people will have to do some kind of quarantine - potentially putting off many tourists.
But it's not known how long the quarantine period might be for or what rules might be.
But Mr Morrison did mention restarting Australia's multi-billion dollar tourism industry, plus allowing students and migrants in, was part of the plan.
"It is important, whether it is the tourists, students or skilled workers, the connection with the rest of the world, the trade that comes from that, all of that is essential to Australia's future prosperity in whatever state you live in this country," he said.
Qantas wants to fly overseas in December
Qantas said it is planning to restart international flights in mid- December.
The airline says it plans initially to fly to places with high vaccination rates such as the UK, US, Singapore, Canada and Japan.
While boss Alan Joyce may be keen to get planes in the air amid a multi billion dollar loss, many rules need to change to allow this.
The national carrier hasn't flown passengers internationally except on reparation flights since March 2020.
Other airlines have continued to fly to and from Australia, though in smaller numbers.
However, a travel ban has been extended until December 17 so a take off for Qantas is unlikely before then - at least.
READ MORE: Qantas could move direct flights to London from Perth to Darwin but WA Premier says its 'outrageous'
Quentin Long, founder of Australian Traveller Media has also all but dashed hopes Aussies could be going overseas at Christmas.
"My heart, my dreaming says it's a 50/50 per cent chance but my head unfortunately says it's a 30 per cent chance on travel returning by Christmas," he told Today.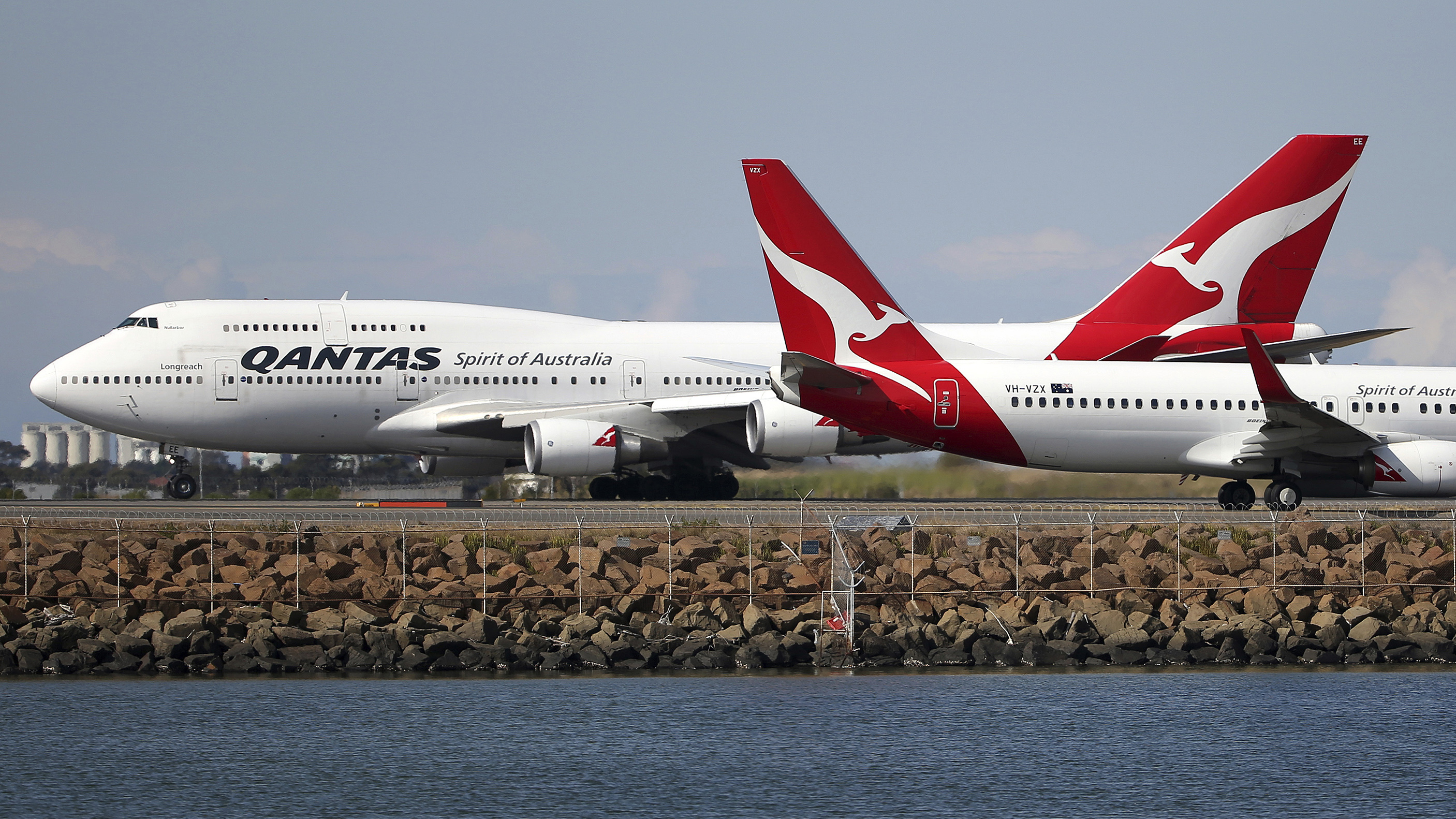 When will Qantas resume international flights?
Mr Long said more details about Qantas, as well as other airlines flying as normal will become clear in the next few months.
"I would probably say wait a couple of weeks to see what happens," he said.
"By November we will have a much better idea."
READ MORE: There are now 43,000 Aussies trying to get home
Mr Long said he thought travel was more likely by January or February 2022, noting the government needs to put in protocols.
Key would be removing that ban and establishing any need for quarantine for vaccinated people, or establishing home quarantine which is currently under trial for a small few in South Australia.
"Buried in Qantas's announcement is we will not commence flights until they stop quarantine coming back into this country," he noted.
"For that to happen, we need to have international guests allowed to travel to this country and we need to know what are the protocols, the laws, and how that will work and what can we expect and then we communicate that the world and get that machinery of getting people here and that is a long, long road to recovery."
However CEO of Flight Centre Australia Graham Turner was more positive.
"We have to open up sometime," he told Today.
He said he thought people from Victoria and NSW especially might be able to travel before Christmas.
"I might be being overly optimistic," he added.
Qantas, in its plans, indicated nations with lower vaccination rates would come later - Hong Kong in February, Phuket, Ho Chi Minh City Bali, Jakarta, Manila, Bangkok, and Johannesburg in April.
RELATED: Qantas plans restarting international flights despite $1.7 billion loss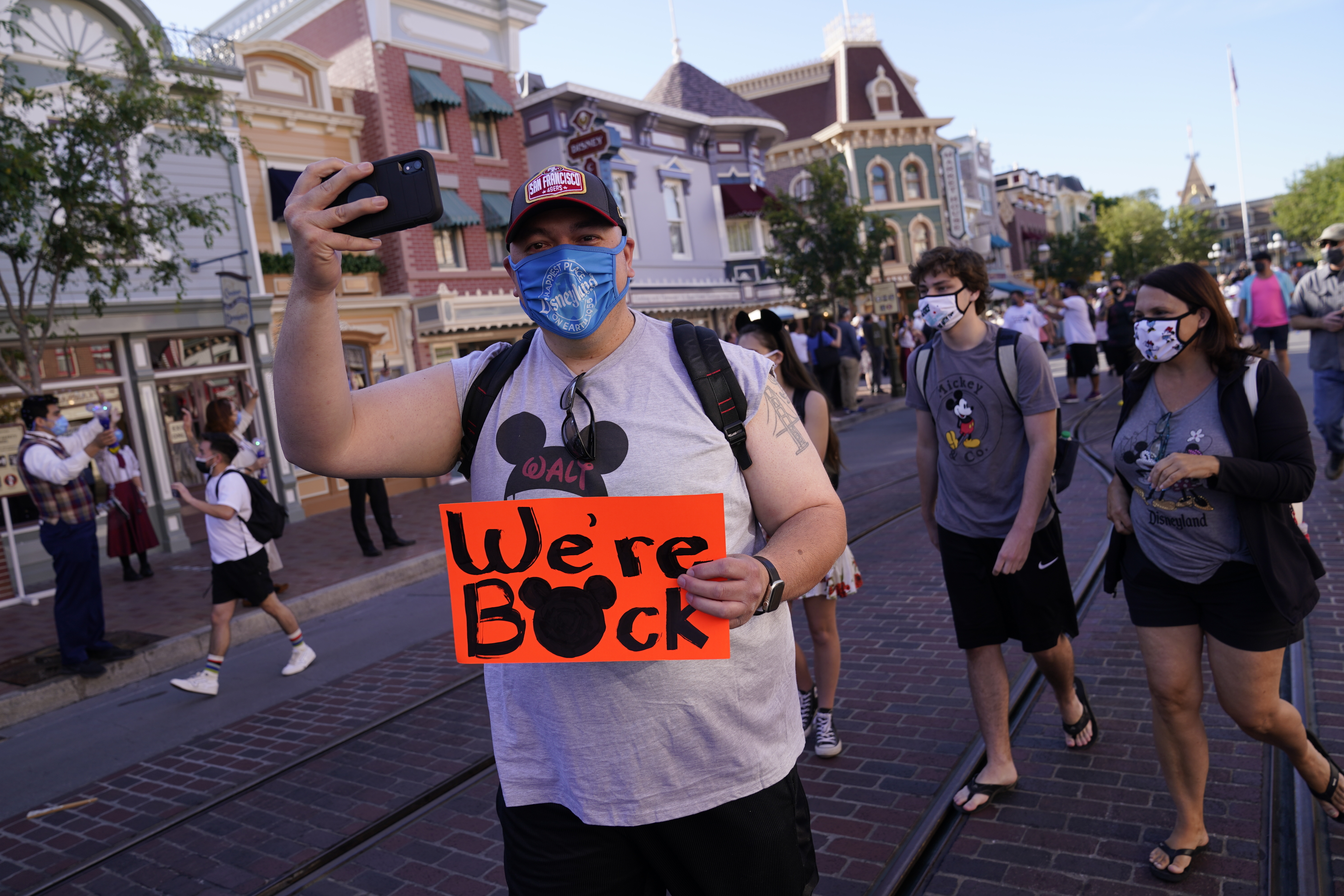 Australia's travel ban explained
An international travel ban - one of the harshest in the world, was slapped in place at the start of the pandemic.
Anybody coming in, which is limited to citizens and PRs and immediate family, with a few exemptions, must do hotel quarantine which costs over $3000 each.
Just over 2500 passengers in total are allowed a week - NSW has just slashed arrivals by half- and all must test negative before getting on a plane, plus do hotel quarantine.
That rule needs to lift to allow people to leave the country and return again without permission.
And that will only be triggered by vaccination rates of 80 percent.
Even then it's unclear when completely free travel in and out for all will be allowed amid the ban, now in place until December 17.
When will Australia reach 80 per cent vaccinated for international travel?
At 80 percent vaccinated, also known as Phase C under the government's plan, caps on vaccinated Australians returning will be abolished altogether.
Only around 2250 a week are allowed in.
That will return to 6000 a week once the 70 per cent target is reached, and be scrapped at 80 per cent.
Australia is currently at 35 per cent fully vaccinated, but projections do predict all areas will reach the target by the beginning of December.
The Prime Minister has said at 80 per cent point there will be a gradual reopening of "inward and outbound international travel with safe countries".
A travel bubble with Singapore has continually been mentioned, but it's not known if only travel to limited countries will be allowed or if Aussies can travel onwards to other places.
Morrison said a country would be considered "safe" if it had the "same sort of vaccination levels as Australia" along with "proportionate quarantine".
Meanwhile, there are almost Aussies overseas 45,000 who have told officials at DFAT they want to come back who are desperately waiting for travel returning to normal.
RELATED: Australia reaches new vaccine milestone with 20 million coronavirus doses administered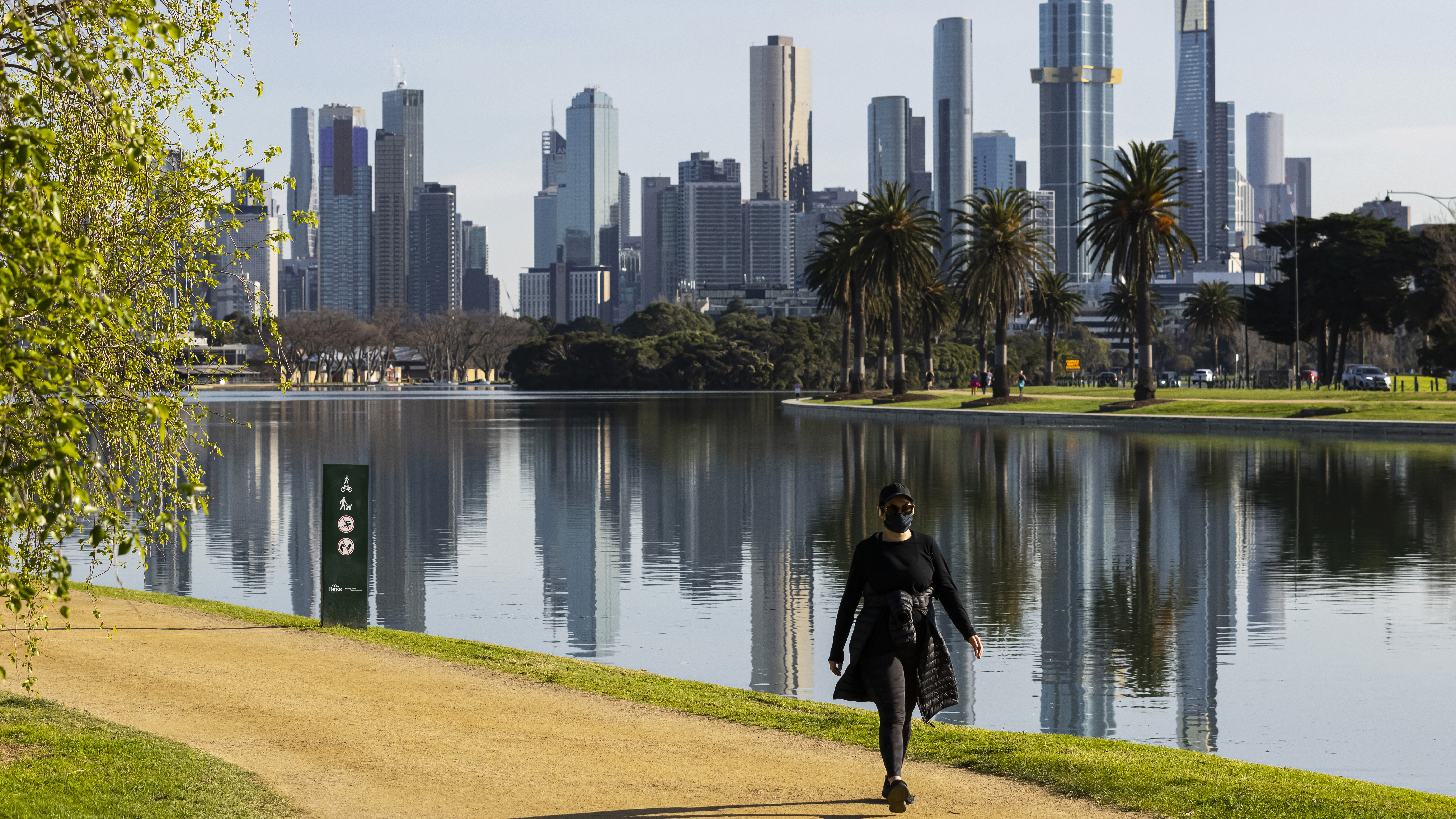 Will Qantas require a vaccine passport?
Qantas is expected to rollout out an international health pass, dubbed a vaccine passport, for passengers.
The IATA Travel Pass, which is in the final development stages, can securely store customers COVID-19 test results and vaccine information, uploaded directly by testing labs to be shown to health officials and airline staff before a flight.
Qantas is already giving away points to vaccinated people and offering prizes.
When can we travel overseas again?
While no official announcement has been made, paperwork from the Federal Budget papers in May, 2021, indicated mid-2022 will be the date travel will be running again more normally.
It said: "The rate of international arrivals will continue to be constrained by state and territory quarantine caps over 2021 and the first half of 2022".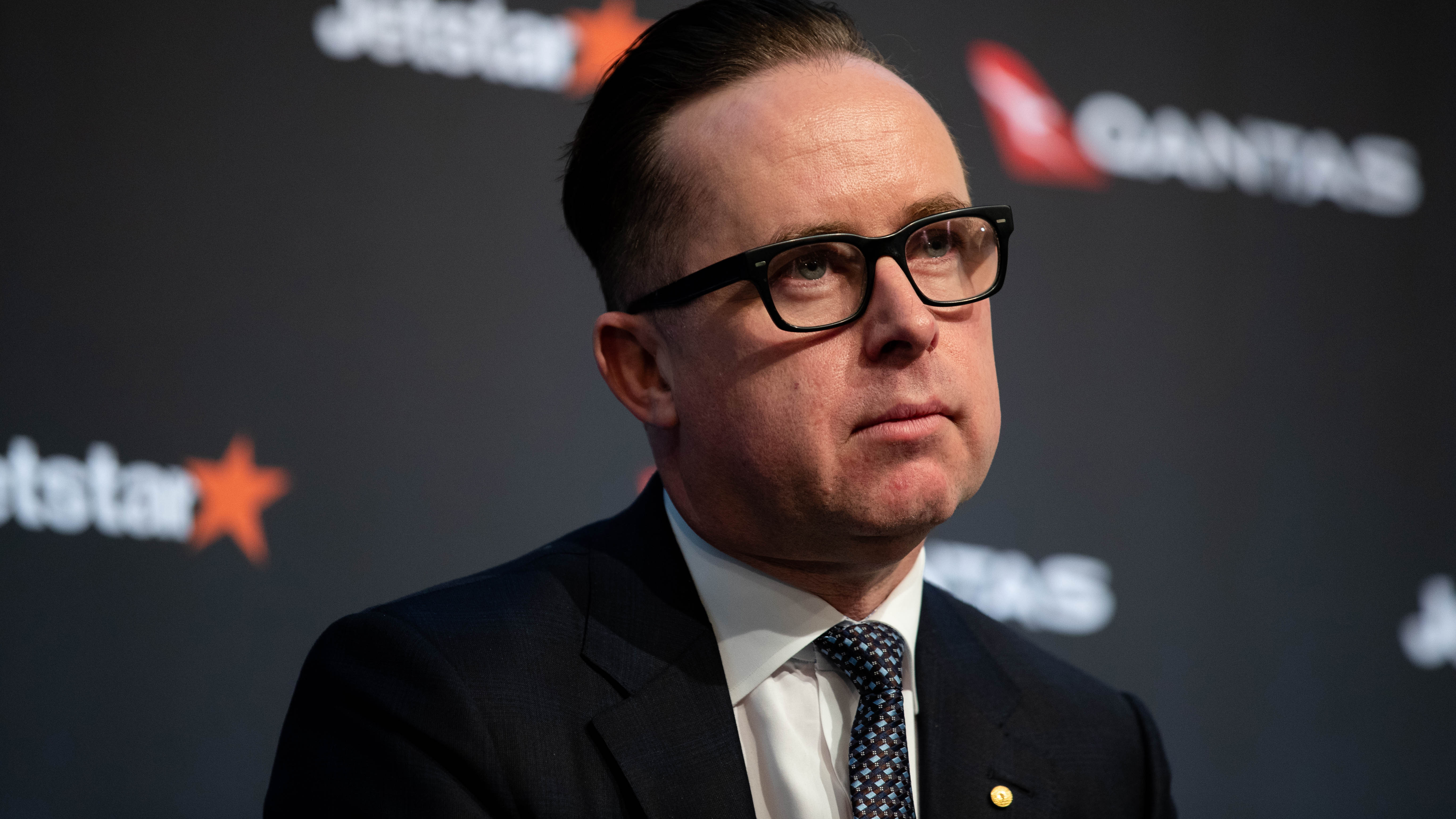 International travel exemptions - how to get one?
Australians have been banned from travelling overseas since March 2020.
The nation has the harshest travel rules in the world.
But there are exceptions.
When it comes to leaving, you can apply for an exemption from Home Affairs.
The official reasons allowed are: If travel is in response to the pandemic, for work, for medical treatment, for a "compelling reason" for more than three months, which must be declared in a statutory declaration, for "compassionate or humanitarian grounds" or if it's in the national interest.
Last year around 11,000 people a month were given permission to leave.
But it's hard to return due to the limits on numbers.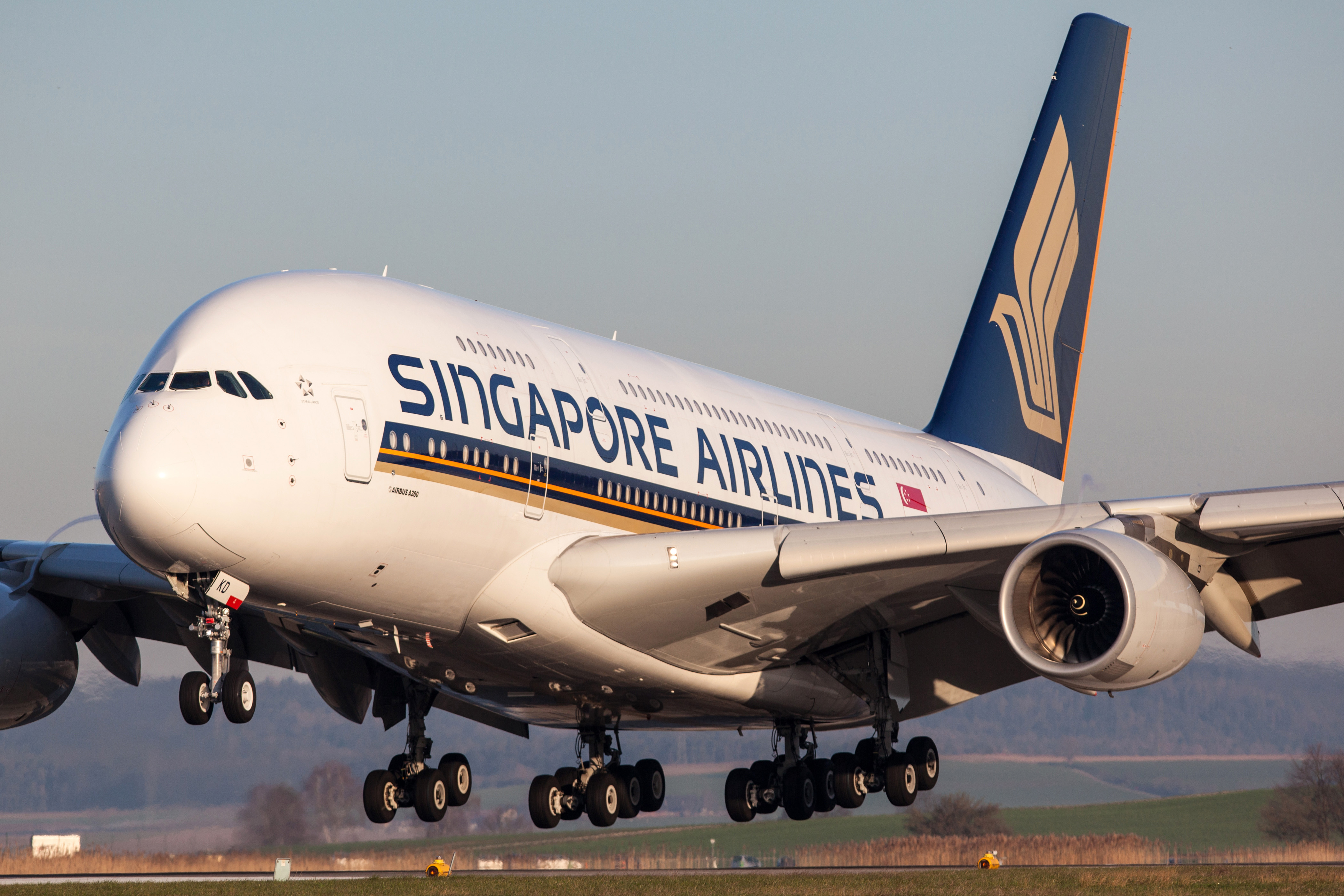 Who can come to Australia?
Meanwhile, in the opposite direction, officially, only Aussies, permanent residents, and their 'immediate family', classed by the government as de facto and spouses plus children can come to Australia.
Parents are not included.
Travel remains difficult and expensive.
Mandatory, 14-day hotel quarantine on arrival costs from $3000 each, or $5000 for a family- even if people have been vaccinated.
Repatriation flights have been running on top of commercial services - which remain limited from many countries.
But the DFAT facilitated flights, which land at Darwin with quarantine at the old mining camp at Howard Springs, are not free, with tickets costing around $1500 at least.
However, celebrities and professional athletes have sparked outrage by being allowed to come and go.
Plus, Australians who normally live overseas can also come for a visit and leave again.
Diplomats, seasonal workers recruited from the Pacific, and people on 'Business Innovation and Investment visas' are also exempt, Home Affairs said.
People on temporary visas, such as migrant workers, are also barred from entering - even if they lived here when the borders closed but were overseas.
People are also allowed to apply to come if they have a "critical skill" of if travel is in the "national interest," or if they have "compassionate and compelling reasons".
The UK has put Australia on its 'green' travel list which in theory allows Brits to come - even though they're not allowed in.
Students are also currently barred apart from through trial schemes to get them back, with Australia losing billions.
A total of 230 were allowed in March 2021 - in comparison to 60,000 normally that month in the previous year.
When will travel restrictions end?
There are growing calls that Australia needs to move away from having zero cases and reopen the border once more people are vaccinated.
The official plan put this changing at 80 per cent eligible adults vaccinated.
Source: 9News https://www.9news.com.au/world/coronavirus-international-travel-ban-when-can-australians-travel-overseas-again-border-restrictions-explainer/48d23c46-66ac-4a22-a27d-294a152bdd82