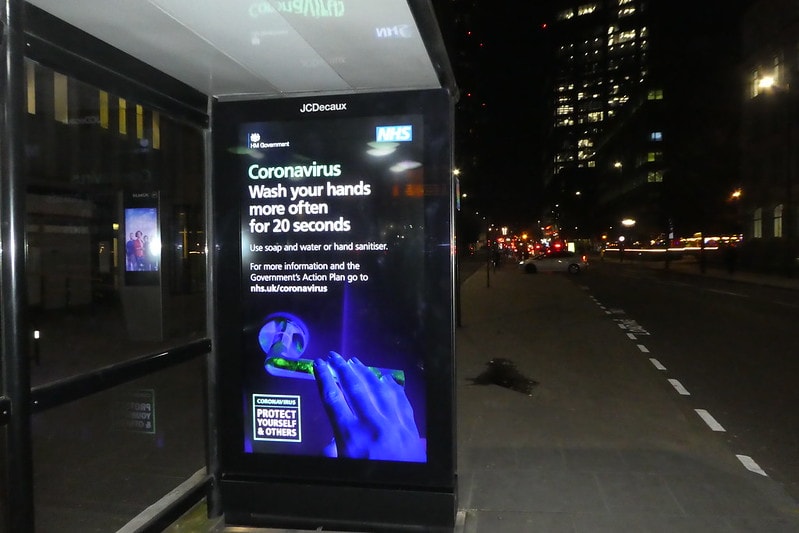 UTAS has declared that if 'local transmission' of coronavirus occurs it will move to online delivery of teaching to the greatest extent possible.
The promise after Tasmania's third case was detected in a woman in her thirties. All three persons were infected while overseas.
In a letter to staff and students, Vice-Chancellor Rufus Black said the woman had travelled to Australia from South America via New Zealand and arrived in Hobart on Sunday 8 March from Sydney aboard Jetstar flight JQ727 which landed about 10.20pm.
The woman also informed Public Health Services that she visited UTAS' Sandy Bay Campus on Monday 9 March. She was at the Morris Miller library between 9.30am to 5.30pm. She was also on the Sandy Bay campus on Tuesday 10 March. She attended the Morris Miller Library between 8.30am and 12.30pm and she also briefly visited Lazenby's café during that time.
"There is no need for the University to close or clean any of the settings above their normal routine," Dr Black said.
UTAS advised that the risk to any other member of the public who was at these venues at the same time is very low.
Anyone who was at these venues at the above times who is feeling unwell in the 14 days after they were there should contact the Public Health Hotline on 1800 671 738.
In the case of moving to more online teaching, Dr Black also said that the university would adopt "a model to rotate people to work from home where possible and careful management of those circumstances where people need to work on campus."
He said he understood levels of anxiety and urged people to go about their lives as normal.
Pandemic
The World Health Organisation stated that they have been assessing this outbreak around the clock and "are deeply
concerned both by the alarming levels of spread and severity, and by the alarming levels of inaction."
"WHO therefore have made the assessment that COVID-19 can be characterised as a pandemic."
Four new countries reported cases in the past 24 hours, with the global total now 118 326 confirmed (4627 new) with
4292 deaths (280 new). A growing outbreak in Spain saw their number of cases leap from 1014 to 1639 in just a day.
Italy remains the hardest-hit European country with another 977 cases and 168 deaths.
Australia's own total rose from 92 cases to 112, although the death toll remains at 3.
WHO clarified that describing the situation as a pandemic does not change their assessment of the threat posed by the virus. "It doesn't change what WHO is doing, and it doesn't change what countries should do."
They also declared that they believed it was a pandemic that could be controlled.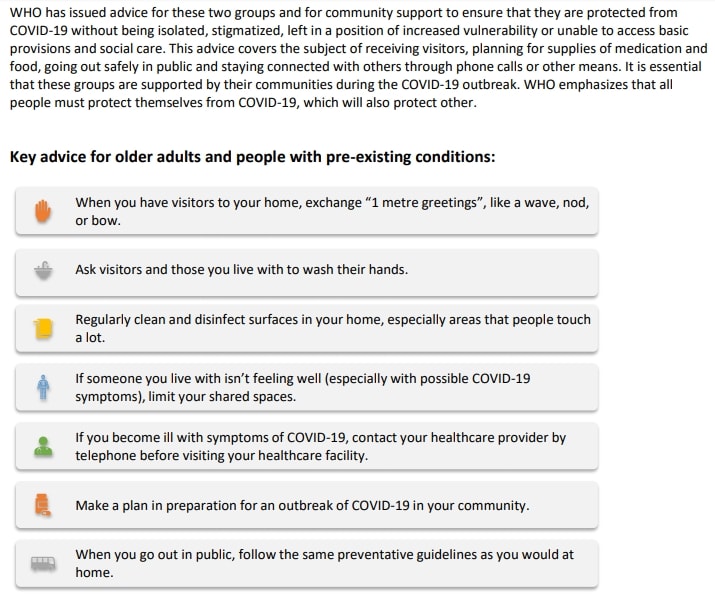 Crisis response
Meanwhile money is set to rain down a coronavirus-affected economy with both the federal and state governments announcing stimulus packages.
The Tasmanian government will deliver its response next week.
Their announcement came a day after the Morrison government launched a range of measures in response to the crisis. Their approach includes both an economic stimulus package and a health component.
Health measures include a new Medicare service for people in home isolation or quarantine, as a result coronavirus, to receive health consultations via the phone or video such as FaceTime or Skype. The telehealth service will help contain the spread of the virus and it will be bulk-billed at no cost to patients. The service will be available from Friday 13 March.
To support GPs and pharmacies, the government will fast track the rollout of electronic prescribing across Australia with funding of $5 million.
The national triage phone line will be expanded with an additional $50.7 million in funding, operating 24/7 to provide advice to patients. The free-call hotline will advise people on the best course of action depending on their symptoms and risks. Medical staff will direct people to the nearest hospital or respiratory clinic, or advise them to stay home and self-monitor, or contact their GP.
People who are not severely ill with COVID-19 – 80 per cent of people will have a mild illness – will be directed to GPs or a network of well-resourced GP-led respiratory clinics.
The government is investing $206.7 million for up to 100 dedicated respiratory clinics. The Primary Health Networks will co-ordinate with the AMA, RACGP and states and territories to identify areas of need. Tasmanian locations have not yet been announced.
$101.2 million is being allocated to educate and train aged care workers in infection control, and enable aged care providers to hire extra nurses and aged care workers for both residential and home care. Additional aged care staff will be available for deployment to facilities as needed, where an urgent health response is required and to provide extra support for staff and training.
Economic package
The federal government announced a $17.6 billion plan as the Australian economy as the world deals with the significant challenges posed by the spread of the coronavirus.
The stated focus is "on keeping Australians in jobs and helping small and medium sized businesses to stay in business."
The package has four parts:
supporting business investment
providing cash flow assistance to help small and medium sized business to stay in business and keep their employees in jobs
targeted support for the most severely affected sectors, regions and communities;
household stimulus payments that will benefit the wider economy
"The measures are all temporary, targeted and proportionate to the challenge we face," the Prime Minister said in a statement. "Our actions will ensure we respond to the immediate challenges we face and help Australia bounce back stronger on the other side, without undermining the structural integrity of the Budget."
Specifics include $700 million to increase the instant asset write off threshold from $30,000 to $150,000, and $3.2 billion for  accelerating depreciation deductions. These measures start today.
$6.7 billion will go to boost cash flow for employers with a minimum payment of $2,000 for eligible small and medium-sized businesses. $1.3 billion is for small businesses in the form of a wage subsidy for the jobs of around 120,000 apprentices and trainees
$4.8 billion to provide a one-off $750 stimulus payment to pensioners, social security, veteran and other income support recipients and eligible concession card holders. Around half of those that will benefit are pensioners. The payment will be tax free and will not count as income for Social Security, Farm Household Allowance and Veteran payments. There will be one payment per eligible recipient. Payments will be from 31 March 2020 on a progressive basis, with over 90 per cent of payments expected to be made by mid-April.
Tasmania could conceivably benefit from $1 billion to support those sectors, regions and communities that have been disproportionately affected by the economic impacts of the coronavirus, including those heavily reliant on industries such as tourism, agriculture and education. This will include the waiver of fees and charges for tourism businesses that operate in commonwealth national parks. It will also include additional assistance to help businesses identify alternative export markets or supply chains. Targeted measures will also be developed to further promote domestic tourism.
The overall package was described as 'a shocking fail by Morrison' by Australian Council of Trade Unions Secretary Sally McManus. "A $40/day allowance for casuals will not remove the financial penalty for workers to self-isolate," she explained. "This means many people will work. We must do everything to contain the virus to save lives. This response is dangerously inadequate."
Tasmanian needs
Labor have called for fast tracked investment in upgrading the Burnie Port.
Labor Leader Rebecca White said the State Government must advocate strongly for funding to flow to the northwest from the Federal package, or include the port in its own state stimulus package.
"The Federal Government is right now looking for projects to invest in to stimulate the economy as coronavirus continues to affect many sectors," she said. "We're calling on them to invest in the Burnie Port.
"It's a key strategic infrastructure project that would deliver benefit right now to key industries but also support future economic development across the northwest coast and the rest of the state."
Ms White said if the Federal Government does not allocate funding to the port, Peter Gutwein must prioritise it in the stimulus package he will announce next week.
Labor wanted to see dredging that would allow passage for bigger ships to get more product off island more quickly, and accommodation to be made for cruise ships to berth alongside cargo vessels.
The post UTAS On Notice, Stimulus Money Rains, WHO Declares Pandemic appeared first on Tasmanian Times.
Source: Tasmanian Times https://tasmaniantimes.com/2020/03/utas-on-notice-stimulus-money-rains-who-declares-pandemic/#utm_source=rss&utm_medium=rss&utm_campaign=utas-on-notice-stimulus-money-rains-who-declares-pandemic