Four people have been charged after US police found a four-year-old caged and unresponsive in Missouri.
Four people in southern Missouri have been charged in connection with severe malnutrition and physical abuse of a four-year-old boy who had to be air-lifted to a Kansas City hospital in critical condition after being kept in a wooden crate.
The situation involved a month-long investigation by the Stone County Sheriff's Office.
Four people living in the Billings, MO, home where the abuse allegedly happened have been charged with felony endangering the welfare of a child with serious physical injury.
READ MORE: Dad admits killing baby after cries interrupted video game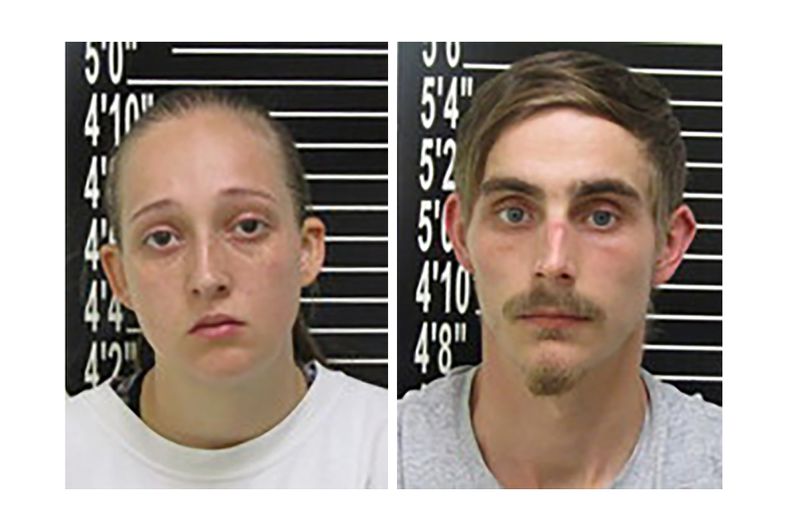 The following suspects are all being held in the Stone County Detention Centre on $50,000 each: Dessa A. Barton, 26 W. Dalton McLendon, 26 Katherine Kost, 53 Richard A. Hilliker, 52.
The investigation began after someone called 911 on November 6 to report that a four-year-old boy was unresponsive at the home.
Emergency medical crews transported the boy to Cox South Hospital nearby, then air-lifted him to a Kansas City hospital in critical condition.
READ MORE: Childcare worker charged over alleged assault of boy with a disability
Those medical crews told law enforcement that the boy had suffered multiple injuries that were consistent with physical abuse, along with extreme malnutrition, according to a statement released by the Stone County Sheriff's Office.
During the course of a subsequent investigation, detectives on November 25 discovered at the home a wooden crate constructed of pallets, which they believed was used to cage the boy for extended periods of time.
Source: 9News https://www.9news.com.au/national/us-news-four-year-old-found-caged-in-wooden-crate-in-missouri/d852c73f-3aae-4793-98e3-1e17daadc236