Three more Sydney students have coronavirus
3 min read
<p>Three students at two Sydney high schools have been diagnosed with coronavirus, just a few km from the one where a student tested positive last week</p>
Three more Sydney high school students have been diagnosed with coronavirus.
A boy and a girl, who are both in Year 10 at St Patrick's Marist College in Dundas, in the city's north-west, have tested positive for the illness, it has been confirmed.
A Year Seven student at Willoughby Girls School has also this morning been diagnosed.
Her mother is of Iranian background and NSW Health is working to see who she might have been in contact with.
NSW Health Minister Brad Hazzard confirmed the three new school cases, telling parents both schools will close for at least a day.
"In the last half hour to an hour it was confirmed we have two at St Patrick's Marist and those are two year ten students, one boy one girl and at Willoughby Girls High School we've had confirmation," he said.
"When you have cases at a school it gives cause for concern, we want to move as quickly as possible."
He confirmed NSW Premier Gladys Berejiklian visited the school last month.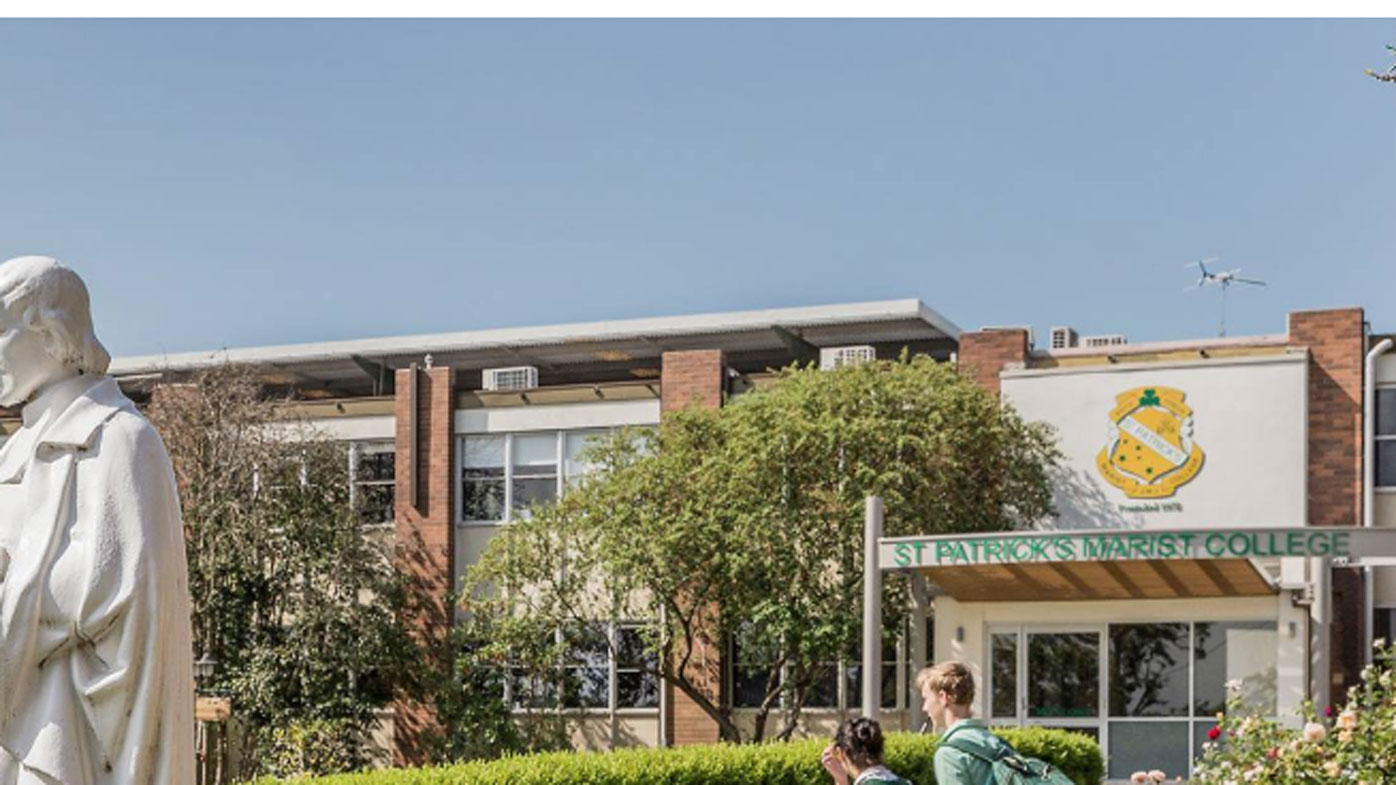 He said two men in their 50s have also been diagnosed.
Both appear to have contact with previous cases, he said.
The new school cases follow the diagnosis of a student at Epping Boys High School last week, which has seen dozens of students who had close contact with him put in quarantine for two weeks.
READ MORE: Coronavirus: When China sneezes the world catches a cold
READ MORE: Everyday habit increases risk
The Epping student's mother worked at Ryde Hospital, where a doctor was earlier confirmed to have the virus.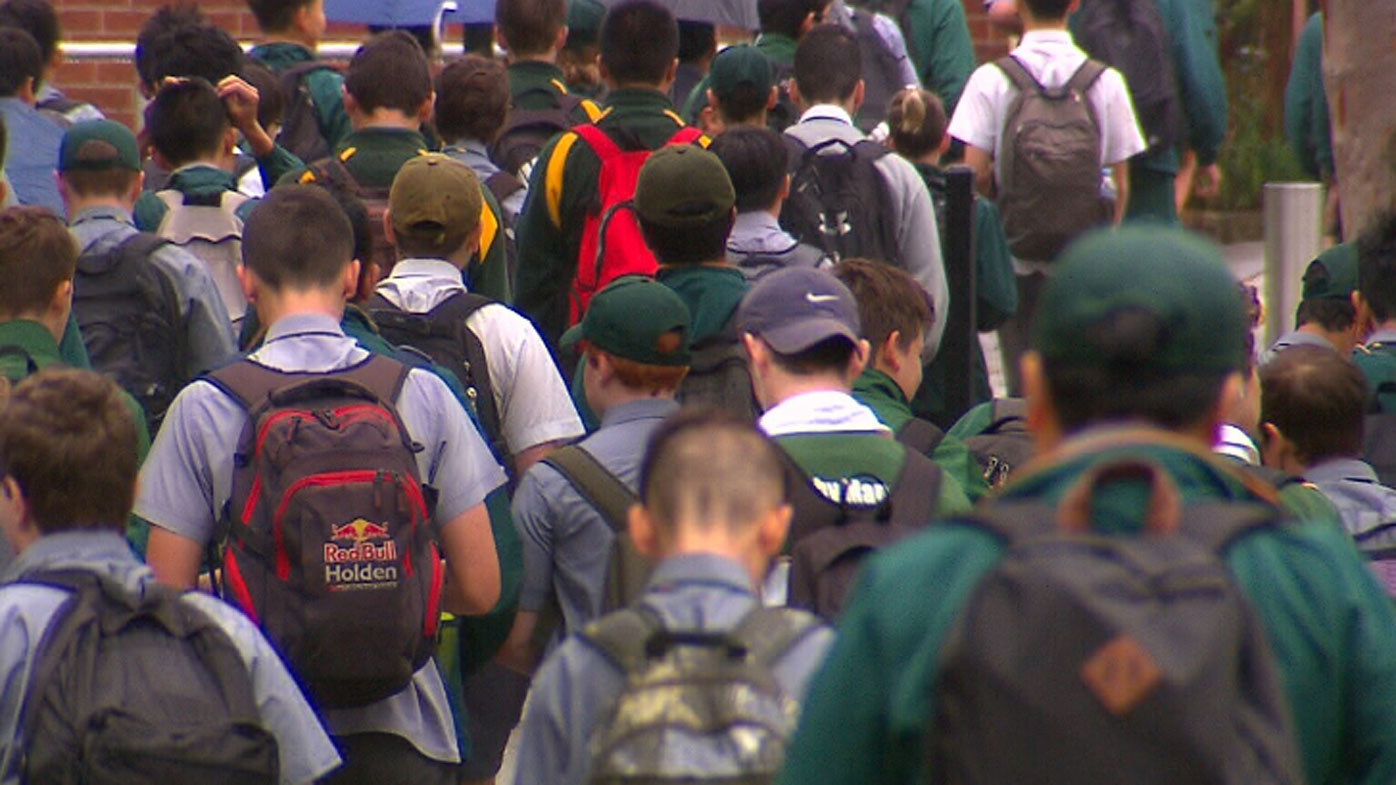 St Patrick's Marist College is less than 10 kilometres away from Epping Boys High.
The school will close tomorrow, and students are being sent home immediately, Assistant Principal Matthew Paton said in a statement.
NSW Health is now working to identify students and staff who have had close contact with the confirmed cases.
"Two students in Year 10 at St Patrick's Marist College Dundas have tested positive to COVID-19 (coronavirus)," the school said.
"Parents and carers are requested to collect students as soon as possible and the school will be closed on Tuesday 10 March.
"Limited supervision is available for students who are unable to be returned home today with reduced interaction between students.
"As soon as we became aware of this, we immediately began working very closely with the Director of Public Health Unit and Catholic Education Diocese of Parramatta to ensure the health and safety of all students and staff are maintained."
Australia's death toll from coronavirus rose to three over the weekend, as authorities struggle to trace new cases emerging across the country.
Meanwhile, there was a mixed response at the Epping school, where most students returned today.
Almost 70 people who had close contact with the diagnosed student stayed away, but classes resumed for the rest after Friday's closure.
One father said he had no worries about the school reopening.
"I'm comfortable. We're relying on the leadership from the school and the health authorities. We cannot overreact with these things," Obeid Hamid said.
Annie Ngu said she was unsure whether to take her son to school.
"I am up and down, I don't know. I'm a bit scared. Hopefully it will be fine," she said.
In the latest measure to stem the spread of the virus, health bosses said online consultations for patients suspected of having the virus could start as early as this week.
Federal Health Minister Greg Hunt said the latest victim, an 82-year-old man, picked up the virus from the infected aged care worker in her 50s at BaptistCare's Dorothy Henderson Lodge in Macquarie Park.
Source: 9News https://www.9news.com.au/national/coronavirus-latest-two-nsw-students-st-patricks-marist-college-sydney/bffe367e-bd1a-4160-823c-c863ecd43e4a