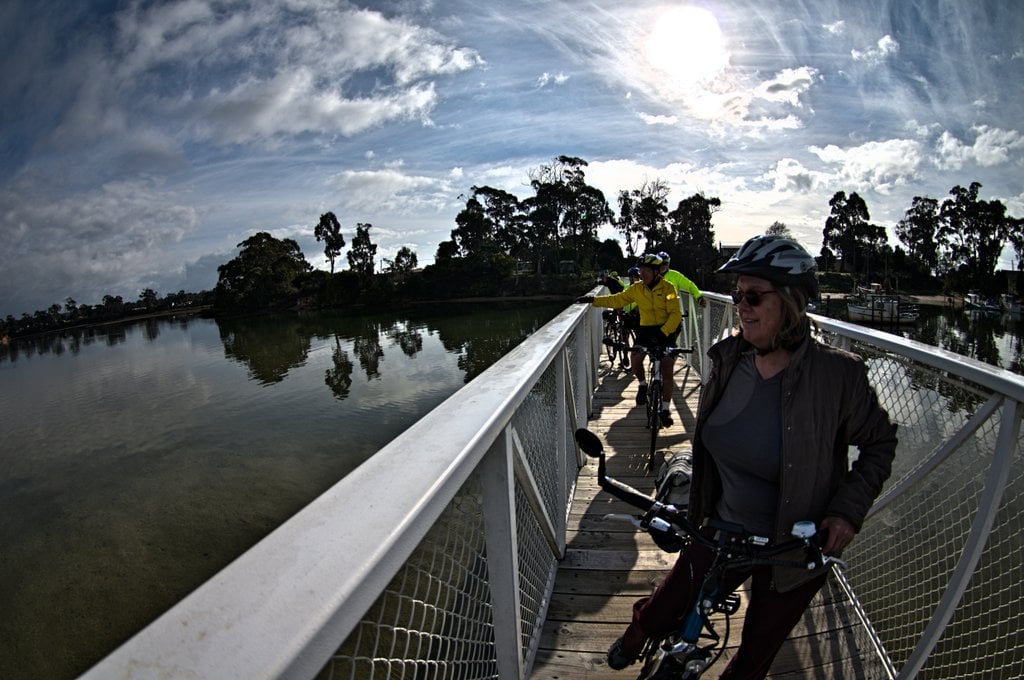 Now is the right time to finish the missing sections of the NT Coastal Pathway, say Labor and BNT.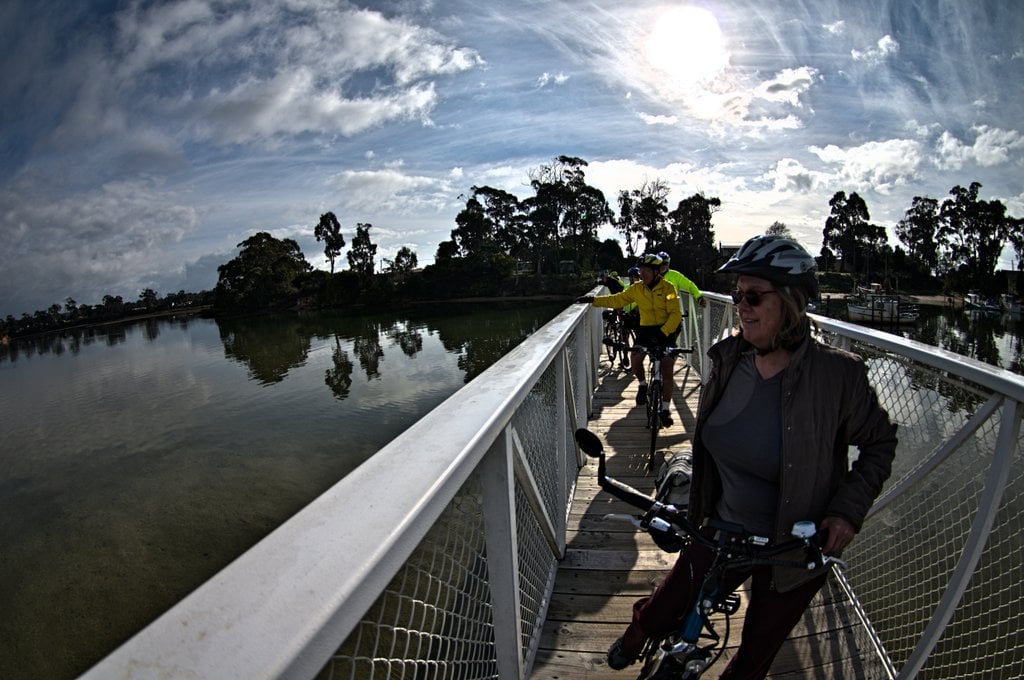 Bicycle Network Tasmania (BNT) has backed Labor's call for the north-west coastal pathway to be fast-tracked as new bike paths help build employment as well as a healthier community.
Tasmanian spokesperson Alison Hetherington described the pathway as 'an ideal stimulus project, as it could contribute to employment while helping locals stay healthy and get around.
"Since the start of COVID-19 restrictions, bicycle shops have reported more people buying new bikes and fixing old bikes, and we're seeing more people of all ages out riding," she said.
"We should be seizing the moment by building more safe places for people to ride."
"In Victoria, multi-day paths like the Murray to Mountains and Great Victorian Rail Trails attract thousands of riders every year, supporting local accommodation, food, arts and tourism businesses," said Hetherington. "The added benefit for locals is that the pathway would also provide a transport link between towns, helping them ride to work, school and shops, to save money and stay healthy."
Earlier Labor Leader Rebecca White said communities in Tasmania's north-west were hit harder for longer by COVID-19 and the region now needs significant targeted investment in local infrastructure projects.
"The outbreak in the north-west and the associated extended lockdown period means the impacts have been deeper and will be felt for longer than in other parts of the state," White said.
She said Labor's Recovery Package identifies the Coastal Pathway as a project of regional importance that would deliver immediate and longer-term social and economic benefits.
"The project would provide short-term construction jobs, and also long-term economic development opportunities in tourism and small business creation," White explained. "It would also deliver improved health, liveability and transport outcomes for people in the north-west."
Local, state and federal governments have committed to funding four sections of the pathway, but Labor is calling for additional investment to fast track completion of the entire pathway.
The Cradle Coast Authority has identified the pathway as a project of regional importance, and included it in their Regional Investment Framework. Regional councils have also backed the project with funding support.
"We'd like to see the state government work constructively with all local stakeholders to resolve significant delays to not only get the project back on track, but accelerate it," said Braddon Labor MP Anita Dow. And the government needs to instruct TasRail to do the same."
"This project will provide an outstanding piece of community infrastructure and connect more than 85,000 residents between Wynyard and Latrobe."
On 4 June 2020 Premier Peter Gutwein announced some funding for the section of the Coastal Pathway between Wynyard and Cooee, with an allocation of $12 million. It was part of a 'construction blitz' list of infrastructure announcements.
A national plan to accommodate cycling demand
Meanwhile BNT's parent body Bicycle Network has called on all levels of government to provide funding for bike paths as part of their COVID-19 responses in their six-month Pedalling to a Better Normal plan.
$904 million bike riding stimulus package would use pedal power to safeguard our health, create jobs and improve the spending power of Australians as we work our way out of the COVID-19 crisis.
$370 million would be invested in 750 kilometres of shovel ready adaptable bike lane projects, $525 million on bike riding incentives including a paid ride-to-work scheme and tax rebates for new bicycles, and $9 million on programs to encourage and support children and less experienced bike riders.
Bicycle Network CEO Craig Richards said that Australian governments have done a great job minimising the lives lost through COVID-19 and that now is the time to focus on creating a better normal.
"In the coming months, as our focus turns to saving jobs, it would be a tragedy if we wasted that sacrifice by people returning to overcrowded public transport or choking our streets with more single-use vehicles. The humble bicycle provides the answer to Australia's transport problem," said Richards.
Australians have taken up bike riding during lockdown in unprecedented numbers.

Bicycle Network's counts have shown increases of up to 270% on key bike paths, while bike shops dubbed bikes 'the new toilet paper' as sales went through the roof.
"The window is open to make the most of this once in a generation opportunity. If we act now we can convert a significant number of Australia's 3.5 million recreation bike riders into everyday riders by providing better places to ride, incentivising bike riding and unifying our laws that recognise the importance of people riding bikes," added Richards.
BN say the rest of the world has invested in bikes as a way out of the crisis. Cities such as Berlin, Montreal, Bogata, Paris and Athens have begun installing hundreds of kilometres of pop-up bike lanes and countries such as France, Italy and England are providing incentives to ride.
The locations of 750 kilometres of bike lanes are already set in local government bike and transport plans. Bicycle Network's plan calls for the building of these bike lanes to be brought forward.
Source: Tasmanian Times https://tasmaniantimes.com/2020/07/fast-pedal-nw-coastal-pathway/#utm_source=rss&utm_medium=rss&utm_campaign=fast-pedal-nw-coastal-pathway