They Said It – More Of This Week's Media Releases
5 min read
<p><img width="946" height="586" src="https://tasmaniantimes.com/wp-content/uploads/2020/01/SamDevil.jpg" alt=""></p> <p>container deposit scheme (CDS) – Senator Helen Polley (ALP) berated the state government over the apparent slowness of the introduction of a CDS, whereby a deposit is paid when buying a packaged drink and a refund is made when the container is returned. "The Hodgman overnment has said they intend to introduce a CDS in Tasmania […]</p> <p>The post <a rel="nofollow" href="https://tasmaniantimes.com/2020/01/they-said-it-more-of-this-weeks-media-releases-5/">They Said It – More Of This Week's Media Releases</a> appeared first on <a rel="nofollow" href="https://tasmaniantimes.com/">Tasmanian Times</a>.</p>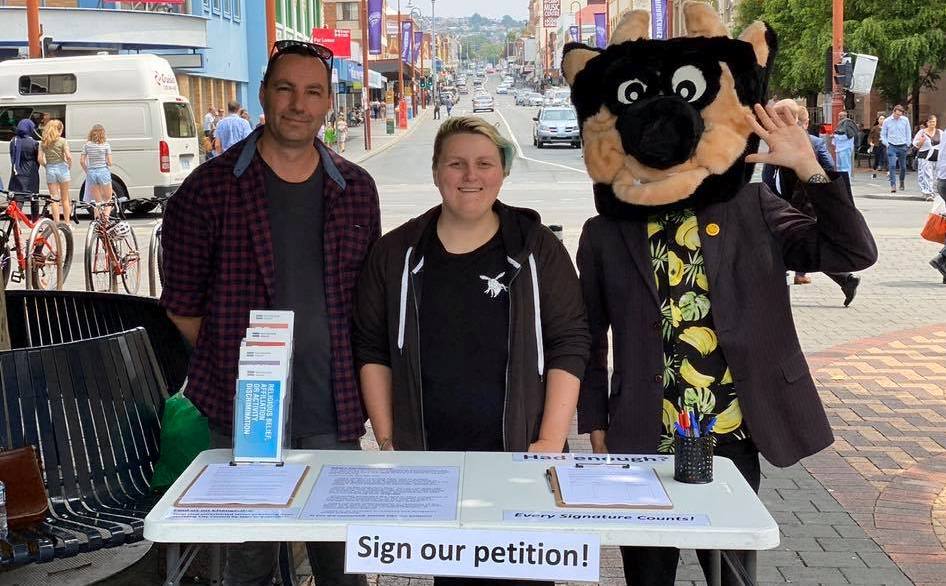 container deposit scheme (CDS) – Senator Helen Polley (ALP) berated the state government over the apparent slowness of the introduction of a CDS, whereby a deposit is paid when buying a packaged drink and a refund is made when the container is returned. "The Hodgman overnment has said they intend to introduce a CDS in Tasmania by 2022, but they have not provided any detail around how the system would work or what obligations would be placed on producers and what opportunities consumers would have?" Senator Polley said. Drink containers currently account for around 41 per cent of litter by volume in Tasmania. Glass bottles and aluminium cans are expected to be included in the scheme with a 10 cent deposit. South Australia, New South Wales, Queensland, the Northern Territory and the Australian Capital Territory have CDSs.
bushfire smoke – AMA President, Dr Tony Bartone, said that the findings of new bushfire smoke research will provide people with better knowledge of prevention measures and empower doctors with better clinical solutions to care for communities affected by future extreme bushfires and other air quality emergencies. He was referring to $5 million funding for research into both the physiological and mental health impacts of prolonged exposure to bushfire smoke on people and whole communities. "The lack of clinical and public health research evidence about the long-term impacts of the kind of exposure to hazardous air we have seen in the last few months makes public education challenging," he said. "The AMA supports research that builds on existing knowledge on air quality and human health, in particular research on the impact of the 2019-20 bushfire crisis."
religious discrimination bill – Hobart residents concerned about extra protections for street preachers under the federal government's Religious Discrimination Bill have formed a new group called Devils in the Detail to collect signatures on a petition. Spokesperson for Devils in the Detail, Samuel Mazur, said "We are not against the idea of outdoor preaching itself, but we want councils to retain their current and existing right to limit street preaching to particular places and times, and for street preachers to be subject to some level of oversight." The group is complaining that street preachers can be nuisances to shop staff and customers, and derogatory to minorities. They are collecting signatures for their petition in the Elizabeth St Mall, Hobart, on Tuesdays and Fridays. Read their full statement.
prisons – the Tasmania Prison Service is in crisis because the Liberals under Premier Will Hodgman have jailed hundreds more people without a corresponding increase in the numbers of correctional officers, according to the United Workers Union. "The Liberal Government has failed correctional officers and lied to the public about the difficulties officers face trying to manage a greater number of prisoners with insufficient staff and resources," said UWU spokesperson Janette Armstrong. "Minister Archer has shown no concern and failed to acknowledge the crisis in our prison system. She should take this opportunity to apologise for misleading the community and disrespecting Correctional Officers with her denial of incidents over the holiday period, and for the chronic understaffing and workplace health and safety issues that have worsened under her and Will Hodgman's leadership."
violence in schools – Shadow Minister for Education Josh Willie referred to figures released under Right to Information law that show violence and suspensions in Tasmanian schools are at worrying levels. "More than one in eight Grade 8 students were suspended at our schools last year and all of the high school formative years have worryingly high suspension rates," he said. "Students missing school, and those affected by bullying or violence, suffer not just short-term consequences, but in some cases lifelong impact. Action is needed now to reduce this harm." According Roger Jaensch, Acting Minister for Education and Training, suspensions relating to bullying and physical harassment of students in Tasmanian state schools have more than halved over the past four years, from 282 to 116. Physical abuse of teachers has decreased since 2018, from 169 to 164.
Lake Malbena vandalism – the Greens called for illegal tracking cutting on the shores of Lake Malbena in the Walls of Jerusalem National Park to be investigated. Conservationists discovered areas joining Lake Malbena with Lake Kita that had been cleared with a chainsaw. "There are many questions that need to be answered about this illegal clearing," demanded Greens leader Cassy O'Connor. "There is no justification for delay in investigating this serious offence and crime against nature inside the Tasmanian Wilderness World Heritage Area."
cable car DA – the saga took another twist when Hobart City Council made a decision on the additional information supplied earlier this month by the Mount Wellington Cableway Company. The information – to support a June 2019 Cable Car Development Application (DA) – was deemed 'insufficient in quality and scope to warrant the commencement of the public consultation and assessment process'. Issues unaddressed included traffic impact, geotechnical assessment, sewage treatment and management of bushfire risk. "Given the failure of the proponent to do some of the ground work required to prepare a DA this decision comes as no surprise and is welcome," said Vica Bayley, spokesperson for ROCC. The phone number listed on the MWCC website did not answer when called by Tasmanian Times for comment. Council's summary of the project is here.
Hodgman resignation – much was said! Scroll down our report for some of the reactions.
---
If your organisation has a media release or statement on any Tasmanian issue, please send it us at statements@tasmaniantimes.com. Letters to the Editor are also a good way to let us know your thoughts: letters@tasmaniantimes.com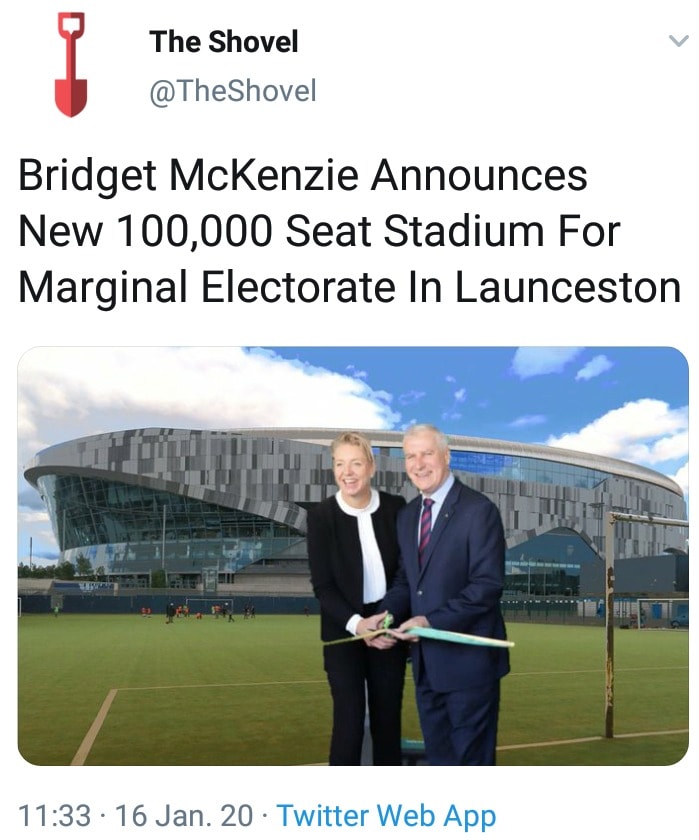 The post They Said It – More Of This Week's Media Releases appeared first on Tasmanian Times.
Source: Tasmanian Times https://tasmaniantimes.com/2020/01/they-said-it-more-of-this-weeks-media-releases-5/#utm_source=rss&utm_medium=rss&utm_campaign=they-said-it-more-of-this-weeks-media-releases-5