NSW has recorded 1164 new locally acquired cases of COVID-19 and three new deaths in the 24 hours to 8pm last night.
NSW has recorded 1164 new locally-acquired cases of COVID-19 and three deaths in the 24 hours to 8pm last night.
The total number of cases in NSW since the beginning of the pandemic is 26,820.
Premier Gladys Berejiklian said the change of season and the rate of vaccination should bring hope for residents.
"Being the last day of winter, I can safely say that we're looking forward it a better spring than we did winter," Ms Berejiklian said.
Ms Berejiklian also revealed 67 per cents of the adult NSW population had now had their first COVID-19 vaccine dose.
LIVE BLOG: New coronavirus strain spreading across seven countries
The Premier again flagged that when the state reaches 80 per cent double dose vaccinations, international travel will be back on the cards.
"While 70 per cent double dose gives those of us vaccinated freedoms, 80 per cent double dose allows us to look at international travel, welcoming home all Australians," she said.
"How wonderful would it be to welcome back all Aussies who want to be reunited with their families by Christmas.
"NSW will step up to support that cause and that case and I stress to everybody the importance of vaccination."
READ MORE: Five COVID-19 positive men fined for leaving isolation in Sydney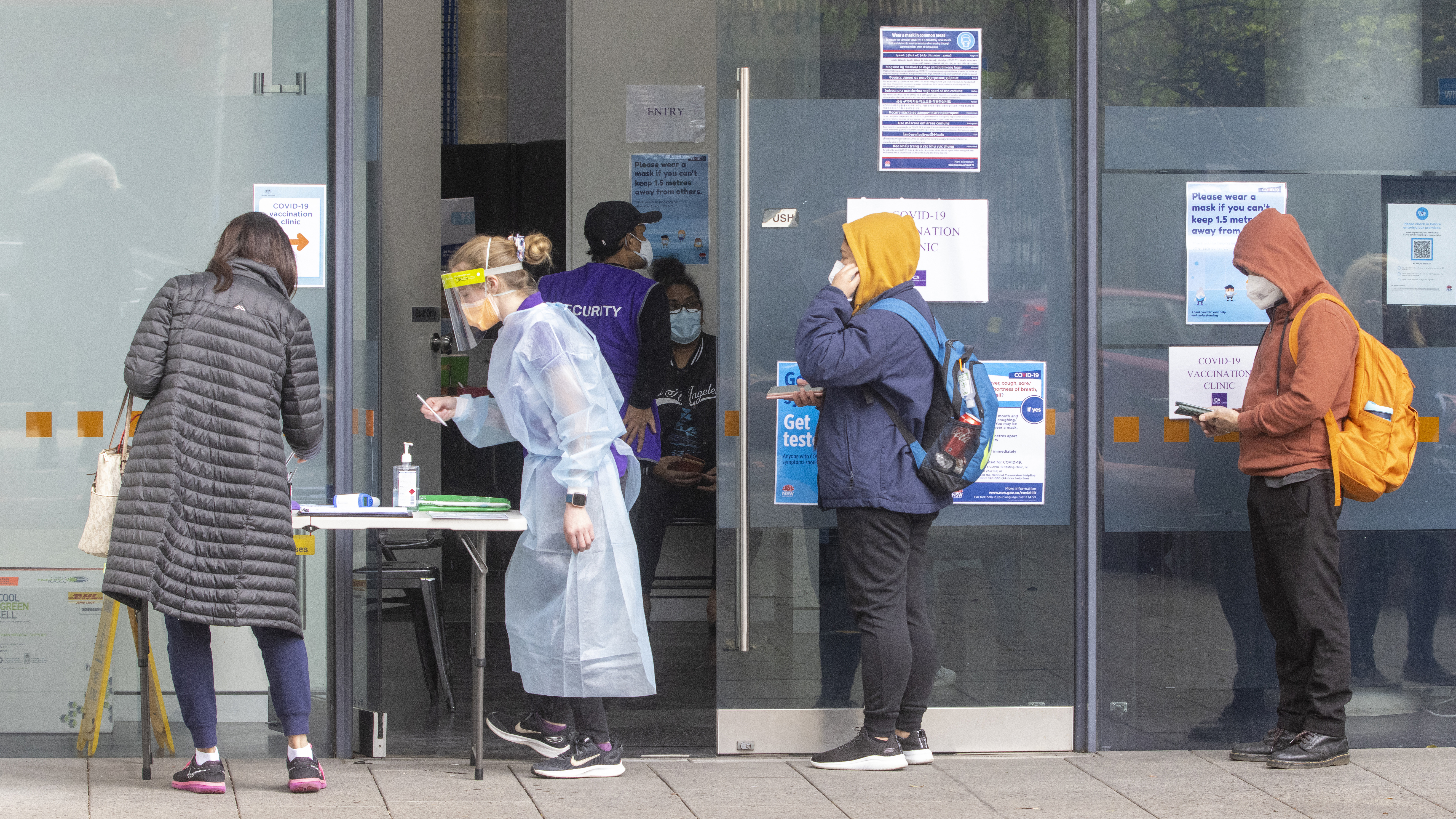 More than 130,000 tests were conducted in NSW during the last 24 hours.
There is a total of 143 people in the intensive care unit, 58 of whom require ventilation.
NSW Chief Health Officer Dr Kerry Chant has flagged a number of suburbs as being of particular concern at this point in the outbreak - Guildford, Merrylands, Auburn, Greenacre, Bankstown, Blacktown and the surrounding suburbs.
"I can't stress enough how important it is for us to also he see high immunisation coverage levels in these LGAs," Dr Chant said.
TRACK LIVE: Australia COVID-19 vaccination rollout tracker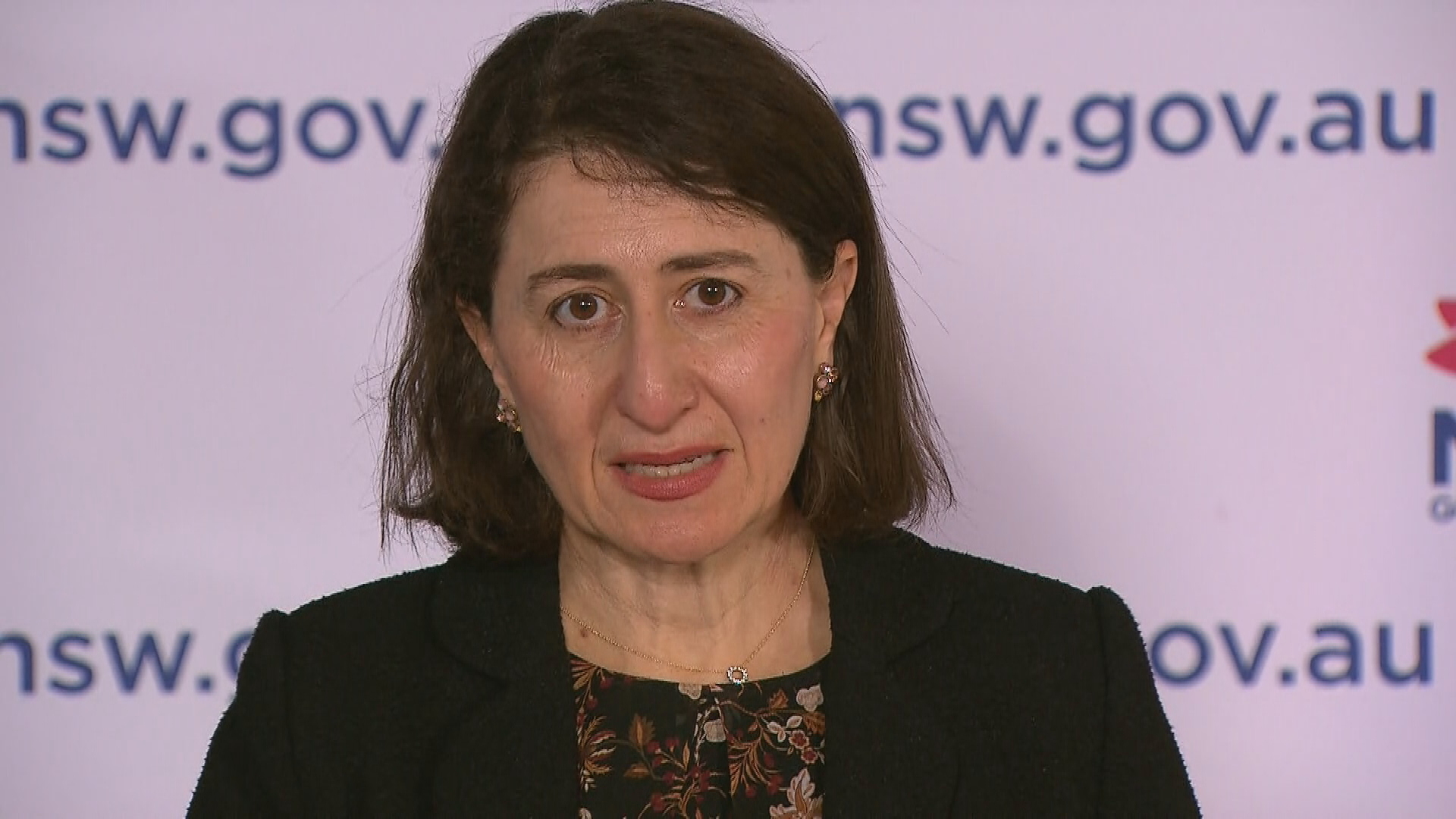 A total of 54 local cases of the virus have been detected outside of Greater Sydney overnight.
Of those, 32 were detected in Dubbo, five were detected in both Wellington and Bathurst.
Eight were detected in Bourke and there was one each found in Narromine, Brewarrina Mudgee and Parkes.
Four cases were detected in Wilcannia while one case was detected in Lake Macquarie and one in Port Stephens.
Three in Wollongong and one in Shellharbour.
Four cases were detected on the Central Coast.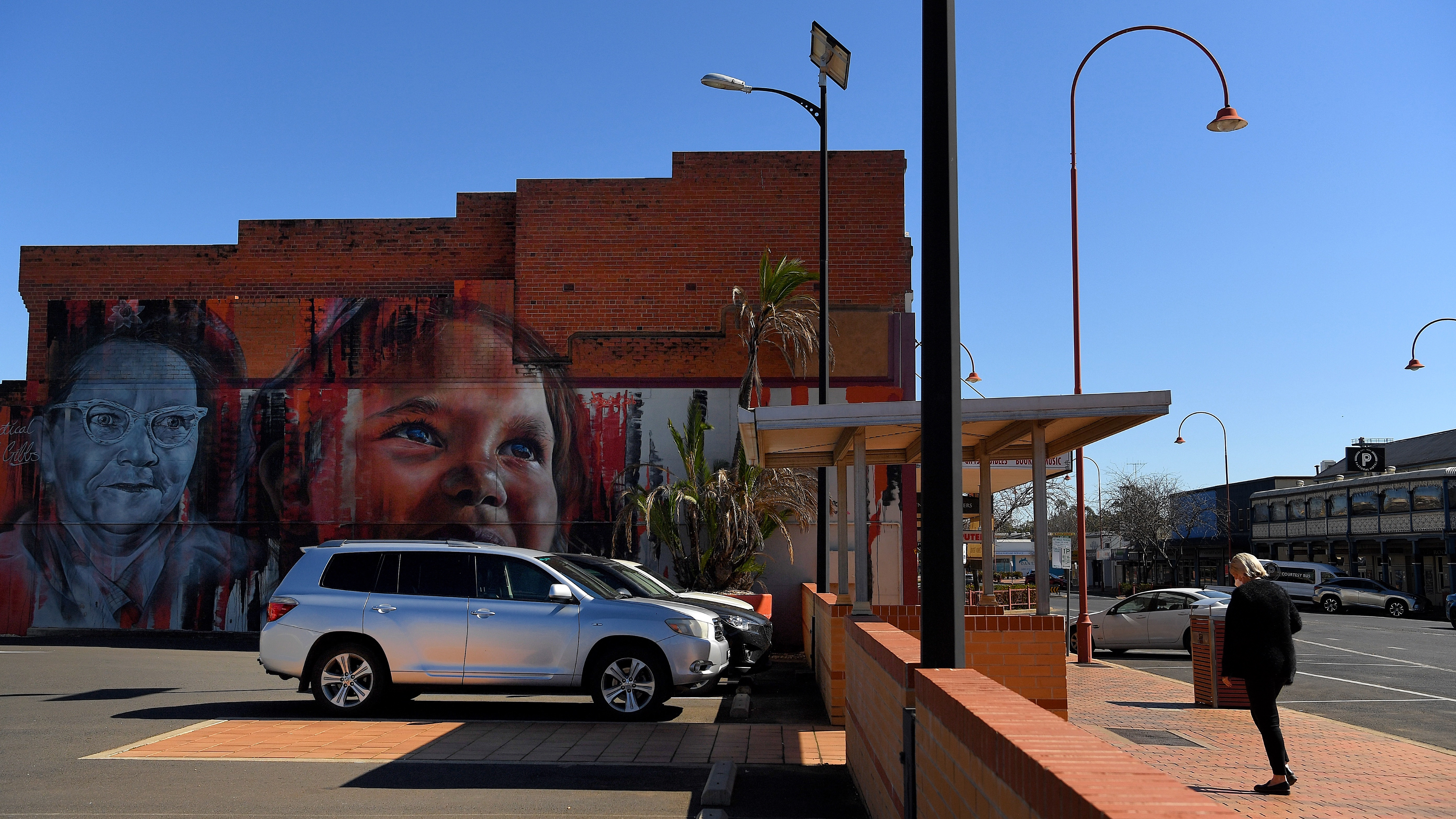 Prison in lockdown
Dr Chant said that there are now 75 cases in total which are linked to an outbreak at Parklea prison.
"There have been 43 new cases linked to Parklea Correctional Centre to 8pm last night," she said.
"All of the new cases are inmates – in total there are 74 positive COVID inmates and one staff member.
Dr Chant said that the prison remains in lockdown.
READ MORE: Prisons across NSW in lockdown, inmates isolated in cells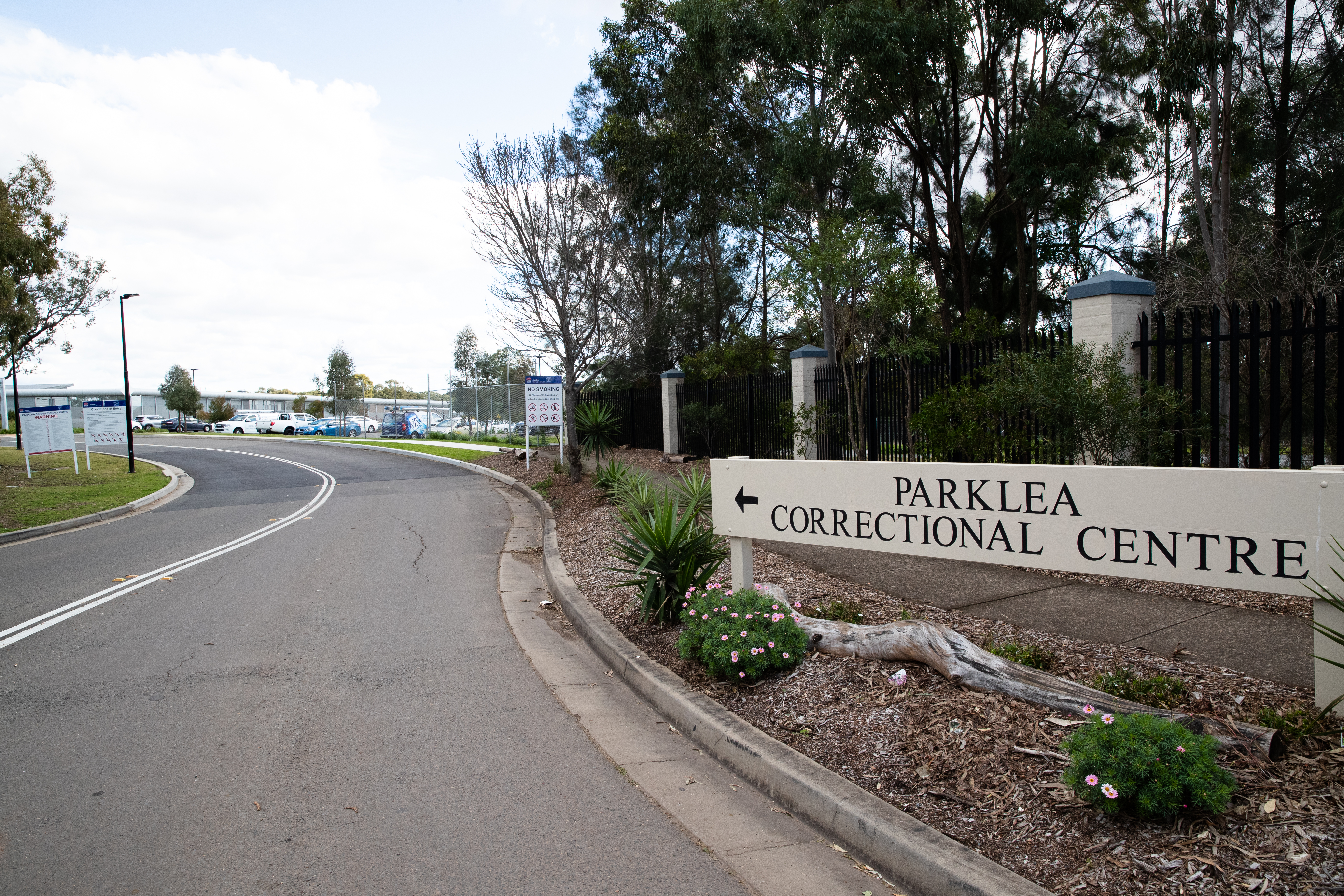 Sydney's hospitals bearing the load of NSW's COVID-19 crisis
Doctors working in Sydney's overflowing intensive care units have been approached by the Federal Government seeking advice ahead of national cabinet on Friday about whether the already struggling health care system will be able to cope once coronavirus lockdowns are eased.
Health Department Secretary Brendan Murphy has written to the Australian and New Zealand Intensive Care Society to ask for estimates about the pressure on hospitals, the Sydney Morning Herald reports.
The information-gathering mission, sent to all states and territories, comes as the Prime Minister vows to reopen the country once vaccination rates reach 70 per cent.
READ MORE: Chartered flight of NRL family and friends lands in Brisbane despite hotel quarantine ban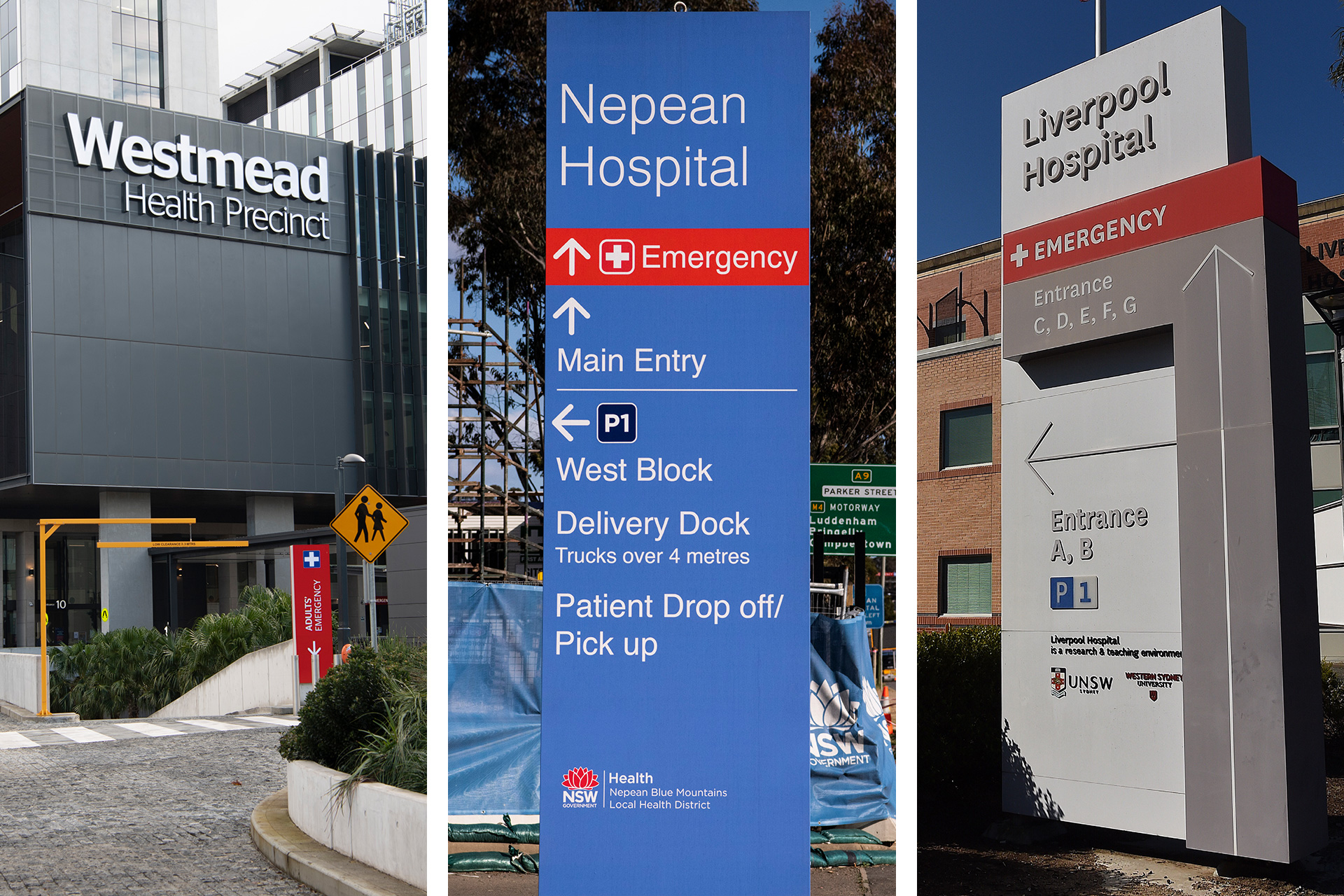 Meanwhile, three of Sydney's major hospitals are bearing the load of NSW's escalating crisis.
Westmead, Nepean and Liverpool hospitals are treating the bulk of the state's coronavirus patients, according to data obtained by the SMH.
Of those COVID-19 patients hospitalised, about 120 are being treated at each of Westmead and Liverpool hospitals. There are almost 100 cases at Nepean.
At Westmead Hospital, the intensive care unit is now only caring for those with coronavirus while other patients have been moved into a makeshift ICU.
Yesterday, NSW Premier Gladys Berejiklian warned that October would be the worst month for hospitalisations as the state recorded 1290 new cases and four more deaths.
READ MORE: October could be 'the worst month' for NSW hospital admissions during COVID-19 outbreak
Eighty per cent of the new infections are in south-western and western Sydney.
"We anticipate that the worst month, the worst time for our intensive care unit, will be in October," Ms Berejiklian said.
"We also know from the information we have, the accumulation of cases and the number unvaccinated, that October is likely to be our worst month in terms of pressure on the system and that is why we have been gearing up for that and we have been nearly two years.
"And the number of cases we have in intensive care will depend on our vaccination rate.
"Our hospital system is under pressure. Will we need to do things differently? Of course, we will."
Source: 9News https://www.9news.com.au/national/coronavirus-nsw-sydney-hospitals-bearing-load-of-covid-19-crisis-latest-case-numbers-august-31/0bb90c39-566b-4682-a263-0359687da1b3